Texas will now be able to access Bluepeak's fiber-to-the-home service. Denison will see the introduction of fiber internet service by Bluepeak, while fixed wireless, satellite, and DSL are already available in the city.
Bluepeak brings a $15M fiber network to the Lone Star State.
Being the first fiber provider in the city, the operator will invest roughly $15 million to build a new network in Denison, Texas, which would provide fiber to 10,000–15,000 residences and businesses.
The business is just starting, with plans to offer services in Denison in 2024.
Currently, 18 markets in North Dakota, South Dakota, Wyoming, and Oklahoma are served by Bluepeak's fiber-to-the-home internet services.
As of 2022 alone, Bluepeak had 70,000 fiber passings in these states. According to the spokesperson, the corporation is "on track" to create more than 70,000 passings by 2023.
A Bluepeak representative informed Fierce Telecom, "It'll reach basically every home and business in the community when it's all said and done. We're currently working on the initial stages of that deployment to ensure we meet that goal,"
Symmetric speeds will be available to Bluepeak customers, with a minimum service tier of 1 Gbps.
According to the company's statement, homes can receive up to 5 Gbps, and enterprises can receive 10 Gbps "and beyond." A security gadget called eero Secure, which enables personalized content filtering, is included with every internet speed package.
In order to inform the community of the new service availability, the spokesman stated that Bluepeak has already been collaborating closely with Denison local authorities and would start "sending messages, advertising and holding community meetings in the lead up to our service launch."
Earlier, another spokesperson informed Fierce that Bluepeak had a net promoter score (NPS) of 50+ in expanding markets where it recently rolled out fiber.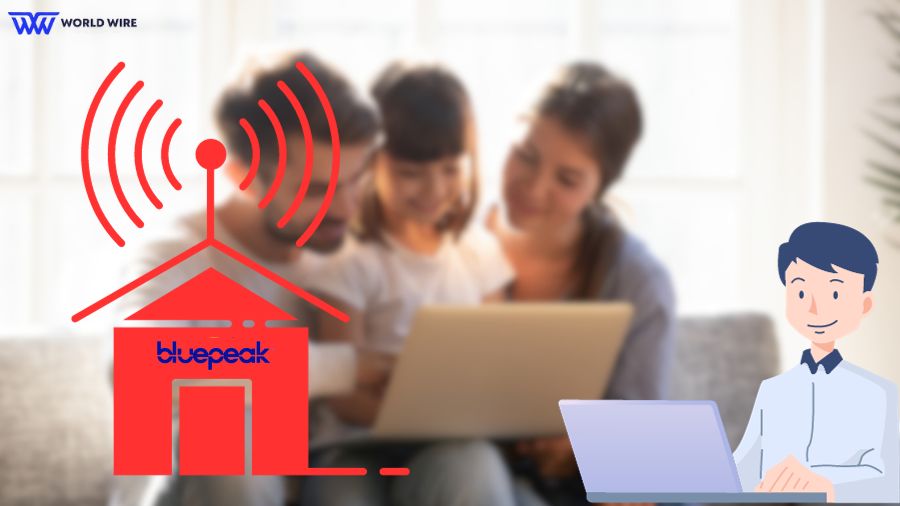 The spokesperson stated, "Our brand represents our vision to push the boundaries of possibility for our communities through delivering world-class technology and connections to places that have lacked good options for too long. Small cities deserve big city broadband."
Last year, Bluepeak appointed Kevin Schenck, a veteran of Cox Communications, as its new Vice President of Market Expansion as part of its expansion plans.
Also, the operator named Shawn Murray, a former executive of Windstream has been appointed as Vice President of the Residential Sales division.
Bluepeak and the city of Norman, Oklahoma, established a franchising agreement in March to provide fiber connectivity to around 55,000 homes and businesses.
The agreement was reached just a few weeks after Midwest City, located roughly 20 miles from Norman, was the site of Bluepeak's $30 million expansion project.
This franchising agreement is Bluepeak's largest investment in a single market outside of South Dakota, as the operator is investing $55 million in capital into the buildout.
According to Ookla's speed test conducted in the third quarter of this year, Bluepeak has the quickest upload and download speeds and the greatest "consistency score" in Wyoming.
Signup For Our Newsletter