American journalist Chuck Todd is the 12th and current moderator of NBC's Meet The Press. This article covers information about Chuck Todd's Bio, Net Worth, wife, and other essentials.
So let's get started without any further ado-
Chuck Todd's Biography and Early Life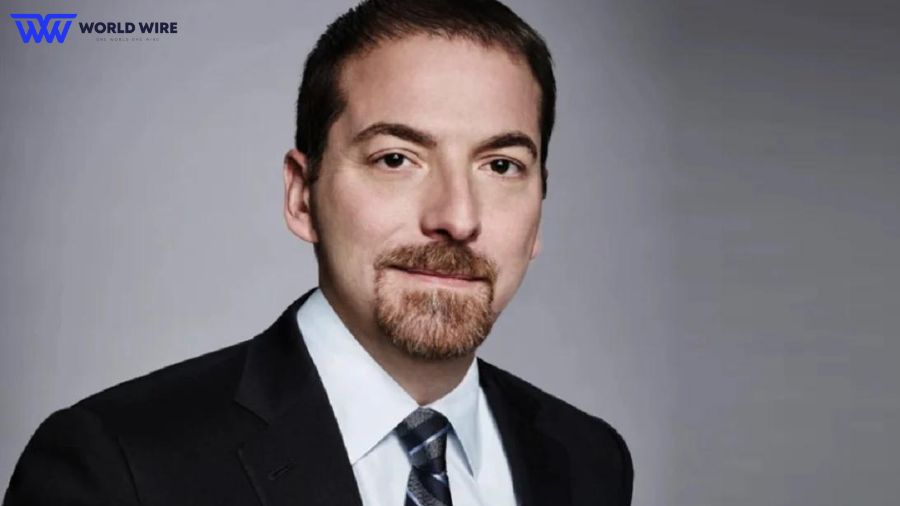 Charles David Todd was born in Miami, Florida, on April 8, 1972. His father's name is Stephen Randolph Todd, and his mother is Lois Cheri. Todd is Jewish from his mother's side and grew up Jewish.
Chuck Completed his graduation from Miami Killian Senior High School in Kendall, an Unincorporated Suburban Community in Greater Miami. He went to George Washington University from 1990 to 1994. There he declared a minor in music and a major in Political Science but did not receive a degree.
Chuck Todd Career
Todd has established himself as a respected figure in the field because of his impressive political reporting and analysis career. However, on June 4, 2023, it was announced that Kristen Welker would replace him as the moderator of "Meet the Press" starting September 2023.
While serving as moderator, Chuck Todd also hosts Meet the Press Now. It is a daily edition of the show on NBC News Now. He also serves as the Political Director for NBC News. Before his time on Meet the Press, Todd was NBC's Chief White House correspondent and hosted The Daily Rundown on MSNBC News. Chuck has also appeared as an on-air political analyst for NBC Nightly News with Lester Holt and Today.
Before beginning political reporting, Todd started on initiative campaigns in Florida and various national campaigns based in Washington, DC, and attained practical political experience. Chuck served for Senator Tom Harkin's presidential campaign in 1992 during college. Later he started a part-time job at National Journal's The Hotline.
Todd spent several years at National Journal's The Hotline. There he served as editor-in-chief for six years until March 12, 2007. Chuck also co-hosted the webcast series, engaging in daily and weekly shows discussing politics, Hotline TV. Todd started appearing frequently on political discussion programs because of his Political expertise. The programs include Hardball with Chris Matthews and Inside Politics with Judy Woodruff.
In addition to his journalism career, Todd is also known as an adjunct professor at Johns Hopkins University and the author of remarkable political books. He authored the book "The Stranger: Barack Obama in the White House," published in 2014, which received praise for its rich sourcing and thorough analysis. He also co-authored a book in 2009 with Sheldon Gawiser, "How Barack Obama Won: A State-by-State Guide to the Historic 2008 Presidential Election." 
Todd replaced David Gregory as the host of NBC's Sunday news show Meet the Press in 2014. Over the years, The program was the top Sunday news show with host Tim Russert, which had fallen in the ratings. Chuck's selection as host was an effort to reinvigorate the program and its ratings. While appointed host, Todd noted: "I just want to create a show that lives up to Meet the Press' historical importance. I've hit what is, to me, one of the highest pinnacles of political journalism. Now it's about making people who love the show proud."
Chuck Todd Age, Height, Weight
Todd was Born on April 8, 1972; as of June 2023, he is now 51. According to several references, Todd's height is approx 5 feet 2 inches (1.6 m). He weighs approximately 62 kg (136 lbs).
Chuck Todd's Salary and Earnings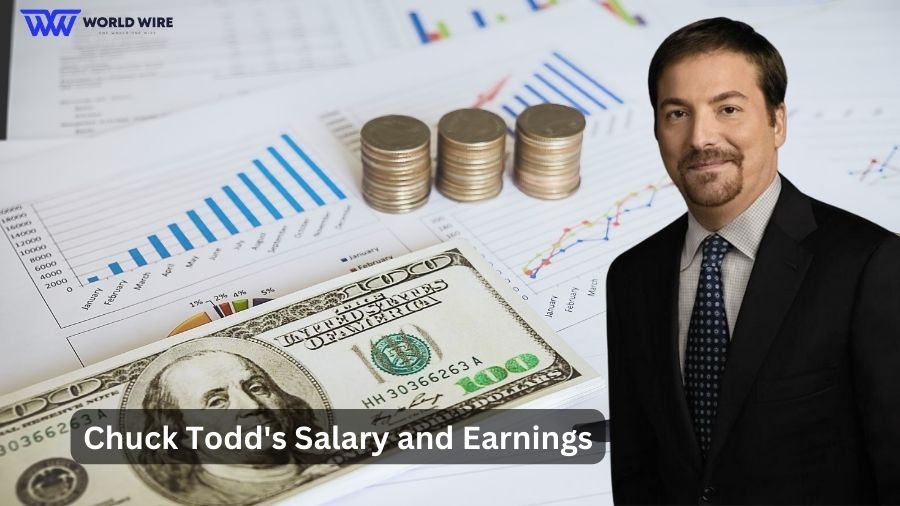 Todd receives a considerable salary through his television shows on NBC News. Chuck also owns investments in stocks, through which he earns bonus earnings. As of June 2023, his current annual salary at NBC News is estimated to be $8 million.
Chuck Todd Wife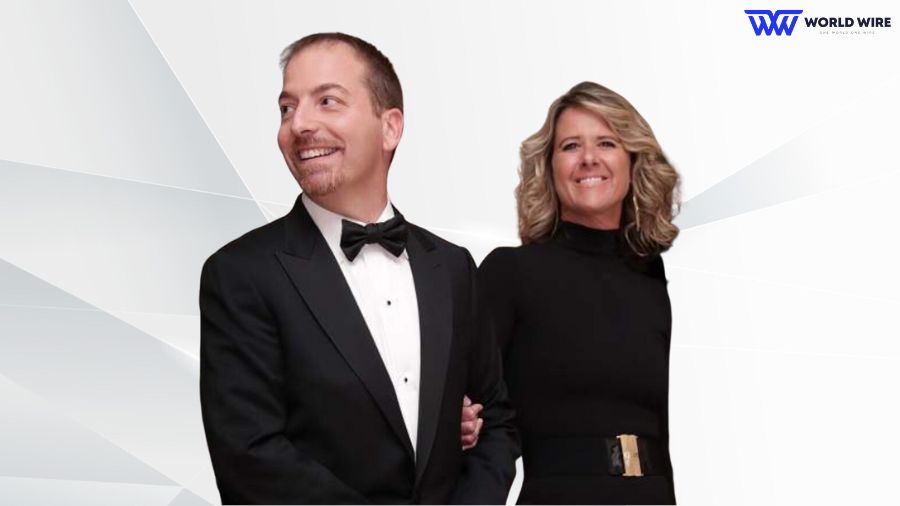 Chuck Todd has been Married to Kristian Denny Todd, who is popular as a Communication Professional. In addition, she is the Co-founder of Maverick Strategies and Mail. The Company Provides direct mail and consulting services for Progressive Cause and Democratic Candidates. Their marriage occurred in a private ceremony attended by family and close friends.
Kristian has a significant political presence and has worked on various high-profile campaigns. She also provided strategic advice and media consulting for Jim Webb's successful U.S. Senate campaign in 2006.
Chuck Todd Family and Children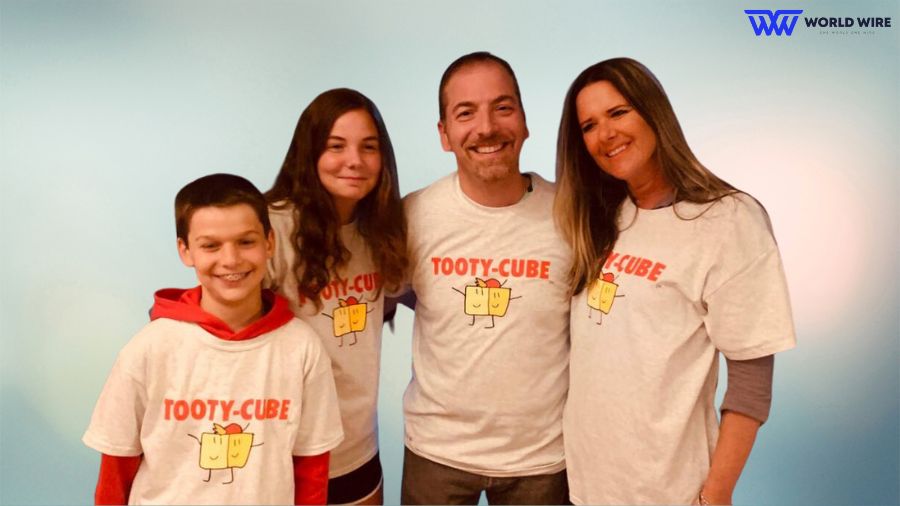 Chuck Todd is the Son of Stephen Randolph Todd and Lois Cheri. He has two Children with his wife, Kristian Denny Todd. They have a Daughter named Margaret Todd, an older child, and a Son named Harrison Todd, a younger child.
Chuck Todd's Net Worth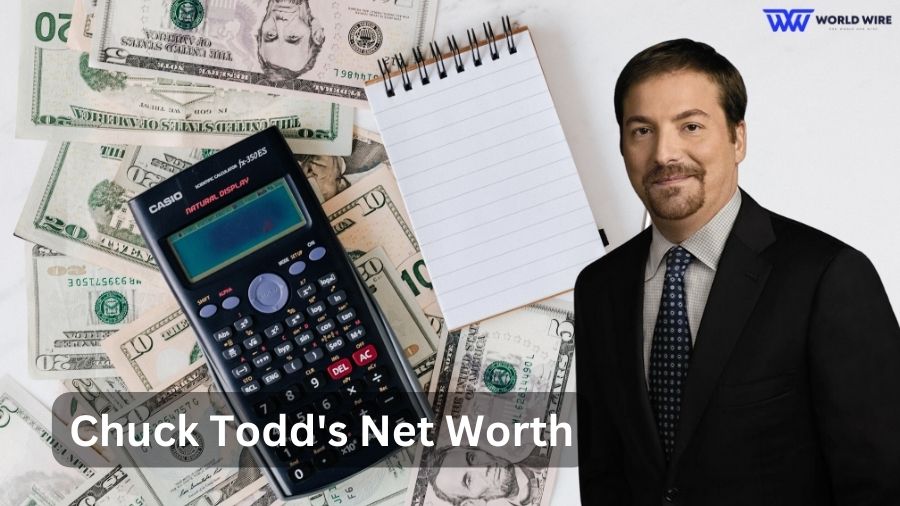 Todd earned a Significant amount of Net Worth through his Journalism Career. According to the latest update and References, Chuck Todd's Net Worth is approximately $48 million.
What happened to Chuck Todd? Meet the Press today?
Chuck, who once served as NBC's Chief White House correspondent, initially took the moderator role in September 2014. And now, it appears that Chuck's time on the show officially ran its course.
On Sunday, June 4, 2023, Chuck's announcement on Meet the Press confirms that he will be leaving the show.
"While today is not my final show, this will be my final summer here at Meet the Press," Chuck shared on the show. "I am proud of what this team and I have built over the last decade."
Till now, Chuck has been annihilated by critics about his perspective on several concerns, which includes going toe-to-toe with Donald Trump's legal team over his legal woes. Chuck shared that he is proud of the standard Meet the Press has arranged. 
"I leave feeling concerned about this moment in history but reassured by the standards we've set here," Chuck shared. "We didn't tolerate propagandists, and this network and program never will."
Chuck also shared the reason for leaving the show. "I've watched too many friends and family let work consume them before it was too late," Chuck shared.
He continued, "I'd rather leave a bit too soon than stay too long. I've had two amazing professional chapters, and I already have plans for my next chapter, including some projects at NBC News that I have been focused on."
Chief White House Correspondent Kristen Welker will replace Chuck. And he also talked about her during the announcement.
"Just as important — and this is really what makes me happy — I'm also ready to take a step back because I have so much confidence in the person to whom I'm passing the baton," Chuck said. "She's been ready for this long, Kristen Welker. And for what it's worth, this is exactly how I always hoped this would end, that I'd be passing the baton to her."
FAQs
What is Chuck Todd's Net Worth in 2023?
As per the latest update from the references, Todd's Net worth is approximately $48 million.
Who is Chuck Todd's Wife?
Chuck Todd has been Married to Kristian Danny Todd.
How many children did Chuck Todd have?
Chuck Todd has two Children with Kristian Todd. An older daughter, Margarita Todd, and the Younger son Harrison Todd.
What Ethnicity is Chuck Tod?
Todd is of Jewish-American ethnicity.
Is Chuck Todd retiring?
Yes, On Sunday, June 4, 2023, Chuck's announcement on Meet the Press confirms that he will be leaving the show.

Subscribe to Email Updates :