Whenever we feel lost or in need, the first place we turn to is god and his home church. Luckily, many Churches help the homeless and the people in need.
Be it an individual or a family, people's lives can change in minutes, and they'll lose their homes and everything due to natural disasters, poverty, conflict, and several other factors.
A survey has reported that more than 1.6 billion people worldwide suffer from inadequate housing facilities, while 15 million have been evicted from their residential spaces annually.
Fortunately, many churches help homeless people by taking steps to ensure their safety and provide better housing solutions. From assisting with housing applications to legal aid, they will help in every way so that people in need can return to society with respect and dignity.
So, without further ado, let's learn more about these churches and how to find one.
How To Find Churches That Help Homeless People Near Me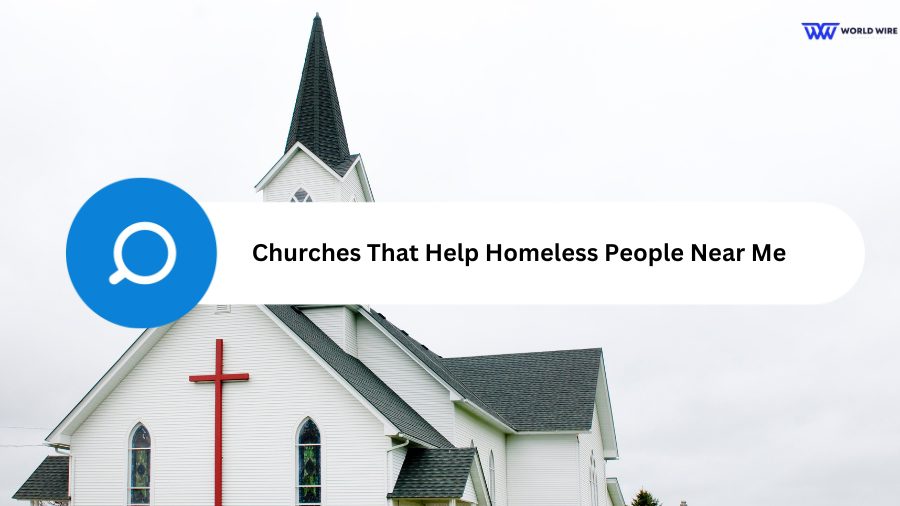 Homelessness is often a serious outcome of a series of events that is impossible to prevent or predict. As people face challenges and hardships, they might turn to their social support network for help, whether it's a religious organization or any aid network.
There is always a church near you that is helping hundreds of homeless people in your community by providing them with safe and stable housing.
Though they are often considered havens for people in pain, their ultimate goal is to help those in need. Please keep reading to learn more about them, how they function, and the best way to make valuable contributions.
Churches that help the homeless often have one or many ministries related to the services. A local church near you offers homeless people much more than a secure place to sleep at night.
They also shelter them to avoid the harsh realities of leading life on the streets. With government programs, churches provide homeless individuals with proper food, clothing, showers, and career guidance to get back on their feet.
If you seek churches that help homeless people, it is important to note that not all can offer assistance affiliated with one denomination. Most churches are non-denominations and can help anyone in need.
Here are some simple ways to find churches that help the homeless people near me.
Start by checking your local paper or online directors for the locality.
Seek search engine and social media platforms
Check different types of charity websites to gain valuable resources
Opt for referral programs to get the list of churches that help the homeless.
Contact the individual churches directly and inquire if they offer any services for the homeless population.
Don't hesitate to reach out to your friends or family to assist you in finding the right church.
Top List Churches That Help the Homeless Near Me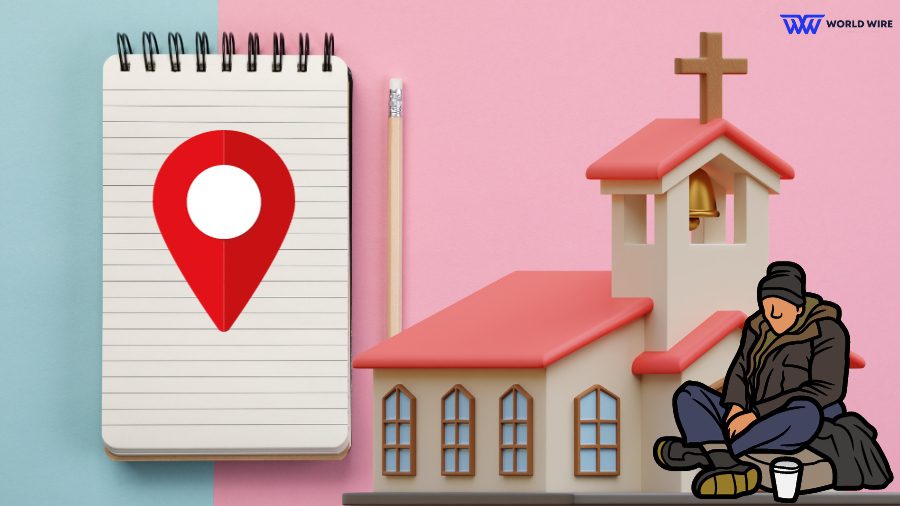 Churches offer a wide range of resources for needy people with a wide range of resources that are required to survive every day. Let's explore the top churches that help the homeless:
The Salvation Army
The Salvation Army is a Christian ministry that provides food, shelter, and other basic needs to the homeless. It also offers counselling and other assistance services to people experiencing poverty, seniors, veterans, and low-income individuals.
Their housing and rehabilitation programs are divided into several categories and have benefited thousands of citizens yearly, according to their specific needs.
Apart from all that, The Salvation Army also helps homeless people get an education and a job training program. They even offer free gas cards to low-income people so they can reach interviews on time.
First United Methodist Church
First United Methodist Church is one of the popular churches that help homeless people. It is located in Springfield, Missouri. The church has provided timely service to the homeless for nearly four decades.
They operate in two shelters, accommodating food, counselling, laundry, sleeping facilities, and more for both men and women. The church has associated with COA agencies to reach their comprehensive services across the area.
Centenary Community Ministries in Macon, Georgia
Centenary Community Ministries, an outreach ministry belonging to the Church of Jess Christ of Latter-day Saints, offers food and shelter to homeless people.
The church began its Nobel services a decade ago and has provided shelter for more than 200 individuals. In addition to shelter, they also offer food, clothing, and access to medical care and counselling.
A thrift store at Centenary Community Ministries in Macon, Georgia, also provides clothes and other necessities to people in need. The organization's volunteers will help you prepare your applications on tax forms so that you can receive stimulus checks from them.
Harmony United Methodist Church
Harmony United Methodist Churches has been feeding and providing shelter to help homeless people within the community. As they have a homeless ministry, they also deliver employment training and other assistance to help needy people find suitable housing solutions and careers.
Their donation-based breakfast program will help people without homes get proper food daily.
Presbyterian Mission
Presbyterian Mission, a faith-based organization, strives to improve the community by eradicating homelessness and hunger. The organization is built with different compartmentalized ministries that ensure every volunteer can work in the shelters near the area of their residence.
Their programs offer transitional and affordable housing options, providing secured shelters and comfortable accommodations for applications and families.
How Can I Get An Emergency Motel Voucher For Free?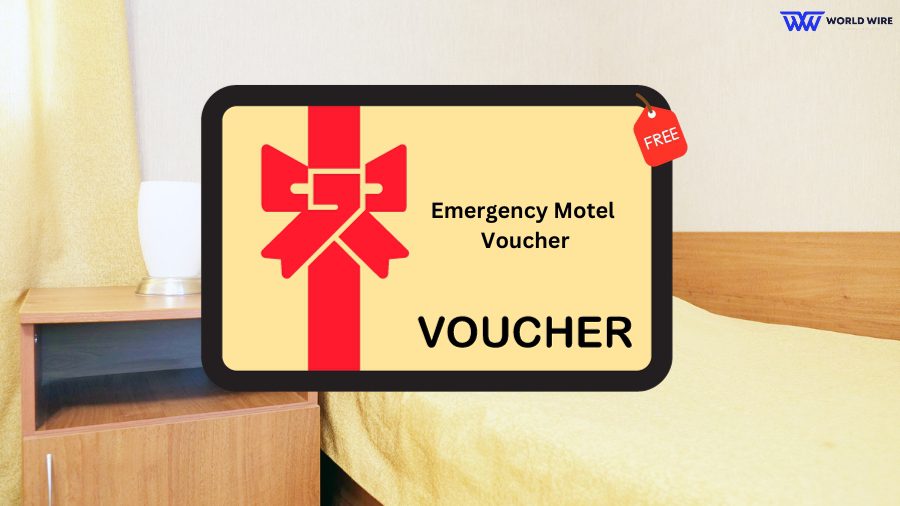 If you ever find yourself homeless, an emergency motel voucher can be your lifeline to stay safely in a motel or hotel. A motel voucher is a ticket or a coupon to get temporary shelter for those facing sudden homelessness or dangerous situations.
They are temporary respites while people seek more stable housing solutions.
Here are some places that will assist you in obtaining free emergency motel vouchers.
Local Government Agencies
Start your search by contacting the local housing departments, community development offices, or social service agencies. These government agencies have designed programs to help individuals with emergency shelter. They will connect with you and offer free emergency motel vouchers.
Salvation Army
Salvation Army, a social organization, also offers free emergency motel vouchers to homeless people. They have partnerships with the local motels to provide seamless emergency housing programs.
Catholic charities
Catholic charities often have programs that offer emergency shelter and motel vouchers by referring to the right resources. These charities help low-income people get beds so they can sleep comfortably.
211 Helpline
Dialling 211 is an effective resource to connect with your locality's local services and resources. The helpline is available in many regions and can provide reliable information on emergency motel vouchers and other shelter options.
Eligible criteria for emergency motel voucher
To get an emergency motel voucher for free, you must meet certain eligibility criteria that might vary depending on the region or the specific organization. Some common factors are,
Being homeless or at immediate risk of becoming homeless
Experiencing unsafe living conditions
Meeting the income guidelines defined by the agency or organizations offering the vouchers.
Having the relevant documents and proof of residency
FAQs
Who helps the homeless the most?
Charities, Federal organizations, and Volunteers of America work tirelessly to help people without homes find housing and provide meals and essential services such as employment opportunities to build a brighter future.
What is the Homeless Housing and Assistance Program in NY?
The Homeless Housing and Assistance Program (HHAP) in New York provides loans and capital grants to non-profit corporations, religious organizations, charitable homes, municipalities, and public corporations.
The program aids in acquiring, rehabilitating, or constructing houses for individuals who are homeless and unable to secure stable housing solutions.
These loans or grants cover singles, families, seniors and disabled people. If you are a senior, these Homeless Housing and Assistance Programs in NY may also help to get free Home Repair Grants For Seniors.
Will churches help the homeless?
Absolutely! Many churches help the homeless across the United States to prevent them from ending up on the streets. The authorities are raising awareness and providing shelter by rooting out their beliefs – caring and nurturing the vulnerable, especially those without a roof.
How do the homeless get hotel vouchers?
Many hotels in the U.S. have been offering vouchers for temporary accommodation to homeless people, ensuring a safe place to spend the night.
To get the hotel voucher, you must provide your personal information, complete the forms, and submit the necessary documentation to prove that you meet the eligibility criteria.
What do people need to do if there is a possibility of being homeless?
If you are homeless or at risk of losing your home, contact the local homeless hotline to get help within your community. A good place to start seeking assistance is your county department of human or social services, nearby churches that help the homeless, libraries, or even a food pantry.
Summing Up
Homelessness is becoming a serious struggle, where several citizens are rendered homeless due to poverty or inability to pay rent on time. However, it is not a problem anymore. For now, some churches help the homeless and extend their helping hands to those in need with safe and sound shelters.
They are considered safe havens that ensure every person in need can find basic aspects of life, from food to clothing. Moreover, churches that help the homeless work in coordination with government programs to eradicate homelessness from the community.
Signup For Our Newsletter