In this Georgia travel safety guide, we are going to cover all of your questions, such as how safe is Georgia for travel, must-visit places, places to avoid, and some safety tips.
So, without any further ado, let's get started –
How safe is Georgia for Travel – Georgia Travel Safety Guide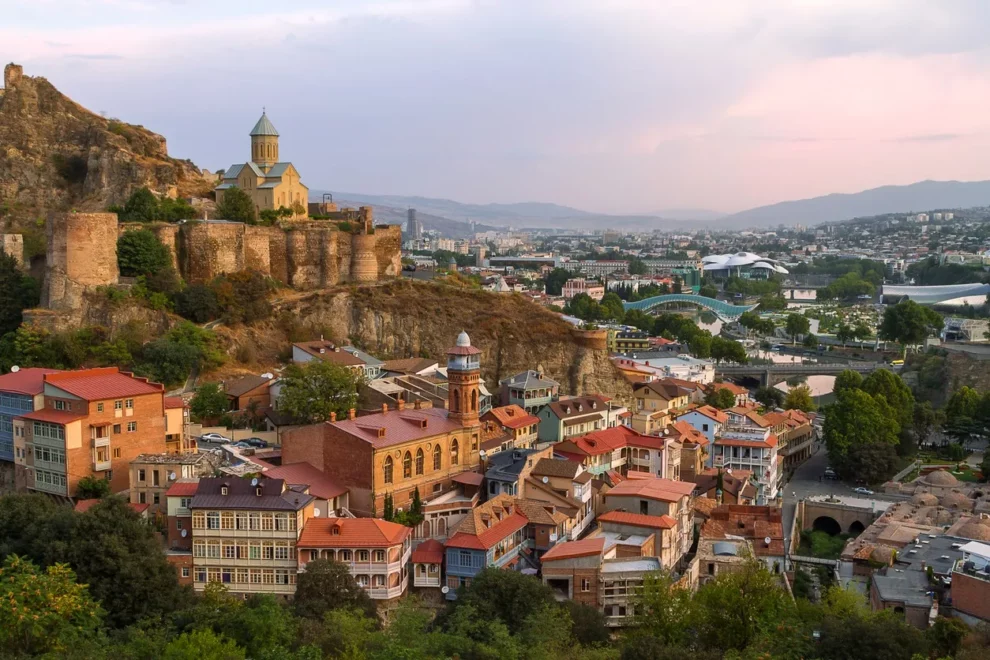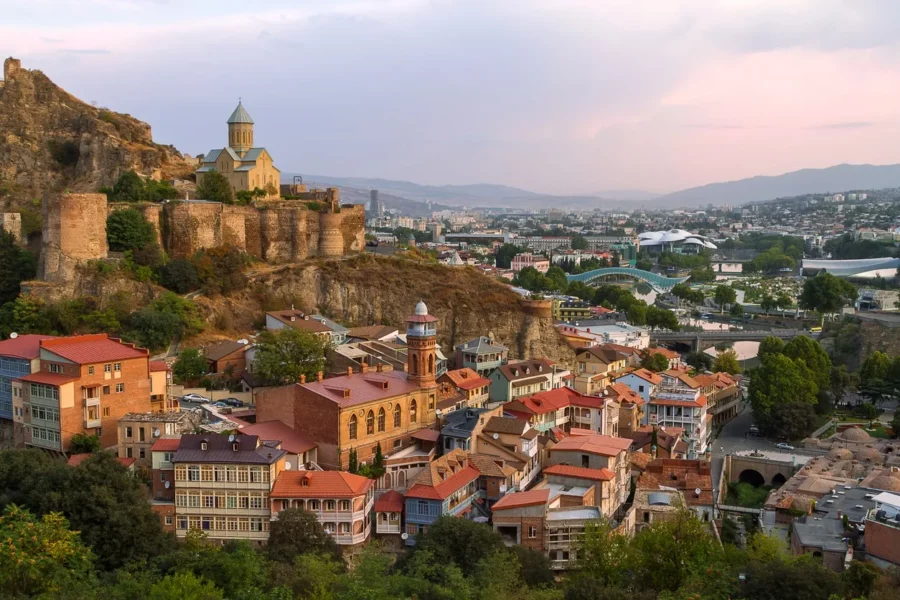 Located in the Caucasus, at the crossroads of Western Asia and Eastern Europe, Georgia used to be one of the dangerous countries some decades ago, during the Russo-Georgian War.
However, that incident took place in 2008, and since then, Georgia has evolved a lot and now stands among some of the safest countries in the world. Even in 2017's International Crime Index survey, Georgia was mentioned as the seventh safest country in the world.
Georgia is a beautiful country, boasting all sorts of landscapes such as mountains, deserts, and costs, making it a perfect location for backpackers and people who enjoy camping and hiking. On top of that, Georgia is quite budget-friendly.
In addition to that, Georgia is known for its hospitality. Georgians believe that the guests are sent from God and treat them like family members or friends. It has a very rich culture and history, and the local cuisines are delicious. These are some of the reasons why you should visit Georgia.
However, even though Georgia is quite safe, there are a few things that you need to keep in mind while visiting this country so that you can avoid any sort of dangerous situation.
Warnings & Dangers in Georgia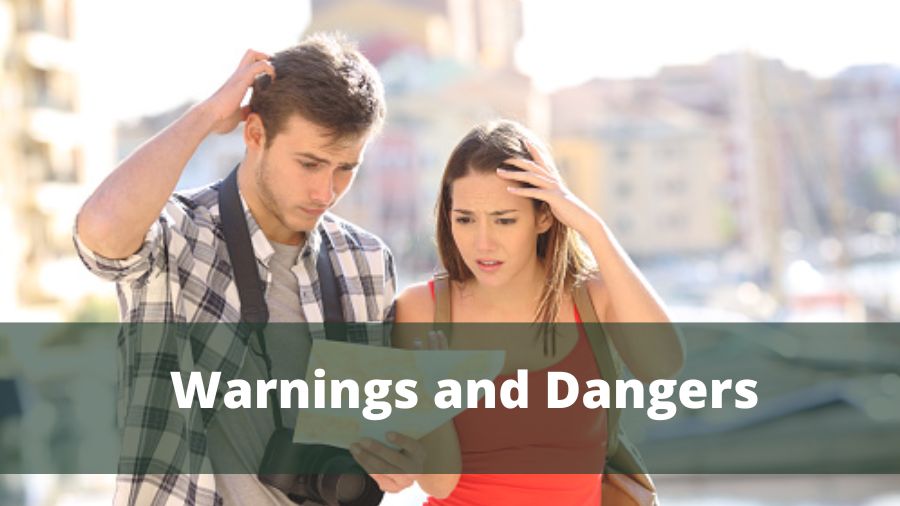 Overall Risk – Low
Georgia is an overall safe country to visit, with very low crime rates. However, you have to be a bit cautious as some tourists have reported being scammed by local taxi drivers and people who invited them to bars and later forced them to pay higher bills.
While this is not common, and the chances of you falling into such scams are one out of hundreds, you should be cautious.
Transport & Taxis Risk – Medium
Public transportation and taxis in Georgia are quite safe. However, there have been some reported incidents of pickpocketing in public transportation and charging higher bills for cabs.
Therefore, while taking public transport such as the metro or bus, be careful about your valuables and wallets. When taking cabs, opt for reputed ride-sharing services such as Yandex or Taxify. Alternatively, if you are taking local cabs, negotiate and fix the price.
Pickpocket Risk – Low
Pickpocket risk in Georgia is very low. However, be a bit aware of your valuables and wallets in crowded areas such as Tbilisi's main market and metro. Apart from some crowded areas, you don't even need to worry about pickpocketing at all.
Natural Disaster Risk – Medium
This is something you should be aware of if not worried about. Georgia often faces natural calamities such as floods, avalanches, landslides, heavy winds, storms, and mudflows. Therefore, reading local news guidelines and official updates regarding the weather can help you a lot.
Mugging Risk – Very Low
Mugging risk in Georgia is literally negligible as the crime rate in Georgia is very low. You shouldn't be worried about falling into any violent or notorious crime as long as you are not instigating people. However, being aware of your surroundings wouldn't be a bad idea.
Terrorism Risk – Very Low
Georgia has never faced any sort of terrorist attack ever. Therefore, you don't have to worry about terrorist attack at all.
Scams Risk – Low
The scam risk in Georgia is low, but you have to be a bit careful. There have been some instances in the past when tourists were forced to pay high bills at taxis or bars. In such situations, contact the local police department.
Women Traveler Risk – Low
There haven't been any notorious crimes against female travelers in the last few years. Therefore, we can say that Georgia is a safe place for female travelers.
However, there are a few things that can help you stay safe in Georgia as well as any other part of the world. These include avoiding wandering alone at night, especially in secluded areas, hanging out with drunken people you don't know, and keeping expensive valuables with you.
So, with these points, you can easily understand that Georgia is safe overall.
Best places to visit in Georgia Country
Tbilisi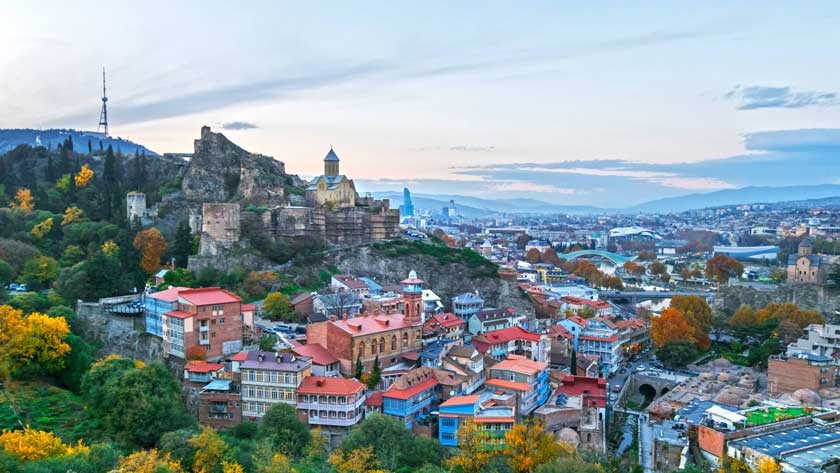 Tbilisi is the capital of Georgia and is one of the favorite tourist places in Georgia. Tbilisi is known for its old town, located at a dramatic cliff-side that offers an awesome view. If you visit Tbilisi, you can stay here and take day trips to explore the nearby deserts, mountains, and wine regions of Georgia.
Besides that, Tbilisi is also known for its historical sites, including the Narikala Fortress, Anchiskhati Basilica, Sioni Cathedral, Church of Metekhi, and Open-Air Museum of Ethnography. Overall, Tbilisi is a place for all sorts of people.
Ushguli
Ushguli is one of the best places to visit, not only in Georgia but in the world. It is a very small but very beautiful village, perfect for people who want to get lost in nature. That said, it is not a place for people who enjoy partying.
Some of the best activities you can do in Ushguli include visiting LaMaria Church, Ushguli Museum, and Shkhara Glacier. You can also go to Gudauri or Svaneti Resorts for Winter Skiing.
Batumi
Next, we have Batumi on our list. Batumi is a place for tourists as a big part of its economy comes from tourism and gambling. Some of the tourist attractions in Batumi include Batumi Boulevard, Dancing Fountains, Argo Cable Car, the statue of Ali and Nino, and the Monument of Ilia Chavchavadze.
Since Cannabis and gambling are legal in Georgia, you can also experience an excellent nightlife experience in this city.
Kutaisi
Despite being one of the largest cities in Georgia, Kutaisi appears quite small compared to Tbilisi and Batumi. Yet, it has a lot to offer and is one of the most popular tourist destinations.
Kutaisi is well known for its monasteries, churches, restaurants, and local cuisine. Besides that, you can stay in Kutaisi and plan a trip to the world-famous Martvili Canyon. Overall, I highly recommend you add Kutaisi to your Georgia itinerary.
Uplistsikhe Ancient Cave City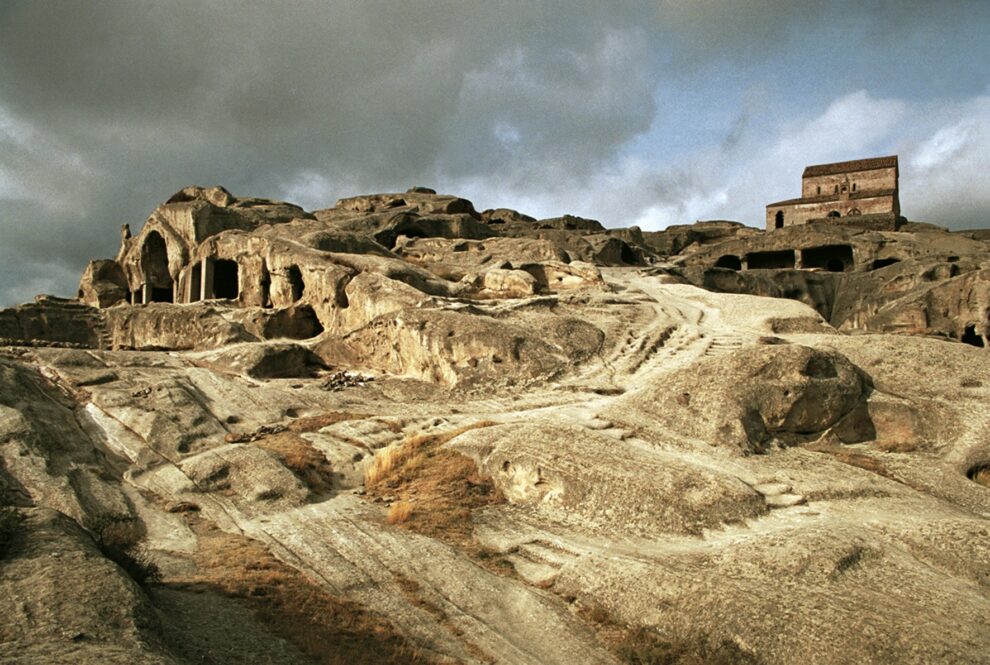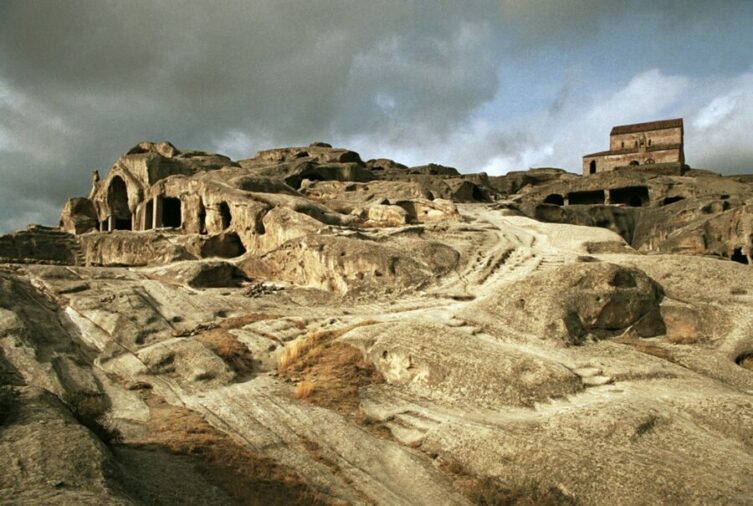 Lastly, we have Uplistsikhe Ancient Cave City on our list. Uplistsikhe is an ancient cave town located just an hour away from Tbilisi. There is a fascinating story about this place that says that Christians and pagans used to live here.
However, if we keep that aside, Uplistsikhe is actually one of the oldest cities in Georgia. It contains various structures from the Early Iron Age to Late Middle Ages. Besides that, many other tourist places, such as the Stalin Museum, the Jvari Monastery, and the old town of Mtskheta, are located near Uplistsikhe.
Also Read – How safe is Indiana for travel
Safety Tips for Traveling in Georgia
Avoid South Ossetia and Abkhazia
South Ossetia and Abkhazia are the breakaway regions of Georgia and have faced several conflicts in recent years. In addition to that, these places include numerous unexploded landmines. Therefore, it is highly recommended not to visit these places in Georgia.
Stay Alert
Even though Georgia is one of the safest countries in the world, there is still a tiny risk of theft that often occurs when locals see tourists having flashy jewelry and cash. Therefore, it would help you if you act low-key and avoid wearing flashy and costly items, especially in public transport and crowded areas.
Be Careful When Driving
Road conditions in Georgia are not that great, especially if you drive to locations such as Ushguli or Uplistsikhe Ancient Cave City. On top of that, you will find local cab drivers and people driving recklessly, making the situation even worse.
Therefore, try to avoid driving in the dark in such secluded areas and be cautious while driving. However, the road conditions in urban areas such as Tbilisi and Batumi are much better.
Is Georgia safe to travel alone?
Most parts of Georgia are extremely safe to visit, and it is even ranked as one of the safest countries in the International Crime Index survey. Therefore, I can say that Georgia is quite safe to travel alone.
However, there are a few areas that we don't recommend you to visit, including South Ossetia and Abkhazia. Besides that, Pankisi George is a place in Georgia known for terrorist training and activities. So, stay away from this place too.
On top of that, if you follow the safety tips we shared, you won't need to worry when traveling alone in Georgia.
Also, Read – How safe is Connecticut for Travel
Is Georgia safe for solo female travelers?
After my experience in Georgia, I can clearly say that Georgia is quite safe for solo female travelers. However, solo female travelers have to take care a bit more than groups of male tourists, but overall, if you are aware of your surroundings, you will be safe.
Some of the things that I recommend to solo or groups of female travelers who are planning their trips to Georgia are –
Avoid walking alone at night in secluded areas. You can enjoy the nightlife in the center of cities, but secluded areas often have more risks when it comes to female travelers.

Beware of strangers offering drinks in bars and restaurants. Besides that, avoid leaving your drinks unattended.
Wrap-Up – So, how safe is Georgia for travel?
Based on my experience in Georgia, I can say that Georgia is quite safe for tourists. It has an exceptionally lower crime rate and has been rated one of the safest countries in the world. So, in terms of safety, you shouldn't have any problem visiting Georgia.
That said, no matter how safe a country or a city is, your consciousness is going to be your best friend for staying safe. Just be aware of your surroundings and take the safety measures that we shared above.
With that said, here I am wrapping up this article. If you have any questions, feel free to shoot them in the comment section below. Our team will try to respond ASAP.

Subscribe to Email Updates :