Trump Media & Technology Group established Truth Social, a social networking platform (TMTG). Former US President Donald Trump addressed the potential of starting a new social media site after being banned from Facebook and Twitter in 2021.
Trump lost his Twitter account, which was his most powerful megaphone both during his presidency as well as his presidential campaign because he allegedly violated Twitter's "Glorification of Violence" policy.
Considering that Twitter is supposed to be an app that allows people to voice their opinions freely, the ban was a tough pill to swallow for Trump and his supporters. Trump filed many lawsuits against the "tyranny of Big Tech" and finally, wishing to do away with dependence on any third party that might not align with his beliefs, set about creating his own social media platform called Truth Social.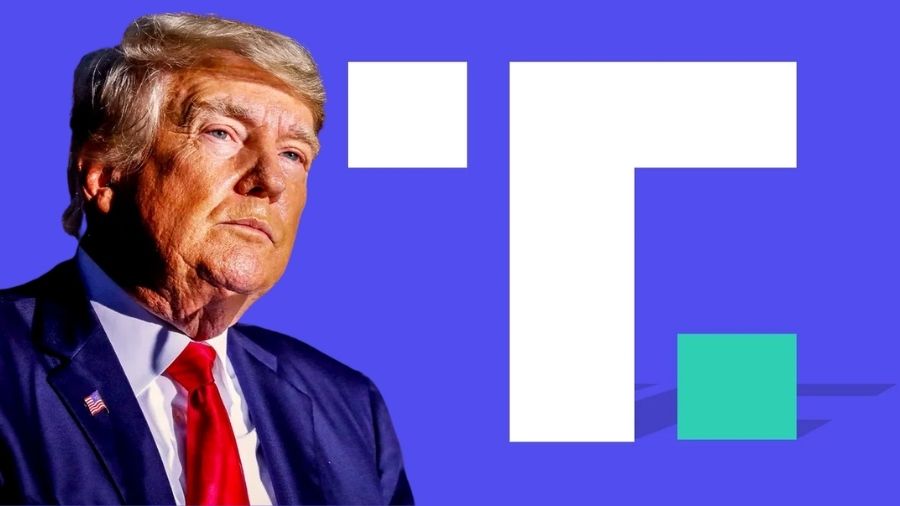 Truth Social was launched in February this year and rose to Apple App Store no#1 within 12 hours of its launch. Truth Social now stands among the social media greats as a platform supporting free speech and taking a glorious stand against Big Tech's "Cancel Culture".
Also read|Twitter account dedicated to Trump's Truth Social posts has been scrapped
The one and only sore spot for prospective Truth Social users was that the app was launched for iOS users. This left out a major fraction of Trump supporters who used Android and Windows devices. The liberal Left thus found grounds for calling the Truth Social launch 'elitist'.
With the launch of the Truth Social web version comes the erosion of the apartheid between users that the iOS version launch created. And that the web version was launched ahead of its 31st May deadline served as the icing on the cake which was too bitter for Democratic supporters to swallow.
Clinton Michael's guide to getting Truth Social on Android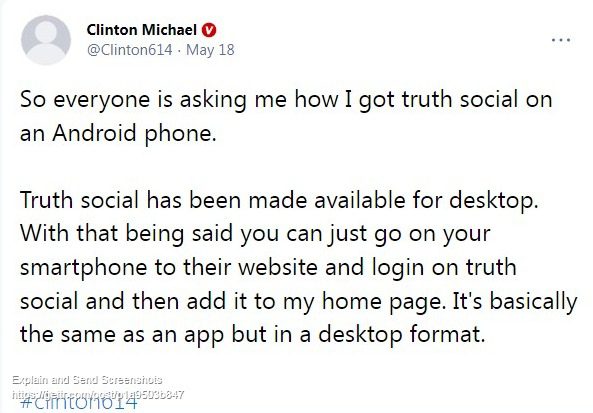 There is currently no way to download the app of Truth Social on Android. However, the web app is the next best alternative. Here's what Michael had to say about it, "So everyone is asking me how I got truth social on an Android phone. Truth social has been made available for desktop. With that being said you can just go on your smartphone to their website and log in on Truth Social and then add it to my home page. It's basically the same as an app but in a desktop format."
Also read|Steps for Creating a Truth Social App Button on an Android device
Trump's social media engagement gained international attention when he joined Twitter in 2009. During the 2016 presidential campaign and as president, he tweeted often until he was prohibited from doing so in the last days of his presidency.
In the previous twelve years, Trump has sent out around 57,000 tweets. He spoke with the public on a regular basis via Twitter, ignoring the press.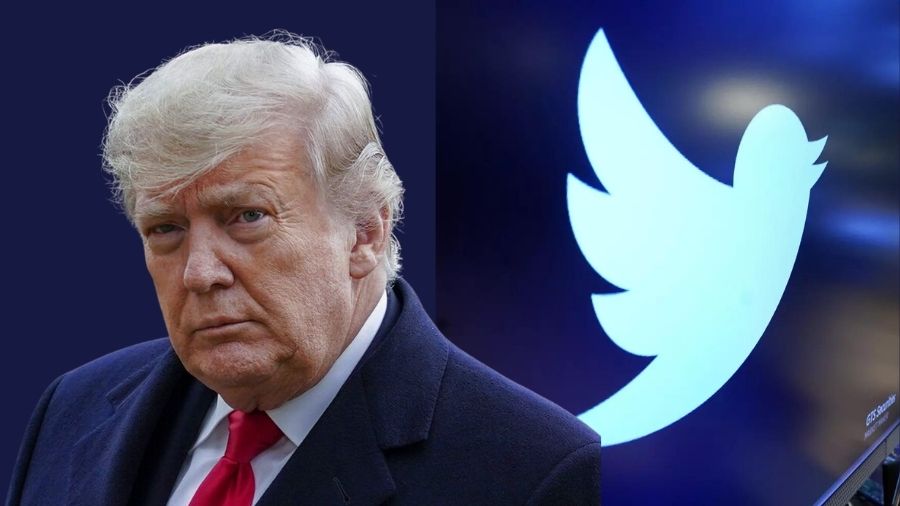 According to a White House press secretary in June 2017, Trump's tweets were the official presidential views. Trump announced the firing of key administration officials and cabinet members on Twitter.
Following years of criticism for allowing Trump to spread disinformation and falsehoods, Twitter began to tag some of Trump's tweets with fact-checking warnings in May 2020.

Subscribe to Email Updates :