Comcast Free Internet – The biggest telecom conglomerate in the United States is Comcast. It provides telephone, cable TV, internet, and telecommunications services, among other things.
The business owns and operates Xfinity, a division that provides other services in addition to high-speed and reliable internet options. You may acquire Comcast free internet and reduced services in a variety of ways, and this article will show you how.
How to Find Comcast Free Internet in Your Area?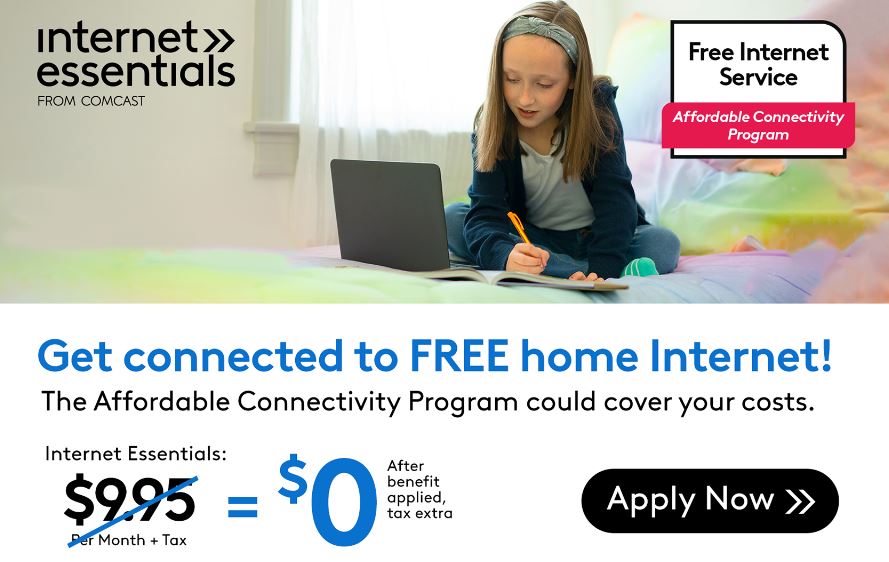 Applying for Internet Essentials or Internet Essentials Plus through Xfinity is your best option for getting free internet service from Comcast.
Xfinity offers fast and reliable internet plans in these states – Alabama, Arkansas, Arizona, California, Colorado, Connecticut, DC, Delaware, Florida, Georgia, Illinois, Indiana, Kansas, Kentucky, Louisiana, Massachusetts, Maryland, Maine, Michigan, Minnesota, Missouri, Mississippi, New Hampshire, New Jersey, New Mexico, Oregon, Pennsylvania, South Carolina, Tennessee, Texas, Utah, Virginia, Vermont, Washington, West Virginia, and Wisconsin.
Visit xfinity.com/learn/internet-service/ACP/free-internet, scroll down to your area, and type in your ZIP code to confirm whether Xfinity offers special government assistance discounts in your neighborhood.
How to Get Comcast Free Internet: A Step-by-Step Guide
To apply and qualify to get Comcast free internet, you need to follow these simple steps –
Check if you are eligible
If your yearly household income is at or below 200% of the Federal Poverty Level, or if you take part in one of the government assistance programs listed below, you are eligible for the ACP: Lifeline, Medicaid, SNAP, SSI, Public Housing Assistance, National School Lunch Program, WIC, Veterans Pension, Federal Pell Grant, and Tribal Assistance Programs.
Additionally, you must ensure that Xfinity Internet service is available where you live, and you must be at least 18 years old or a legally emancipated minor to qualify.
Show that you're eligible by submitting the necessary documentation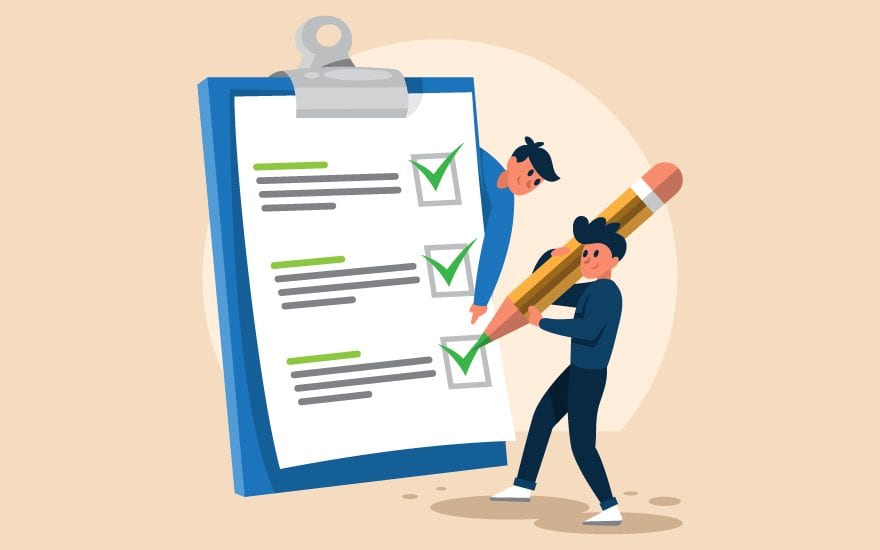 You can demonstrate your ACP eligibility by giving clear copies of a few of the following approved papers, depending on your eligibility requirements –
An annual income that is at or below 200% of the Federal Poverty Guidelines – A preceding year's state, federal, or tribal tax return; a current income statement, such as a pay stub, a statement of benefits, etc.
A document showing that you participate in any of the government assistance programs mentioned above.
Additionally, you could be required to provide proof of your identification, age, address, emancipated status, or other details.
Submit Your Application
Call 855-846-8376 or go to internetessentials.com.
Fill out the application form completely.
Use your National Verifier ID when enrolling if you have already applied through the National Verifier so that Comcast can confirm that you are eligible.
During the application procedure, provide the necessary personal information and copies of your supporting documents.
Alternatively, you can also apply online or by mail through the National Verifier.
Visit nv.fcc.gov/lifeline/?id=nv_flow&ebbp=true&awsl=link-from-how-to-apply to submit an online application.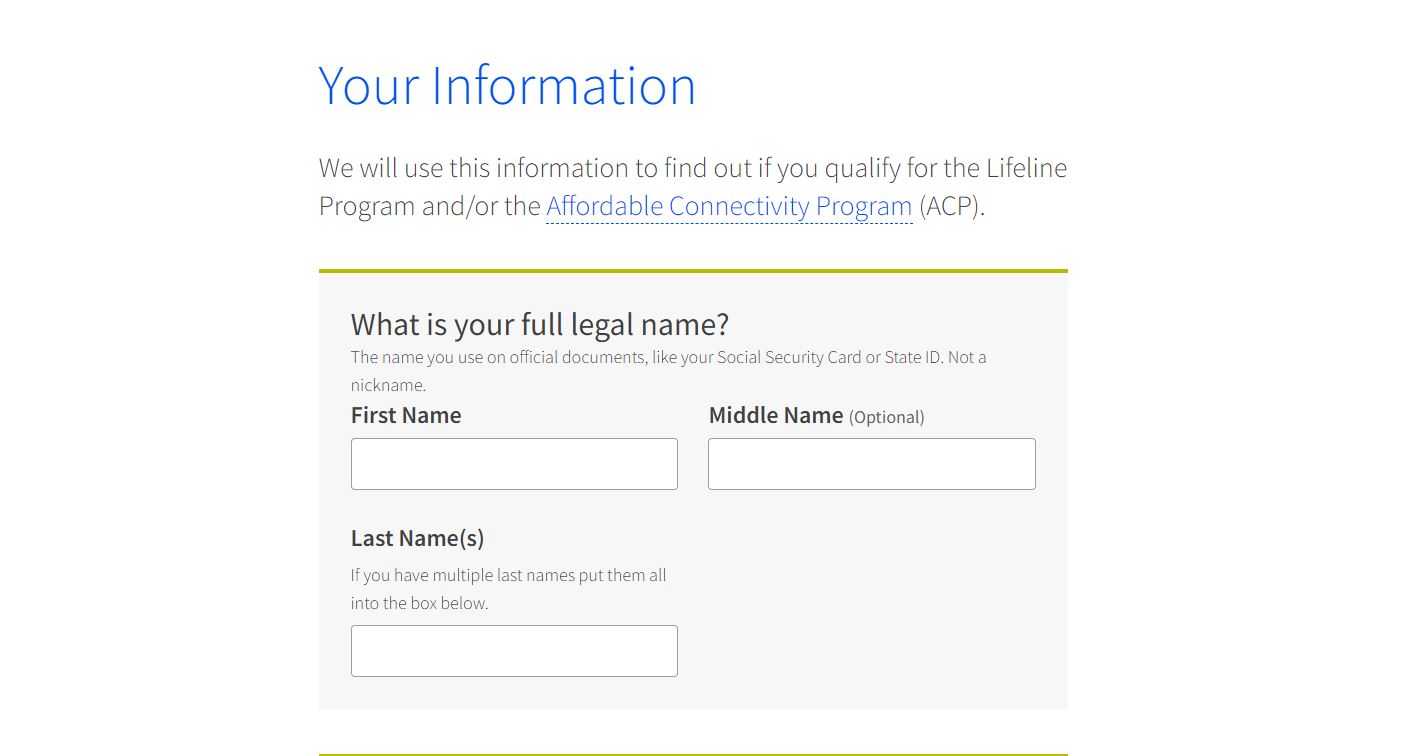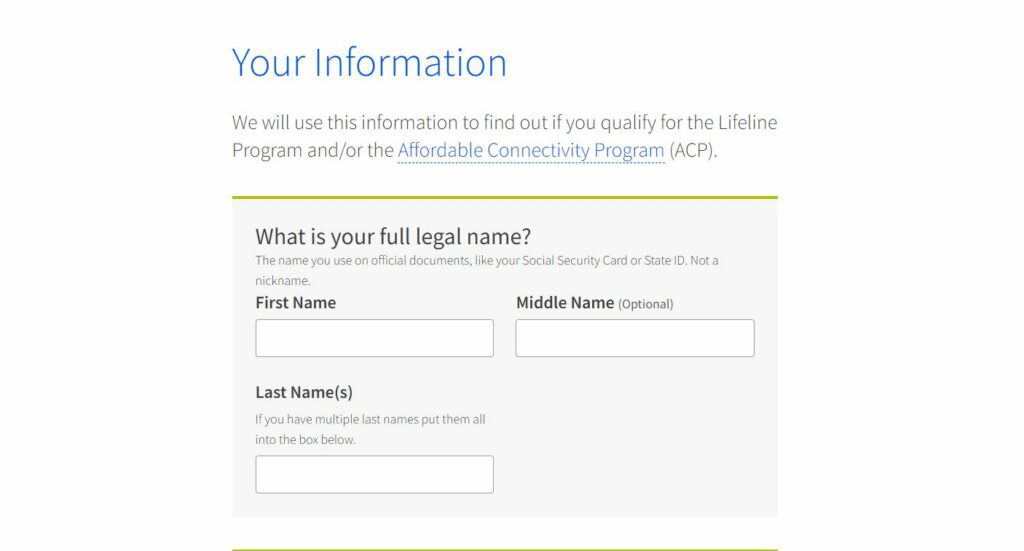 To finish the ACP application form, login or make a new account. Online applications may be approved right away.
You must print out a physical application form in order to submit it by mail. Go to affordableconnectivity.gov/wp-content/uploads/ACP-Application-Form-English.pdf to fill out an application.
A Household Worksheet, which is accessible at affordableconnectivity.gov/wp-content/uploads/lifeline/images/ACP-Household-Worksheet-English.pdf, is also strongly advised, according to the USAC.
These two forms are also available in nine other languages, including Spanish. Send the complete package, along with copies of the documents, to the ACP Support Center, PO Box 7081, London, KY 40742.
Get Approval
Comcast will notify you by email, text message, or traditional mail if your request is approved. The business will also notify you if it requires any further paperwork or information.
When your application is accepted, you may schedule an installation and order a Getting Started Kit. After being approved, you should have a home internet connection within 5 to 7 business days.
Receive additional ACP discounts
Visit xfinity.com/support/articles/emergency-broadband-benefit-enroll, select the type of internet you have, and then click the big "Apply Now" button to apply your ACP discount to your Comcast internet subscription. To apply the ACP benefit to your account, adhere to the on-screen instructions.
Ways to Get Comcast Free Internet
Internet Essentials or Internet Essentials Plus from Xfinity are the greatest ways to acquire Comcast free internet benefits. Through the FCC's Affordable Connectivity Program, each of these two plans provides a government discount to qualified clients. For qualifying homes, ACP offers savings on monthly internet services of $30 to up to $75 if you participate from Tribal lands.
You can purchase Internet Essentials Plus (100/20 Mbps) internet service through the ACP program for $29.95 per month plus tax or Internet Essentials (50/10 Mbps) internet service for just $9.95 per month plus tax.
How Long Does It Take to Get Connected After Applying for Comcast Free Internet?
You can anticipate receiving a home internet connection within five to seven business days after your Comcast internet application has been accepted. Nevertheless, a number of variables will affect how long the approval procedure really takes.
It might go more quickly if you applied in advance at the National Verifier, supplied accurate, complete, and legal information and paperwork, had a legitimate Social Security number, and met the program's eligibility requirements without any ambiguities.
Furthermore, your location and whether you have everything you need to get started will determine when exactly you may anticipate receiving your Comcast free internet (a Getting Started Kit and an installation schedule).
What to Do if You Don't Qualify for ACP With Comcast (Xfinity)?
There's no need to give up if you're not eligible for Comcast free internet service! Discounted internet services can still be obtained in a variety of various methods –
Use Internet From Another ACP Provider for Free or at a Discount
The new Affordable Connectivity Program is the first government aid program that provides discounts on internet services. You can obtain free internet services from another ACP provider if you are eligible for ACP (but not Comcast's free internet).
Obtain Free or Cheaper Internet From a Company
Currently, the following businesses provide internet services for free or at a reduced cost: Altice Advantage Internet (Optimum and Suddenlink)
For persons with modest incomes, this business provides both ACP discounts and their own discounts. The first 60 days are free, and qualifying homes can get up to 30 Mbps for $14.99 per month.
You must provide proof of your modest income to apply. To submit your application, go to apply.optimumadvantageinternet.com/main and select "Qualify Now."
Mediacom Connect2Compete
For about $9.95 a month, qualifying low-income households with documentation can get a 10 Mbps internet subscription. Visit mediacomc2c.com or dial (855) 904-2225 to sign up.
Spectrum Internet Assist
A $14.99 per month internet service with up to 30 Mbps is available to eligible candidates who are in need. You must provide documentation of your eligibility in order to enroll.
By going to spectrum.com/internet/spectrum-internet-assist, you may begin the application process. Simply apply by following the on-screen instructions.
Are there any other options to get free internet besides Comcast?
The Affordable Connectivity Program is run by a number of additional ACP firms that provide free or heavily subsidized internet access.
The following service providers are worth looking into if you apply for the program –
Access from AT&T
A 10 Mbps subscription is available through AT&T Access for $5 or $10 per month. Nevertheless, only ACP-eligible citizens of a state where the corporation conducts business may submit an application.
Visit att.com/internet/access to sign up. Call the organization at 855-220-5211 to sign up for the benefit if you have previously applied through the National Verifier.
Altice Advantage Internet (Optimum and Suddenlink)
Customers who meet the requirements and reside in one of the states where the business conducts business are eligible for ACP discounts.
Visit optimum.com/ACP to acquire the company's ACP discount from Optimum and suddenlink.com/affordable-connectivity-program to get the discount from Suddenlink.
Connect2Compete by Cox
ACP customers can get an inexpensive internet service with up to 15 Mbps for just $9.95 per month.
Visit cox.com/residential/internet/connect2compete.html to register, verify your eligibility, and submit the form. You can apply over the phone by dialing (855) 222-3252.
EveryoneOn
ACP members can receive discounts from this nonprofit organization. If you meet the requirements, you can apply for a cheap internet subscription that costs around $10 to $20 per month.
Visit https://www.everyoneon.org/find-offers, input your ZIP code, then click "Find Internet and Computer Offers" to start the application process.
Verizon
Last but not least, even a big telecom provider, like Verizon Mobile, provides government discounts on internet services. A 200 Mbps internet service costs just $19.99 per month.
Visit verizon.com/info/low-income-internet to submit an application. To fill out and submit the application form, click "Apply Here" and follow the on-screen instructions.
PCs for people
Another nonprofit offering low-cost computers and internet packages to those in need who have limited means is this one. You must be eligible for the government aid program because the organization takes part in ACP in order to provide free internet.
To apply, go to pcsforpeople.org/low-cost-internet. You can then fill out the form and select the option that best suits your needs.
Internet First
This ISP provides 60 days of free internet service along with internet plans with speeds of up to 50 Mbps for just $9.95 a month. You must meet the ACP eligibility requirements and reside in a region where the business provides its services in order to be eligible.
Visit internetfirst.com/apply to register. The application form can be completed and submitted online or by mail.
FAQs
How fast is the free internet by Comcast?
You can choose between Internet Essentials and Internet Essentials Plus, both of which offer internet speeds of 50/10 Mbps and 100/20 Mbps, respectively.
If I still owe Comcast money, can I still participate in the Comcast Free Internet Program?
Households with unpaid Comcast bills can qualify for Internet Essentials. If you are accepted by December 31, 2023, the company will waive this requirement. Standard eligibility criteria will then apply.
Are There Any Additional Fees for the Comcast Internet Service?
No, generally not.
What will happen if I relocate while utilizing the program?
You won't be able to continue getting the benefits if you move to a location where Comcast doesn't have service.
If I already have Comcast Free Internet, can I upgrade to a paid plan?
Yes, you can.
How Can I Find Comcast's Best Internet Deals Near Me?
The current specials are available at xfinity.com/learn/deals/internet.
Signup For Our Newsletter