CenturyLink Affordable Connectivity Program – Numerous Wireless providers are participating in the Affordable Connectivity Program.
One of them is CenturyLink which strongly supports the FCC's Digital Communication Benefit Program's goal of providing free internet access to low-income people and has officially committed to providing homes with fast and affordable internet access.
This article will discuss in detail how you can be a part of CenturyLink Affordable Connectivity Program or CenturyLink ACP.
What is Affordable Connectivity Program?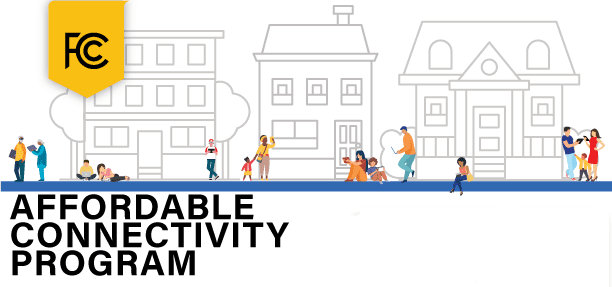 After the temporary EBB project concluded, the Federal Communications Commission launched the Affordable Connectivity Program to provide low-cost internet and devices such as tablets, laptops, and computers to eligible homes.
The EBB program was designed as a short-term solution and expired on December 31, 2021. Later, FCC launched ACP to replace the EBB program.
As a result, EBB users continued to receive broadband benefits through the Affordable Connectivity Program and remained with the program for years.
What Kinds of Services Does CenturyLink Offer?
CenturyLink is a well-known Fiber Gigabyte Internet Network provider, and people rely on them because they offer speeds of up to 940Mbps in various locations. In addition to that, it also participates in the ACP program.
Apart from this, CenturyLink offers a wide range of services which includes –
Residential home services
Internet services
TV services
Home phone services
Fiber internet
Moving services
Smart home starter kits
Entertainment kits
Poly work/learn-from-home kits
Alarm security kits
Gaming kits
What CenturyLink ACP Benefits Can I Expect to Receive?
CenturyLink ACP benefits are intended to assist low-income households with the internet, and households that meet the eligibility requirements can apply to participate in this program. Each household receives benefits of up to $30 per month or up to $75 per month if they live on tribal land.
CenturyLink customers can also receive a one-time discount of up to $100 when purchasing laptops, computers, or tablets. In that case, you must pay between $10 and $50 for the device's cost.
How Do I Qualify for the CenturyLink ACP Benefits?
To receive ACP benefits, a person must meet certain requirements, which are –
The applicant must be a United States citizen with a valid U.S. identification card.
The applicant's income must be less than 200% of the Federal Poverty Guidelines.
Applicants who receive assistance from federal government programs like SSI, SNAP, WIC, Medicaid, and veterans' pensions are eligible for ACP benefits.
The applicant is eligible for free internet access through the ACP if they receive assistance from tribal assistance programs like tribal TANF, tribal housing, tribal land, etc.
If a child or student receives Federal Pell Grant assistance, their household may be eligible for free internet access through ACP benefits.
The applicant must come from a low-income family.
A senior, a student, a single parent, a victim of domestic violence, a veteran, or anyone else with a low or no income could qualify.
If your family has a child who receives reduced or no-cost food through the school lunch or breakfast program, one family member can receive a free internet connection.
Which Documents Prove My CenturyLink ACP Eligibility?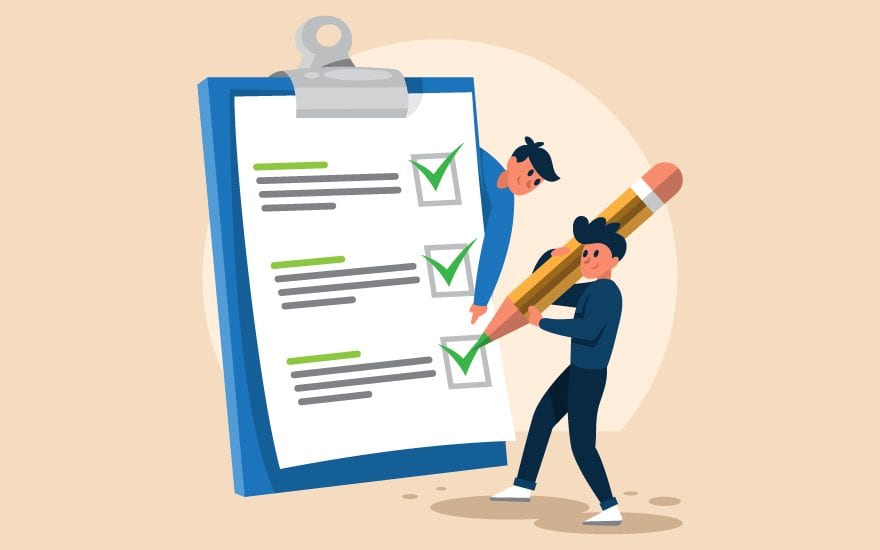 These documents must be attached to the application form for ACP's free internet services –
Citizenship documentation
Address verification
Proof of income slips, pay stubs, or tax return slips
Proof that you receive government assistance through programs such as SNAP, WIC, SSI, VA, Medicaid, etc.
Evidence that you are receiving assistance from the school breakfast or lunch program.
Evidence that you are receiving assistance from Native American programs.
Proof that you are receiving federal Pell Grant assistance.
How to get CenturyLink Affordable Connectivity Program Benefits?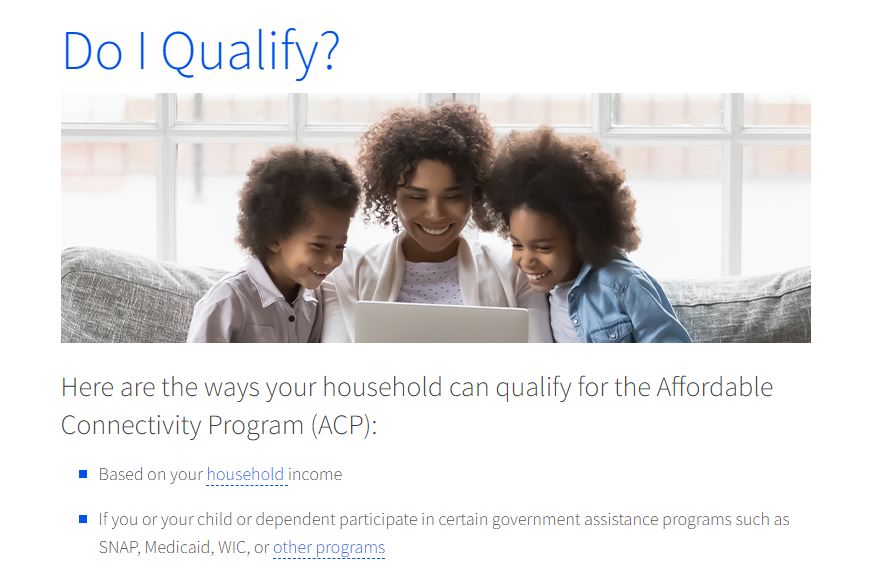 To apply for CenturyLink Affordable Connectivity Program, you need to follow these simple steps –
Complete the USAC online verification form at https://www.affordableconnectivity.gov/do-i-qualify/ to see if your household qualifies.
Contact CenturyLink customer service to obtain a new ACP service. You can do that by dialing 866-642-0444. Ask if the ACP benefits can be used with your current CenturyLink account.
Complete the CenturyLink form. To receive the discount, you must complete the CenturyLink form, which can be found at https://www.centurylink.com/relief/.
Rules of CenturyLink ACP
ACP, like all government assistance programs, has its own set of rules and limitations, such as –
Only eligible households can apply for and receive ACP benefits.
One person per eligible household can only use the ACP.
The ACP benefit cannot be transferred to another person.
A household can only receive one ACP benefit from one provider at a time but can switch anytime.
Every year, you will have to reapply.
You have 30 days to notify the company if you no longer qualify.
To keep the CenturyLink ACP benefit, you must use it at least once every 30 days.
Frequently Asked Questions
Is the discount applied to the cost of installation?
No, the ACP does not cover the costs of setup. It only covers the service or rental fees for modems and routers.
How long will I have access to the ACP service?
ACP will assist low-income households until they can resolve their financial issues.
What services will I receive if the EBB program is terminated?
The "opt-in/opt-out" feature is available in the EBB and the ACP programs.

Subscribe to Email Updates :