On Tuesday, Alvin Bragg, the district attorney for Manhattan, filed a lawsuit against Jim Jordan, the head of the House Judiciary Committee, calling his interrogation into the prosecution of former President Donald Trump "an unprecedentedly brazen and unconstitutional attack."
After the New York district attorney indicted Donald Trump on 34 felony counts of falsifying company records, Bragg recently accused Representative Jim Jordan of a "transparent campaign to intimidate and attack" him.
The action occurred after the Ohio Republican Jordan pressed Bragg for information regarding Trump's hush-money case, which he and three other House Republican chairmen have characterized as politically motivated. Jordan issued a flurry of letters and subpoenas to everyone involved in the investigation against Trump. Jordan also questioned Mark Pomerantz, a former prosecutor who oversaw the Trump inquiry. Before leaving his position last year, Pomerantz made public his dispute with Bragg about the course of the investigation.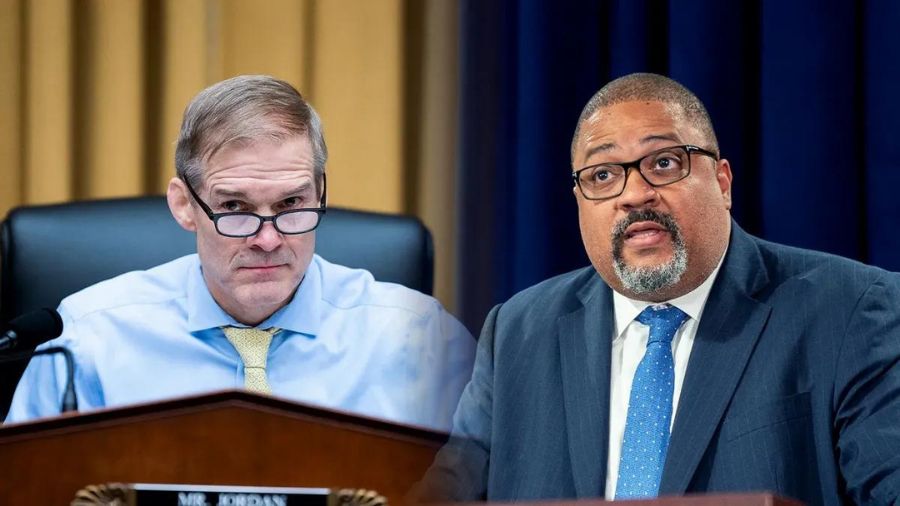 Bragg also stated that he had previously received a letter from House Republicans demanding him to testify over Trump's case, what Jordon and their group believe to be a "politically motivated prosecutorial decision." Alvin Bragg claimed that Jordan's inquiry interfered with his criminal case.
In the lawsuit, Jordan's committee was accused of using Congress as a "super grand jury" to "interfere with the state criminal justice system" and "second-guess the judgment of New York citizens."
As per the lawsuit, Trump's statements before and after his indictment sparked threats and a campaign of retaliation by Republican lawmakers. The allegations in the lawsuit state that Trump supporters called and emailed Bragg's office more than 1,000 times and sent suspicious white powder packages and death threats.
Bragg also called out Trump supporters like House Speaker Kevin McCarthy, R-Calif., and Rep. Marjorie Taylor Greene, R-Ga., and accused them of encouraging irrational responses to the case against the president and echoing demands for protests before January 6, 2021.
Bragg believes that Congress should be prohibited from requesting information based on fundamental federalist principles, common sense, and Supreme Court precedent.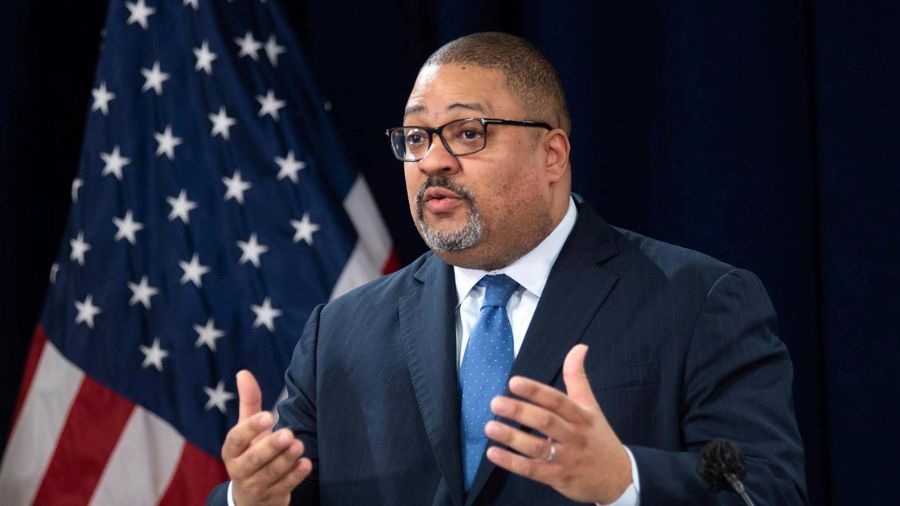 Theodore Boutrous, a well-known First Amendment attorney who has previously defended Mary Trump, an estranged niece of Donald Trump, in court disputes with her well-known uncle, is Bragg's counsel in the complaint against Jordan filed on Tuesday.
Also, Read | Trump Picks Up 2024 Endorsement From Another Top Republican
U.S. District Judge Mary Kay Vyskocil, a Trump appointee and former federal bankruptcy court judge, has been given the case. The House Judiciary Committee stated this Monday that it would host a hearing in Manhattan on crime in New York City.
Later Judge Mary Kay Vyskocil of the U.S. District Court declined to issue a restraining order against the subpoena on Tuesday. Jordan has until April 17 to submit a written response, and the case's oral arguments will be heard on April 19.
The lawsuit escalated into a dispute between Republican supporters of Trump, including members of Congress, and Bragg, a Democrat, in what may turn into a constitutional showdown over the roles of the several branches of government.
Signup For Our Newsletter