Politician Daniel L. Cox was born in the United States on August 9, 1974. He is a Republican who represents Maryland's fourth congressional district in the Maryland House of Delegates. He also served as co-chair for Frederick County on the state's Trump Victory Leadership County team and secretary of the Frederick County Republican Central Committee from 2018 to 2021. Former President Donald Trump has endorsed him in his bid for governor of Maryland in 2022.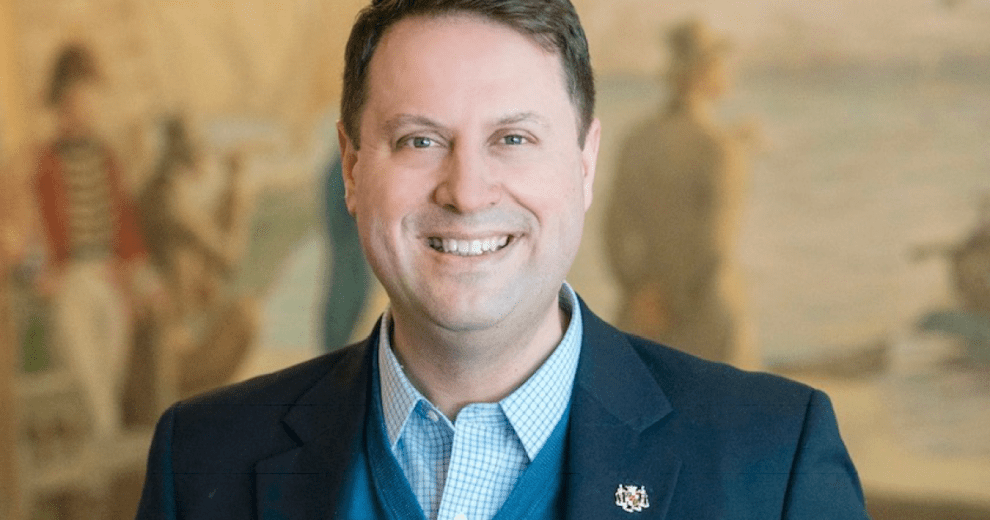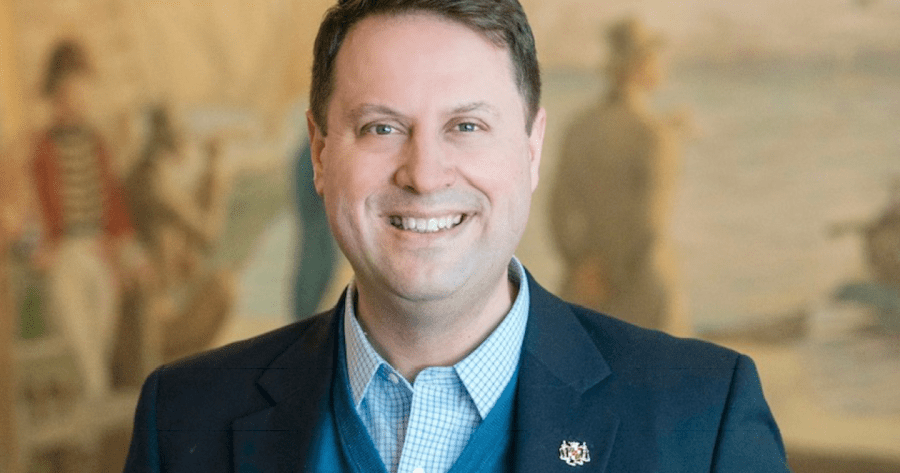 Dan Cox studied at Regent University School of Law, where he received a J.D. degree with distinction in 2006, and the University of Maryland University College, where he received a B.S. in government and politics in 2002. He previously worked as a sole practitioner for his own company, Cox Law Center, which was situated outside of Emmitsburg, Maryland. He has been a member of the Maryland State Bar Association since 2006. Dan is often confused with the British tennis player with the same name. In real life he likes to watch tennis but never has turned towards it professionally.
Dan Cox Personal Life
Cox was born on August 9, 1974, in Washington, D.C. His family originally resided in Takoma Park, Maryland, but once his father, a priest, accepted a position there, they relocated farther north to Frederick County. He was up on a farm close to Taneytown, Maryland, and supported himself through college by serving in restaurants and working as a lifeguard.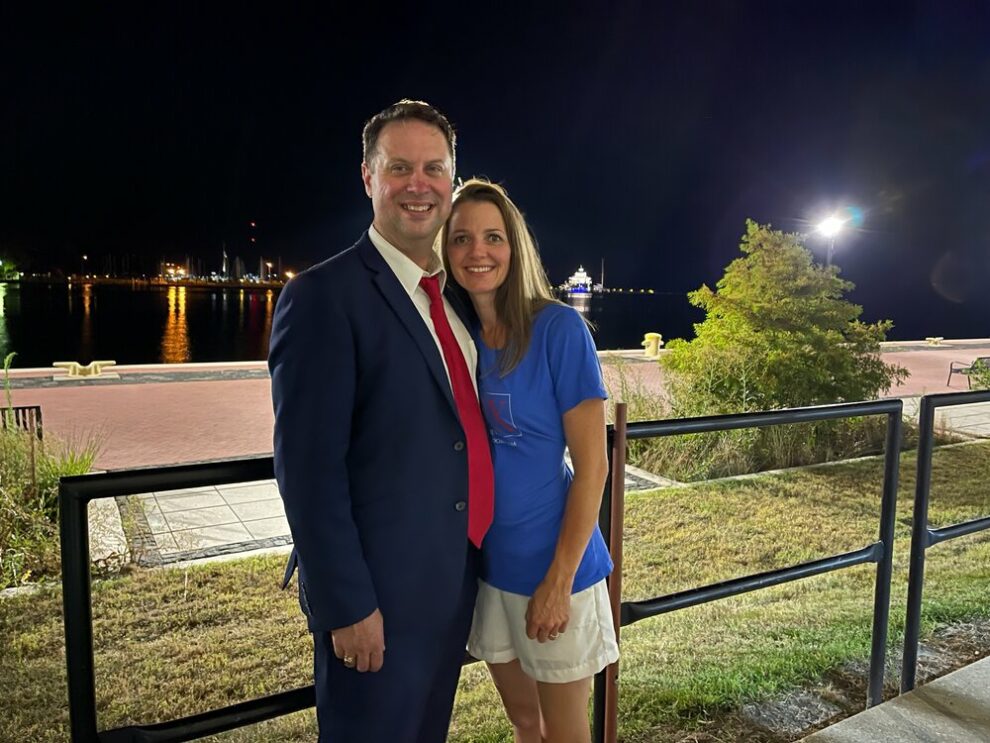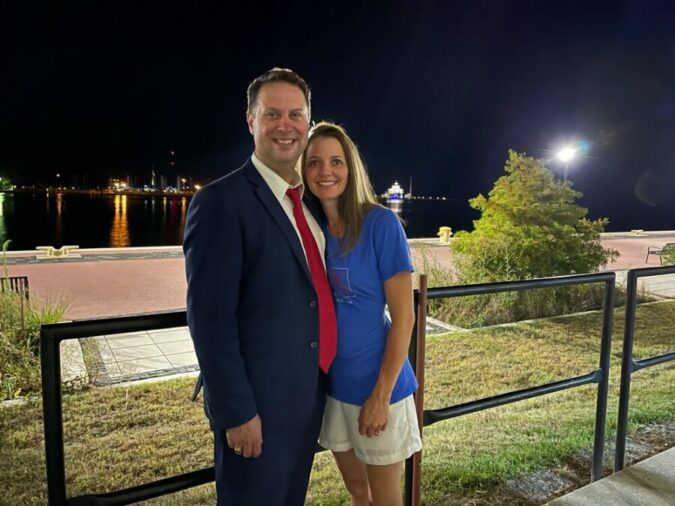 With a rich and lengthy family history from Frederick & Carroll Counties to Baltimore City and County and his wife from the heart of the Chesapeake on the Eastern Shore, Dan shares a vision of success for the future of Maryland where  Marylanders can not only live, work and raise a family, but where vacations and retirement are also a safe and affordable reality. Dan lives with his wife and their nine children in Frederick County in Western Maryland, where he grew up. His wife Valarie is a big supporter of his political ideologies and can often be seen campaigning as well in his election campaign videos.
Also read: Richard Irvin's Wife, Crystal Irvin – Bio, Age, Children, Career
Dan Cox Career
Cox claims to have been involved in politics since 1980 when he and his parents worked on the Ronald Reagan campaign. He also worked as an aide to former U.S. Representative Roscoe Bartlett and on Alan Keyes' 1996 presidential campaign. From 2007 to 2009, he led the Town Commission of Secretary, Maryland. In 2006, he ran as the Republican candidate for Dorchester County Circuit Court Clerk but was defeated by Democrat Michael L. Baker. In 2016, he ran as the Republican candidate for Maryland's 8th congressional district but was defeated by Jamie Raskin, a state senator, and the Democratic candidate.
Dan Cox For Governor
Campaign for the Maryland governor's office in 2022
Cox officially declared his candidacy on July 4, 2021, after submitting the necessary paperwork to run for governor in 2022 at the end of June 2021. On August 6, 2021, he held a rally in Cambridge to officially begin his candidacy. He chose Gordana Schifanelli, a lawyer from the Eastern Shore, to be his running mate. Donald Trump, the former president, endorsed Cox on November 22, 2021.
Abortion
Cox joined lawmakers Sid Saab and Kathy Szeliga in a demonstration against abortion at the Maryland State House in February 2021.
He has cosponsored various measures, such as the Maryland Fetal Heartbeat Protection Act, that would outlaw abortions if a fetal heartbeat is detected (HB 1195). Cox praised the Dobbs v. Jackson Women's Health Organization decision by the Supreme Court in June 2022, which invalidated Roe v. Wade and Planned Parenthood v. Casey. Cox pledged to stop government funding of abortions through Medicaid during his governor's race.
Changing weather
Cox disputed that climate change was happening during his 2016 campaign for the House of Representatives.
Cox voted against the proposed Climate Solutions Now Act of 2021 (SB 414), which set a target for greenhouse gas emissions reductions to be 50% lower by 2030 than they were in 2006.
COVID-19 Pandemic
After Governor Hogan issued an executive order enforcing a stay-at-home mandate, Cox posted a piece of the state constitution on his Facebook page in April 2020.  Later on, he would question the validity of Maryland Governor Larry Hogan's statewide mask requirement.
On May 20, 2020, U.S. District Court Judge Catherine Blake will dismiss his complaint since the state and nation were "now in the grip of a public health crisis more serious than any seen for a hundred years," according to Judge Blake. On July 20, 2020, he withdrew his demand for a temporary restraining order.  In November 2020, Cox filed another lawsuit against COVID-19 limits, but Blake once more denied it.
Judge James Bonifant of the Montgomery County Circuit Court declined to overturn a county executive order that restricted indoor dining at restaurants in December 2020. Cox and attorney Ed Hartman were the restaurants' representatives. Cox joined delegates Warren E. Miller and Brian Chisholm, former delegate Deb Rey, 7th congressional district special election candidate Liz Matory, 2nd congressional district candidate Tim Fazenbaker, #WalkAway founder Brandon Straka, and 2022 gubernatorial candidate and steadfast candidate Robin Ficker at a rally in Annapolis in May 2020 to protest Hogan's stay-at-home orders. Cox tweeted later that month in support of a notion connecting the Bill and Melinda Gates Foundation to the coronavirus pandemic.
Healthcare
During his House of Representatives campaign in 2016, Cox stated that if elected, he would work to repeal the Affordable Care Act.
He is opposed to Medicare for All. On Yom HaShoah in April 2021, Cox announced he would vote against a law allowing minors to consent to some health care treatments, equating it to Nazis infringing on "parents' rights." In a letter, Cox defended his remarks, accusing his colleagues of manipulating the language he used during an emotionally charged floor debate to achieve partisan advantage, and he refused to apologize for his remarks.
Immigration
During his House of Representatives campaign in 2016, Cox focused heavily on immigration regulation. He stated his support for full enforcement of existing laws as well as the passing of Kate's Law, which would impose a mandatory minimum five-year prison sentence for any immigrant convicted of reentering the nation after being deported.  Cox voted against HB892, a bill that would require a warrant for U.S. Immigration and Customs Enforcement to check the state's driver's license database.
Cox was a vocal opponent of the Dignity Not Detention Act, which would have mandated that those arrested for federal civil offenses be held in federal institutions rather than state or local facilities. During the House discussion before the bill's final passage, Cox read out a list of charges that local law enforcement agencies would not be able to use to turn over undocumented persons to ICE after they had served their sentences. The bill passed the Maryland General Assembly by a veto-proof majority, but Governor Hogan vetoed it on May 27, 2021.
QAnon Conspiracy Theory
Cox posted on his Twitter account in October 2020 with hashtags relevant to the QAnon conspiracy theory. Cox attended the "Patriots Arise for God and Country" conference in Gettysburg, Pennsylvania, in April 2022. The event was organized by QAnon conspiracy theorists Francine and Allen Fosdick and displayed photos of conspiracy theories relating to the September 11 attacks, the killing of President John F. Kennedy, and other events.
Social problems
Cox stated during his 2016 House of Representatives campaign that he opposed raising the minimum wage. Cox was the lead attorney in a lawsuit filed in August 2017 against the Frederick County Public School's policy on transgender pupils. On November 28, 2017, the plaintiffs dismissed the complaint, citing stress and probable embarrassment from the legal process. Cox presented legislation in September 2019 to add "dignity of the human body" to the state's hate crime statute to cover spitting on the victim. Cox voted against HB667, a bill that would repeal "Maryland, My Maryland" as Maryland's state anthem in March 2021.
Dan Cox  Age
Dan is 47 years old according to his date of birth (9th August 1947).
Dan Cox's Net Worth
He is one of the richest tennis players in the world and is also listed as the most popular Tennis Player. Dan Cox Net Worth is approximately $1.5 million.

Subscribe to Email Updates :