In recent news, Drug Enforcement Administration (DEA) Administrator Anne Milgram burst out on social media companies for the ongoing Fentanyl crisis in the United States.
Let's read the news and find out what Anee Milgram said about social media companies.
DEA Administrator Blames Social Media Companies For Fentanyl Crisis
In an NBC interview on Sunday, Anne Milgram accused social media companies of not complying with them to address the fentanyl crisis and said that social media platforms had played a vital role in selling fentanyl.
Calling these companies the last mile, the DEA Administrator noted how drug cartels utilize various platforms to market their drugs to people. She said, " Social media is also vital to the conversation. It is what I call the last mile. Because what the cartels need, they are selling the deadliest poison we have ever seen; they need that to get."
When asked whether they need an advertising platform, Milgram said, "Yes. To be able to expand and sell more, they need to be able to reach people at massive rates. And this is what social media is doing."
Milgram's statement on the fentanyl crisis came after a week when Florida Governor Ron DeSantis spoke of tackling the drug issue in his border policy rollout in Texas.
Also, See: Ron DeSantis Unveils 'NO Excuses' Border Plan for Immigration
According to provisional data by the US Centers for Disease Control & Prevention's National Center for Health Statistics, an estimated 105,752 people died of drug overdoses in the 12 months ending October 2021, and about two-thirds of those deaths reported involved fentanyl, a stronger and faster-acting drug than natural narcotics.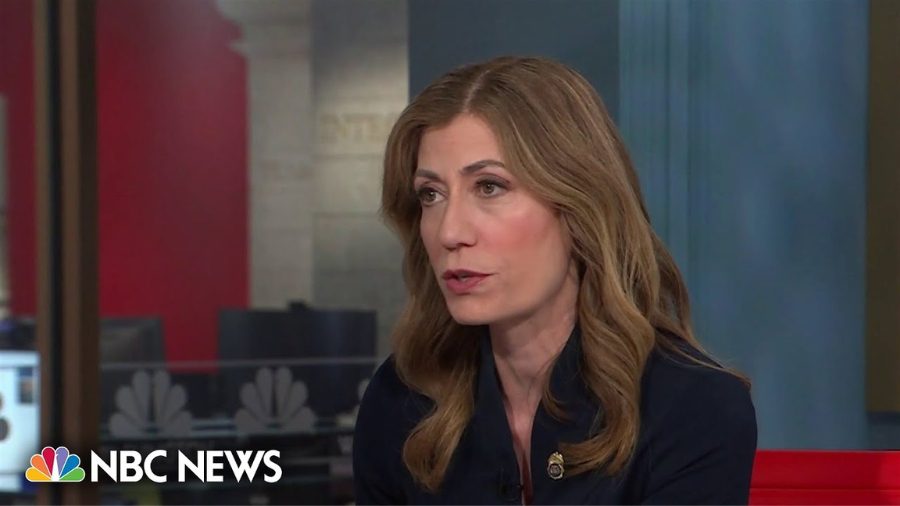 In her interview on Sunday, Milgram also indicated that her agency had had conversations with social media companies on these issues and said the agency could take strict actions against these platforms if they note illegal activity on their sites.
Milgram said," We have been conversing with the social media companies. The Deputy Attorney General convened all of us in April and made it clear. First, the companies must comply with their terms of service, which say, 'This is illegal. You cannot sell fake pills. You cannot be selling drugs on social media websites.'
Second, law enforcement needs to get information from the social media companies. We have not, until recently, gotten nearly as much cooperation as we need. And finally, this is an outright emergency. So they need to do absolutely everything they can to get the deadly drugs off their platform."
Earlier, Milgram spoke before the Senate Foreign Relations Committee about how multiple cartels use social media sites like Snapchat to promote and sell their drugs to young users on the platform.
She explained at the hearing, "The cartels understand that if someone dies from taking their deadly fentanyl, there are 100 million other users on Snapchat that they can sell their drugs to. She also pointed out the Sinaloa and Jalisco cartels as the perpetrators of the fentanyl trouble in the country.
With the U.S. struggling against a worsening fentanyl crisis since 2019, the bulk of illegal fentanyl entering the country has reportedly been manufactured in Mexico using Chinese precursor chemicals.
In response to a question on China's role in preventing fentanyl from being produced, Milgram responded," We have had recent conversations with Chinese authorities, both in Beijing and Washington, talking about improving law enforcement cooperation."
She also stated that despite the DEA policy to work with anyone who will work with them, the agency has not received enough cooperation that the country wants from China and also blamed the Mexican government, saying, "Mexican government needs to do more."

Subscribe to Email Updates :