If you are wondering what delivered to agent for final delivery status means for USPS packages, you have landed on the right webpage.
In this article, we have covered a detailed guide that can help you understand what this status means and other things.
So, without any further ado, let's get started –
What is the meaning of Delivered to Agent for Final Delivery?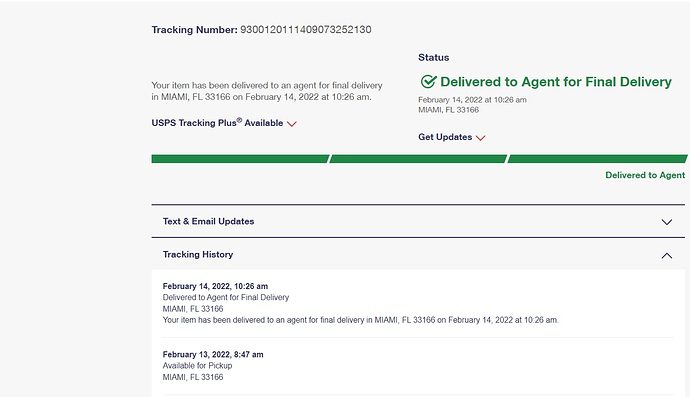 US Postal Services (USPS) daily manages plenty of mail and parcels. There is a possibility that the recipient may not be present at the mentioned address to receive the package at the delivery time.
At such times, the USPS delivery person attempts to make delivery by asking someone to take the package on your behalf, usually an authorized person or a family member. If your package is handed to someone other than you, this is when your tracking status shows delivered to an agent for final delivery.
An agent here is someone who receives the package on your behalf. However, it may sometimes be different from an authorized person. Your mail can arrive at the local postal service, and the tracking system shows the same status.
Delivered to Agent for Final Delivery but not Delivered – What to do
You can check your parcel status to see where it is or if it got stuck in transit.
Below, we have shared the available tracking options –
Visit the USPS website
You can visit the USPS official website to track your package. Visit the USPS website and enter your tracking id or number. If you don't have the tracking id, contact the shipper and request them to get it.
Download USPS mobile app
The next thing you can do is download the official USPS mobile app. Go to Google Play Store or Apple's App Store to download the USPS mobile app. You can use it to track your package at any time.
Phone
If the above two do not work, the simplest you can do is call 1-800-222-1811 and ask for information on your package, its delivery date, etc.
Text message
You can also send a text message with your tracking number to 28777 to get the status of your parcel.
Drawbacks of USPS Delivered To Agent
One of the limitations of this system is that the USPS delivery guy can hand your parcel to any person who claims to be your friend or family member. In that case, you can lose your package and never get it back since USPS delivery men don't go for verification, like asking for any ID proof from an agent. So, anyone can take advantage of this.
This can be riskier when you are to receive any important documents like a debit card or legal papers. If such things are delivered to someone you don't know, you can lose your documents.
However, most of the time, USPS delivery staff doesn't hand over your parcel to someone they cannot trust. They handle the parcel to someone only when they are fully assured that it will reach you. Hence, the probability of any such happening is quite low.
What to do when your package takes too long?
If your package is taking longer than anticipated, it is time you contact USPS to inquire about your parcel.
Before that, you can ask your family members if they have received any package in your name. You can contact people in your neighborhood to find out if they get any parcels on your behalf.
If you don't get any idea of your parcel's whereabouts, then contact USPS authorities.
How to contact USPS Customer Support?
If you wish to clear up any confusion or ask any queries, you can contact USPS customer support by following the steps below.
Over the phone
You can call USPS customer service at 1-800-275-8777 and tell them about the status of your parcel. Follow the instructions they deliver until the issue is resolved.
In-person
You can visit a nearby USPS location and enquire about your issue to an employee. They will tell you what happened to your package and how you can retrieve it.
What does Tendering to Authorized agents for final delivery mean?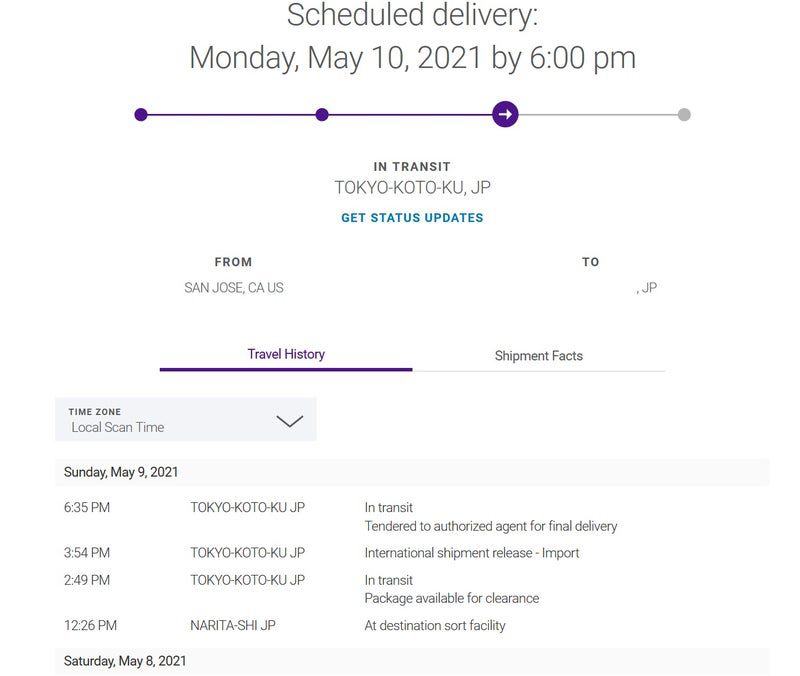 If you come across a message "Tendering to Authorised Agent," this means that your parcel has been passed on to a delivery company such as USPS. Your order goes through various levels of steps and stages before it arrives to you.
International courier businesses like DHL, FedEx, and 4px contract with USPS to deliver parcels to your nearest post office and then to you.
Therefore, if you see "Tendering to Authorised Agent" while you track your package, your packages have reached the nearest post office and may be delivered to you soon.
You may also like –
Frequently Asked Questions
Can I know exactly where my USPS package is?
You can track your USPS package by the tracking id or number. Visit the official website of USPS, enter the tracking number in the search bar, and you will know where your package is. You can also download the official USPS mobile app to track your parcel or call USPS customer care services to know the exact location of your package.
Do USPS delivery agents ask for ID proof while handing over the package?
USPS delivery agents don't always ask for ID proof. They may do that only at times of special delivery.
Why does my package on USPS say delivered and says Delivered to Agent, but I have not received it yet?
Suppose you have not received your package but get a notification showing it was delivered to an agent. In that case, it means that the package was delivered to someone else on your behalf since you may not be present at the location at the delivery time. The agent is usually your family member, friend, or neighbor.
Does Tendering for Delivery mean out for delivery?
When your package is tendered, a notification, including an offer to carry the shipment, is sent to a service provider. This occurs when FedEx passes the package to the USPS before it is "out for delivery."
Whenever you see "Tendered for Delivery" in your tracking status, it indicates your box has been transferred from FedEx, UPS, or DHL to the USPS, and they will be responsible for delivering it ahead.
How long does delivery take after the package is tendered?
Usually, you will receive your parcel within two days of getting this email. However, it might sometimes take longer than usual due to various reasons. You can contact the company from which you ordered and request an update.
Signup For Our Newsletter