Watch Trump getting angry with Piers Morgan and demanding big changes in the interview
****BREAKING NEWS****
👇👇👇 pic.twitter.com/WdJnPJyMwG

— Piers Morgan (@piersmorgan) April 20, 2022
What exactly happened?
Former 45th President of the United States Donald Trump has said that he wished Piers Morgan would make "big changes" in his interview footage before releasing it on Monday of the upcoming week.
Former host of Good Morning Britain  (GMB) Piers Morgan broadcasted a promotional trailer for his meeting with the former president on Wednesday.
The video has garnered objection on social media outlets as it portrays a lively controversy between the host of Good Morning Britain and the former president of the United States Donald Trump. Trump claimed it was "deceptively edited" in an affidavit.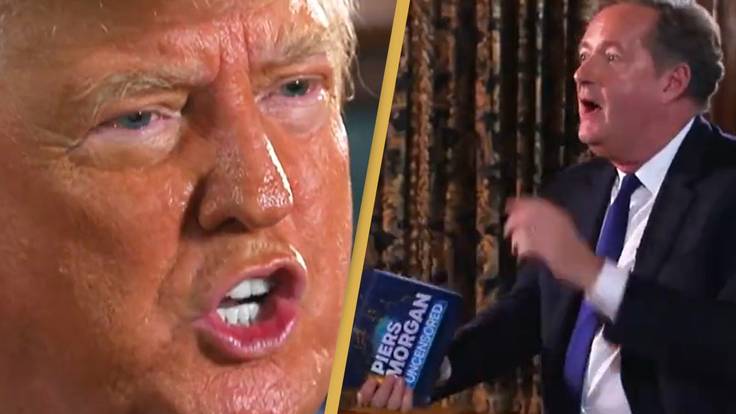 The statement by the former president was shared by Trump's director of communications, Taylor Budowich, on his Twitter page on Thursday.
"Piers Morgan, like the rest of the Fake News Media, attempted to unlawfully and deceptively edit his long and tedious interview with me," Trump said in the statement. "He wanted to make it look like I walked out on the interview when my time limit of 20 minutes went over by an hour. The good news is that the interview was taped by us as a means of keeping him honest. The interview was actually very strong on the 2020 Election Fraud, with me calling him 'a fool' if he truly believed those results."
The 'Big Lie' propaganda 
The hypothesis that the election was snatched from Trump became the reason why the Capitol building was charged upon by a pro-Trump mob on January 6, 2021.
Though Trump has strived to alienate himself from the revolutionaries, he has continued to affirm that he won the 2020 election. But the former president has also admitted setbacks in several public statements.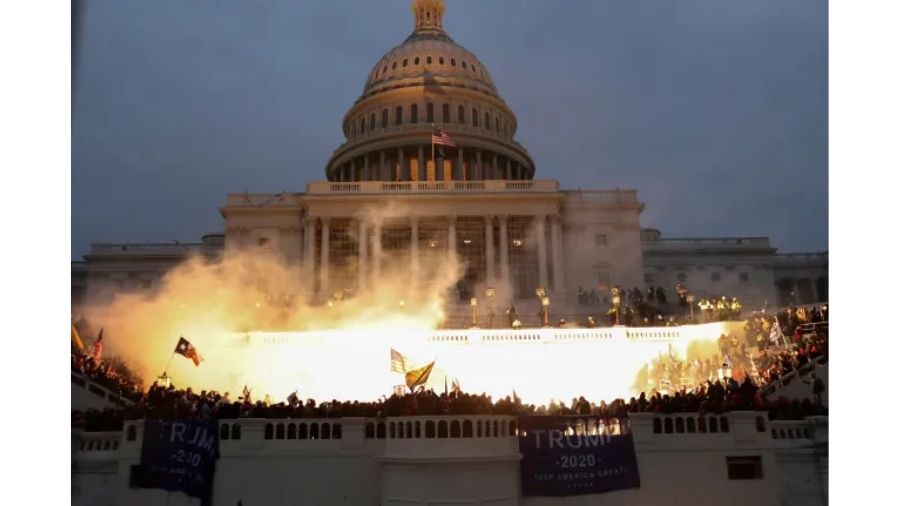 In the affidavit, Trump continued that the evidence was enormous and incontrovertible (check out Truth the Vote and the Dinesh D'Souza documentary, 2000 Mules). For those who want to make Piers look bad, compare his video promo and how it was treated to the real thing.
Also read|Watch the New Teaser of Upcoming Film "2000 Mules"
"Hopefully they will now be doing some big changes to their final product. It just shows, however, what I have to deal with in the Fake News Media. He went out of his way to deceptively edit an interview and got caught. That is a big story, isn't it?" stated Trump.
Also read|Watch Donald Trump and Piers Morgan Full Interview
Conservative icons' reactions to the incident
Candace Owens a conservative anchor, criticised Piers Morgan for his misconduct on Twitter following its release. She shared a moment when Trump asked the cameras to be put off during her interview with the former president.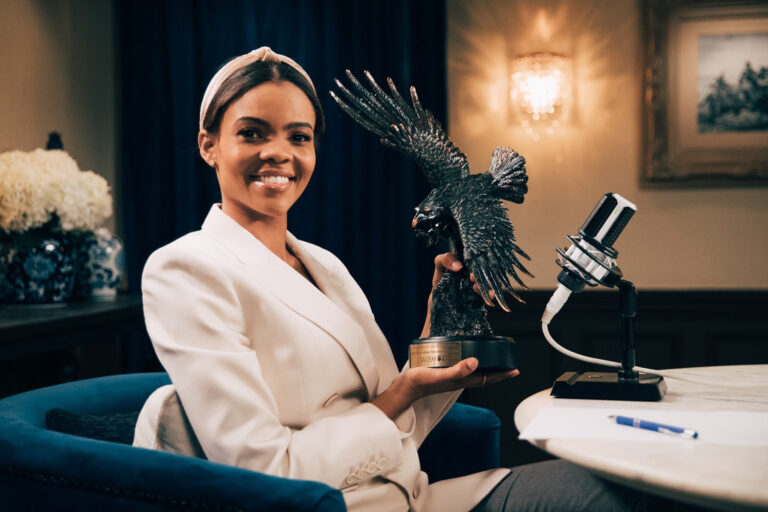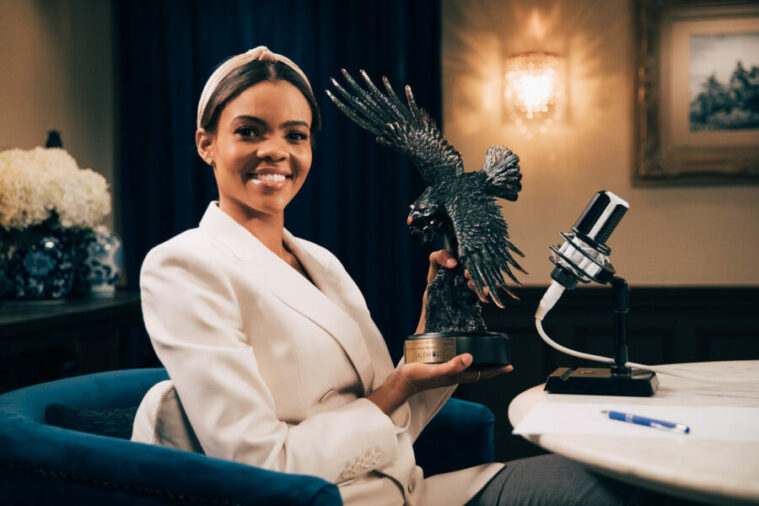 "If my team were as unethical and dishonest as the snake Piers Morgan, we would have sensationally edited this clip of Trump to make it look like he threw a tantrum and asked the cameras to be shut off," she tweeted. "[When] in reality, the interview was over and we simply wanted to chat off-camera."
Former Olympic athlete Caitlyn Jenner, who was set to have a meeting with Morgan, said she had cancelled her interview.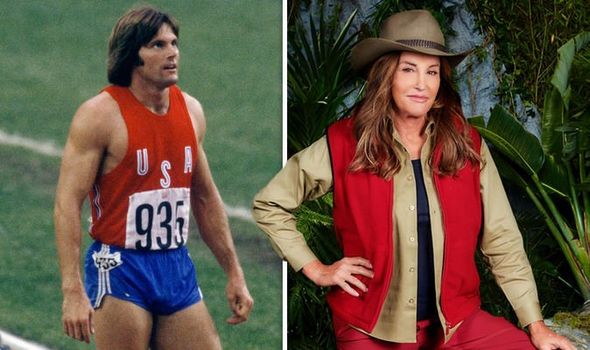 "This is a pathetic attempt to use President Trump as a way to revive the career of a failed television host, [Taylor Budowich] I couldn't agree more," Jenner tweeted. "Piers Morgan, I have just had my management cancel my appearance with you for this Wednesday because of your repulsive misconduct today."
Morgan defended the trailer while speaking on ITV's Lorraine show and also communicated the critique after the host read out Trump's affidavit.
"He said we illegally edited an interview that hasn't aired, how do you know? We haven't aired it yet. It is ridiculous, it says in the same [statement] that it is long and tedious, I don't think he is tedious just for the record," Morgan said. "He also says it is very strong, so he seems to be a bit confused about how he thinks the interview went."
Trump got furious at a quotation depicting he lost in 2020
Piers Morgan said that Donald Trump was angry at him after showing quotations where he said the former president lost the 2020 election.
In an advertising video, Morgan is seen questioning Trump on his election-fraud assertions and the former president, becoming heated, appears to storm out of the interview.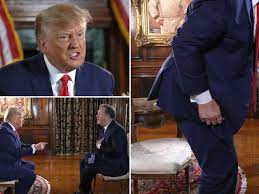 In an article in the New York posts on Wednesday Morgan said that he was organizing his interview with Trump at his Mar-a-Lago hotel in Florida when he was summoned by the former president to his office.
Morgan said Trump had shown a list of quotes in which he smartly condemned his denial to approve his setback in the presidential election of 2020.
"Normally, he'd greet me with a cheery smile and the words, 'How's my champ?' because I was his first 'Celebrity Apprentice' on the series that made him a TV superstar," writes Morgan."But this time, there were no such welcoming niceties. He was staring at me across his desk with undisguised fury, clutching the document titled 'Piers Morgan Comments About President Trump.' "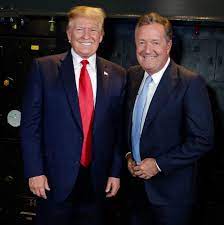 "What the f–k IS this?" he snarled," wrote Morgan.
Donald Trump denies assertions of going off in a huff from Piers Morgan's interview
Former US President Donald Trump and his team acknowledge that the video has been misleadingly revised to promote Morgan's new upcoming TV show titled "TalkTV".
A short clip was broadcasted on Wednesday that showed that the former U.S. President Donald Trump flounced out from an ongoing interview with television host Morgan due to his tough line of questions.
But Trump's team said, "The clip which is released is for misleading the audience, and the real aim behind it is to promote the new show of television host Morgan which is scheduled to be released on Monday."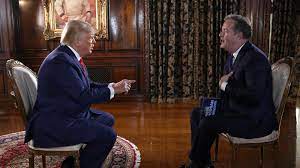 Besides, Trump's team said, "President Trump was told to 'turn off the camera' at the end of the interview, and his words are wrongly used to create a dramatic effect."
The spokesperson of President Trump, Taylor Budowich said, "The name and fame of President Trump are used to save the career of Morgan, a failed television host."
Morgan also asked his faultfinder to watch his full interview with Trump to form their viewpoint on it.
The interview is set to debut on  Piers Morgan's new show titled Piers Morgan Uncensored, which is expected to be aired on 25 April on TalkTV. It is a new channel of Rupert Murdoch's News Corporation.

Subscribe to Email Updates :