Piers Stefan Pughe-Morgan is a television personality, journalist, and presenter from England. He was born on March 30, 1965. He started his Fleet Street work in 1988 at The Sun. Rupert Murdoch selected him as editor of the News of the World in 1994, at the age of 29, making him the youngest editor of a British national newspaper in more than a half-century.
Morgan edited the Daily Mirror in 1995, but he was fired in 2004. From 2006 to 2007, he was the editing head of First News.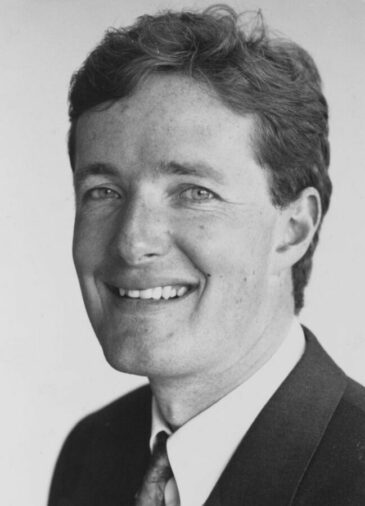 Morgan joined News Corp in September 2021 as a presenter on their new television channel talkTV. Also, he joined as a columnist for The Sun and The New York Post. Morgan will host Piers Morgan Uncensored weeknights beginning from April 25, 2022.
Morgan's strong opinions and provocative statements on Good Morning Britain prompted Ofcom to rule on many occasions.
Piers Morgan Early and Personal Life
Morgan is the son of Vincent Eamonn O'Meara, a County Offaly Irish dentist. His mother, Gabrielle Georgina Sybille is an English lady who reared Morgan Catholic.
Jeremy, his older brother, is two years older than him. The family relocated to Newick, East Sussex, a few months after his birth. Morgan's father died when he was 11 months old. Later, his mother married Glynne Pughe-Morgan. He was a Welsh bar landlord who went on to work in the meat distribution industry. Morgan adopted his stepfather's surname.
Also read|Donald Trump Furious With Piers Morgan, Wants 'Big Changes' to Interview 
Morgan still identifies as a Catholic and believes in an afterlife as a result of his mother's influence. Although, he does not "go to Confession, probably because it would take [him] too long."
On the personal front, in 1991, Morgan married Marion Shalloe, a hospital ward sister. The couple split in 2004 before divorcing in 2008. They have three kids, Albert, Spencer, and Stanley.
Also read|Piers Morgan's Wives – Everything you need to know
He married his second wife, journalist Celia Walden. She is the daughter of former Conservative MP George Walden, June 2010. Walden gave birth to Elise, her first child and Morgan's fourth, on November 25, 2011.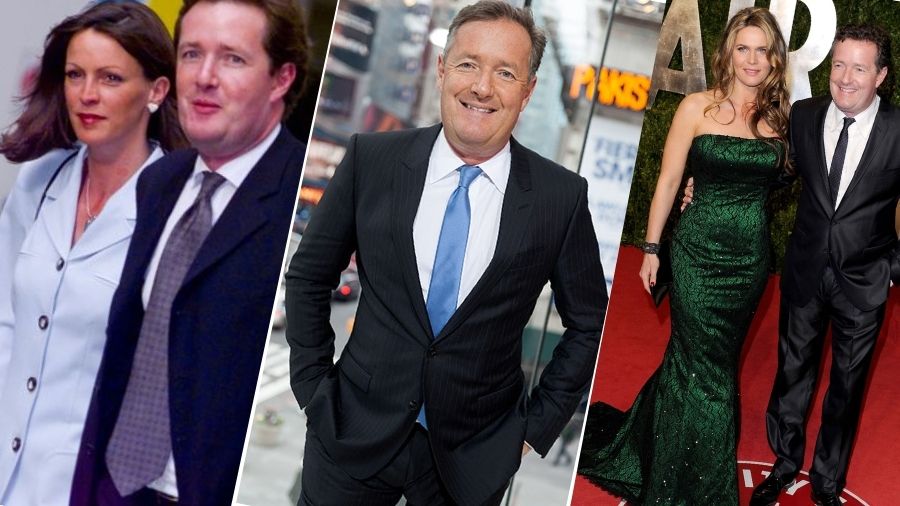 Morgan is a supporter of Arsenal, a Premier League football team. He was a vocal opponent of former Arsenal manager Arsène Wenger, calling for his dismissal on several occasions. Former Arsenal goalkeeper Bob Wilson defended Wenger in 2015, calling Morgan an "incredibly pompous individual"
Morgan was described as a Conservative Party member in a 1994 interview, claiming he was "still basically a Tory". He praised new Labour Party leader Tony Blair, adding "he's not radical, speaks well and makes sense." In the 2019 UK general election, he voted for the Kensington Conservative candidate, having previously supported the Animal Welfare Party. Morgan has also indicated that he has voted for the Labour Party in the past.
Morgan's main home is in Kensington, London. He divides his time between his house in Los Angeles, California, and his vacation property in Newick, East Sussex.
Morgan said on July 24, 2021, that despite being completely vaccinated, he had contracted COVID-19 following the Euro 2020 final.
Morgan's career in the press
His first high-profile job came in December 1994, when he was directly selected by Sun editor Kelvin MacKenzie to start on the newspaper's show business feature "Bizarre"
He was regarded as good at self-publicity and became the column's principal writer despite not being a lover of pop music. He said, "I became the Friend of the Stars, a rampant egomaniac, pictured all the time with famous people – Madonna, Stallone, Bowie, Paul McCartney, hundreds of them. It was shameless, as they didn't know me from Adam"
Morgan's book, The Insider, claims that he chose the Mirror over the News of the World. It claims he was a long-time fan of former Conservative Prime Minister Margaret Thatcher, which is odd given that the Mirror is a Labor-leaning publication.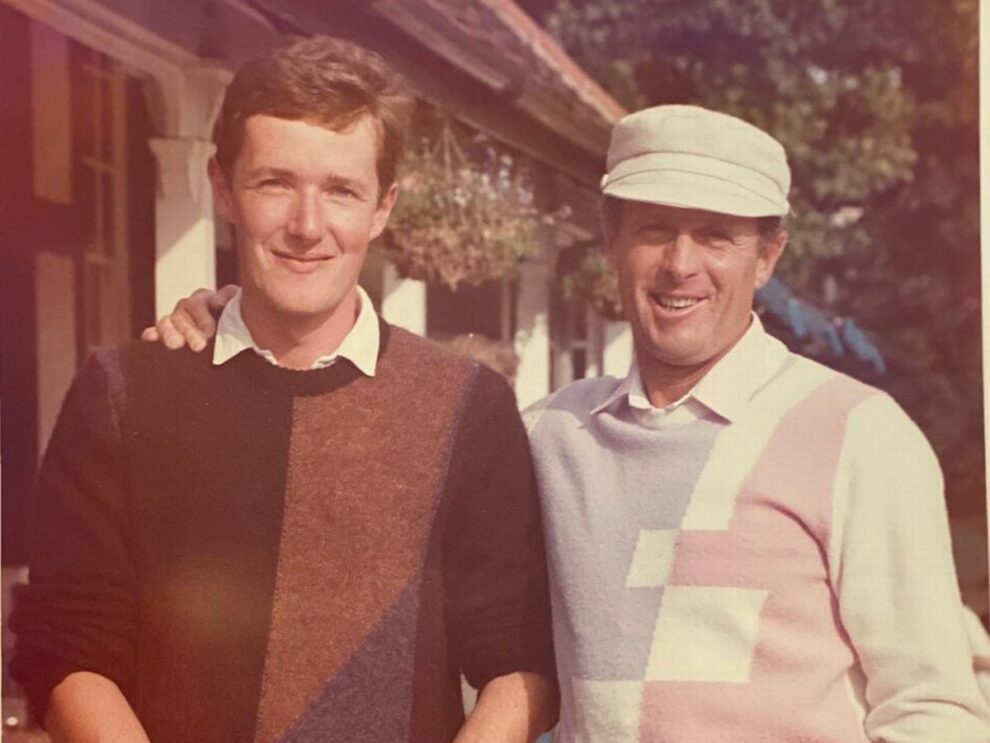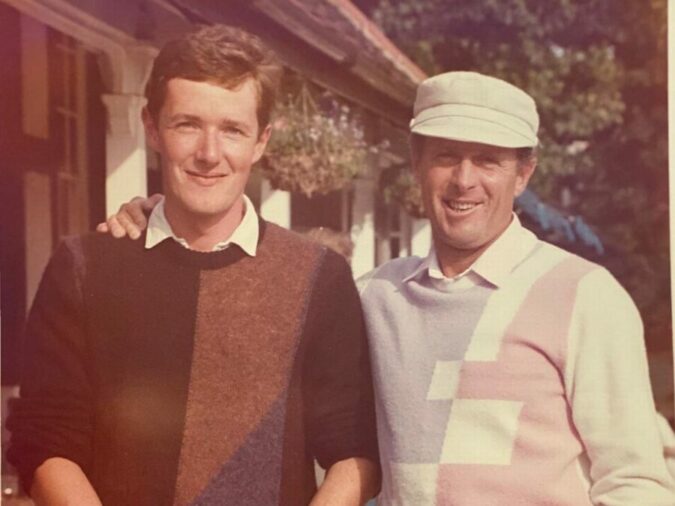 Morgan was the editor of the Daily Mirror from 1995. Morgan's editorship "has made a huge difference: his enormous enthusiasm, determination, and focus is a major plus" noted Roy Greenslade in August 1999.
On 14 May 2004, Morgan was fired as editor of the Daily Mirror "with immediate effect" after refusing to apologize to the then-head of Trinity Mirror for authorizing the release of phoney pictures in the aftermath of the Abu Ghraib torture scandal.
Morgan, on the other hand, refused to concede that the images were fabricated, claiming that the abuse depicted in them was identical to that which was occurring in the British Army in Iraq at the time.
Morgan was the first editor-at-large of the MailOnline website's US division in September 2014, and he produced multiple essays every week.
Morgan's television career
Morgan hosted a three-part BBC television documentary series called The Importance of Being Famous in 2003. Morgan headed a panel of famous persons that decided the recipients of the Pride of Britain Awards from 1999 to 2006, which were shown on ITV.
With Amanda Platell, Morgan co-hosted a Channel 4 current affairs interview show. Because of their differing political views, Morgan and Platell were paired together.
On NBC, Morgan served as a judge with Brandy Norwood and David Hasselhoff on the show America's Got Talent. Because of the terms of his American Idol contract, Simon Cowell picked Morgan as a substitute for himself.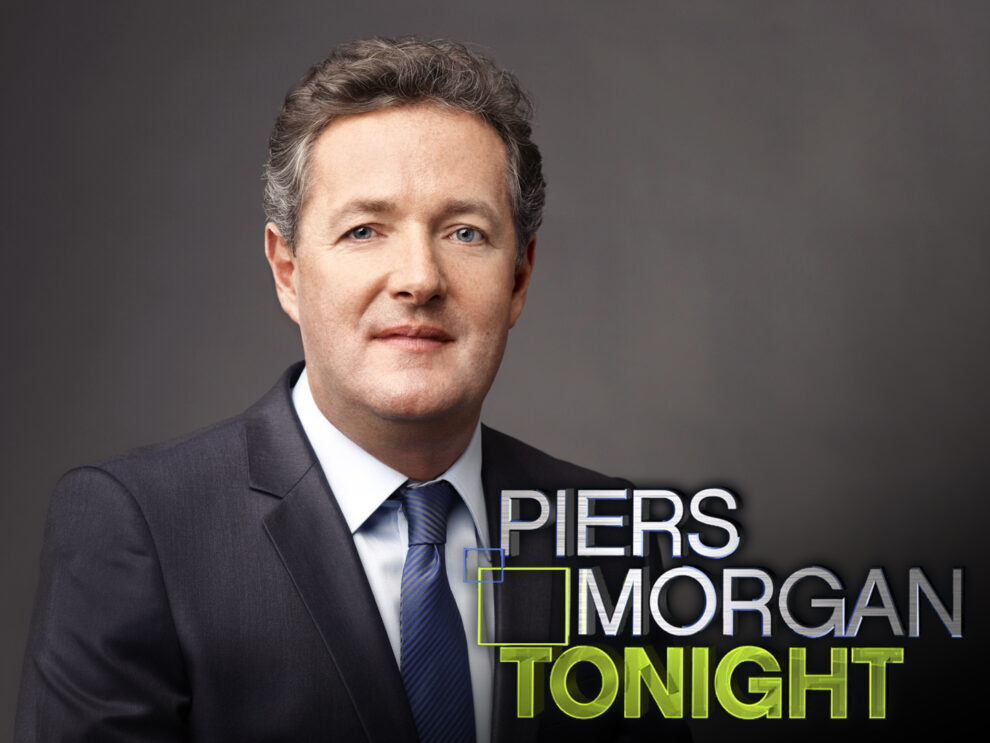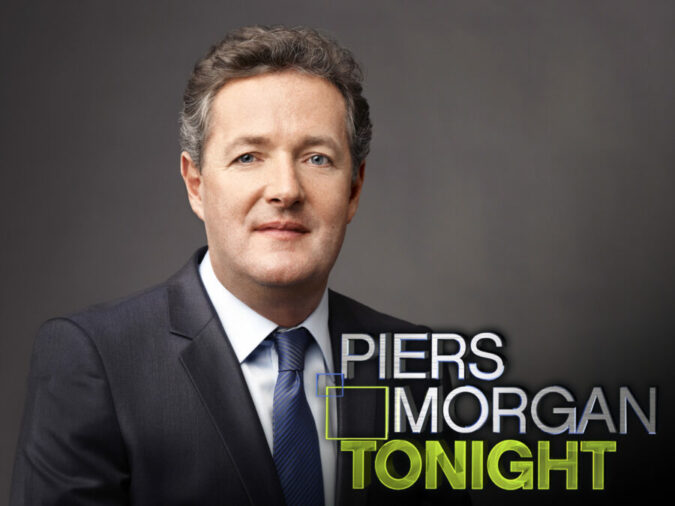 Morgan featured as a judge on the second season of America's Got Talent in 2007, as well as on Britain's Got Talent on ITV.
On BBC One, he also hosted You Can't Fire Me, I'm Famous. In January 2008, he hosted a three-part program about Sandbanks for ITV called Piers Morgan on Sandbanks.
Morgan interviewed female killers for the TV show Killer Women with Piers Morgan from 2016 to 2017. As part of ITV's 2017 Crime & Punishment season, he co-hosted Serial Killer with Piers Morgan. Morgan was the first person who signed up when News UK revealed its new channel talkTV will begin in 2022.
Piers Morgan's Latest Controversies
Morgan departed the show, Good Morning Britain with immediate effect on March 9, 2021, following his criticism of the Oprah with Meghan and Harry interview. Ofcom got almost 57,000 complaints from viewers. It also included one from Meghan, Duchess of Sussex; Morgan was later absolved of wrongdoing by Ofcom.
When the pair stepped down from official royal responsibilities in early 2020, Morgan referred to them as "the two most spoiled brats in history."
After ten days, he said, "Only surprised it took her so long to get Harry to ditch his family, the monarchy, the military, and his country. What a piece of work."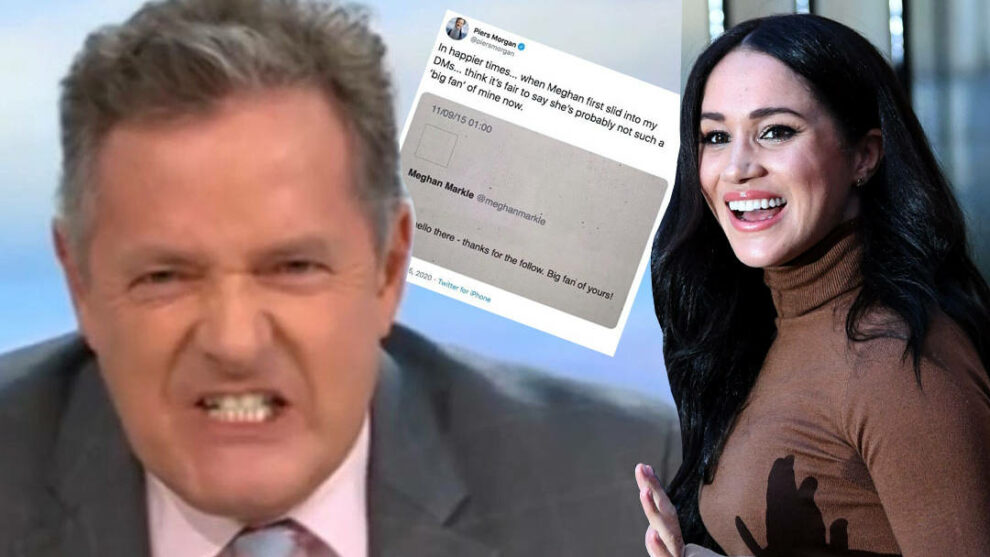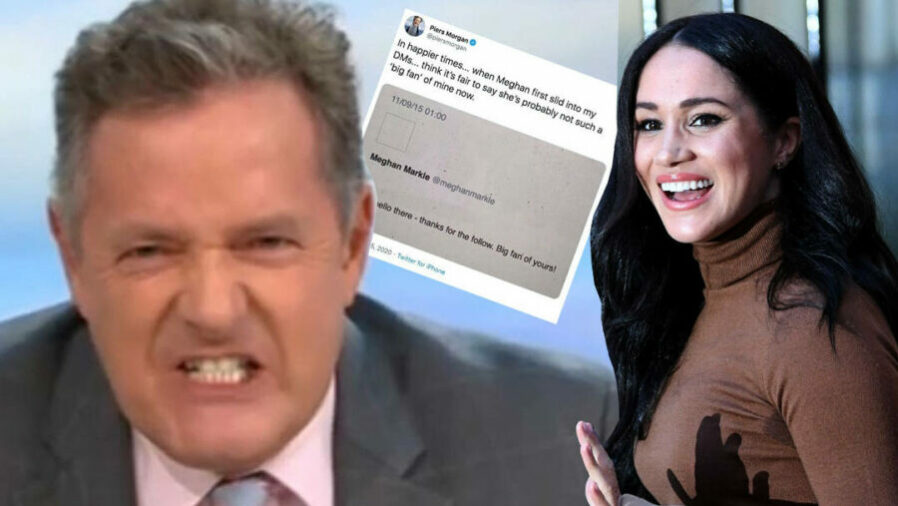 Oprah Winfrey interviewed Meghan and Harry where she discussed her mental health concerns, which included suicidal thoughts, and she and Harry alleged that she received racial insults from their extended relatives.
Morgan expressed doubts about the truthfulness of the Duchess of Sussex's narrative. His co-host, Beresford, slammed Morgan's approach toward the Duchess, stating, "She's entitled to cut you off if she wants to."
"Has she said anything about you after she cut you off? I don't think she has, But yet you continue to trash her," he added.
Morgan wrote a statement through Twitter. He Tweeted, "On Monday, I said I didn't believe Meghan Markle in her Oprah interview. I've had time to reflect on this opinion, and I still don't. Freedom of speech is a hill I'm happy to die on."
Morgan's rebuke of Meghan Markle's admission that she had had suicidal thoughts isn't the first time he's spoken out against mental health concerns. He advised those with mental problems to "man up" in 2017.
This isn't Morgan's only source of controversy. Because of his words, he has landed in a lot of difficult situations.
Morgan said on September 11 that he identified as "a two-spirit penguin" in reaction to a news story about gender neutrality, and that "the world has gone nuts" about gender. This resulted in 950 complaints to Ofcom from viewers. Morgan conceded that he was personally quite pleased with having the most number of complaints received to any British TV show in 2019.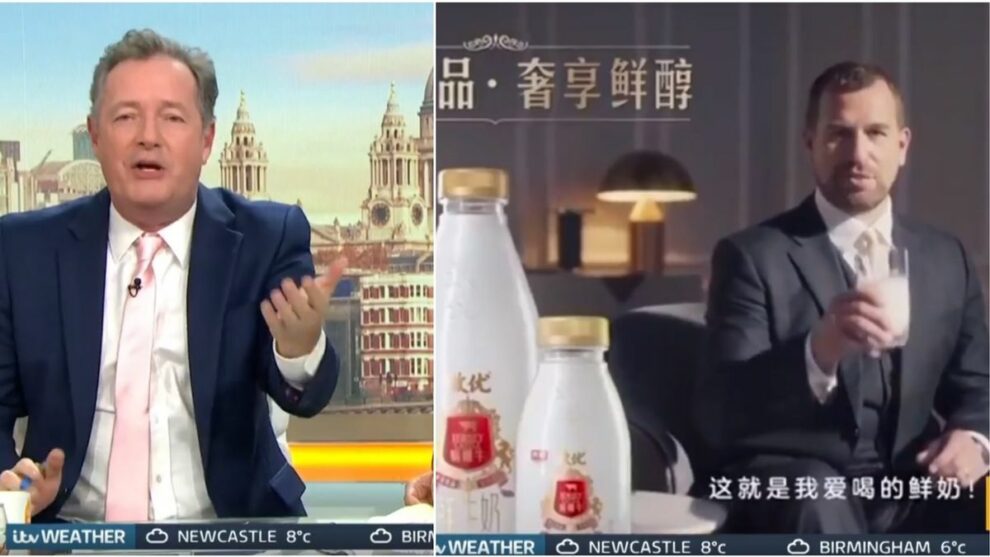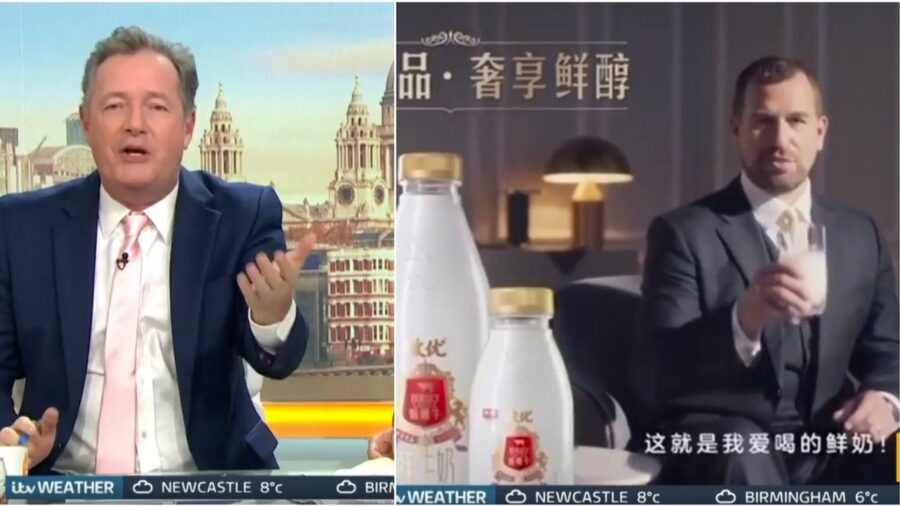 Morgan was publicly chastised for impersonating Chinese individuals on social media. The presenters of Good Morning Britain discussed Queen Elizabeth II's grandson, Peter Phillips, who was featured in a milk advertisement in China.
The host was alluding to Phillips' performance in a Chinese television commercial for milk, in which he appeared to ridicule the Chinese language. He said, "At the next royal event, can you imagine Christmas at Sandringham is like, 'I'm sorry your majesty, but I only drink yang yank yong Ying ming milk'."
"OK then, ching chang chong, OK I got it," he added after the advertisement was replayed.

Subscribe to Email Updates :