A Person to the Person payment network, the GabPay app, allows users to instantly make transactions from nearly any financial institution in the United States to anyone or any business with a cell phone or mail. All transactions on the app are fast and final, with no compensation.
How to Download GabPay App for Android 
Currently, the app is not available on the play store due to its beta testing process, but you can add the app icon on your Home screen using the Chrome application.
Follow these steps to download the app on an android device.
Step 1: Open the "Chrome" app on your android device. 
Step 2: Go to https://gabpay.live/.
Step 3: Tap the menu icon (3 dots in the upper right-hand corner) and click on "Add to Home Screen."
Step 4: You can enter a name for the shortcut.
Step 5: Then Chrome will attach it to your home screen.
Now you are all set to open and use the GabPay app from your home screen.
How to Download GabPay App for iPhone 
Currently, the app is not available on the app store as it is going through beta testing, but you can download the app from Safari.
Follow these steps to download the app on your ios device:
Step 1: Go to the "Safari" app on your ios device.
Step 2: Go to the Gabpay official website – https://gabpay.live/.
Step 3: Click on "download" (if available) or tap on the share icon ( at the center of the footer on the bottom).
Step 4: Then tap on "Add to Homescreen." Here you can set a name for the shortcut. 
Step 5: Then Safari will add the GabPay app to the home screen of your iPhone(ios device)
Now you can operate the GabPay app from your home screen.
How to Download GabPay App for Windows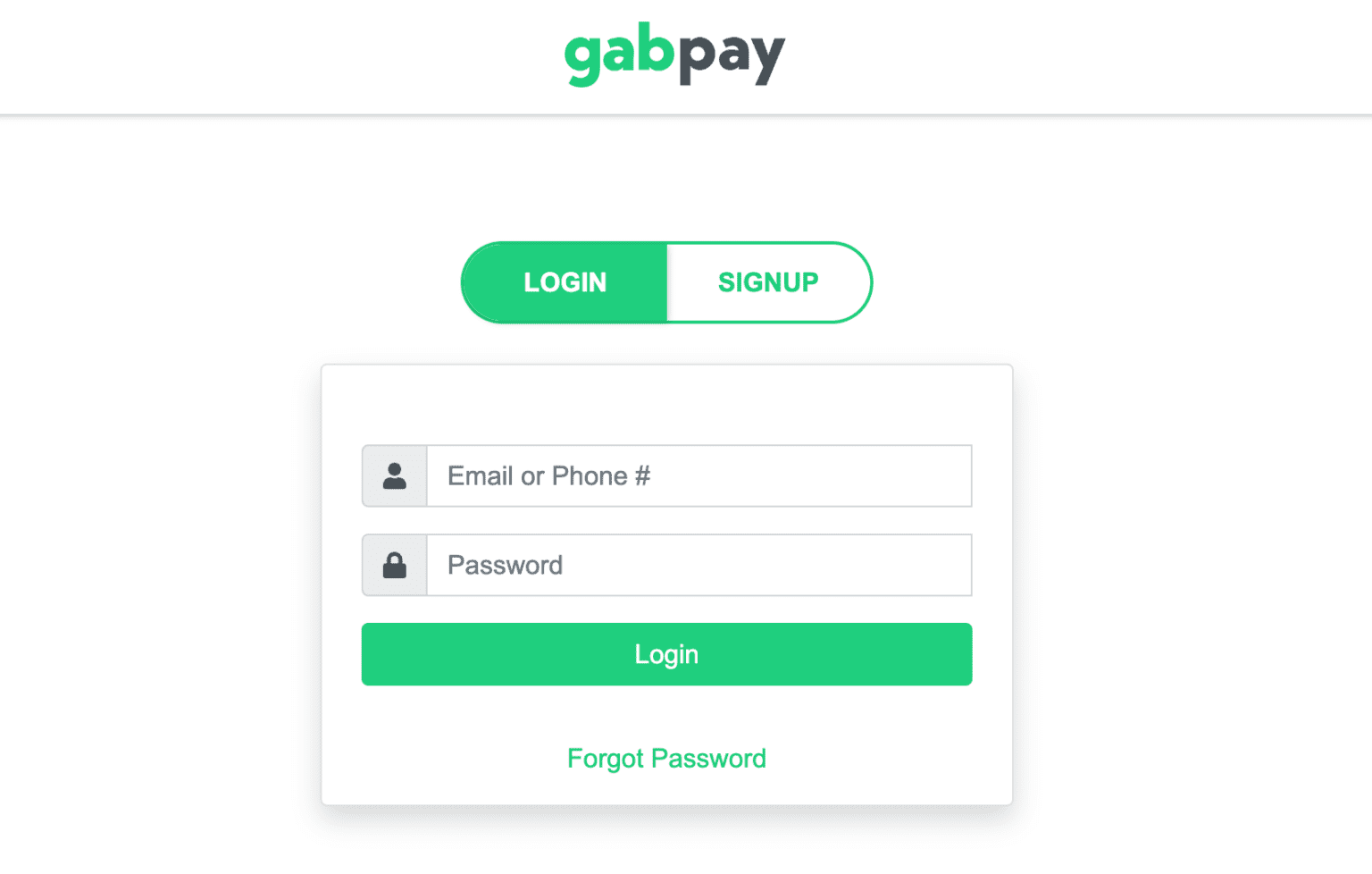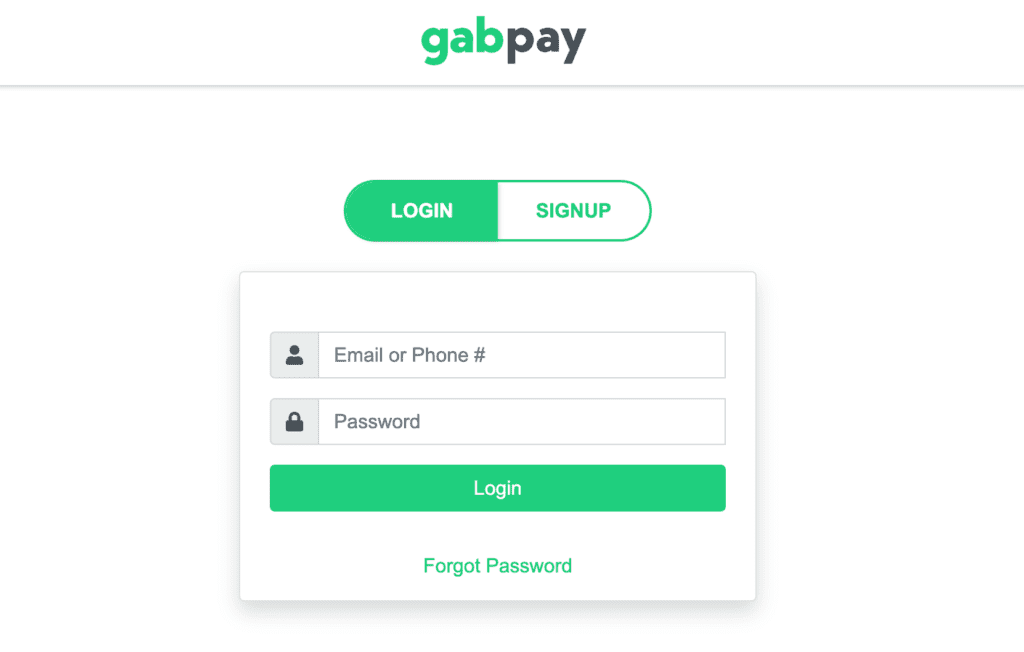 Users can use the app in their system by visiting the official website(https://gabpay.live) from any device anywhere. GabPay is Not available for windows yet. But you can access it on web interface by visiting the official website.
How about downloading the app for people beyond the United States?

Presently the app is only available to users from the U.S, as the initiative started here first. However, the app is expected to expand to over 140 countries in September 2022. 
Will this innovative platform be available in your country? 
Well, it will depend on your country's legal system. Since this is a banking network operation, the controllers in your region will be responsible for controlling and handling it. 
Also, Read | Gab Alternative – Best Gab Alternatives You must Try
What do we get out of the app?
This solution allows you to spend your processing dollars with companies who share your values rather than paramount monopolies who've seized our payment processing sectors. 
We must begin to vote with our dollars to destroy these "woke" processing companies while we continue searching for new payment methods that don't put up to causes we directly disagree with. 
GabPay is available for both individuals and trades. You can use it as a replacement for Venmo, Stripe, Paypal, and many other online payment solutions. 
Cost of Transactions in the GabPay App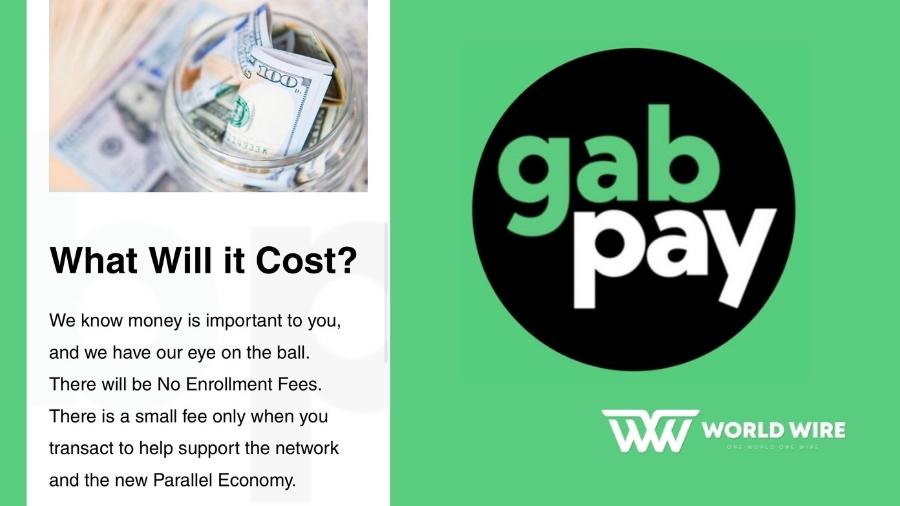 Everyone in this world values money and has well-cared for it. Therefore, there is a small fee of 1.9 percent plus $0.15 on each transaction. One can also contribute to the network and support the developing parallel economy. You may choose to pay the whole amount or let the other party decide to pay.
Also, Read | Gab Stock- How to buy Gab.com Stock
Building infrastructure for a Parallel Digital Economy
According to their founders, when they realize a world problem in Gab like the significant technological censorship and an awakening of the anti-Christian, anti-white, and anti-American economy, they do not complain as our impractical politicians do. They immediately start taking action and start building. 
Over the past few months, they have focused all their engineering efforts on building the infrastructure for the new digital economy. This includes services like Gab Ads, Gab Pay, and Gab Marketplace, all of which are in development and will launch this summer. One can probably guess what these services do, but they promise to provide more information in the coming days.
They have admitted to enhancing their free-to-air platform, Gab Tv, and are developing their physical infrastructure to encompass new data centers powered by servers they possess and control.
Also, Read | How to use GAB? – Step by Step guide with screenshots
Gab promises to free millions from the tyranny and hatred of the American oligarchy and asks you to keep up the faith.
What is GabPay App Agenda?
The CEO and founder of the GabPay app, Andrew Torba, first launched GabPay in August as one of several initiatives formulated to support personal liberty and freedom of expression. While developing a new social platform, the goal is to design a new economy.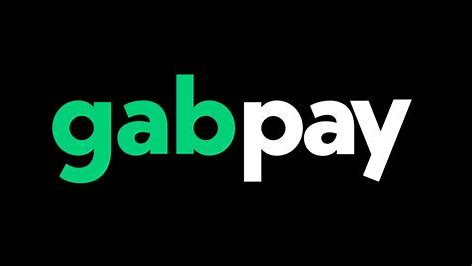 Gab was banned by several banks and payment processors, including PayPal and even Coinbase, like many others, which only led to the development of new infrastructure. One of the subjects that Gab aims to address is economic censorship. Additionally, Gab no longer accepts debit and credit cards from Mastercard and Visa.
As pledged in August, Gab made the service available before the year ends.
Currently, Gab is describing the functioning of GabPay Dedicated Merchant Accounts and the selected spectators for this service.

Subscribe to Email Updates :