As a result of a lawsuit that New York Attorney General Letitia James filed the previous year, in which she claimed that former President Donald Trump and top executives at his family business, The Trump Organization, teamed up to fabricate financial statements that they gave to banks and insurers to close deals and obtain loans, thereby increasing Trump's net worth by billions of dollars.
The front-runner in the Republican primary for president in 2024, Trump, has denied any wrongdoing and said the trial was politically motivated.
Senior Trump Organization executives Eric and Donald Trump Jr. have testified in the case and are also accused of helping the former president.
Kirschner, an MSNBC legal analyst and ardent critic of former President Donald Trump, was questioned over Eric Trump's testimony during an MSNBC interview on The Saturday Show with Jonathan Capehart.
According to former federal prosecutor Glenn Kirschner's statement, Eric Trump may face perjury charges following his testimony in his father's $250 million civil fraud trial.
This is in response to Eric Trump's repeated assertion during his Friday testimony that he depended on third parties to guarantee the accuracy of the financial accounts.
However, records produced by the attorney general's legal team throughout the trial also revealed that he was required to approve the estimates of values placed on certain of The Trump Organization's assets.
In the course of the testimony, Eric Trump denied any involvement with his father's financial records in the case.
Kirschner stated, "It is so flawed. If he is not careful, he may walk himself right into a perjury charge because if you lie under oath in a criminal trial or in a civil case, you could open yourself up to a perjury charge."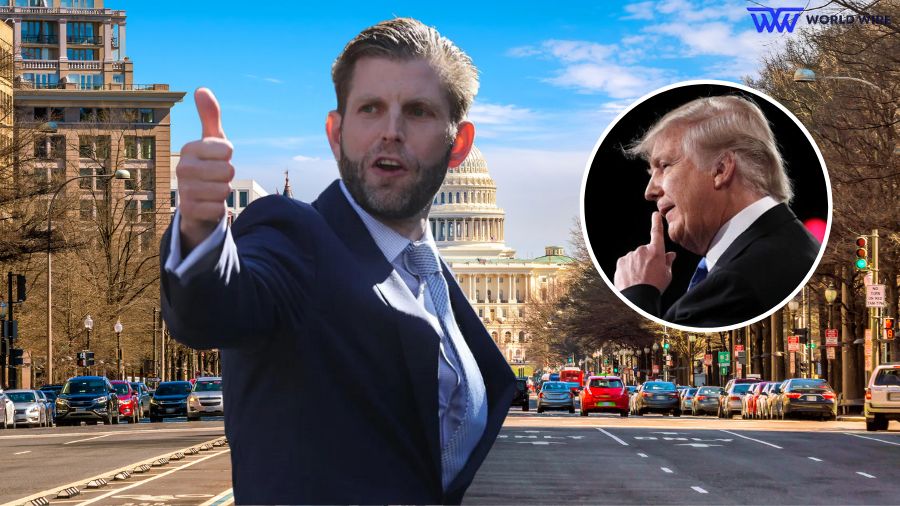 Perjury charges may be brought against an individual according to New York state law for making a sworn false or written statement, including a false testimony.
If found guilty, the accused may serve time, fines, or a lengthy probation period. This offence may be classified as a class A misdemeanour or a class D or E felony.
Kirschner also pointed out that although the testimony of Donald Trump Jr. and Eric Trump "seems silly," he thinks the former president's sons are trying to prevent Judge Arthur Engoron from preventing them from conducting business in the state of New York.
Kirschner said, "I don't think Judge Engoron is quite so gullible that he's going to believe anything Don Jr. and Eric have been saying." Kirschner is skeptical that the potential approach will have any effect on the judge.
Renato Mariotti, a former federal prosecutor, was asked about Eric Trump's testimony and what it meant for the former president in the case during his appearance on MSNBC on Friday.
He stated, "I think they basically know they are headed towards defeat. I really think the defeat was shown when Eric Trump pleaded the fifth 500 times in his deposition, and at that point, it could be held against him. From then on, it's really about a slow march towards defeat for Trump in this particular lawsuit."
Signup For Our Newsletter