Facebook deleted a campaign video of Eric Greitens on Monday. The footage showed him with a shotgun declaring that he was hunting RINOs (Republicans In Name Only). The ad also reviews a mini military unit in the house to demonstrate the proposed hunting.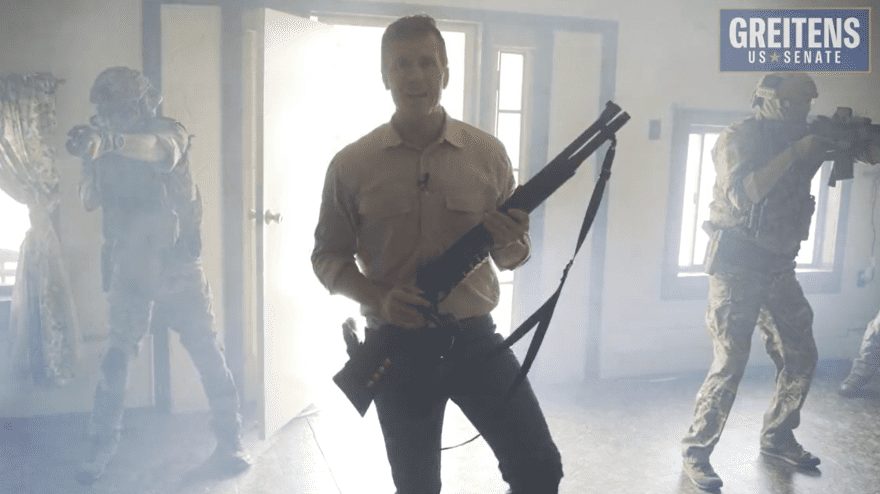 Facebook deleted a campaign video of Eric Greitens
In a statement, Meta revealed why Facebook deleted a campaign video of Eric Greitens. said it removed the video for violating its prohibiting violence and incitement policies. On the other hand, Twitter said Greiten's post violated its law about abusive behavior but left the ad in the public interest as people deserve to view it, and it should be accessible.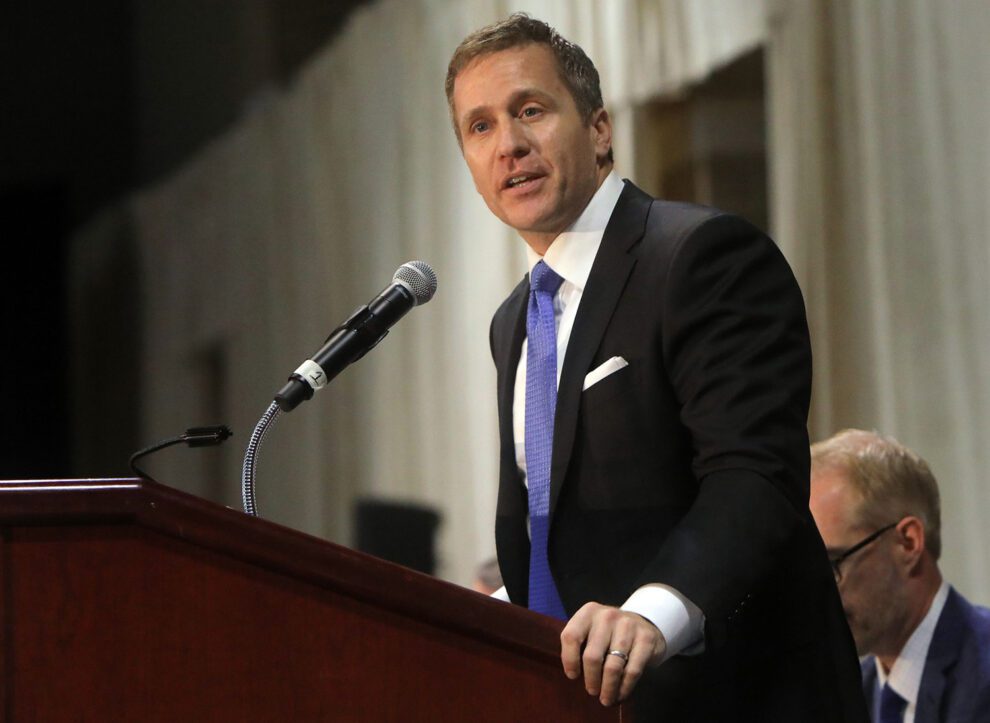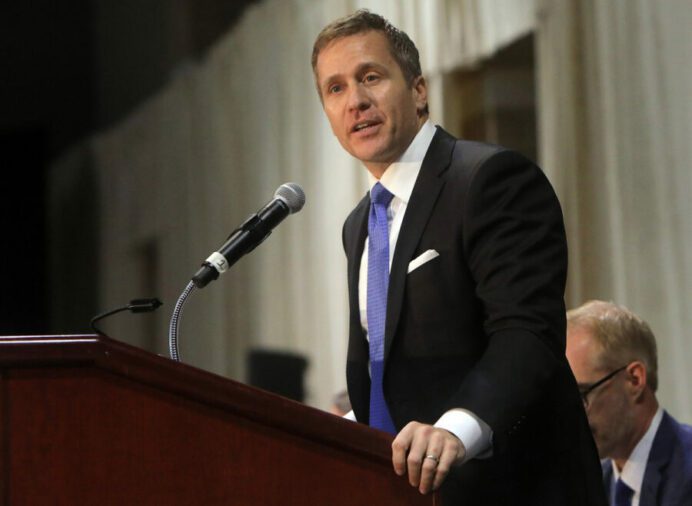 The video came after the revival of violence following deadly mass shootings and threats to government officials. Two weeks earlier, a man possessing a gun and knife intended to kill  Supreme Court Justice Brett Kavanaugh was arrested outside his house .later in that week, a gunman killed a retired country judge in Wisconsin. The man is also believed to have a list that mentioned the names of Michigan Governor Whitmer, Republican Senate leader Mitch McConnell, and Wisconsin governor Tony Evers.
"The RINO feeds on corruption and is marked by the stripes of cowardice" -Greitens says in deleted video
In the ad, Greiten whispers, "The RINO feeds on corruption and is marked by the stripes of cowardice," and used the term popularised by former president Donald trump to establish republicans.
Missouri was previously a swing state and has mainly become a republican in recent years. But the senate race is not gaining national concern as few in the GOP are worried about Greitens winning the primary. If he wins, he will pose a threat to Democrats in November. As the Senate is uniformly divided, the GOP cannot quickly lose seats.
Also Read: Senate negotiators made final agreement on bipartisan gun safety bill
Eric Greitens' deleted campaign video receives backlash
The provoking footage of Eric on social media was condemned by the other candidates in the senate race. Republican state Sen. Dave Schatz commented it was "completely irresponsible," adding, "That's why I am running. It is time to preserve sanity and reject this nonsense. Missouri deserves better."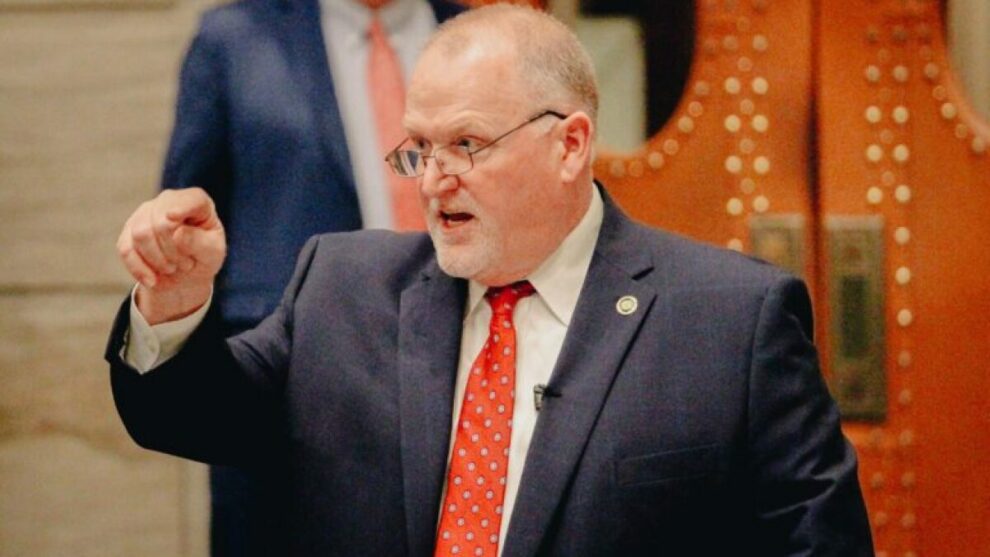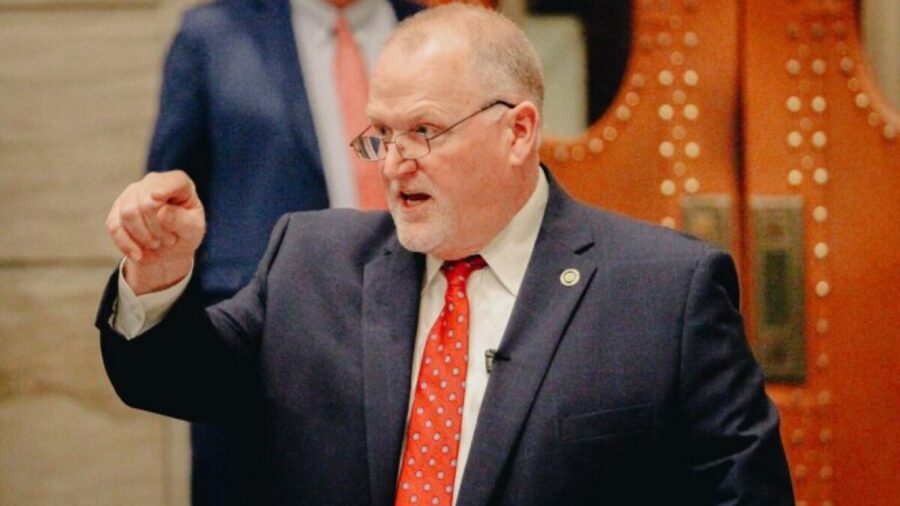 Another democratic senate candidate Lucas Kunce tweeted, terrorists, child abusers, and criminals like Greitens should not be able to get weapons ." The Missouri Fraternal Order of Police criticized Greitens's video saying that he does not possess the sound judgment required to represent the state and has learned nothing from the legal problems following his resignation as governor.
About Eric Greitens
Born on April 10, 1974, in St.Louis, Missouri, Eric graduated from Duke University in 1996. He obtained his doctorate from the Lady Margaret Hall, Oxford as a Rhodes scholar in 2000. He achieved the rank of lieutenant commander and commanded a unit aiming Al-Qaeda during his duty as a U.S. navy seal officer. He was awarded a Purple Heart and Bronze Star. Later he constituted a non-profit organization called "The Mission Continues" for veterans. In 2013, Time included him in the list of the 100 most influential people in the world .he was a democrat in his early life and declared himself republican in 2015. as a republican, Eric ran for governor of Missouri in 2016. He dominated three opponents in the Republican primary and then defeated Democratic Missouri Attorney General Chris Koster in the general election. He became Missouri's first Jewish governor.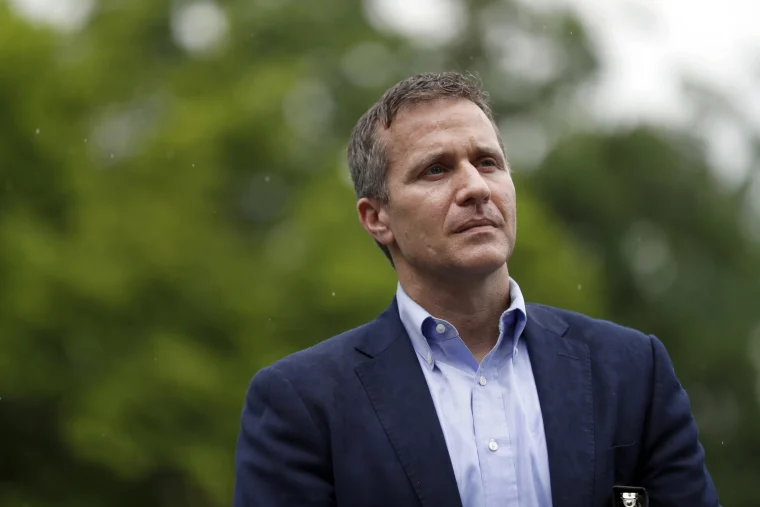 Greitens was the 56th governor of Missouri from January 2017 until his resignation in June 2018. He is a highly ambitious republican candidate who seeks to fill the seat being vacated by retiring GOP Sen . Roy Blunt in the upcoming primary elections. The ad appeared to improve his contest in the polls and cleared his image as a domestic abuser alleged by his ex-wife Sheen Greitens in march in their child custody case .although the former governor denied the allegations, he was criticized in the campaign. He resigned as governor in 2018 following criminal investigations and after being accused of an extramarital affair with his hairdresser and threatening her to prevent her from talking about it. The sexual harassment allegations faced by Greitens were heavily featured in the social media reaction to the video.