In this Missouri travel safety guide, we have covered everything that you may need to know, such as how safe is Missouri, the safest places, places to avoid, and more.
So, without any further ado, let's get started –
How safe is Missouri for travel – Missouri Travel Safety Guide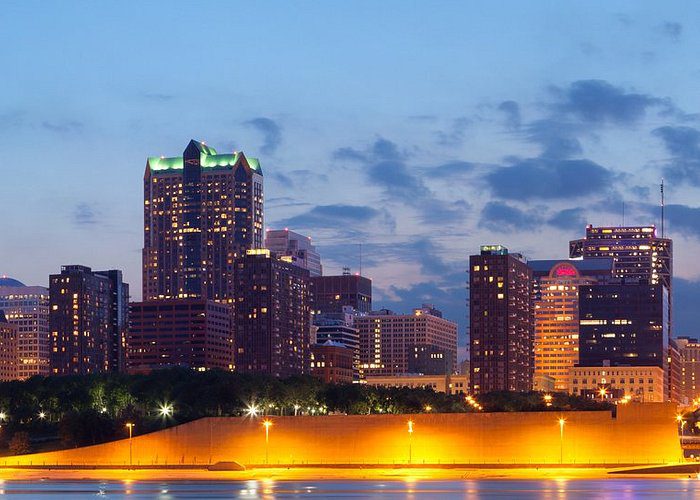 Missouri is a state in the Midwestern region of the United States. It is home to the lovely Ozark Mountains, culturally rich capitals, and deep threads of United States history. The state was named after the Missouri River, taking its name from the Missouria, a Native American tribe.
Missouri is known for barbecue, a strong agriculture industry, and iconic landmarks like the Gateway Arch. The state has beautiful parks, perfect for camping, hiking, and picnicking.
Besides that, the state is draped by majestic caves, mountains, lakes, and the beautiful Mississippi rivers and is often known as the 'Show Me State. It has a lot to offer visitors in the form of natural beauty, outdoor adventure activities, and ancient cities with fascinating museums.  
Being one of the most loved holiday destinations, Missouri is no less than a paradise on earth.
Also Read – How safe is Mississippi for travel
Warnings & Dangers in Missouri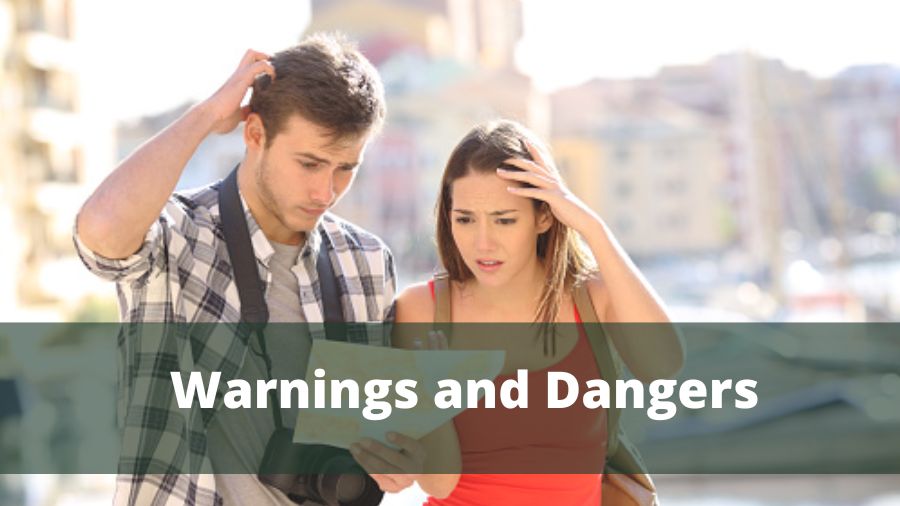 Overall Risk – Medium
Missouri is moderately risky in totality. There is some danger in the big cities while rural areas are safe. St. Louis, Kansas City, and Springfield are a few places that contain some risk but not that much.
Transport & Taxis Risk – Low
There are very low reported crimes involving taxis and transportation in Missouri. Several cities have good public transportation and are secure. However, rural areas may have poor public transit, and in that situation, you can use rideshare apps to book your ride.
Pickpockets Risk – Low
The state has low pickpocket chances. The risk is more in tourist places in cities like St. Louis and Kansas City. However, it doesn't occur that often, as most thieves steal the things that are left unprotected.
Natural Disasters Risk – Medium 
Missouri has a medium natural disaster risk as there are a lot of tornadoes in spring and summer. The state also experiences massive ice storms that create flooding at times. These catastrophes can be predicted, and the government issues warnings for the same. Therefore, keep a close eye on weather reports.
Mugging Risk – Medium
The state has a medium mugging risk in certain areas of big cities. However, rural and tourist areas are usually safe from a mugging or robbery-related crime.
Terrorism Risk – Low
There have been very few cases of terrorism in Missouri; therefore, it has a low risk of terrorism. However, there is a concern that radical militant groups could commit terrorist acts. Also, there has been a lot of rioting and looting in recent years during racial protests.
Scams Risk – Low
Overall the state has low chance of scams. Most scams are aimed at residents and older people, involving identity theft, whereas scams against tourists are uncommon. Therefore, it would be best to stay careful while sharing your details in the online booking or other things.
Women Travelers Risk – Low
Like any other state, there are places that women should avoid, but overall, Missouri has a low risk for women.
Tap Water Risk – Low
Missouri has a very low tap water risk. There could be little contamination when there is flooding. But for the most part, water systems are safe throughout the state.
These warnings and risks in the state will allow you to learn how Missouri is regarding several factors.
Also Read – How safe is Minnesota for travel
Safest tourist Places to visit in Missouri
When deciding to travel to any place, the first thing that strikes one's mind as a tourist is which would be a safe place to stay and visit.
So, here is a list of the top safest places to visit in Missouri that you must explore on your vacation –
Battlefield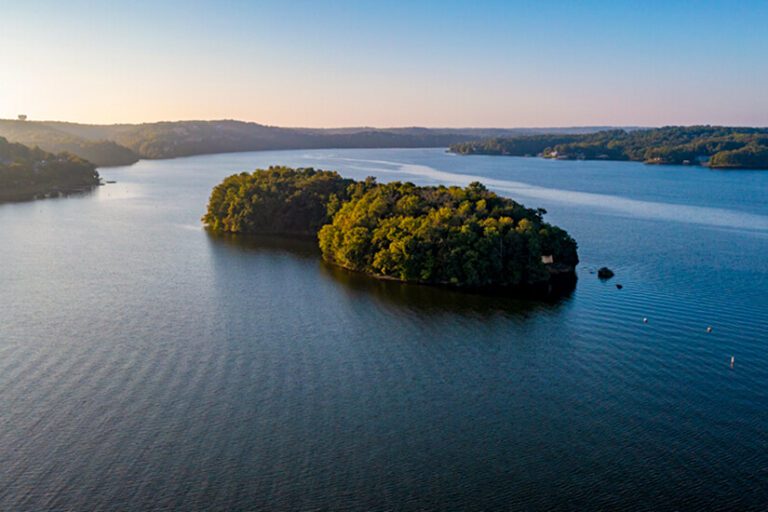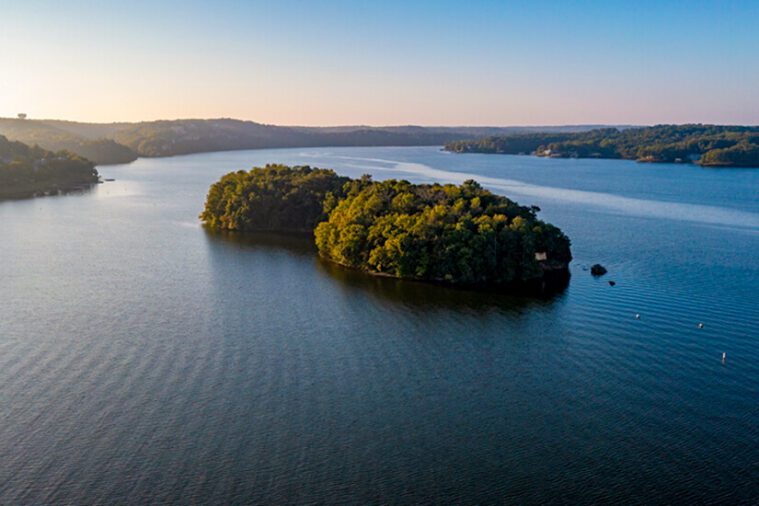 Located at the foot of the Ozark Mountains, Battlefield has the lowest violent crime rate per capita at 16.1, making it the safest place in the state. Branson is an incredible place for outdoor attractions. Its thriving live music scene and the Wilson Creek National Battlefield in the town preserve a dynamic moment in Civil War history.
Lake of the Ozarks, and its welcoming waters, is a perfect vacation destination with resorts, campgrounds, and thousands of miles of shoreline. The other famous tourist hotspot of the town is the Missouri Institute of Natural Science, Wilson's Creek Greenway, Wonders of National Wildlife Museums and Aquarium, etc.
Ballwin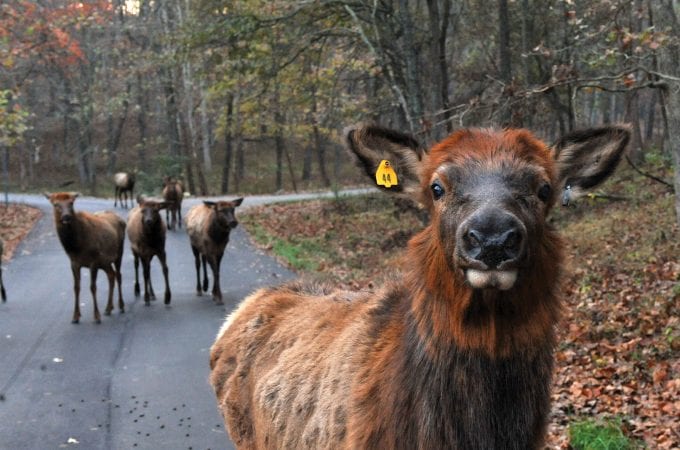 The town of Ballwin is a part of St.Louis and has a violent crime rate of 29.8 per capita, making it the second spot on our list of safest places. Ballwin offers many parks, restaurants, and shops for visitors to enjoy.
It offers some of the most impressive sights and activities in Missouri. The town has The Missouri Botanical Garden, one of the Country's first-ever both gardens dating back to 1859, and the largest science center in the U.S., the St. Louis Science Center.
The other famous tourist spots are the National Museum of Transportation, Lone Elk Park, World Bird Sanctuary, Manchester United Methodist Church, etc.
Glendale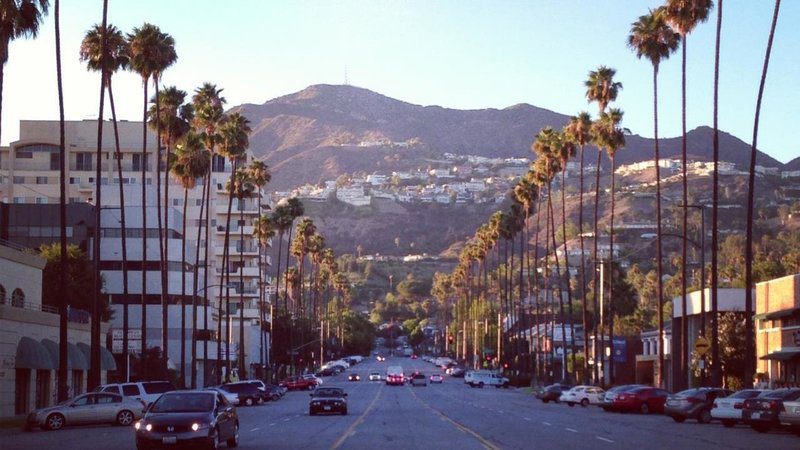 With a violent crime rate of 51.0 per capita, the city of Glendale is quite safe for people. 
The town has famous tourist spots like the Magic House, St. Louis Children's Museum, Powder Valley Conservation Nature Center, Ulysses S. Grant National Historic Site, Saint Louis Zoo, etc. 
Town and Country
Town and Country is a luxurious place that gives its visitors various dining options. The violent crime rate per capita is 79.0, making it a very safe place to stay.
The town has famous restaurants, amusements and parks, and beautiful sights for visitors. The town also has top sights like the National Museum of Transportation, Longview Farm Park, Queeny Park, Castlewood State Park, etc.
Cottleville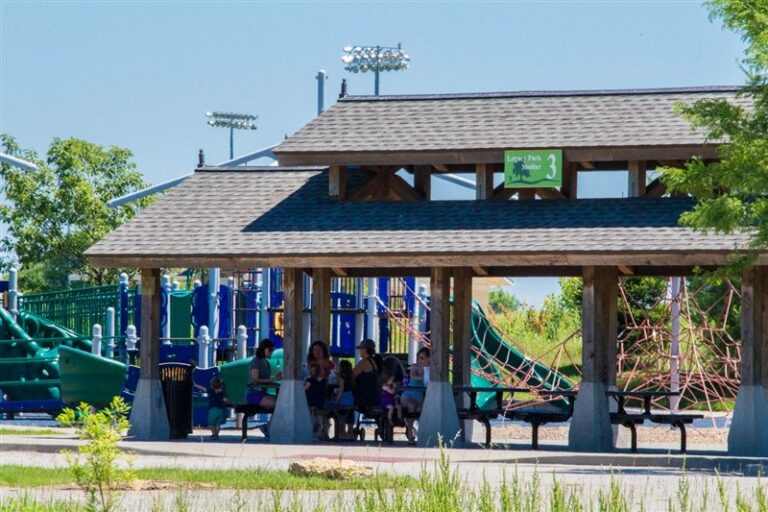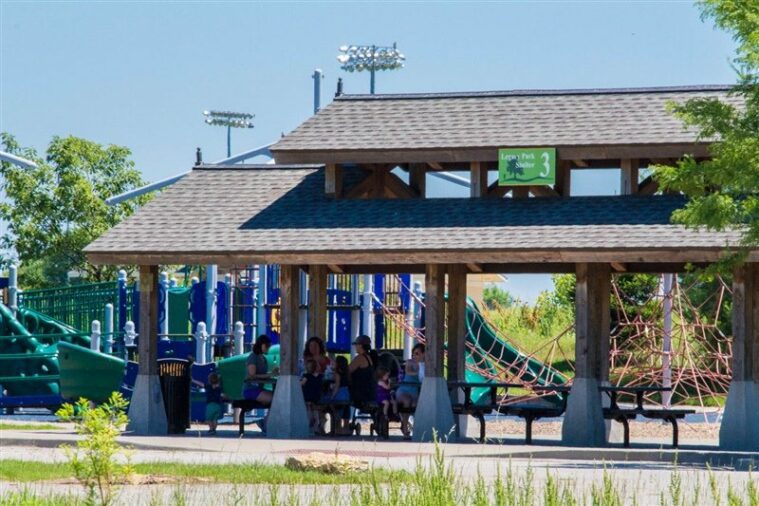 Cottleville is another safe place in Missouri with a very low crime rate. This town may not be as famous as other cities in Missouri, but it has some beautiful tourist destinations worth visiting.
The city has some unique things to do and places you can explore at this remote destination. The tourist hotspots are Legacy Park, Urban Air Trampoline, and Adventure Park, August A. Busch. Memorial Conservation, Rabbit Run Park, Kinetic Park, etc.
Also Read – How safe is Massachusetts for travel
Places to avoid in Missouri

 
Indeed being in a safe place is necessary, but it is also essential to avoid the dangerous area to prevent yourself from becoming a victim of a crime while traveling.
So, here is a list of the top dangerous place you must avoid in Missouri –
Springfield 
The famous destination for the younger generation, the Queen City of the Ozarks, is known for its high crime rates, the highest in Missouri and one of the worst across the United States.
The overall crime rate in Springfield in 2021 was 144.56 crimes per 1,000 people. Statistics show that you have a 1 in 8 chance of falling victim to a crime.
St.Louis
St. Louis is home to the iconic gateway arch and is one of the most popular cities in Missouri. Sadly, it is also the second most dangerous place in Missouri. You had a nearly 1-in-50 chance of becoming the victim of a violent crime if you were in St. Louis.
There were 6,017 violent crimes in 2021, of which 263 were murders. St. Louis has one of the highest levels of violent crime rate in the nation, and there are areas in this city that should be avoided at all costs.
Joplin
In southwest Missouri is the town of Joplin, having a high crime rate of 137.33 per 1,000 residents placing the city at 3rd on our list. Major property crimes include burglary, arson, robbery, and vehicle theft. Among the crimes, assault and murder cases were at some of their highest numbers in recent data. There were 210 recorded cases of aggravated assault in 2021.
Kenneth 
Located in the bootheel of Missouri, the town of Kenneth has a festive family-friendly feel, but crime is a constant concern in the community.
The total numbers are comparably low, so it is placed in the 4th spot on our list. But given the small population, Kennett has a high crime rate. In 2021, this small town had 125.14 crimes per 1,000 residents.
Kansas City
With its jazz history, diverse art scene, and prominent barbecue sauce, Kansas City is known for its taste. But in 2021, it was also one of the most active places for crime in the state.
Kansas City had the second-highest murder rate in the state. The crime rate in this small town has always been high historically, but property crime has been notably rising. 
These are the top dangerous places in the state where traveling might put you at high risk.
Safety tips for traveling in Missouri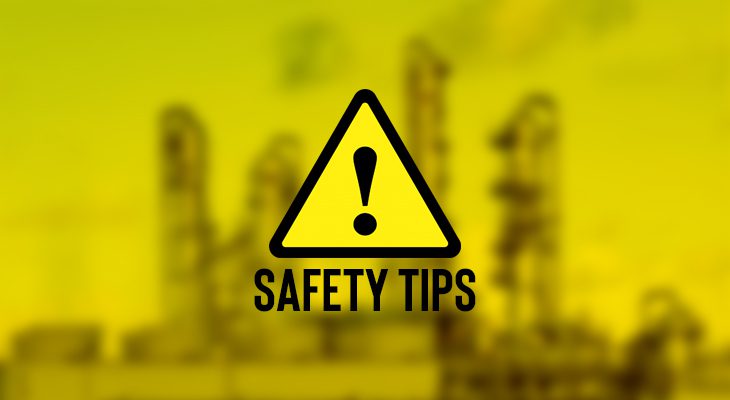 No matter how safe is Missouri, it is always recommended to follow some safety measures to protect yourself from being a victim.
Here, we have prepared a list of a few safety tips you can consider while traveling to Missouri –
Don't act like a tourist 

– It is wise to act like you know where you are and where you are going, even if you don't. It is OK to ask for directions, but avoid looking lost or confused. You might become an easy target for criminals if you are unknown to the state.

Check the weather

 – It is recommended to check the weather updates regularly and pay attention to government warnings. Be prepared for storms and tornadoes.

Avoid bad areas – 

There are places that you must avoid. Don't go to East St. Louis or the north of St. Louis. These two areas are dangerous at any time of day, and there is no reason to go there. You can ask your hotel staff what the risky areas are around you.

Lock your car

 – It is always a brilliant idea to lock your cars as this won't give a chance to any criminals they are looking for. Also, in places like St. Louis, be careful about leaving things even in a locked car, as car break-ins are relatively common here, though they are rare in the rest of the state.

Don't act flashy

 – You can avoid wearing expensive jewelry while traveling. It would also help if you keep your electronics under wraps and don't show your cash to anyone.

Don't act too friendly

 – You can avoid being too friendly with strangers as it can make you careless and give criminals an advantage.

Avoid wandering at night

 – You should not go out alone at night, and in considerable areas, you should not go out at night, even in a group. Also, avoid unfamiliar places at night.

Listen to your inner voice – 

If you are not feeling comfortable in your surrounding situation, your instincts are probably right. If something, or someone, does not feel safe, it would be best to get out of that situation as fast as you can. There can be real dangers, and your intuitions might be correct.
Also Read – How safe is Maine for travel
How safe is Missouri to travel alone?
The state is safe to travel alone. Most of the crime is in the big cities and specific areas of those big cities. You need to be attentive, but for the most part, Missouri is safe for travel. Most of the places, such as state parks, are secure, with minor crimes reported. You can safely explore natural areas.
How safe is Missouri for solo female travelers?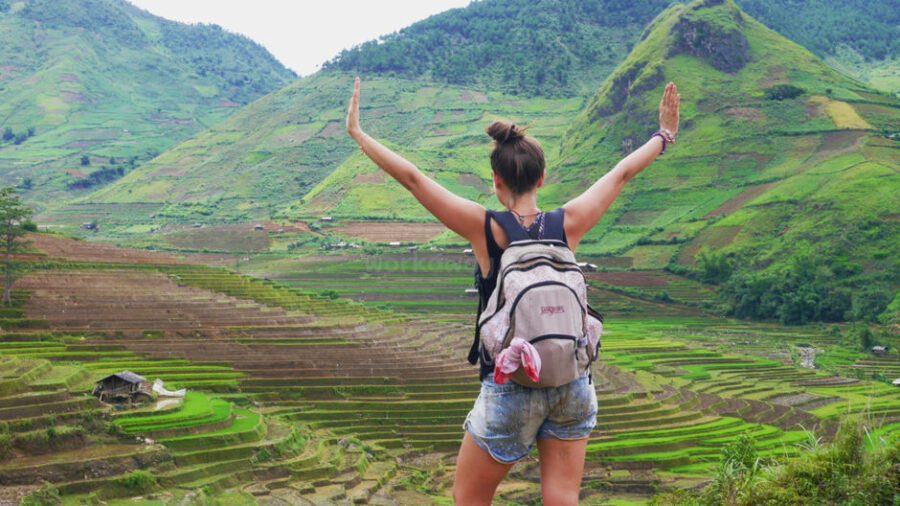 Missouri is quite safe for solo female travelers. It has some dangerous areas, but generally, the state has no more danger for women than men. It is safe for women to travel alone.
How safe is Missouri for travel?
On the whole, Missouri stands 38th in property crime and 44th in violent crime, which is not very impressive. However, many of the state's cities score very high on the Safety Index, which combines FBI crime statistics and law enforcement employment numbers to measure the safety of a given place.
There are places like St. Louis and Kansas City that are not safe at all. Some places should not be visited even during the day. At the same time, there are also a lot of places in both cities that are very safe.
Most of the crimes are concentrated in big cities. With necessary precautions and following safety measures, you can be quite safe. Overall, except for a few dangerous places, the state is entirely safe to travel to.
Signup For Our Newsletter