This FirstEnergy Stadium parking guide has covered all the essential information, including FirstEnergy Stadium official, unofficial parking lot, tailgating regulations, FAQ, and more.
So, let's get started –
FirstEnergy Stadium Parking Guide – Deals, Maps, Tips, and more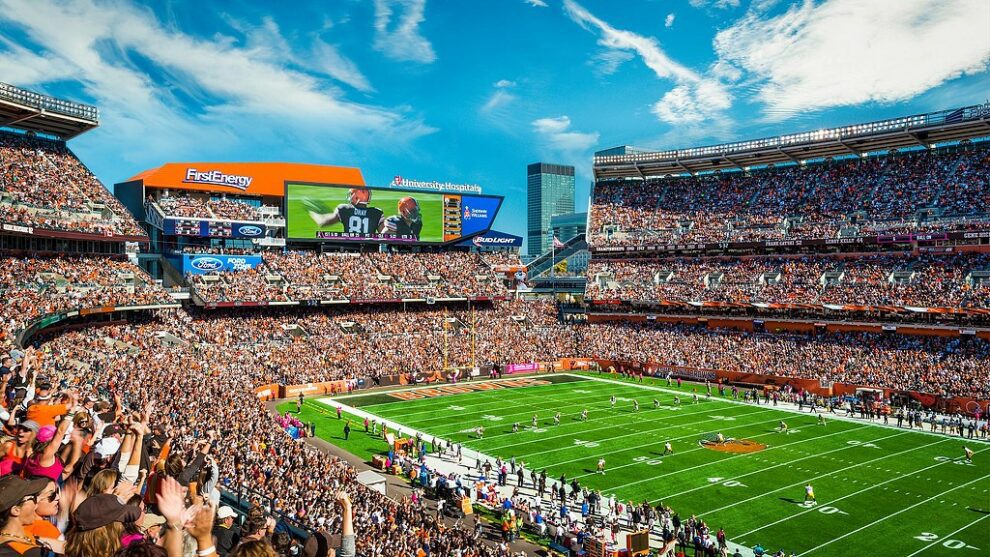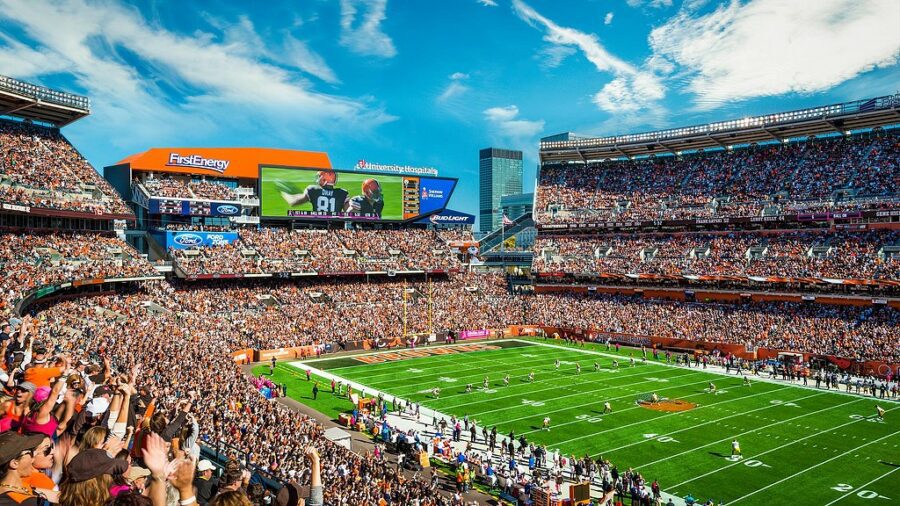 FirstEnergy is a versatile stadium in Cleveland, Ohio, United States. The stadium mainly serves as the home of the Cleveland Browns of the National Football League (NFL), and many events, concerts, and sports tournaments such as soccer are organized here.
The stadium is situated on 31 acres of property between Lake Erie and the Cleveland Memorial Shoreway in downtown Cleveland's North Coast Harbor area. It is near the Rock and Rock Hall of Fame.
The stadium was earlier known as Clevland Browns stadium. It was first opened in 1999 and went through two renovations, one in the year 2014 and another one in the year 2015. FirstEnergy stadium had a seating capacity of 73,200, but it was reduced to 67,431 after renovation.
Official FirstEnergy Stadium Parking Option and Pricing
There are six parking lots around the stadium that offers parking space for FirstEnergy Stadium events, but it provides parking lots to those who hold the pass for entry into the stadium.
You can purchase passes at these lot before the season. Those with season passes can choose any of the following types mentioned below.
Orange Lot

Red Lot

Black Lot

Tan Lot

Purple Lot

Yellow Lot

Silver Lot
FirstEnergy Stadium

Garage Parking options and Pricing
As mentioned above, FirstEnergy Stadium offers parking lots only to pass holders. You can face trouble while looking for the parking lot on a game day, but you no need to be concerned.
There are enough garage parking spaces near the stadium at an affordable rate and where you can easily park without any need for passes. The list of Garage Parking lots is as follows:
Lot name: Huntington Garage
Address: 999 Chester Ave

Price: $10

Walking distance: 18 minutes
Lot name: Garage 8401
Address: 801 Rockwell Ave.

Price: $20

Walking distance: 14 minutes
Lot name: Garage 8199
Address: 1717 E 9th St.

Price: $20

Walking distance: 15 minutes
Lot name: AECOM garage
Address: 1301 E 6th St.

Price: $30

Walking distance: 13 minutes
Tailgating at
FirstEnergy Stadium 
Yes, tailgating is allowed in many car parking lots. Lakefront Municipal Lot at 1500 S Marginal Rd is the most famous lot for tailgating.
However, tailgating is not free of cost – on regular days, it will cost you $4, but on the Cleveland Browns game day or another event day, it will cost you $25.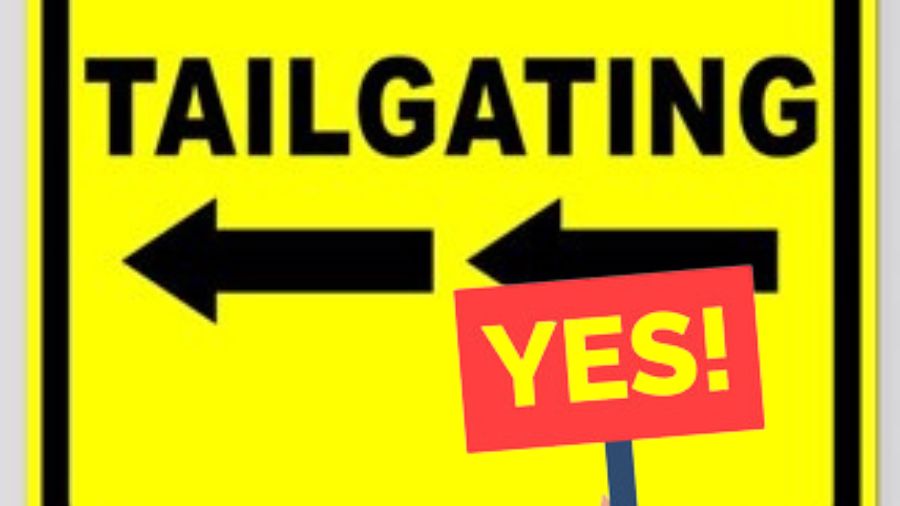 Besides tailgating in the Munit lot, you can enjoy at nearby bars and have pre-game fun in adjacent lots. Dive Bar, Winking Lizard Galleria, Bar 32, Johnny's Little Bar, and Gillespie's Map Room are some best places where you can enjoy.
Also read: Ford Field Parking Guide – Tips, Maps, Deals, and More
FirstEnergy Stadium Disabled Parking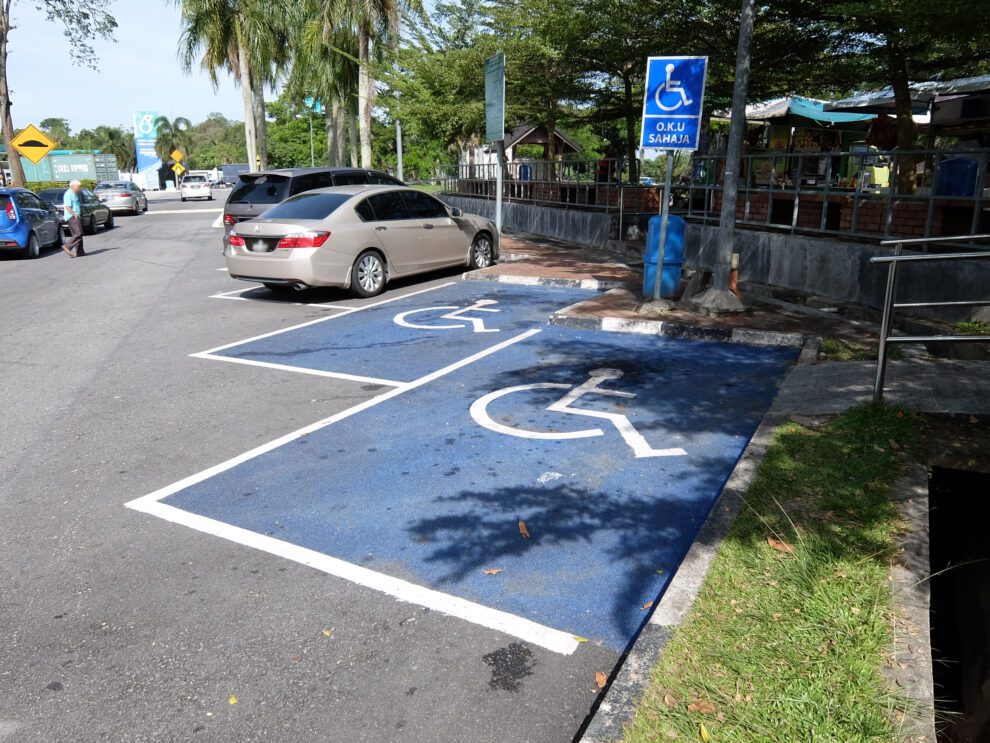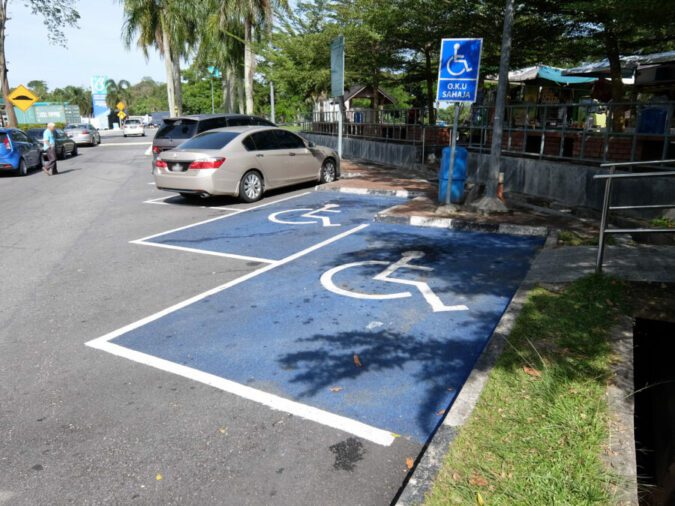 Gateway East Garage and Collection Auto Group Centre Garage is the parking lot where the disabled can park. It is not too far from the stadium.
It is available on a first-come, first-served basis. If you want to park your vehicles, you must have all the certificates; otherwise, you won't be allowed to park your vehicles. Therefore, make sure to bring all the required credentials with you if you don't want to face any trouble.
Public Transit to the FirstEnergy Stadium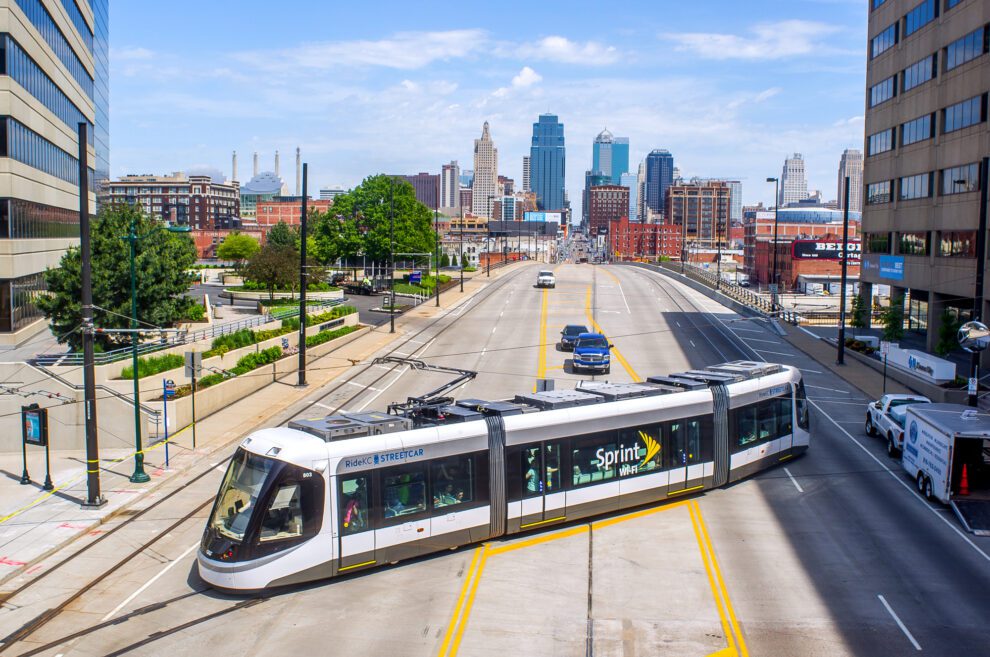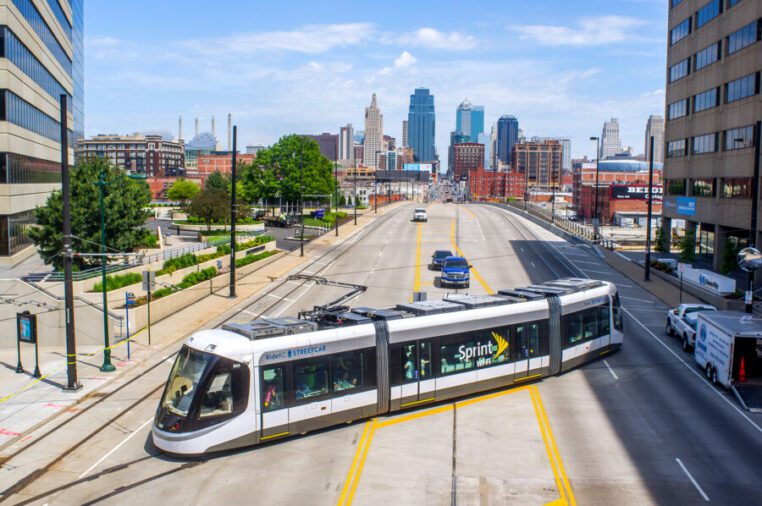 You can easily reach the arena using public transport. You can take the bus, taxi, or rail to get to the FirstEnergy Stadium. If you plan to go to the venue by rail, take the West 3rd Street station; it is on the RTA Waterfront Line and within a two-minute walk of the Stadium. It won't cost you more than $2.50, and the taxi fare is the same as the train. 
FAQs
Is there parking at FirstEnergy Stadium?
Yes, there is a parking facility at FirstEnergy Stadium but only for those who hold passes for entry to the FirstEnergy Stadium. However, there are also unofficial parking garages where you can easily park at an affordable price and within walkable distance.
What time do gates open at FirstEnergy Stadium? 
FirstEnergy Stadium gate opens 2 hours before an event starts.
Can you bring water into FirstEnergy Stadium?
No, you can bring edible items in a clear plastic bag, but any kind of beverage is strictly prohibited in the arena.
How much does a beer cost at FirstEnergy Stadium?
There is a different price for Adult beverages and domestic beer. $10 is for a 16-ounce domestic beer or $11 for a local craft beer.
Review of Stadium by Visitors
"Monster Jam was the first live event we ever attended at FirstEnergy Stadium, and it was AMAZING!! We loved how much room the trucks had to perform over the indoor arena."
"Attended The Stadium Tour. Easy to navigate the stadium. Great concessions and quick lines. Leaving was a pain, but made it out safe and sound."
"Went to monster jam. Was expensive for drinks or food but. The seats were comfortable. Sound traveled well. Great view of the lake and close parking. Recommend"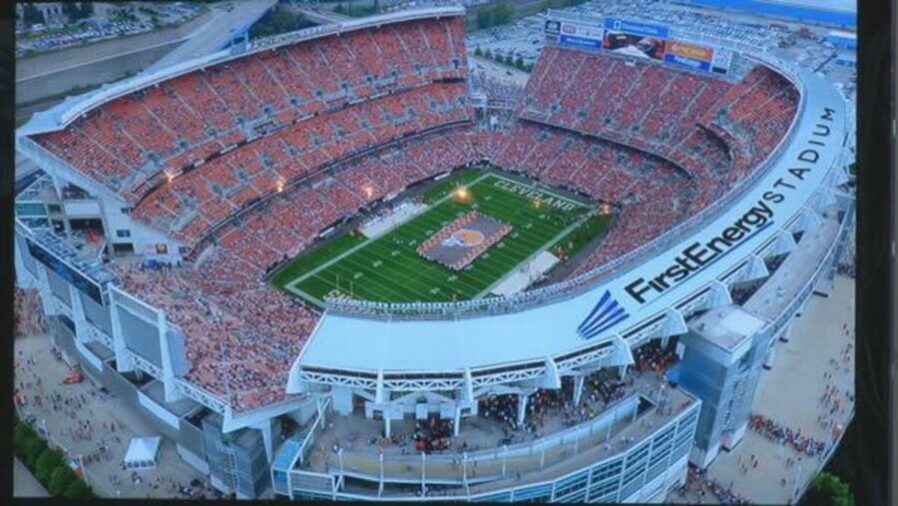 "We went for a concert and had a great time. The crew did really well with the lights and effects. The view of the sunset on the north side of the stadium was beautiful."
"Watched the Joan Jett, Poison, Def Leppard & Motley Crue concert here, July 14th, 2022. Overall it's a great venue, although it would be most helpful to have several elevators to get to the 5th level or easily accessible escalators. Additionally, when ordering from one of the food vendors, they really struggled to get the order and payment in a timely manner. We had to speak w a few staff before we got our items, and the payment was completed."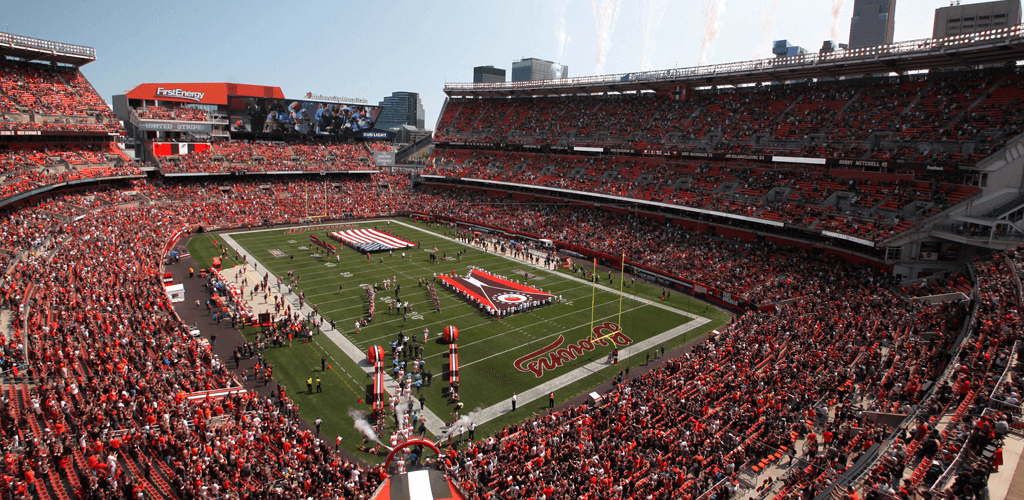 Beautiful stadium with amazing views. The food is surprisingly good for stadium food. The fans are great. The team has a lot of room for improvement but lots of talent!

Subscribe to Email Updates :