Want to Swim In Lake Erie? Most people love to visit Erie for the appearance of its water. As the sun comes out, the color of the water seems to be like a 'Gem,' the reason Erie is also known as "Gem City."
Despite having the least amount of water and surface area than the other Five Great Lakes, Lake Erie produces more fish population than other lakes. This is because the water at Lake Erie is shallow, which is preferable for fish to survive.
Here we are providing you with a complete guide for swimming in Lake Erie. Right from the best timing to swim, ideal spots for swimming and exploring in Lake Erie, about water sports, fishing, etc. So here you go –
Want To Swim In Lake Erie? (Complete Guide)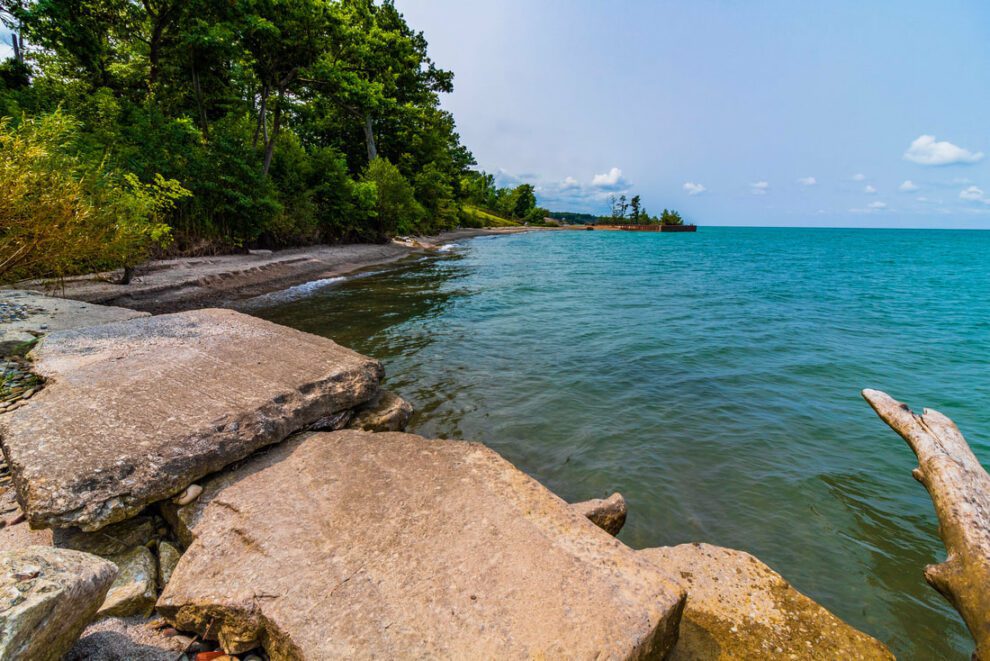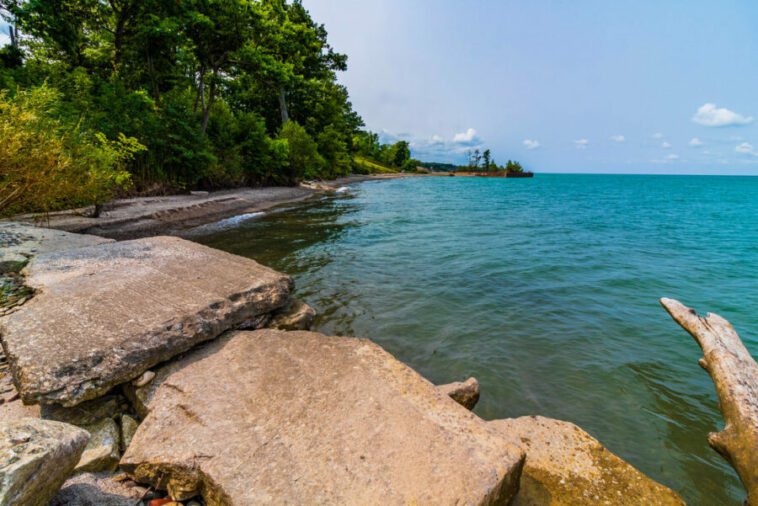 Can Anyone Swim in Lake Erie?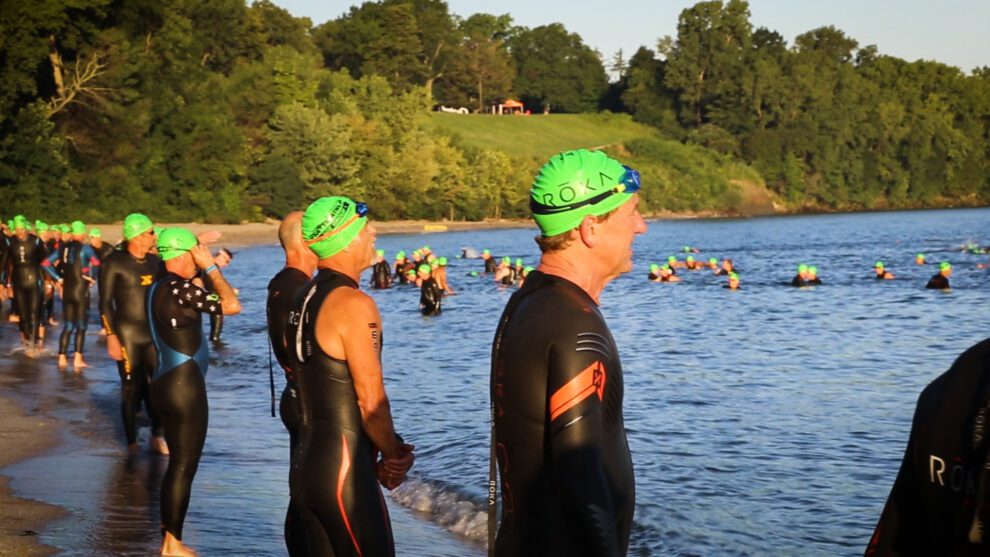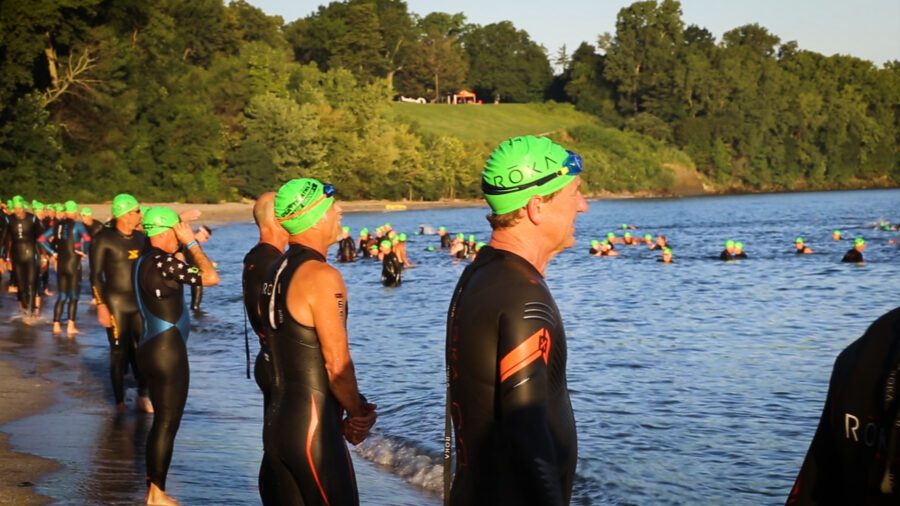 Yes, you can swim in Lake Erie, but you have to take care of your safety and keep yourself updated with the alerts released by the Ohio environment department. This is because sometimes the Algal bloom is at an unsafe level which can make you sick, so it is recommended not to swim during that period.
On this, the Ohio Department of environment keeps you updated regularly about the safety level of water. But still, swimming is allowed at Lake Erie, and it's up to you whether you want to swim or not. Lake Erie has a number of Beaches where you can enjoy with your family and friends, which are listed below in this article. We recommend visitors take precautions while visiting Lake Erie. People with certain conditions, such as infants and pregnant women, are suggested to stay back.
Is Lake Erie Polluted or Contaminated?
YES, Erie was polluted and contaminated in the past. Let'Let'sk about water pollution first. The water of Lake Erie got polluted because most of the sewage and waste lines were directly out-flown into the stream, which impured the water. Next, Contamination of water was caused due to the rainwater as it washed away the fertilizers (containing chemicals) present in the soil of huge agricultural fields which surrounds the lake. All this made the water of Lake Erie polluted and contaminated.
However, in the year 2014, this case occurred in which just within three days, 110 people were ill due to the polluted water. The government took some actions on this, but it will take over 10 years for Lake Erie to be safe as before. However, it is quite safe right now because chemical reduction like phosphorus has made the lake clean, and marine life has productively increased. Also, it opened the door for visitors, and now people can swim in Lake Erie safely.
Best Time to Swim in Lake Erie
The best time we suggest you visit Lake Erie is between the month of May-June. We recommend visiting during these months due to the climatic logic. During the summer usually, the temperature is warm and so of the water, which is suitable for your body. If you visit in winter, the lake will be covered by ice, and on Rainy days, Erie experiences thunderstorms, tornados, etc. So it's better if you visit Erie during the suggested period.
However, if you want a tourist location to visit during winters or rainy days, you can swim in Lake Michigan. Besides that, you can also consider a swim in Miami as the temperature in Miami stays between 23°C to 27° C throughout the year.
Can one carry out doing Water Sports in Lake Erie?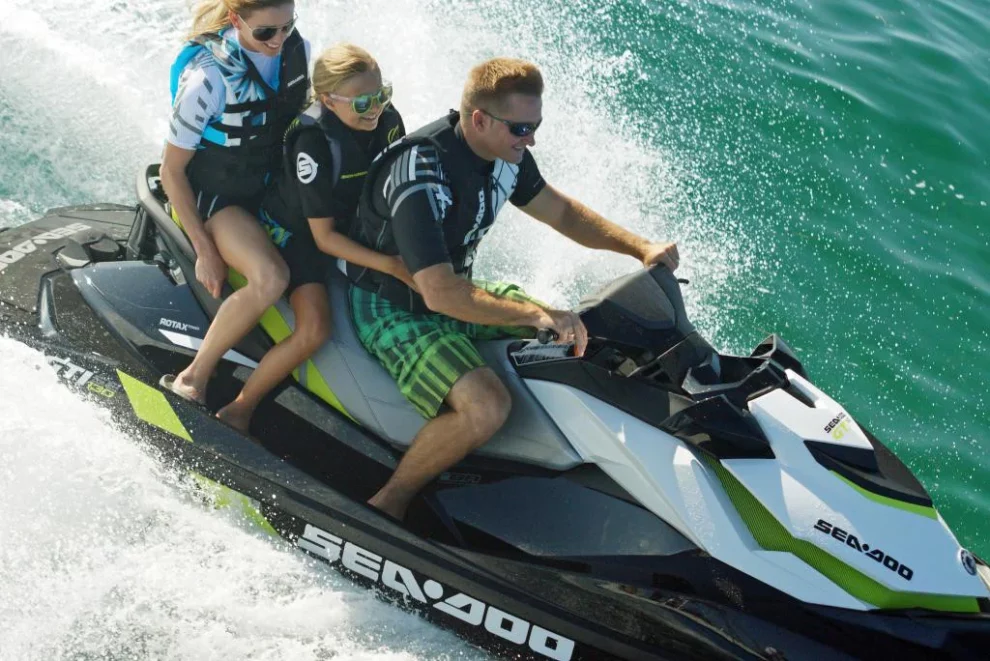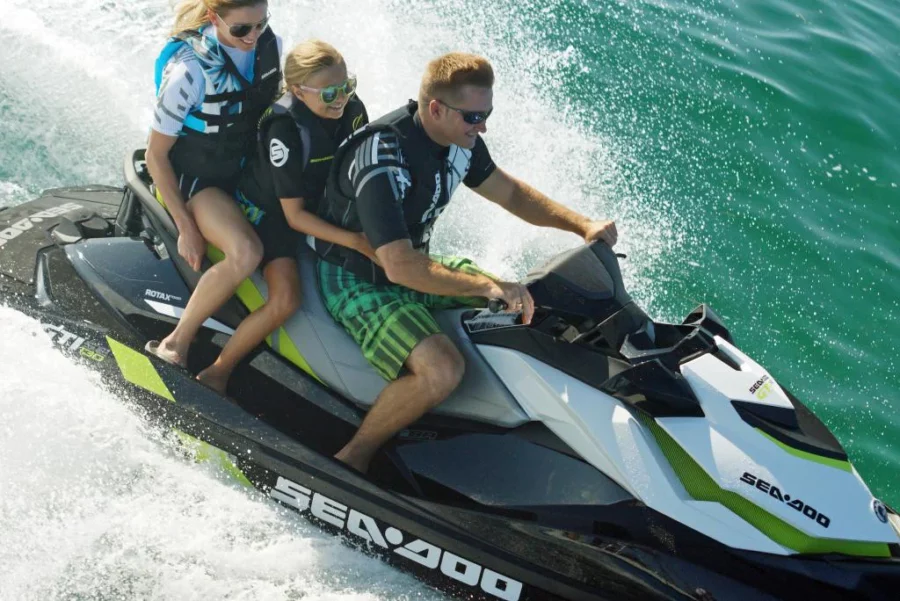 Yes, you can do lots of water sports activities in Lake Erie. It is totally safe, and water sport is the biggest attraction of Lake Erie. Lake Erie provides you with a wide range of water sports such as parasailing, paddle-boarding, skiing, diving, surfing, kayaking, etc.
Many of the local's main occupation is water sports; they give you service at affordable rates along with your safety. The most favored water sport by teenagers, kids, and adults is water biking; people enjoy it a lot in biking. Swimming races are also held in Lake Erie. You can surely visit and enjoy a lot of these water sports at Lake Erie.
Best Swimming Spots to Swim in Lake Erie
Lake Erie is best itself, but there are few spots that are best at points of swimming, scenic beauty, and safety levels where you can enjoy with your family and friends. But currently, there are only a few beaches that are open to the public few of them are listed as follows:
Bay Village is located near Michigan.
Huntington Beach is located in California.
Cedar Point Beach is located in Ohio.
Crystal Beach is located in Ontario.
Geneva State Park is located in Geneva.
Edgewater Beach is located in Cleveland.
Before visiting, we suggest you look for the flag warnings, which are updated by the Ohio department of health, and you can also enquire with the lifeguard.
Can You Do Fishing in Lake Erie?
YES, you can do fishing in Lake Erie as most of the population goes to Lake Erie for fishing. It is because different fish species at a wider range are present in Lake Erie, including Yellow perch, Walleye, Steelhead, Bluegill, Salmon, etc. For your kind information, for fishing at Lake Erie, a fishing license is mandatory, but children under 16 do not require any kind of license for fishing.
You can get your fishing license from the Ohio License department for a day. It would cost you around $37.44 and for a year $50. So it's better if you take a yearly fishing license as it is much more affordable.
Are There Any harmful Animals in Lake Erie?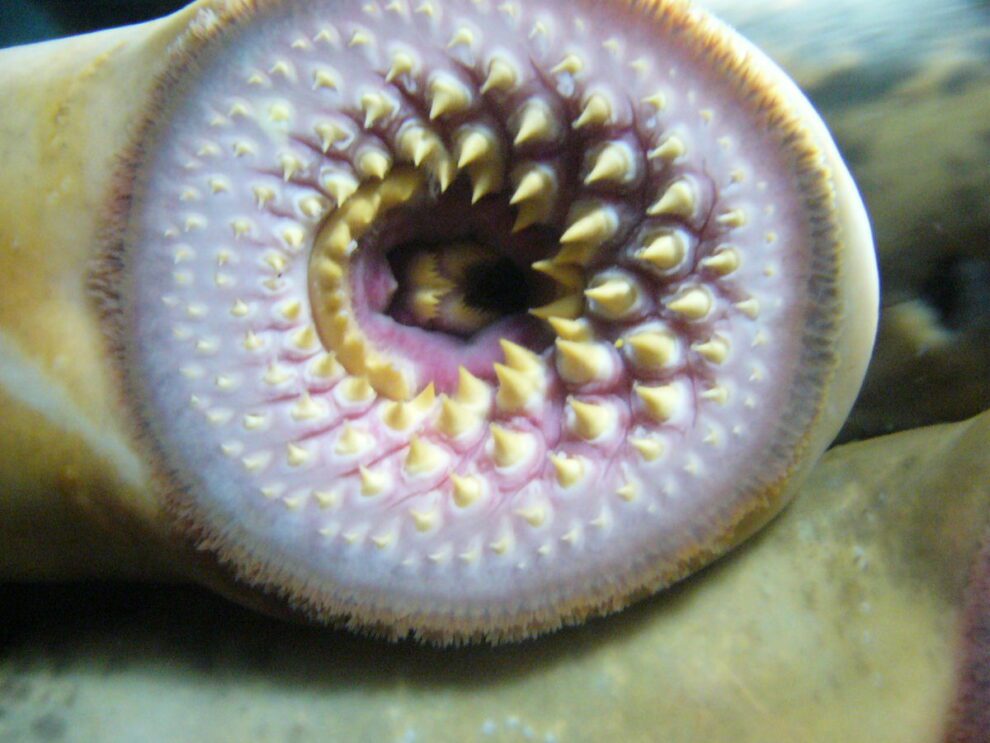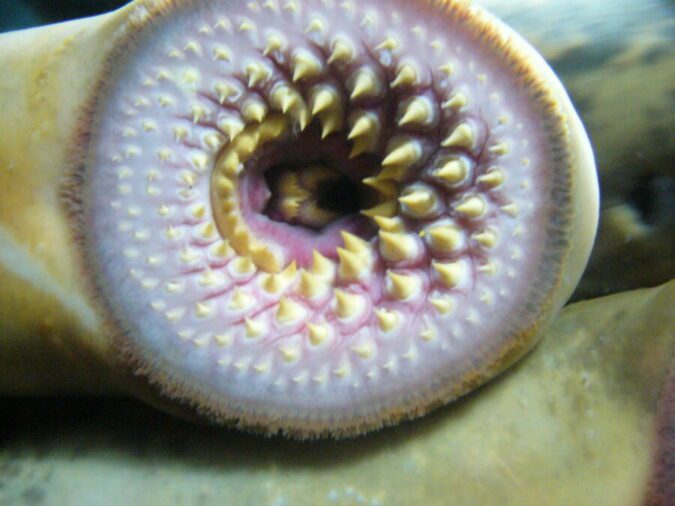 Yes, there is Sea Lamprey in Lake Erie. We cannot call them animals, but they are kind of parasites. You can see their body. They look like an eel, and their mouth is wider than their body. They are jawless, have a pair of fins, have lots of sharp teeth, and their teeth arrangements are circular, which helps them stick to our body and suck blood from it.
Few of these species are considered to be poisonous. Their body is a bit brownish-yellow with tiny black spots on it. They also have 7 gills that are behind their eyes. You better be careful with such kinds of parasites as they cannot kill you but can obviously harm you if you don't take precautions, they can kill your small pets easily. Want to know how to get rid-off lampreys? A simple trick is to stand near a campfire and drop the idea of swimming in Lake Erie if you see one.
Other Outdoor Activities You Can Do in Lake Erie
Besides swimming, water sports, and fishing, you can also visit many of these spots and have fun in Erie. Some of the best spots are listed below –
Marblehead Lighthouse in Ohio.
Liberty aviation museum in Ohio
Presque Isle State Park in Pennsylvania
South Bass or Kelleys Island
Erie Zoo
Laurentian Vineyards
Dinner Cruise.
Erie Bicentennial Tower.
Water World and Lagoons
Closing Comments
There you have it – a detailed guide that covers everything that you should know before visiting Lake Erie.
Despite being the smallest among the five great lakes, Lake Erie is a famous destination for tourists. Some of the main reasons behind these include the end number of water sports, outdoor activities, and fish.
With that said, here I am wrapping up this article. If you still have any questions, feel free to shoot them in the comment section below. Our team will try to respond ASAP.

Subscribe to Email Updates :