Want to get Food Stamp free touch screen Government phones? If yes, you have stumbled upon the right webpage.
This article covers a detailed guide on how to get a Food Stamp free touch screen Government phones, eligibility, application, and more.
So without further delay, let's begin –
What is Food Stamp Program?
The Food Stamp is a government assistance program that enables low-income people and households to buy essential food items.
The Food Stamp program is called Supplemental Nutrition Assistance Program (SNAP). Under SNAP, qualifying individuals get an EBT card to purchase groceries at participating food stores.
However, to be eligible for SNAP, you must meet certain income and asset requirements. These benefits are based on household size, income, and other factors.
Can I get Food Stamp free Touch Screen Government Phones?
The answer to this question is both yes and no. Food Stamp only covers food expenses, and therefore, you can only use your SNAP benefits to purchase food-related items. Therefore, there isn't any direct way to get free touch screen Government phones from Food Stamp.
However, participating in SNAP automatically makes you qualified for Lifeline and Affordable Connectivity Program, which can help you get a free Government phone. Hence, you can get a Food Stamp free touch screen government phone.
The process to get Food Stamp Free Touch Screen Government Phones
To receive a free Food Stamp touch screen government phone, you need to apply for the Lifeline program.
You can follow the below-shared steps for the same –
Visit National Verifier's website. You can use this URL for the same – https://nv.fcc.gov/lifeline
Here, you will have to select your state from the drop-down list of states and click on the Get Started button.
You will see a form you need to fill out using the correct details, such as your name, social security number, and address, and click the Next button.
You will be asked to upload your documents. Upload all your documents in soft copies.
After that, submit your application, and it will instantly show you whether your application is approved. In some rare cases, it can take 24-72 hours to receive an approval message.
Once approved, it will show you a list of free phone service providers in your state. Select the service provider of your choice, the plan you want to opt and the device you want to get.
How to Determine Your SNAP Eligibility?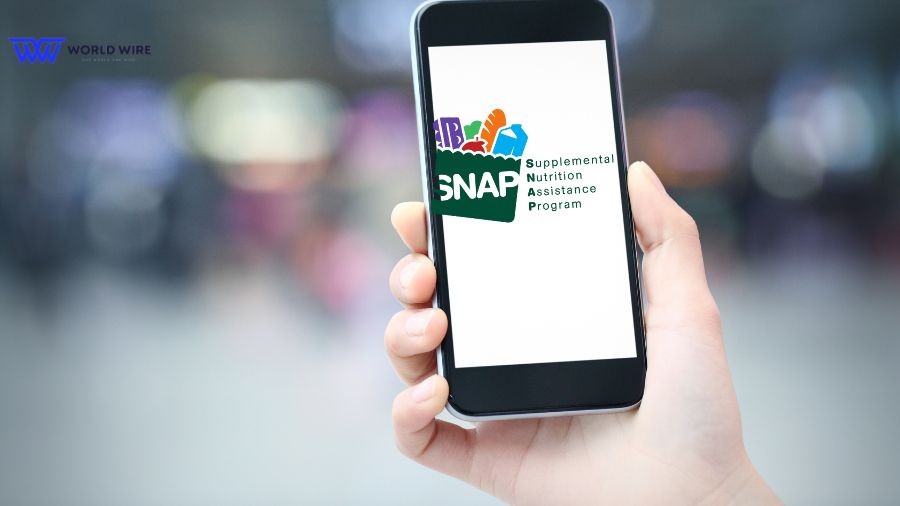 SNAP eligibility is based on income, family size, and many other factors. Moreover, the eligibility criteria may vary for different states. You can refer to the details of your state's SNAP eligibility by visiting the official website or contacting your local SNAP office to get your Food Stamp free touch screen government phone.
Nonetheless, we have listed here some of the general eligibility considerations for SNAP –
Your income must be at or below 130% of the Federal Poverty Guideline to qualify for SNAP. However, the actual income threshold varies by state and family size.
Your family size is also one of the important factors in determining your SNAP eligibility. For government programs, the family refers to all people who reside with you and who are financially dependent on you, such as your spouse and children.
You must also be a citizen of the United States to be eligible for SNAP. However, few non-citizens may be qualified for SNAP benefits based on their immigration status.
You must work specific hours a week to get SNAP benefits. Non-disabled adults without dependents in the age group of 18 to 49 are required to work at least 80 hours per month to qualify for SNAP. But there may be some exemptions.
As previously mentioned, the SNAP eligibility requirement may vary for various states. Some states have limited resources for SNAP eligibility. Resources for any assistance programs to receive Food Stamps free touch screen government phones include assets such as cash, bank accounts, and property.
How to Apply for SNAP – Easy Steps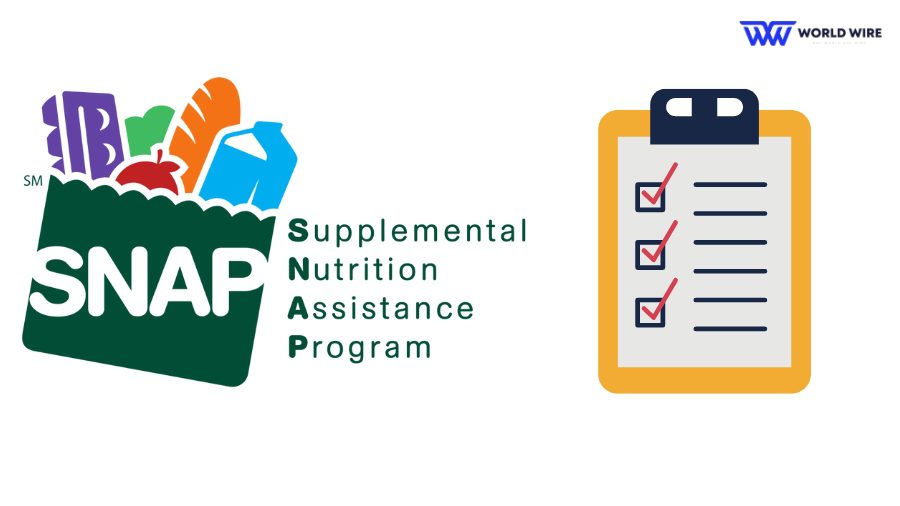 Once you ensure you are SNAP eligible, you must apply for the program benefit. There are different methods to do the same.
You can apply for SNAP benefits online, via mail, or in person at your nearby local SNAP office.
For application, the first thing you must do is find a local SNAP office in your state. You can do that through the USDA national map at fns.usda.gov/snap/state-directory.
Once you find your state's local SNAP office, you should contact the office to inquire about their SNAP application details.
If your local office offers an online application, you may learn about the process from the official agent and proceed with your application. Alternatively, every state has its application form that you can get from the local SNAP office if your local office does not provide an online application.
During the application, you must provide details about your annual income, family size, and other personal information.
If your SNAP application is accepted, you will be notified via email.
You must save the documents verifying your SNAP participation since you must prove your participation during your Lifeline application process to receive a free Food Stamp touch screen government phone.
What kinds of Food Stamp free touch screen Government phones are available?
Once you qualify for the SNAP, you become eligible for free government phones. Several Lifeline or ACP participating carriers provide these free phones.
Most providers do not reveal the phone models they offer to low-income households under these programs. Moreover, the phone you receive depends on your state, availability during your application approval time, and many other factors.
You often receive entry-level to mid-range Android or iOS smartphones.
We have enlisted some Food Stamp free touch screen government phones here –
Alcatel Revvl 5G
Google Pixel 3 XL
OnePlus 7T
LG V20
Motorola Moto Z4
Unimax U693CL
Apple iPhone SE
Why does the Government give free cell phones?
The Federal Government has initiated assistance programs like Lifeline and ACP to offer free cell phones to low-income people who struggle to pay their internet bills. Through such efforts, the Government wants to help financially depressed people improve their lives. These Federal programs have proved a great pathway to uplifting economically weakened sections of society.
For instance, senior or disabled people can shop online for their needs. Students can study online, or people can look for income sources, etc. With free smartphones, you can get many more benefits.
If you receive benefits from other federal government programs, you are automatically eligible for ACP and Lifeline programs and can receive a free phone. You need to apply for Lifeline or ACP programs for a free phone.
FAQs
How do I get Food Stamp free Touch screen government phones?
You can get one by qualifying for the SNAP program and then applying for your state's Lifeline or ACP program.
Am I eligible for the ACP program if I receive Food Stamp benefits?
Yes. Being a Food Stamp beneficiary, you are eligible to apply for the ACP program of your state.
Can I apply for the Lifeline and ACP programs simultaneously?
Yes. You can apply for both programs simultaneously.
What is the age requirement to apply for the Lifeline and ACP program?
You must be 18 to be able to apply for the Lifeline and ACP programs.
Are Food Stamps or SNAP the same?
Yes. Food stamp is the older name of the assistance program that was started to help low-income people purchase essential food items. SNAP (Supplemental Nutrition Assistance Program) is the new name of the Food Stamps.

Subscribe to Email Updates :