The government runs several programs to provide students with free internet, and if you are looking for one, you have stumbled across the right article.
We will provide you with all the information regarding government programs and how to enroll for free Internet.
So, without any further ado, let's get started –
What Is A Free Internet Program For Students By Government?
These government programs are federal or state initiatives programs that provide free or discounted Internet to those who cannot afford an Internet connection in their homes.
The Internet is necessary for students to assist them in their academic activities and accomplish different tasks. That's why government collaborates with several Internet Service Providers (ISPs) that receive government subsidies to reduce Internet costs for students and needy people.
Does The Government Provide Free Internet To Students?
Yes, the government offers free Internet through different assistance programs such as Lifeline, ACP, and more at both the federal and state levels.
How To Get Free Internet For Students By Government
These government programs are accessible to students whose households qualify for different government programs offering free Internet services, including free laptop initiatives for college students by the government. These initiatives aim to bridge the digital divide and ensure that college students have reliable internet access to support their educational needs.
Let's discuss the general eligibility criteria to qualify for these government programs.
Eligibility Criteria For Free Internet Access For Student
To get benefits from these government programs, students must meet eligibility criteria.
Income Requirements
A student's household income must meet the certain threshold limit set by the government for the particular program to be able to qualify and get free Internet.
The Lifeline program requires household income at or below 135%, and ACP requires household income at or below 200%.
That's why checking income requirements on their respective websites is important.
Student Status
The government program is generally limited to primary, secondary, or post-secondary education students. In addition, for some programs, students may need to show excellent academic performance or maintain a certain grade point to remain eligible for the program.
Geographic Factors
These government programs are designed to deal with rural and underserved areas. Focusing on areas that lack sufficient internet infrastructure or have limited services.
How To Apply For Free Internet For Students By Government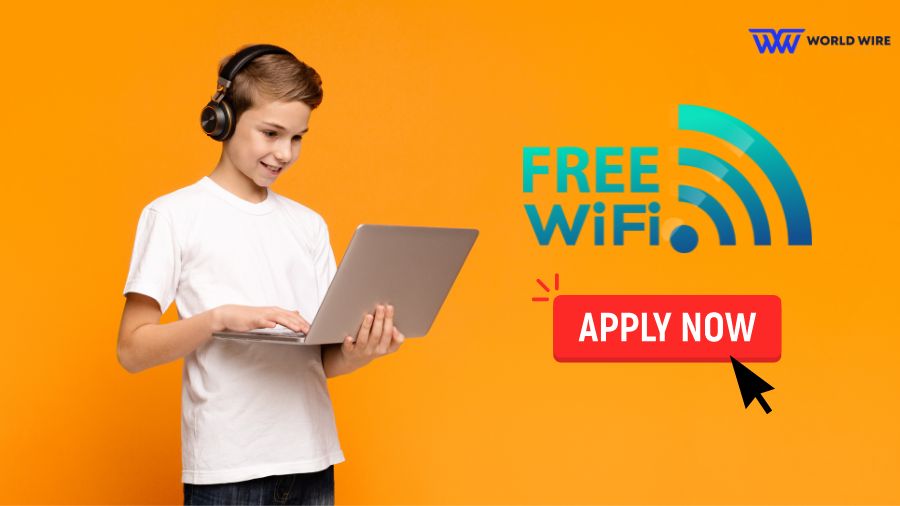 You can apply for free Internet for students by following the simple steps below.
Research free Internet Programs
The first step in applying for these government programs is to search for federal, state, or local programs offering free Internet services to low-income individuals.
Check Eligibility Criteria
After you find the free internet programs, check their eligibility criteria and whether you meet them, such as income, student status, etc.
Gather Essential Documents
If you meet the eligibility criteria, ensure you have all the relevant documentation to prove your eligibility during your application process. This list may include proof of income, student enrollment record, proof of address, academic progress record, etc.
Complete the  Application
If you have ensured that you are eligible and have all the necessary documents for these government programs. You should complete the application by visiting the program's official website.
Submit your Application
Please review your application once for accuracy, and lastly, submit it. It is better to note any application deadlines to ensure timely submission.
Await the Decision
After submitting your application, you will have to wait for a response from the program officials. Depending on the program and the number of applications received, this may take several days to a week.
Answer any Follow-up Requests
Sometimes, the program administrators require additional information. You must check for any such emails and respond to them, if any, to avoid delays in the decision-making process.
Plan Installation or Equipment Pick Up
If your application is approved, the last step is to schedule an appointment for equipment installation or pick up your equipment from a designated program office.
Government Programs Providing Free Internet
Many programs are operational to provide free Internet for students by the government at both the federal and state levels.
The most popular among them are Lifeline Assistance and ACP.
Lifeline Assistance Program
The Federal Communication Commission (FCC) initiated the Lifeline program to provide internet services to eligible low-income families.
As per the program, several ISPs receive government subsidies to reduce internet charges for low-income families. The qualified individuals receive up to a $9.25 discount on monthly internet services.
Affordable Connectivity Program (ACP)
The Affordable Connectivity Program (ACP) is another Federal government program. Through this program, many service providers such as T-Mobile, Safelink , Verzion , etc., offer up to a $30/mo and $75 (tribal lands) discount for the home internet bill for low-income families.
Under this program, students with an eligible household can receive a one-time discount of up to $100 to purchase a laptop, desktop computer, or tablet from participating providers.
Apart from Lifeline and ACP, there are other programs that you can also look out for to get free internet from the government.
State programs
Many states also offer free Internet programs to support student's academic needs. These programs usually target specific regions within the state, such as rural areas or low-income families. You can research such programs in your state to learn eligibility and application procedure.
Local Projects
Many cities run several programs to fulfill the need for the Internet within their communities. These local projects include a partnership with libraries, schools, or community centers to offer free Internet to students.
Collaborations with Nonprofit Organizations
The government also works with many nonprofit organizations to help students access the Internet. These associations can include community-based initiatives like Wi-Fi hotspots in public spaces or employing service providers to offer discounted or free Internet service plans for eligible families.
Students in need may search for any programs operational in their region and apply to succeed in their academic endeavors.
Where Else Can Students Access Free Internet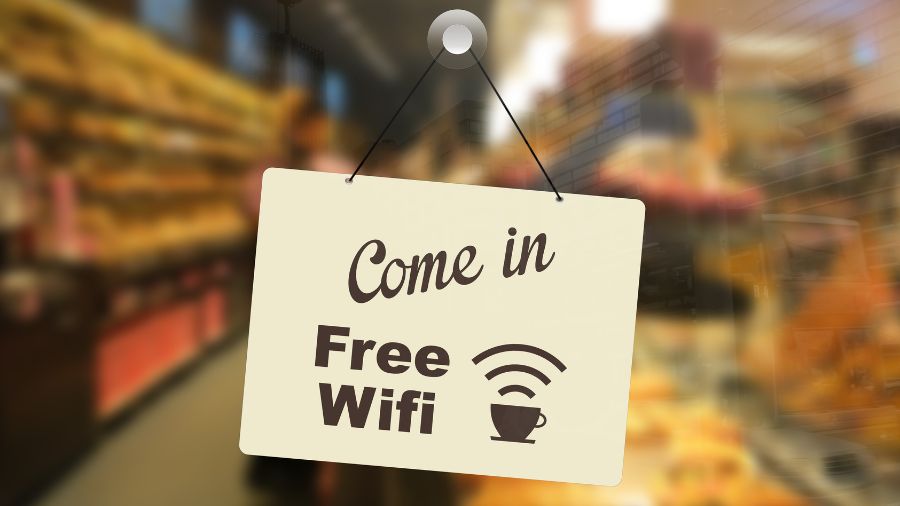 Besides government programs for free Internet, students can access free Internet in various places.
Below we have mentioned such places where students can go for free Internet.
Public Libraries
You can access free Wi-Fi at the public library. So, students can use the free Internet and complete their work. However, anyone wishing to use the Internet at public libraries must have a library card to access Wi-Fi services.
Schools and Universities
Most schools and universities offer free Internet to their students. So, if you cannot afford Internet in your home, you can go to their campus to access free Internet.
Airports
Almost every airport offers free high-speed Internet to passengers inside the airport. Students can access free Internet at the airport before boarding the flight.
Chains and Cafes
Many major restaurants, retailers, and coffee chains like Starbucks, McDonald, Target, Whole Foods, etc., offer free Internet to their customers.
Wi-Fi Hotspots
Most cities nowadays offer Wi-Fi hotspots in places like government centers, stores, parks, or malls.
FAQ
Can I get free from the government if I am a student?
Yes. You can get free Internet from the government by applying to various programs that offer free or discounted Internet to students.
How many US students can't afford internet in their homes?
According to recent report estimates, between 9 million and 12 million US students still lack sufficient internet access at home for remote learning.
Can I get free Internet through the ACP program?
Yes. The program is designed to offer internet access to low-income households. However, the applicant must be at least 18 to be eligible for the ACP program.

Subscribe to Email Updates :