In a New poll by Roanoke College, Glenn Youngkin approval rating in Virginia has increased to 55 percent. In the most recent Roanoke College Poll, conducted between August 7 and August 16, 640 adult Virginians were interviewed by the Institute for Policy and Opinion Research (IPOR) at Roanoke College. 
Subjects included the Ukrainian conflict, abortion, Youngkin's media attention, and general attitudes toward current and former elected officials. The survey has a margin of 4.5 errors.
https://twitter.com/IAPolls2022/status/1564691137524293632?ref_src=twsrc%5Etfw%7Ctwcamp%5Etweetembed%7Ctwterm%5E1564691137524293632%7Ctwgr%5Edde7ac499cb32e02d90f0c734026855357094842%7Ctwcon%5Es1_c10&ref_url=https%3A%2F%2Fwww.nationalreview.com%2Fcorner%2Fpoll-youngkin-job-approval-rating-hits-55-percent%2F
According to the poll, Governor Glenn Youngkin has a rising approval rating among Virginians, but a large majority prefer that he stay in Richmond rather than Washington, D.C. According to a recent poll, Virginia's Republican governor Glenn Youngkin has a job approval rating of 55 percent. In comparison, President Biden has a dismal 39 percent in a state he won by a margin of 54 to 44 percent in the 2020 presidential election.
Glenn Youngkin Approval Rating 2022
The acceptance rating for Governor Glenn Youngkin is now 55%, up from 53% in May, while the disapproval rating is still 35%.
Republican opinion, which is responsible for the minor improvement, is currently 86% in favor, up from 75% in June.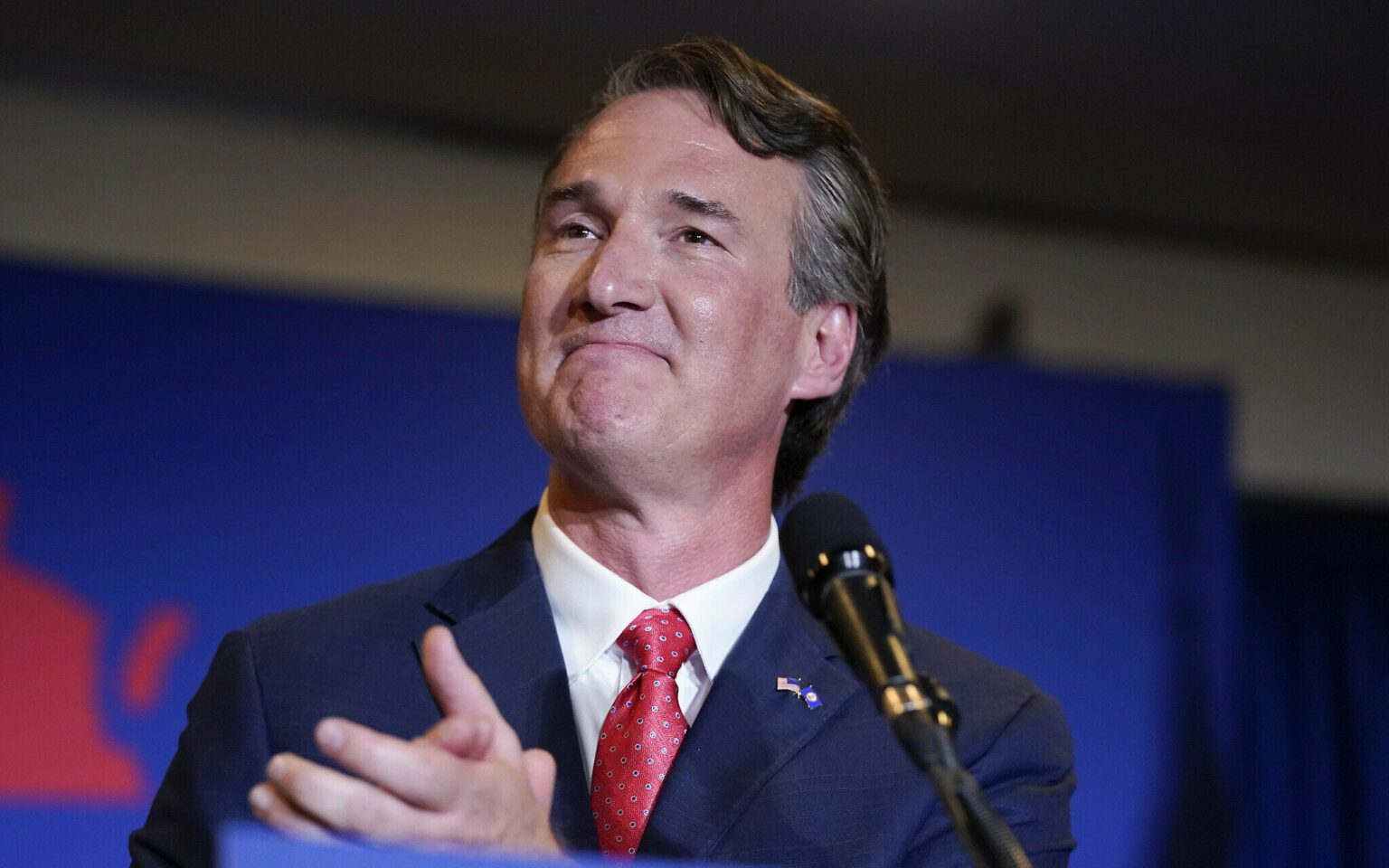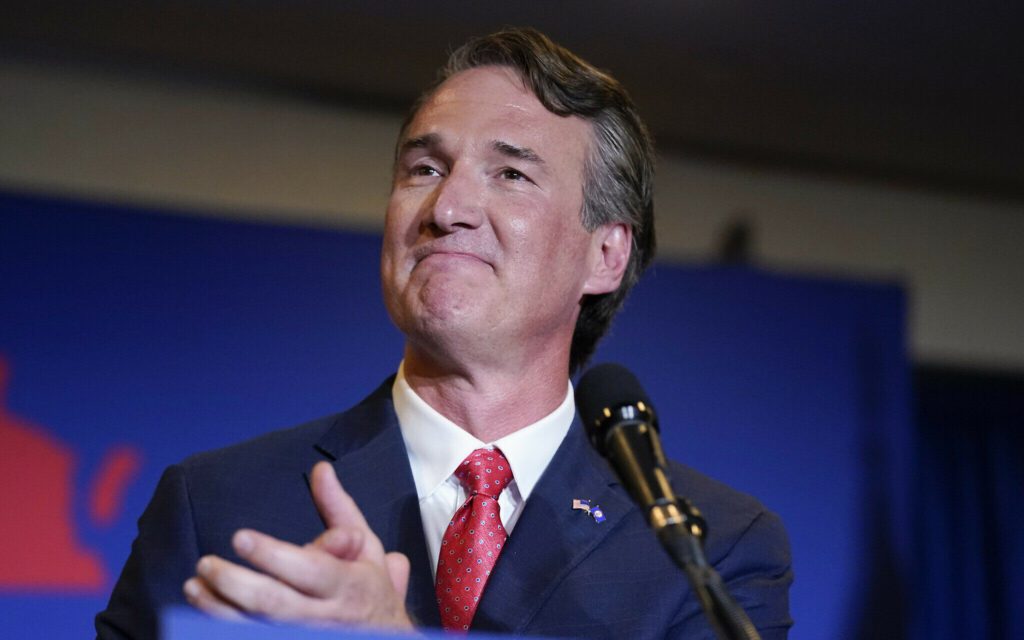 Additionally, President Biden's approval rating has risen somewhat, from an all-time low Roanoke College Poll score of 37% in June to a current reading of 39%.
51% of Virginians regard Governor Youngkin favorably for the first time in the poll, while 37% hold a negative opinion. Democrats and Independents are slightly more favorable toward him now.
Governor Youngkin for President in 2024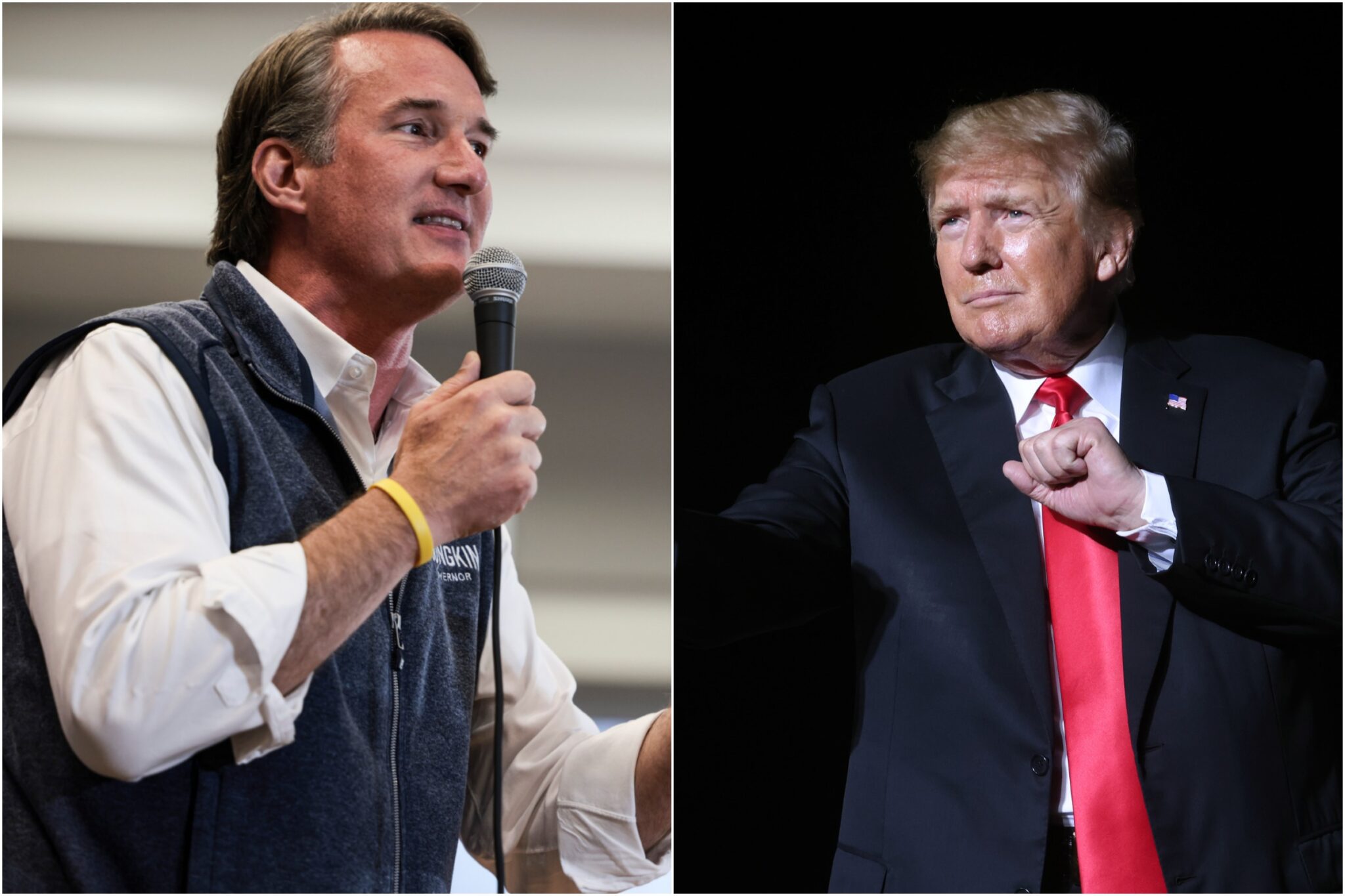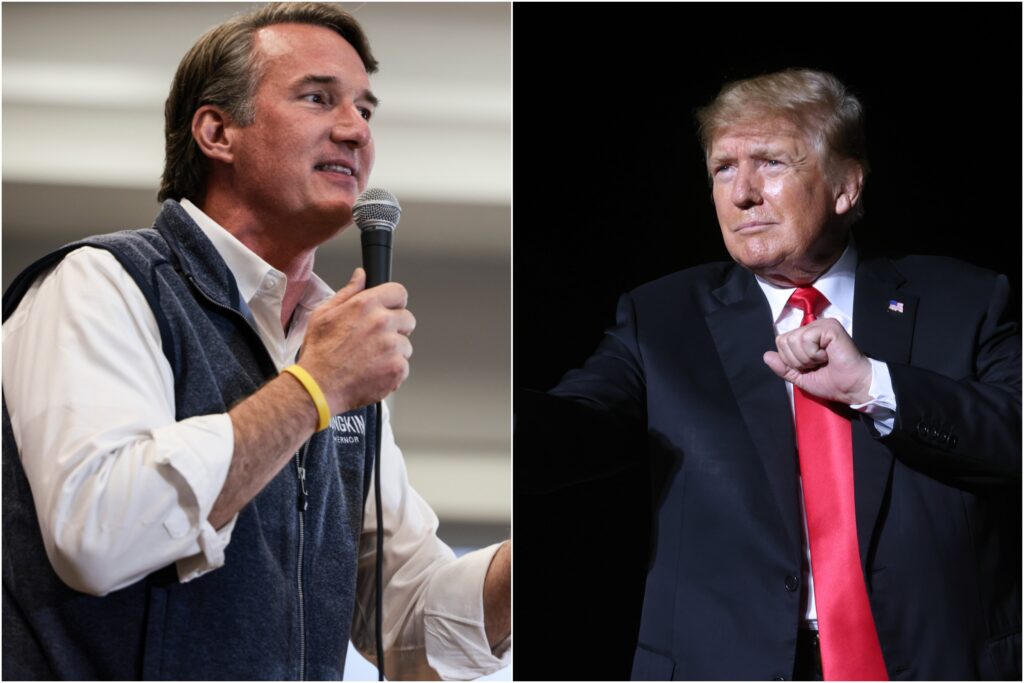 The Roanoke College Poll asked Virginians their thoughts on Governor Youngkin and the media for the first time. Only 36% of Virginians believe Youngkin should run for president in 2024, while 54% oppose the idea. This is despite reports that he might do so. 
Only 49% of Republicans believe he should run for president using their party's nomination.
In an early contest for the Republican presidential primary, a poll discovered that among Republicans, 28% would support Youngkin, 62% would support former President Trump, and 9% would support someone else or weren't sure.
Also, Read | Glenn Youngkin Basketball Stats & Career
Others in the Poll 2022
Additionally, favorability for former governor Northam rose from 34% to 41%, demonstrating that Virginians now have a more favorable opinion of the executive branch of our Commonwealth.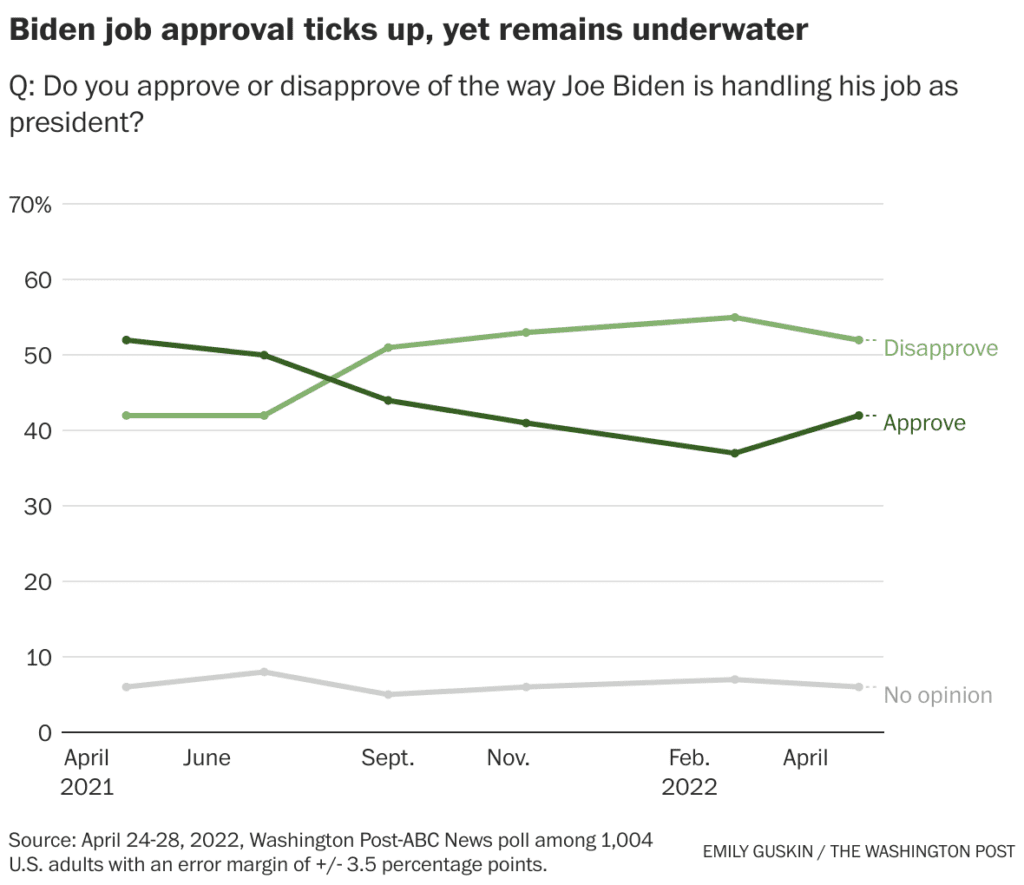 Favorable opinions of President Biden slightly increased to 41% from 38% in May, and his unfavorability slightly decreased to 55% from 56%.
A similar rise in favorability—to 37% from 34%—and a decline in negative opinions—to 58% from 59% were also observed for former president Trump. Political parties didn't appear to have a significant impact on such changes.
Also, Read | Governor Glenn Youngkin spoke at convocation at Liberty University
25% of those polled who were asked about the nation responded that things are moving in the right direction, up from only 21% in May; 72% said things have gone in the wrong direction, down from 77%. 51% of respondents believe that the Commonwealth is moving in the right way, while 45% believe that we are moving in the wrong direction, a result that hasn't moved much since May.
Glenn Youngkin's Biography
Since January 15, 2022, American politician and businessman Glenn Allen Youngkin has held the office of governor of Virginia. In the Virginia gubernatorial election of 2021, Republican candidate Youngkin defeated former Democratic governor Terry McAuliffe. He worked for the Carlyle Group for 25 years before joining politics, rising to co-CEO in 2018 before leaving to run for governor in 2020.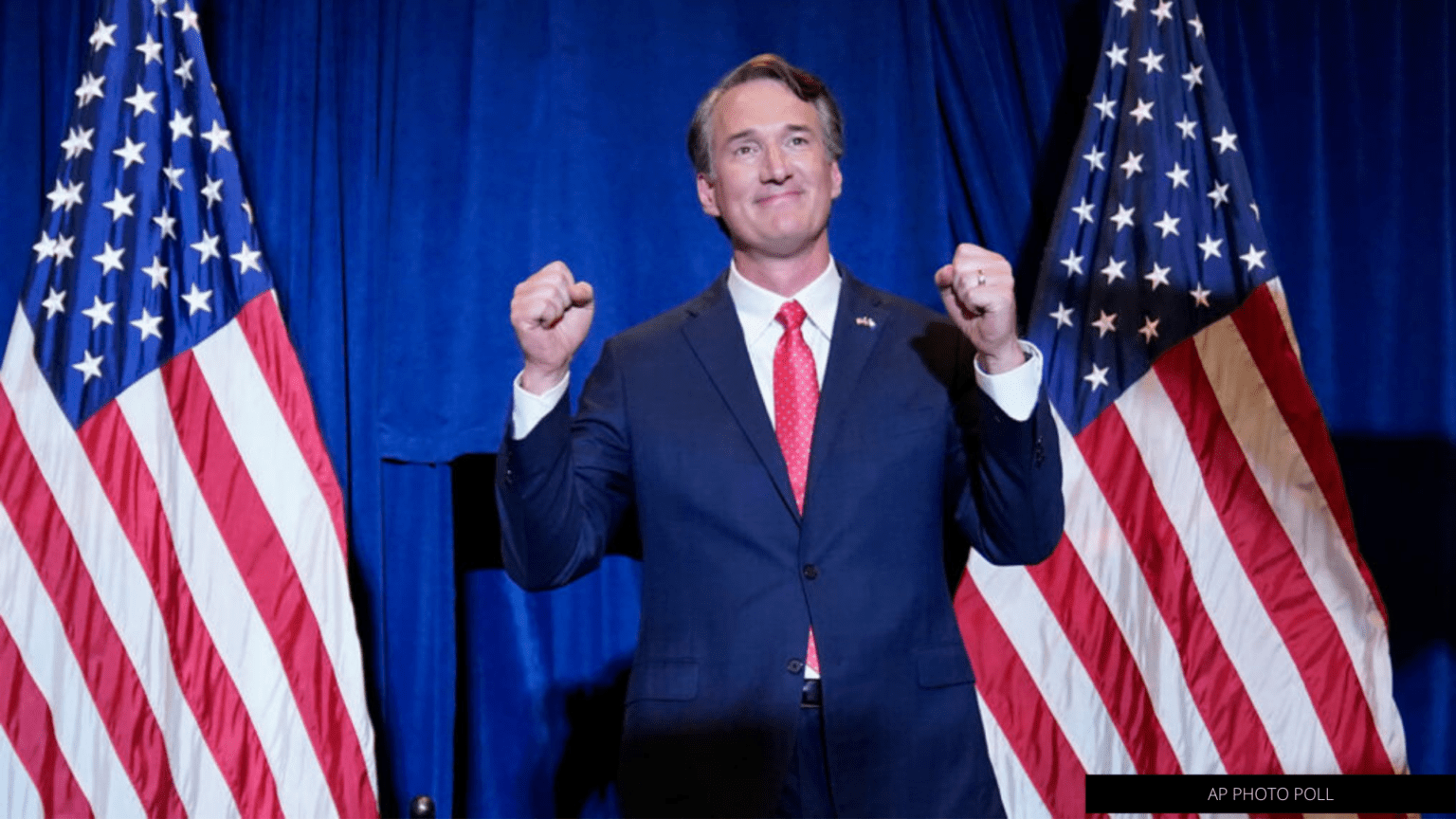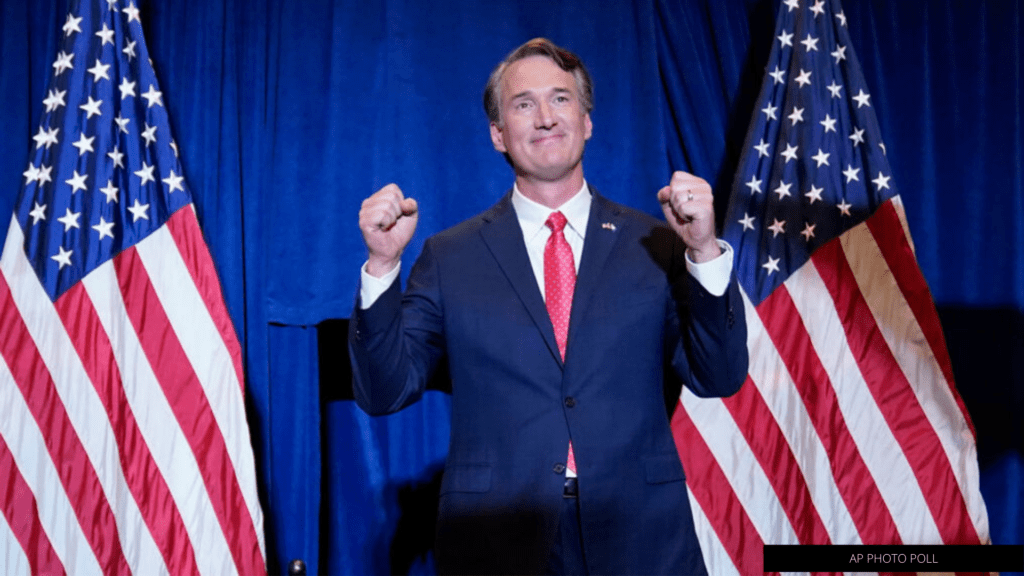 Youngkin signed eleven executive orders, including prohibiting critical race theory and revoking COVID-19 restrictions upon his inauguration. Youngkin established an email tipline in his first week as governor to gather reports on what he called "divisive activities" in Virginia schools.
Virginia native Glenn Youngkin was raised in Richmond and Virginia Beach. Governor Youngkin discovered that moving around didn't mean moving ahead because nothing was handed to him while his father moved occupations. 
He adopted responsibility and hard work from his first job, washing dishes and frying eggs in a café in Virginia Beach, when his father lost his job. In Virginia, his tenacity led to numerous high school basketball distinctions and a collegiate athletic scholarship.
Also, Read | Glenn Youngkin is winning virginia elections – Track results Live
Governor Youngkin and his wife Suzanne relocated to Northern Virginia after Governor Youngkin completed his MBA at Harvard Business School and his engineering degree at Rice University. He was hired by The Carlyle Group, where he worked for the following 25 years. 
Governor Youngkin, who rose through the organization's ranks, was instrumental in turning Carlyle into one of the best investment companies in the world. His work has supported hundreds of thousands of American employment and helped pay for the retirements of front-line public servants like teachers, police officers, firefighters, and others.
Governor Youngkin is a committed father of four great children and has been married for 27 years to his beloved wife, Suzanne. Their faith has guided and still guides their family's journey.

Subscribe to Email Updates :