This article explores NYT journalist Haberman's upcoming publication Confidence Man: The Making of Donald Trump and the Breaking of America and its contents.
Confidence Man is an upcoming political publication by Pulitzer prize-winning American journalist, Maggie Haberman. Trump's "most feared" publication, as cited by Axios, Confidence Man: The Making of Donald Trump and the Breaking of America, is all set to be published on 4th October by Penguin Publishers. Maggie Haberman is one of the fiercest critics of Trump, covering all his campaigns and agendas since 2011. 
Confidence Man is now available for pre-order on a number of sites including Amazon and Penguin Publishers website, penguinrandomhouse.com. The paperback edition is priced at $32, the hardbound edition costs $30 and the Kindle edition costs $15.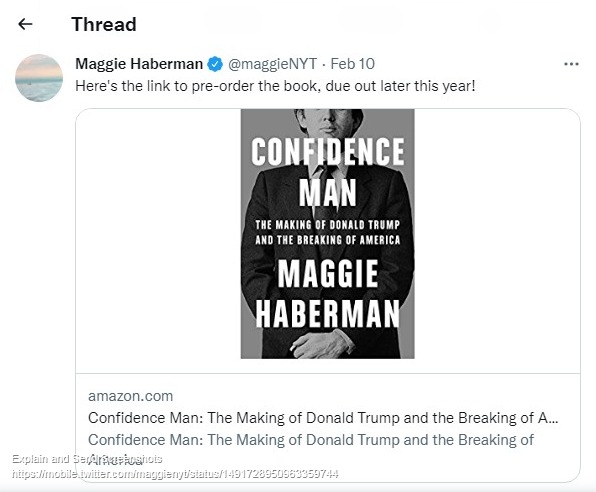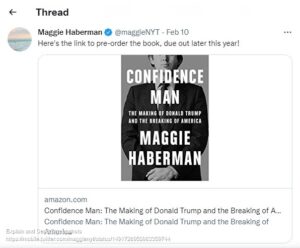 "Pre-order CONFIDENCE MAN here! The former president has already confirmed a piece of the reporting, and there's much more to come!" – tweeted Maggie along with a link to the Penguin Publishers website. 
Trump's potential comeback in 2024…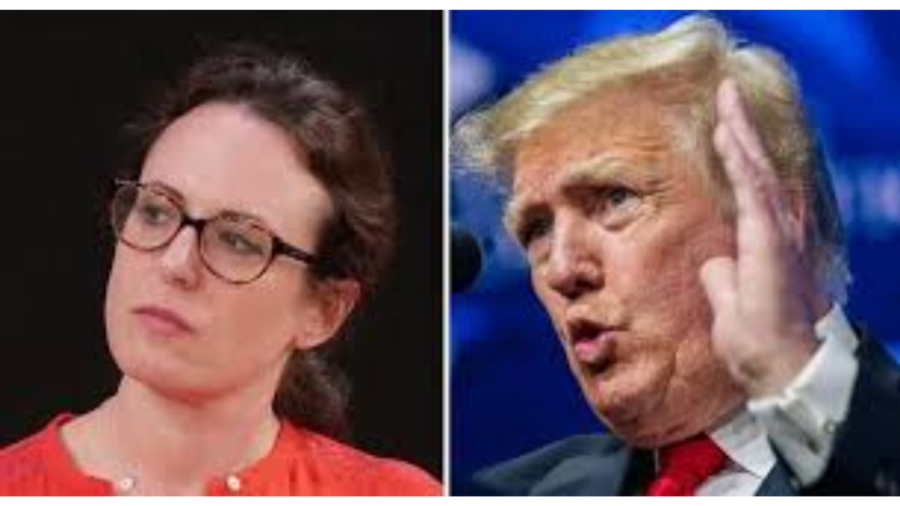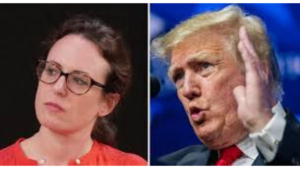 In what seems to be the most – awaited political work of the year, Haberman has cohesively put down the entire journey of former President Trump's rise to power to his anguished post-presidency life along with his potential comeback in 2024.  
President Trump's action of repeatedly clogging White House toilets but in an unexpected manner…
Haberman's book reveals Trump staff found flushed papers in the White House toilet (coverage by CNN)
A recent tweet from Maggie Haberman about the juicy topics covered in her forthcoming book claims that the residential staff at the White House repeatedly found wads of printed paper flushed down the toilet. She believes that the president has violated the Presidential Records Act by unceremoniously disposing of what could be classified presidential records in those wads of paper. 
Maggie has also claimed in her book that the former president is still in contact with North Korean leader, Kim Jong Un.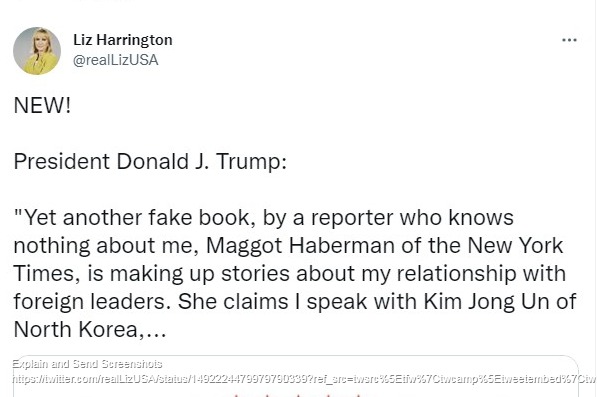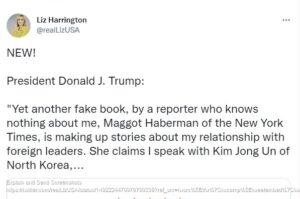 Trump has dismissed these allegations stating that Haberman's details were "fake".
About Haberman's life and career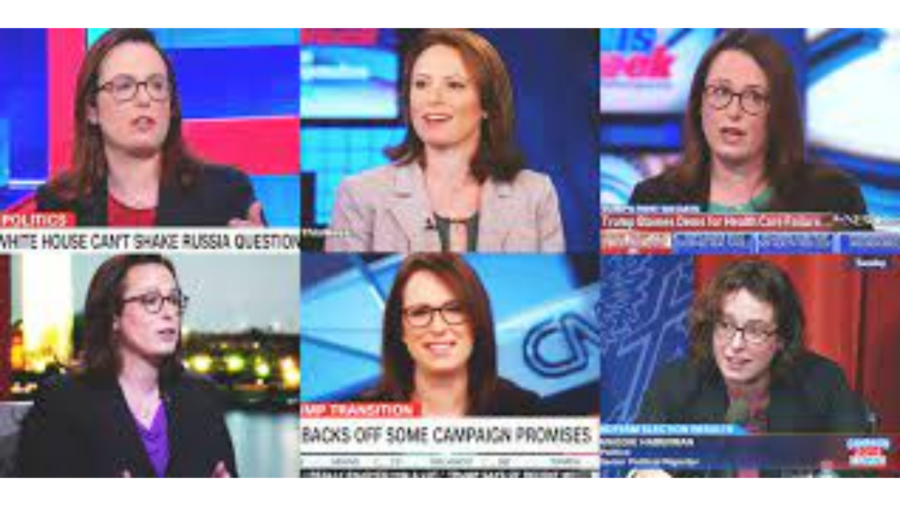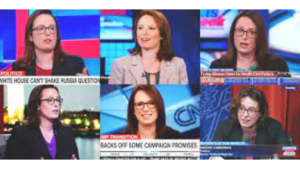 Maggie Lindsey Haberman is a prominent journalist of America and one of the fiercest critics of former president Donald Trump. She currently works for The New York Times as a White House Correspondent and a political analyst for CNN. She has also previously worked as a political reporter for the New York Post, the New York Daily News, and Politico. Haberman acquired prominence due to her coverage of Trump's campaign, presidency, and post-presidency for the Times. Haberman earned the Pulitzer Prize for National Reporting (shared with colleagues at the Times and The Washington Post), in 2018 for reporting on the Trump administration. She won the individual Aldo Beckman Memorial Award from the White House Correspondents' Association, as well as the Front Page Award for Journalist of the Year from the Newswomen's Club of New York in the same year.
She is also cited as 'the highest profile reporter' covering Trump's campaign and presidency.
"Profit over profession"…  Haberman's 'sitting over story' irks Twitterati
Haberman's latest publication has recently become a subject of disdain for allegedly saving the information of Trump's potential violation of the Presidential Records Act for the promotion of Confidence Man.  
Haber who has had access to inside information from Trump's inner circle through her work as a White House correspondent, has denied the allegations stating that she "did not know this was happening while he was president" and apparently was "trying to get this information out as fast as possible".  
"I would not want someone thinking that I knew this in real time because I didn't." –Haberman added. 
Also read:
Confidence Man book – Trump's tweet controversy explained

Subscribe to Email Updates :