House Minority Leader Hakeem Jeffries denounced the current United States House of Representative Speaker Mike Johnson by labelling him 'extreme right-wing ideologue' before the House voted to elect him.
Here are the details of the news.
Hakeem Jeffries Calls Mike Johnson an 'extreme right-wing ideologue'
On Wednesday, Democratic New York Representative and House Minority Leader Hakeem Jeffries criticized the newly elected Louisiana Republican House Speaker Mike Johnson shortly before the voting for the Speakership.
In an interview, Jeffries slammed the current Speaker for his conservative perspectives on various issues such as abortion and LGBTQ rights and for his endorsement of former President Donald Trump's false claims of election fraud.
Jeffries said, "I don't know Mike Johnson well. Based on his track record, he appears to be an extreme right-wing ideologue."
The United States House of Representatives ran without a Speaker for multiple weeks after eight Republicans and all Democrats voted and removed the California Representative Kevin McCarthy from his position of House Speaker at the beginning of this month.
Mike Johnson was elected 56th Speaker by full-vote support of all 220 Republicans present and voting on Wednesday. On the other hand, all 209 Democrats voted for Jeffries.
Jeffries' attack on Johnson came after the Louisiana representative was nominated for the position of House Speaker.
Jeffries said, "Mike Johnson wants to criminalize abortion care and impose a nationwide ban. Mike Johnson was one of the chief architects of trying to overturn the results of the 2020 presidential election. Mike Johnson also wants to end Social Security and Medicare as we know it. Those are extreme views, and House Democrats will push back aggressively against that."
While he criticized Johnson for his political stances, he said that Democrats would work bipartisanly if the Louisiana Representative becomes a House Speaker.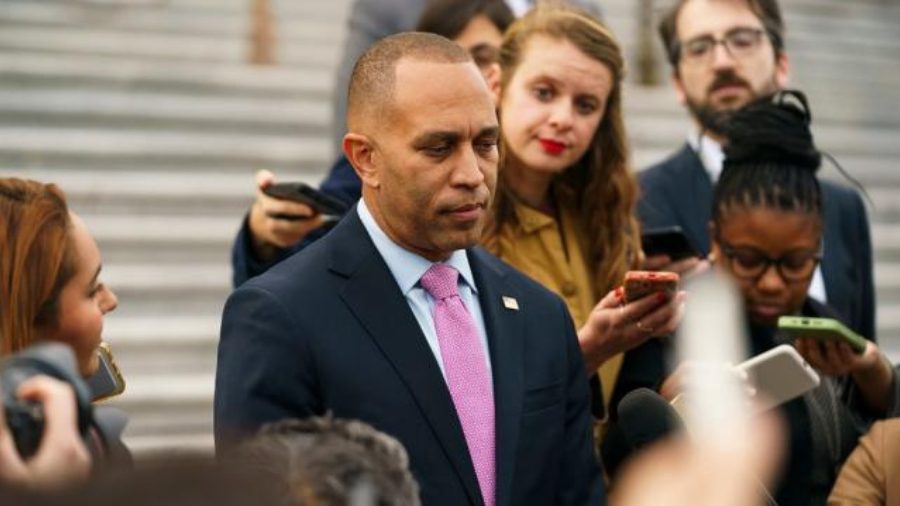 The House Minority Leader continued, "However, at the same period of time, we've said from the very beginning of this Congress and demonstrated that we are ready, willing and able to find common ground with our Republican colleagues in order to advance bipartisan solutions to solve problems for hardworking American taxpayers."
"And all Mike Johnson will need to do is to meet us in a bipartisan way in that fashion, and we will be able to work together whenever and wherever possible," added Jeffries.
Johnson, 51, is a conservative Christian who opposes abortion rights and same-sex marriages while supporting LGBTQ restrictions.
Although he is among the most celebrated Republicans, critics often attack his strong conservative beliefs.
Johnson was the fourth candidate the House GOP nominated for the Speaker seat. The other three nominated candidates included Steve Scalise (House Majority Leader and Louisiana's 1st congressional district representative), Jim Jordan (Ohio's 4th congressional district Representative) and Tom Emmer (House Majority Whip and Representative of Minnesota's 6th Congressional District).
Amongst the three, Jim Jordan was assumed to be the strongest candidate with maximum potential to win the Speakership. However, he failed to win 217 votes in three consecutive votes on the House floor.
At the same time, the other two, Steve Scalise and Tom Emmer, dropped out as the Speaker candidate before the floor votes, anticipating inadequate support to be a Speaker.
Signup For Our Newsletter