Verizon completes its high-speed Internet expansion project in Delaware before the set schedule.
Here are the details of the news.
High-Speed Internet Expansion In Delaware Completed Six Months Early
To enhance connectivity in the unserved regions, Verizon, one of the leading telecommunication service providers in the United States, has completed its deployment of high-speed broadband internet service in Delaware six months ahead of its schedule.
Regarding the achievement, Matt Noren, Verizon's Vice President of Wireline Network Operations North Region, said, " We are bringing our outstanding internet service to more people than ever, especially in unserved and underserved areas. Our commitment to more residents of Delaware continues as we are able to offer our 100% fibre Fios internet service to fuel how they work, live and play."
The project aiming to provide Internet accessibility all across the State was completed with more than $6 million in funding that is provided as part of the American Rescue Plan (ARP).
Eric Fitzgerald Reed, Public Policy & State Government Affairs for the DE, PA and NJ Region at Verizon, has expressed gratitude for the early completion of high-speed Internet,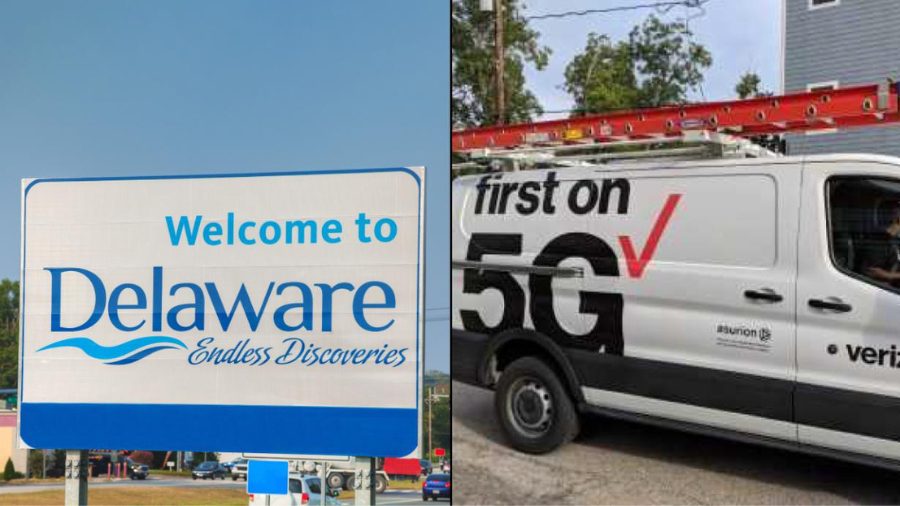 "We applaud Governor Carney and his team for their leadership in establishing a robust broadband program in Delaware. Verizon is focused on delivering broadband internet services, and this partnership expands high-speed broadband access to thousands of residents and will better connect our communities.
"We look forward to similar opportunities in other communities as they arise."
With the Internet expansion program, nearly 2,000 homes and businesses in Bridgeville, Camden, Dover, Smyrna, and Ocean View will have access to high-speed Internet. The project involved installing over 200 miles of fibre between Rehoboth Beach and NYC.
Along with completing the project, Verizon is expanding its wireless home and business internet services, powered by 5G Ultra Wideband, in Rehoboth and Dewey Beach in the State. As such, the high-speed Internet program brings more benefits to Delaware people.
Moreover, Verizon's 100% fibre network provides award-winning Fios broadband service with no data caps. Customers who subscribe to Fios broadband service will get to choose from various plans that offer at least 300 Mbps for downloads and uploads for $25 monthly with AutoPay and select 5G mobile plans.
Some specific regions of Delaware will also have access to Fios fastest speed, Fios 2 Gig plans starting at $94.9 with Autopay and eligible 5G mobile plans.
Additionally, Verizon also participates in the federal government's Affordable Connectivity Program (ACP) to provide affordable internet accessibility to low-income people in the State.
With the high-speed Internet expansion program and ACP, people can get free government Internet service without hidden charges or annual contracts, equipment charges, or data caps.
Through its Forward program, Verizon endeavours to connect people with the world by providing affordable high-speed Internet. If you are one of Verizon's subscribers in Delaware, be ready to grab the advantages of the carrier's new accomplishment.
Signup For Our Newsletter