Gabpay is a newly launched app for users who make regular transactions online. It is an app launched by Andrew Torba and his company, Gab. The app is currently available in the United States of America but will soon be available in over 20 countries. In this article, you will find out How Do GabPay Merchant Accounts Work?
How Do GabPay Merchant Accounts Work?
GabPay Merchant Accounts gives you the peace of mind that comes from working with a friend who is always looking out for your best interests. They offer you a Gabpay merchant account with a bank that encourages Gab and actual representatives who are concerned about our cause. An organization can accept and handle electronic payment card transactions using a merchant account, or a specific kind of business bank account.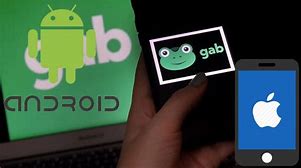 To use a Gabpay merchant account, a company must collaborate with a merchant acquiring bank, which manages all communications related to an electronic payment transaction. Relationships with merchant accounts are crucial for internet businesses. Some physical-and-mortar companies can avoid the additional charges associated with these account arrangements by accepting cash deposits into a typical business deposit account. One kind of business bank account is a merchant account.
How to apply for GabPay Merchant Accounts?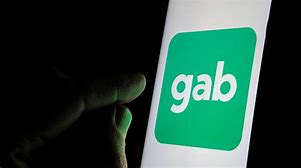 In the United States of America, people can make payments and support their businesses using the Gabpay app. What is Gabpay, exactly? Why do we need it? Why should we use it?
These are the common questions asked by new users and readers. Yes, it's essential to use because by using the app, you'll benefit yourself and your country. Nowadays, small businesses and newly started companies are getting suppressed by the government and Big tech.
Follow the following steps if you want to apply for GabPay Merchant Accounts:
It is now simpler than ever to determine whether a Dedicated Merchant Account is the best option for your company. Send an email, and Gabpay will assist you and identify the most appropriate solutions.
Interview and application
If you proceed after the interview, their committed staff will send you a thorough application. The Gabpay staff will be on hand to help you during this phase of the process by chat, email, or phone.
Bank review/ underwriting
The underwriter at the bank will get your complete application package from the Gabpay team for review. The approval process usually takes seven to 10 days.
Following approval, your representative will help you with any needs your company may have. They have all the tools your company needs and an integration team that can assist with eCommerce setups.
Also Read|| GabPay Login – Step-to-step login guide
Steps to register an account on Gabpay app
Gabpay is a very simple app anybody who is an adult can use the app and can make payments with a minimum charge fee.
Follow the following steps to register on Gabpay app:
Step1- Open Chrome and search the official website of Gabpay.
Step 2- Click on register an account.
Step 3- First, you will be asked to add a username, First name, Last Name, Email d, and your phone number. After that, click on next.
Step 4- You will get an OTP on your email or registered phone number.
Step 5- Enter your address, and lastly, you will provide your bank details.
Step 6- click on submit, and now you can make transactions whenever you want.
How to make transactions by using the Q.R. code?
Due to issues, the app is not currently available on the Play Store, but you can still get the app from Chrome.
If you want to make your payments easy, then follow these steps to make your payments:
Step 1- Open the app on the device and log in with your phone number and password.
Step 2- Go to the right-top corner menu.
Step 3- Click on your profile picture or your name in the top right corner.
Step 4- On the dropdown menu, click on Q.R. codes.
Step 5- Enter details like an amount, how many times the Q.R. can be used, and the name of the Q.R. code.
Step 6 – pay the charges as per requested. Click on submit and confirm.
Step 7- Now, the Q.R. code will be displayed on your screen.
Is Gabpay Merchant Account an Alternative To Paypal Merchant account?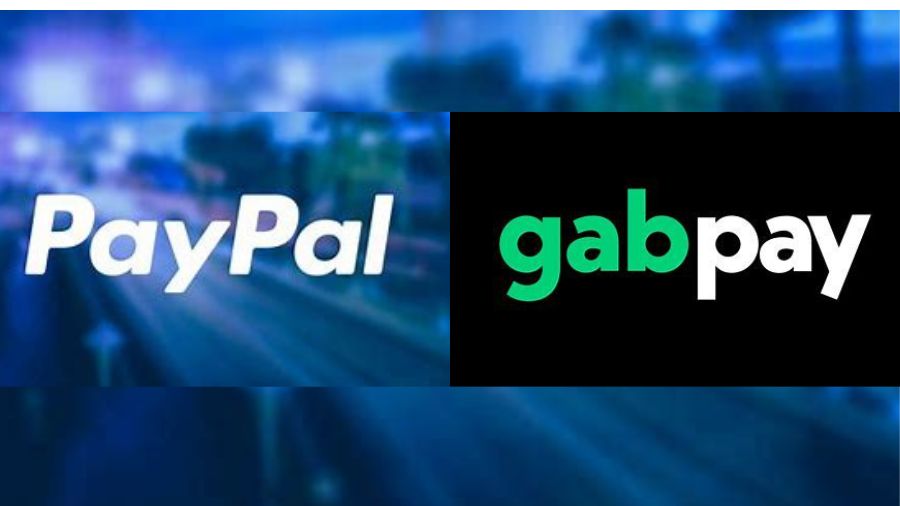 Some individuals seem concerned about how GabPay Merchant Accounts will function and wonder if it would serve a comparable function to services like PayPal Merchant Accounts. In response to these inquiries, the official Gab account for GabPay stated some significant parallels and differences between the two businesses.
According to the Gab account, many individuals have reportedly questioned whether GabPay is comparable to PayPal. Yes, we have a mechanism in place to control credit card and debit card transactions. If PayPal is used to accepting payments there, customers are sent to the company's e-commerce website to finish the purchase.
Why is Developing the infrastructure required for a parallel digital economy?
When they learn about a global issue in Gab, such as the extensive technical censorship and the emergence of the anti-white, anti-Christian, anti-American economy, according to its creators, they do not complain as our ineffective politicians do. They start acting and constructing right away.
During the past few months, their engineering efforts have been entirely devoted to creating the framework for the new digital economy. This includes things like Gab Pay, Gab Marketplace, and Gab Ads, which are all now under development and will be accessible this summer. Although the purpose of these services should be obvious, they vow to provide more details in the coming weeks.
They've also admitted that they're updating Gab T.V., their free-to-air platform, and adding new data centers that their servers will run.
Gab begs you to hold on to your faith and assures you that solutions are being developed to free millions of people from the persecution and hatred of the American aristocracy.
How much Gabpay is secured to use for transactions?
You have a limit on how much you can send and receive. Limit transaction volumes for each account due to Know Your Client (KYC) laws at the local and federal levels and guaranteed funds for all beneficiaries. If you switch to a more sophisticated User account for better data protection, you could be able to transmit and receive more data.
GabPay has made use of a Level 4 Military-Grade Encrypted Web Application Firewall. It implies the same business that the U.K. Government and other governments, banks, and significant processors use globally in addition to customary third-party PEN (penetration) checks.
Sponsor banks must frequently carry out independent audits. The services offered are regular OFAC checks, SOC audits, underwriting, compliance monitoring, and ACH audit approved by NACHA. The sponsors' audits of federal and state financial and banking institutions are directly accessible to them. You can promote GabPay to your customers or use our brand name (Got Money). The other person will be completely unaware that they are paying you through Gabbay until you wish to make an announcement. You alone are in charge of that decision.
What about the use of GabPay outside of America?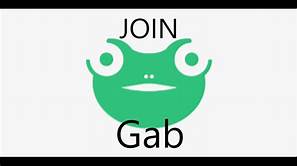 The company started its venture there because it is based in the U.S. Starting in September 2022, it is anticipated that the app will spread to over 140 nations, reaching several billion individuals and companies. Will this be offered in your nation? The legal framework of any country will determine this. Since this is a banking network operation, it will be handled by the regulators in your nation.

Subscribe to Email Updates :