A person-to-person payment network, the new GabPay App. With the help of the new software, users may rapidly transfer money from almost any bank account in the U.S. to any person or company that has a cell phone or email. It will be available in nearly 10 countries. In the article, you will find how to use the GabPay App.
How To Use GabPay App? How Does it Work?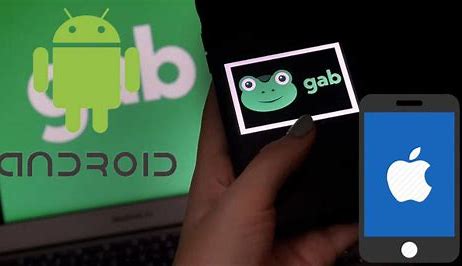 The app is basic in design. Transfer money from a bank account, keep a balance, send money to anyone and spend it, get money right now, or cash your money out at almost any financial institution in the USA. Yes, immediately. There are no chargebacks, and all transactions on the app are immediate and final. You can use the ios version or android version without any issues. Firstly, you need to install the app on your device, or you can download the Apk if it's not available on the play store. After that, sign up and log in with the required details and use the app whenever you want. Below, you will find steps to sign up or log in.
How to Sign Up on GabPay?
Users in the U.S. can now register and begin processing transactions. You can deposit funds from your bank account and make payments, receive money, and withdraw with ease. You can use this amazing app to make transactions without any fear. Follow the following steps to sign up for the app:
Step 1: On the page, there are two options for signing up or logging in. Click on sign up.
Step 2: Fill in the remaining information, such as "Provide a Public Username."
Step 3: You can provide your email address or phone number in the following step.
Step 4: Select "next" from the menu.
Step 5: On the following screen, enter your address information, including your street address, your suite number, your zip code, your city, your state, etc., then select "Next" from the menu.
You must enter your bank information on the last page in order to easily make payments, receive money, and withdraw it. This allows you to deposit money from your bank account. Without worrying about chargebacks, indefinite holds, or retaliation due to political opinions, merchants can accept payments.
Also Read|| The Complete Guide to Advertising on Gab
What is the price?
Everyone values money, and it has been taken care of. When you transact, they will charge a tiny fee of 1.9 percent + $0.15. Supporting the network and the emerging parallel economy is something you can do. The cost can be divided, you can decide to pay, or the other side can
How About Outside the United States?
The company started this project at home because they are based in the U.S. Starting in September 2022, the app is anticipated to spread to over 140 countries, reaching several billion individuals and companies. Will we export this to your nation? It will rely on the legislation of each nation. This is a banking network operation, so it will be up to the regulators in your nation to handle it.
Constructing the necessary infrastructure for a parallel digital economy
According to its creators, they do not complain like our ineffective politicians do when they become aware of a global issue in Gab, such as the significant technical censorship and an awakening of the anti-white, anti-Christian, anti-American economy. They start acting and constructing right away.
They have concentrated all of their engineering efforts over the past few months on creating the foundation for the new digital economy. This includes products like Gab Pay, Gab Marketplace, and Gab Ads, all of which are now under development and will be released this summer. The purpose of these services is presumably obvious, but they vow to give further details in the upcoming weeks.
They have also admitted that they are expanding their physical infrastructure to include new data centers powered by servers they own and control, as well as a significant upgrade to Gab T.V., their free-to-air platform. Gab asks you to keep up the faith and assures you that solutions are being developed to free millions from the tyranny and hatred of the American oligarchy.
Also Read – Gabpay Login – a step-by-step guide
How many transactions can you make?
You are limited in how much you can send and receive. Limit transaction quantities for each account due to Know Your Client (KYC) rules at the state and federal levels and guaranteed funds for all beneficiaries. Upgrading to a higher-level User account may allow you to transmit and receive more data. GABPAY makes use of a Level 4 Military-Grade Encrypted Web Application Firewall. It employs the same business that the U.K. Government and other governments, banks, and critical processors use globally in addition to routine third-party PEN (penetration) checks.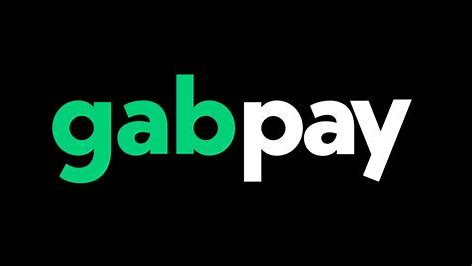 Sponsor banks are expected to do independent audits on a regular basis. There are a variety of services offered, including NACHA-approved ACH audits, SOC audits, underwriting and compliance monitoring, periodic OFAC checks, and more. The audits that sponsors submit to federal and state banking and financial organizations are directly accessible to sponsors. You can utilize our outside name or display GabPay to your customers (Got Money). The other party will be completely unaware that they are paying you through Gabbay until you decide to announce it. It is entirely up to you to make your decision.
Does Gabpay resemble Paypal?
It seems that questions about how GabPay would work, with some questioning if there was a comparable function to that of services like PayPal. In response to these inquiries, the official Gab account for GabPay stated that there are some pertinent parallels as well as differences between the two businesses.
Many individuals have asked if GabPay is comparable to PayPal, according to the Gab account. Yes, we do manage credit/debit card transactions in a way. If a company uses PayPal to process payments on its e-commerce website, the customer will be directed there to complete the transaction.
"Shopify, WooCommerce, BigCommerce, Wix, and more than 150 other e-commerce platforms can use GabPay's credit card service. We won't link your consumers to another website, forcing them to enter their credit/debit card information on YOUR site.
Agenda of the Gabpay App?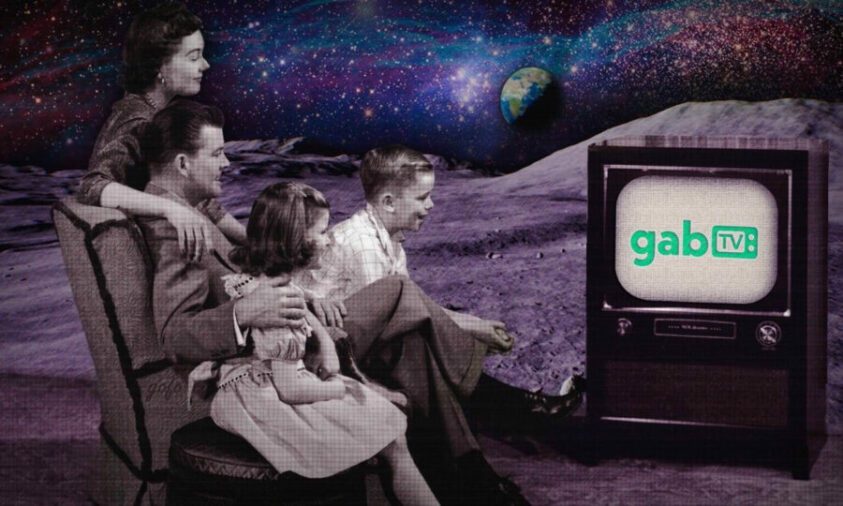 According to the business, CEO and founder Andrew Torba first unveiled GabPay in August as one of a number of solutions meant to encourage individual freedom and free expression. The objective is to establish an alternate economy in addition to an alternative social network.
The fact that Gab, like many others, was cut off by a number of banks and payment processors, including PayPal and even Coinbase, pushed those behind it to start creating an alternative financial infrastructure. Financial censorship is one of the concerns Gab seeks to address. Additionally, Visa and Mastercard debit and credit cards are no longer accepted by Gab.
As promised in August, the service was made available before the end of the year. Gab is now explaining how GabPay Dedicated Merchant Accounts work and who this service is for. According to a blog post, Gab Merchant Services is not currently the greatest option for people who handle less than $2,000 per month because it is a dedicated merchant account provider rather than a payment aggregator like PayPal, Square, or Stripe.

Subscribe to Email Updates :