What is Tello?
Tello is a fantastic service provider that uses the T-Mobile network. Associating with T-Mobile simply means that this Carrier will never let you down when it comes to providing dependable nationwide service. Furthermore, this Carrier provides reasonable plans and does not bind you to a contract.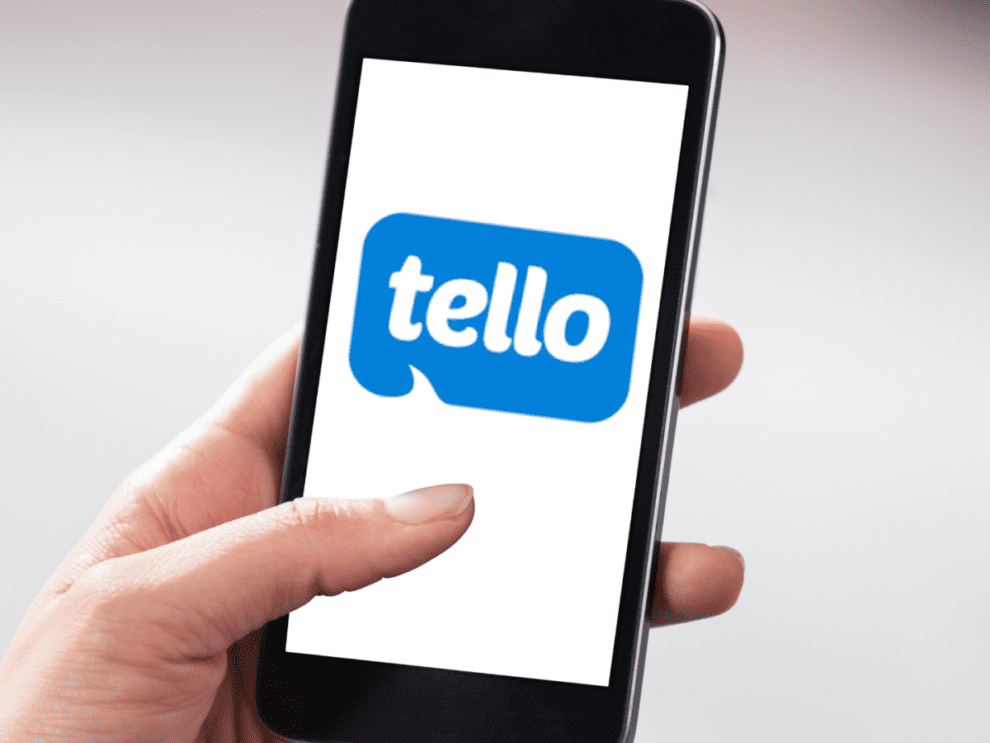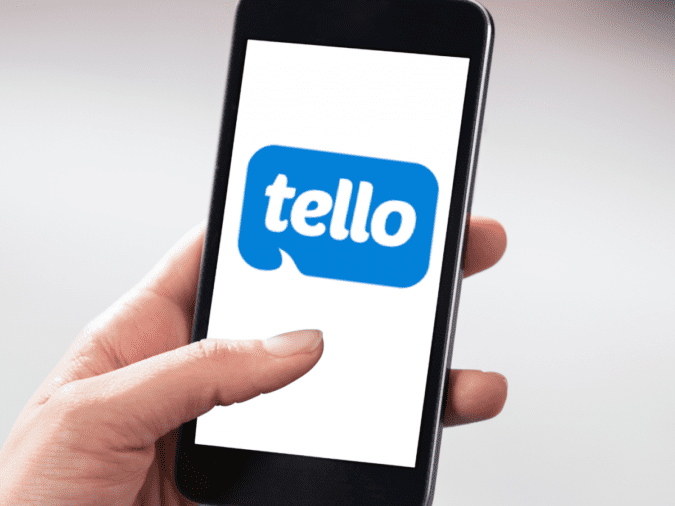 It is also one of the fastest-growing cell phone service providers in the United States, providing services that are both flexible and user-friendly. Finally, this Tello SIM Card provider provides excellent customer service. As a result, if you have a problem with its services, simply contact them, and they will respond quickly.
Tello SIM Card Features
Tello Mobile is undoubtedly one of the top prepaid options for low-cost cell phone bills right now. Of course, there are numerous excellent solutions available. After all, the prepaid industry is utterly swamped with companies seeking market share, but Tello undoubtedly distinguishes itself in terms of value.
With plans as low as $5 per month, Tello is easily positioned as one of the cheapest solutions overall right now, and if you're looking for a short introduction, we've got all the information right here on this page.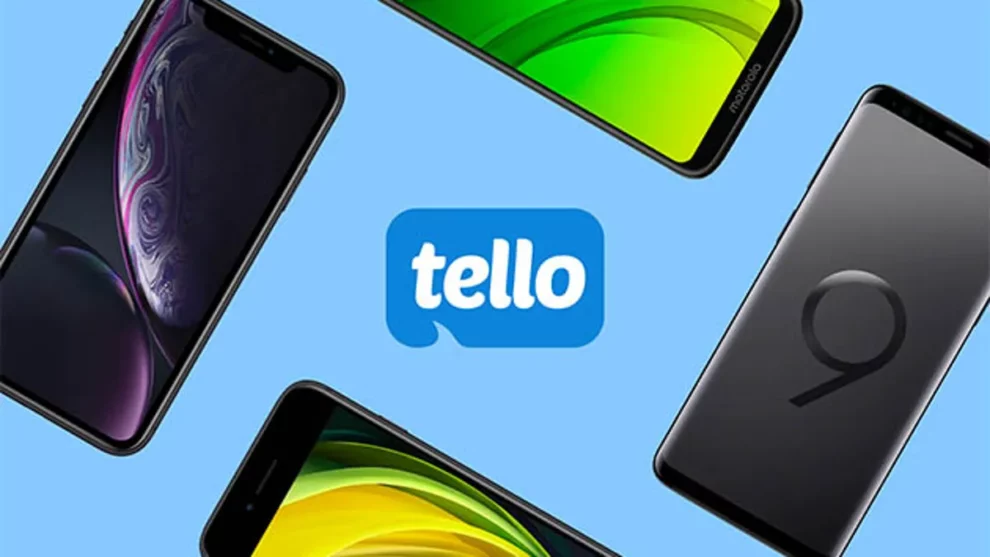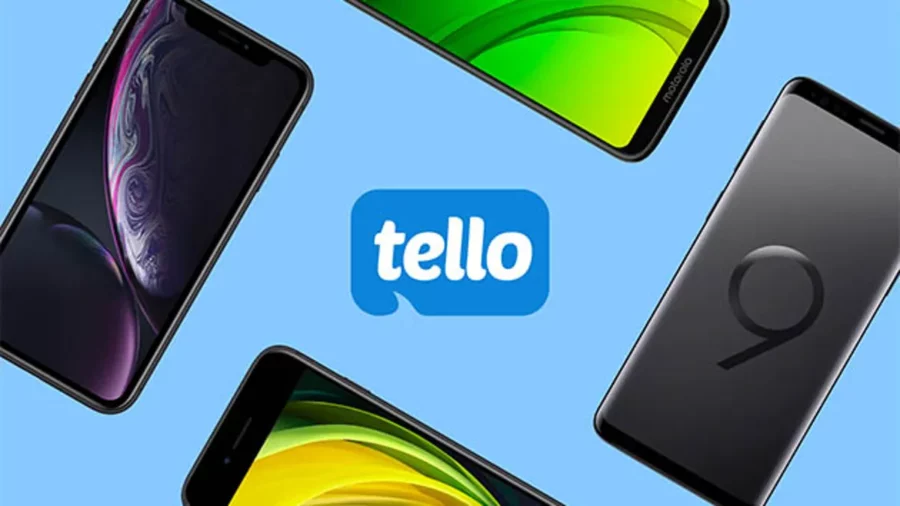 When it comes to Tello SIM cards, the Carrier's SIM cards are GSM phone compatible. This is due to Telllo's reliance on the T-Mobile network carrier. When you buy a Tello SIM card, you will receive a lot of advantages. This card is extremely simple to activate and provides access to Carrier's prepaid services with no credit check and no activation cost.
Tello SIM Card Plans
Because this Carrier only supports GSM-enabled smartphones, a SIM card is required to use its services. All you have to do is buy the SIM card and activate it on the move. As a result, this Carrier is not SIM-free.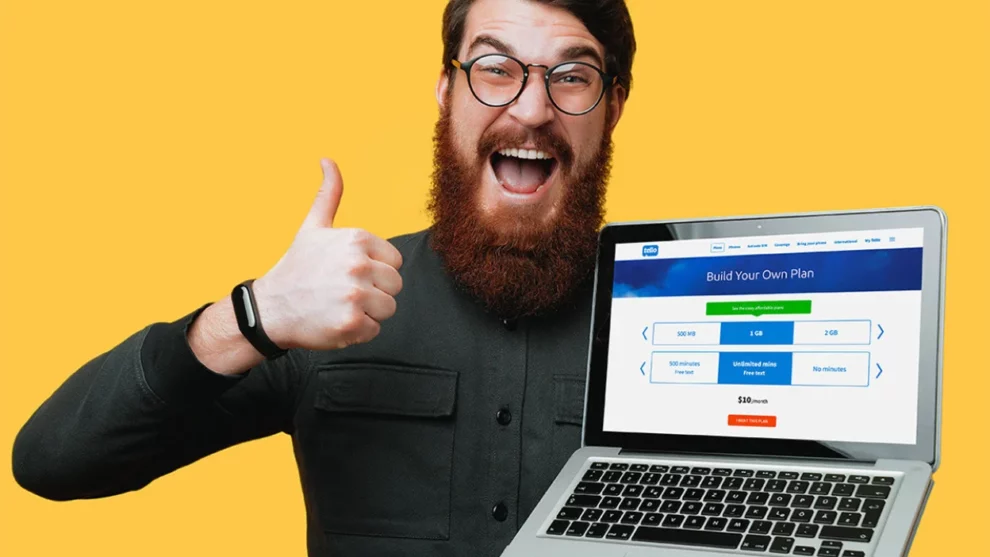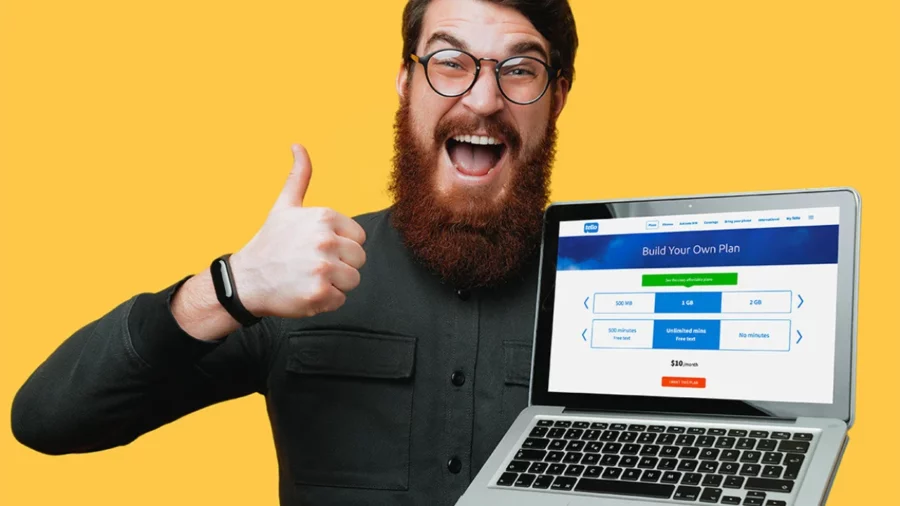 Tello Economy | 1GB data | Unlimited calls and texts | $10/month
Tello's most affordable "ready-made" plan is the Economy plan, which costs just $10 a month and includes 1GB of data, unlimited minutes, and texts. This is easily one of the cheapest pay-monthly plans available, but keep in mind that 1 GB of 5G doesn't go very far, so keep that in mind.
Tello Value | 2GB data | Unlimited calls and texts | $14/month
For a little more money every month, you may upgrade to the Tello Value plan, which includes 2GB of data per month. Again, that's not a lot of data, but it will last longer than the Economy plan, making this a smart option if you usually use WiFi but want a little bit of data each month just in case.
Tello Smart | 4GB data | Unlimited calls and texts | $19 monthly
The Smart plan, which comes with 4GB of data per month, is the final Tello plan with a strict monthly data allowance. That's a decent amount if you're going to be messaging, browsing, or shopping frequently on your device.
If you're planning to stream video or music, though, we'd recommend increasing your allocation even more.
Tello Data | Unlimited data | Unlimited calls and texts | $39 per month
Tello also offers unlimited data for a substantially higher monthly rate than the more basic options discussed above. You'll get 25GB of high-speed 5G data (2G speeds after that), unlimited calls and text, and free hotspot tethering for $39 per month. While expensive, this is the ideal option if you're a heavy user who enjoys streaming movies and music on the go.
Make your plan | From 0 to Unlimited data | From 0 to Unlimited talk and text | From $5 to $39/month
If you're planning to stream video or music, though, we'd recommend increasing your allocation even more.
Are the above Tello plans insufficient for your needs? Fortunately, one of Tello's primary selling points is the ability to tailor a plan to your specific requirements. The Tello plans page has a slider at the top where you may choose the quantity of data, minutes, and texts you require every month. If you want to change your plan at any time, you can do so; the remaining balance will simply roll over into the next month.
Pay-as-you-go | $20 minimum | $1 per minute and text message | $2 per megabyte of data
Finally, Tello's Pay as you Go SIM card eliminates the need for monthly bills. Simply said, you can pre-load a SIM card with $20 to $50 of credit at a time, which will be charged only when you use your handset. The current rates are 1 cent per minute of domestic talk time or text and 2 cents per MB of data utilized. Please keep in mind that credit expires after three months of inactivity.
Also read: Overview Of Cricket Wireless Affordable Connectivity Program (ACP)
Where Can I Get a Tello SIM Card in My Area?
If you wish to purchase a Tello SIM card, there are two options available to you. First and foremost, you have the option of purchasing it through this Carrier's website. You must first navigate to the Bring Your Phone website and then enter your phone's IMEI. Following that, click the 'Check' option and then follow the directions on your screen. This is because this Carrier allows you to carry your phone as long as it is GSM-capable and unlocked.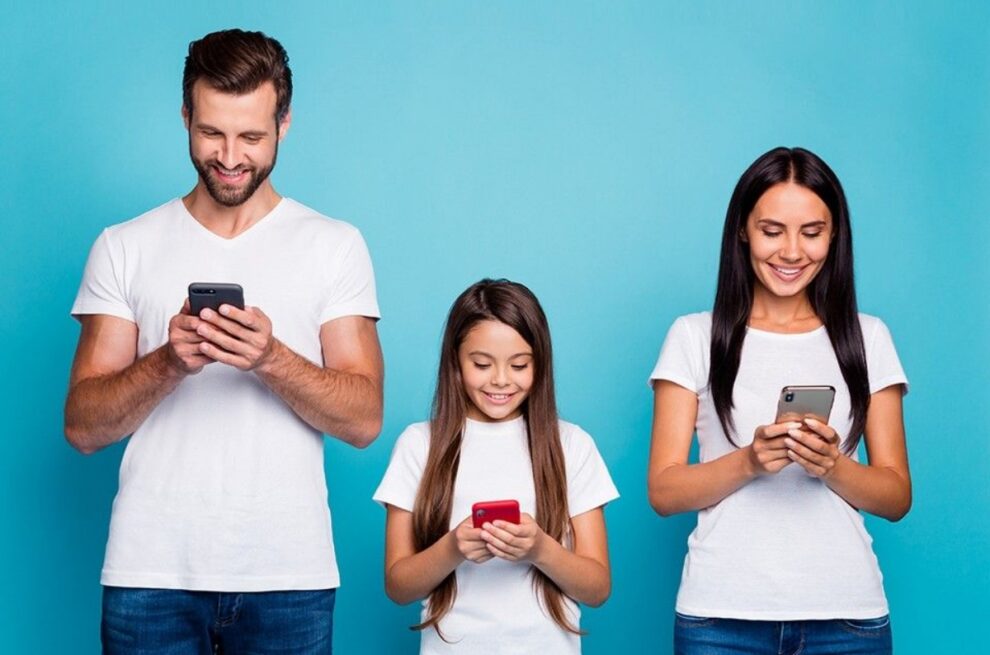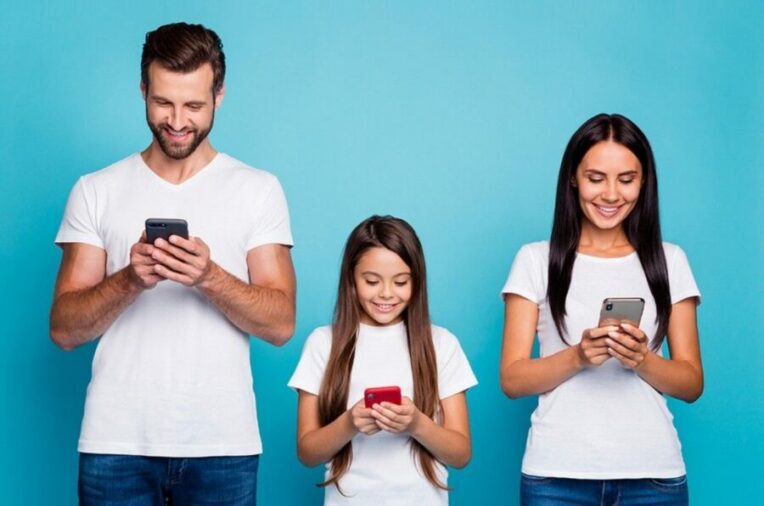 In addition to the methods listed above, you can also acquire a SIM card from Amazon. Fortunately, Amazon offers a variety of SIM cards to pick from. The good news is that this SIM card kit is available in a single package with three different-sized punch-out SIM possibilities. You will be given a nano, mini, or micro SIM card here.
Depending on your device, you can use any of these SIM cards to connect to this Carrier's network. For example, if you have a newer model, you must insert the nano-SIM (4FF). If you're still utilizing the prior versions, the micro-SIM (3FF) is your best bet. Finally, if you have earlier devices that are still compatible, consider inserting a mini-SIM (2FF) or a standard SIM (1FF). However, if you buy a phone from Tello Mobile, you can expect it to come with a free Tello GSM SIM card. As a result, you will not be obliged to buy one.
When I receive my new Tello GSM SIM Card, how do I activate the service?
If you have just received your new Tello GSM SIM card, these are the procedures you should follow to activate it correctly.

To begin, go to Tello's website and then log in to your account.
Navigate to the 'My SIM' section and enter the necessary information. Then, move to the next stage by following the prompts that will appear on your screen.
Allow time for the SIM to be activated. This should take no more than 20 minutes.
Wait about 5 minutes after the activation process is complete before inserting the newly obtained Tello GSM SIM card into your handset.
Your device should be turned off when you insert the SIM card. Turn on your device after inserting the SIM card.
If you follow any on-screen prompts on your phone, your device will be fully activated.
If your gadget does not start automatically, wait around 30 minutes before restarting it. This procedure can then be repeated.
Once the smartphone and SIM card has been activated, you can begin messaging, calling, surfing the internet, and doing other things on Tello's network.
Is Tello available in 5G?
Yes, Tello has 5G data speeds on all of its plans, but once your monthly data allocation is depleted (25GB in the case of the unlimited plan), you'll be back to 2G speeds. That's plenty to send and receive messages, perhaps view a few pages, but not much else, so keep that in mind.
Is Tello cheap?
Tello is an online-only carrier that does not have any physical storefronts or even its cellular network. Like most smaller businesses, it essentially rents service from a larger network, in this case, T-Mobile. Simply said, lower overheads result in more savings for Tello consumers, but there are certain trade-offs to consider.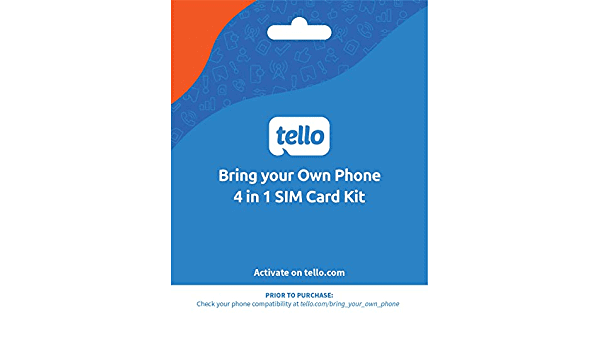 Tello is an MVO (sub-carrier), which implies it is prone to "deprioritization." This means that its users may suffer slower data speeds when the local area is congested since T-Mobile prioritizes its customer service over sub-carriers. Second, the lack of a physical store means you'll have to rely on online and phone-only help if you run into problems, though Tello does offer 24/7 customer care.
Is Tello Worth Money?
Value for money for basic plans.
The market is already swamped with amazing low-cost cell phone plans, but Tello manages to stand out as one of the best value possibilities. It's especially useful if you only need the basics, such as a plan with less than 5GB of data per month or less than $20. Tello, unlike some of the cheapest options, does not hard cap your bandwidth, so when your monthly 5G data allowance runs out, you will just be throttled back to 2G speeds rather than being completely out of data.
One of the things we love about Tello is that you can tailor a cheap cell phone plan directly to your own needs. Don't need much data but want to keep those unlimited minutes? That's a completely viable option, as it is a data-heavy plan without minutes, and you can also freely alter your plan each month if your needs change.
Which network does Tello use?
Tello makes use of the T-Mobile network. Historically, it used the Sprint network, but since T-Mobile and Sprint merged, all sub-carriers (MVNOs) have started switching their service to T-5G Mobile's network. If you sign up today, you'll receive a SIM card that is completely GSM-compatible and will operate with the great majority of unlocked smartphones. If you want to see if your current phone is compatible, follow the instructions on the Tello Bring Your Phone (opens in a new tab) website.
Signup For Our Newsletter