Planning a trip to Kansas? This Kansas tourist safety guide will help you understand how safe is Kansas for travel, some of the safest places to visit in Kansas, and other tips to stay safe.
So, without any further ado, let's get started –
How safe is Kansas for travel – Kansas Tourist Safety Guide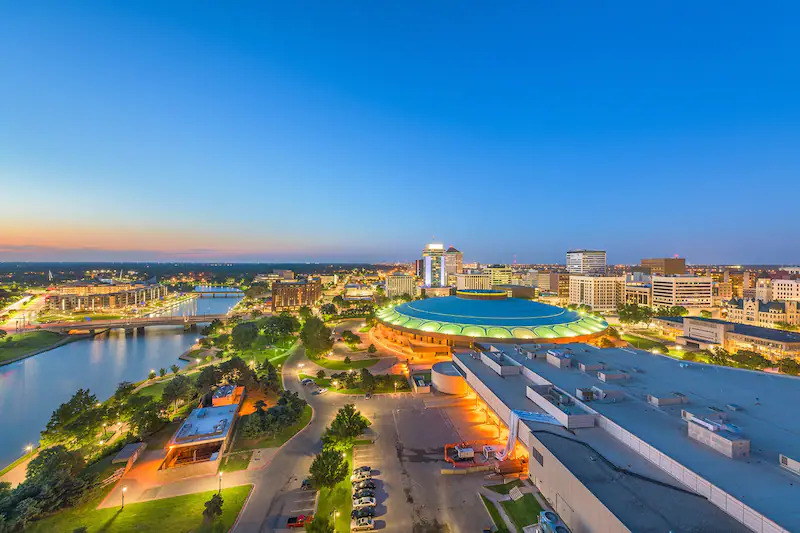 Midwestern Kansas in the United States is popularly known as the Sunflower State and has much to explore. Kansas is an incredible place to visit for art and music lovers and those who thrive on speed and adventure.
So no matter what itinerary you choose to travel in Kansas, you will surely have something interesting on your way. From big city lights to vast open prairies, Kansas has it all. Several private and public zoos, lakes, aquariums, and wildlife parks offer fantastic opportunities to view wildlife groups.
Small towns spread their charm throughout the state. At the same time, different museums and historic sites give history lovers and interested tourists a chance to learn about the history of Kansas and the Midwestern Prairie.
This article contains a detailed guide on how safe Kansas is for travel and other relevant information you might search for while traveling to this place. So, let us explore the state in terms of warnings and dangers –
Warnings & Dangers in Kansas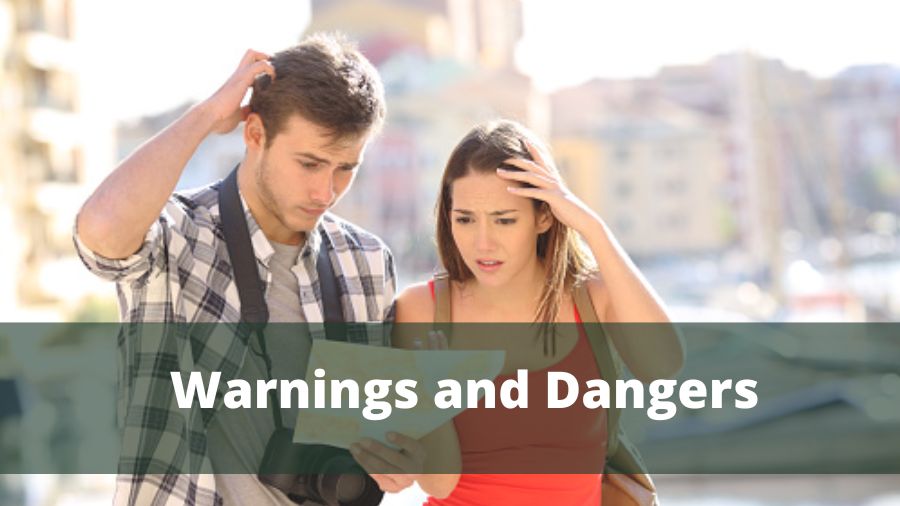 Overall Risk – Low
Kansas is a rural state and is very peaceful. The state has a low overall risk. Few big cities have city-type issues, but it has a negligible risk of danger, especially for tourists. People are generous and helpful. You would love the kindness of the state's people.
Transport and Taxis Risk – Medium
Kansas has moderate transport risk not because the transport system is dangerous but because there is no adequate public transportation available. Rural areas do not have public transportation.
However, buses operate in big cities but are not always clean. In such cases, you can rent a car to travel to the state.
Pickpockets Risk – Low
The state has a low pickpocket risk. Big towns have little chance as some pickpockets may be around, but such situations are rare. However, the risk is negligible, and you can keep your valuables in a hotel safe to ensure security.
Natural Disasters Risk – Medium 
The state has a medium natural disaster risk due to the frequent tornadoes that occur in the state, especially in the spring.
So, it is advised to stay alert to any notice and warnings by the government. Also, keep yourself updated with the weather report, and avoid being out in open areas on stormy days.
Mugging Risk – Low
The state has a negligible mugging risk. Some big cities risk this, but most rural towns are highly safe. However, major cities have safe places for tourists, but the chances of getting mugged are slightly high if you are alone.
So, pay attention to your surroundings while in major cities and avoid roaming alone at night. Moreover, you can avoid the inner cities of Kansas, where there is more risk.
Terrorism Risk – Low
The state has zero terrorism risk. It has no area that has experienced any terrorism. The rural essence of the state makes terrorism difficult. So, you can skip thinking of terrorism as a factor to decide on your trip to Kansas.
Scams Risk – Low
Along with most risks, Kansas has a shallow scam risk. However, some auto repair stores can trick you into getting more money. So, you can ask local people for help and where to drive your car if you need a service.
Women Travelers Risk – Low
Women Travelers have low risk in Kansas as it is safe in almost all areas. A few towns can be risky, so avoid wandering alone at night. Women can be extra careful in such places, and having little knowledge of your area would be helpful.
Tap Water Risk – Low
The state provides safe water for drinking. So the tap water risk is low. However, the water in rural areas is hard, meaning it does not taste good without treatment. There is nothing unhealthy about it. So, you can decide your preference. You can drink bottled water if you find the water has a bad taste.
Following the above warnings, you can better decide your trip to Kansas. You can look at the list of a few safest places you can prefer to stay if you visit the state. 
Safest Tourist Places to visit in Kansas
Hesston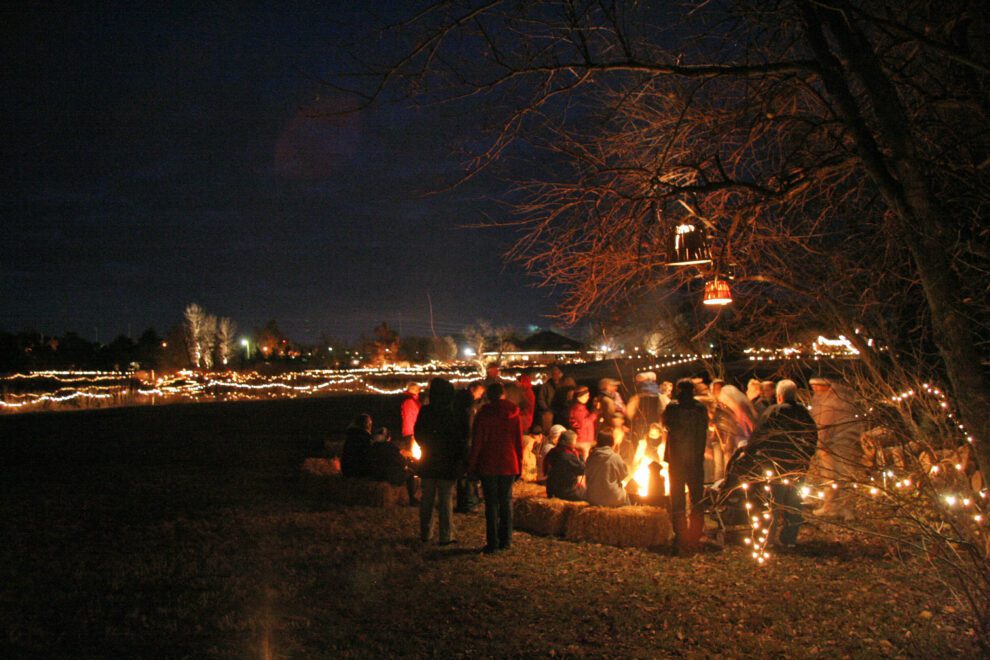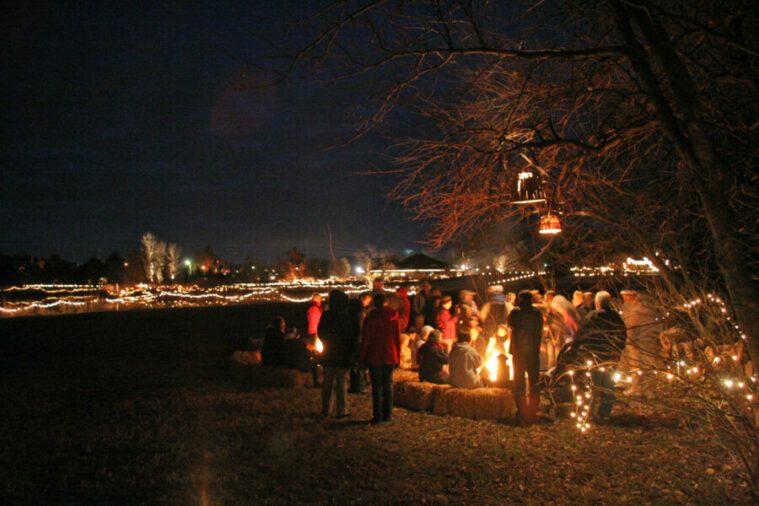 The first on the list is Hesston, a town about 40 miles north of Wichita. There were 0.3 violent crimes per 1000 people last year. The town's overall crime rate is 73 percent below the state average. 
Hesston is a favorite for its famous museums like Dyck Arboretum of the Plains, Museum of World Treasures, Blue Sky Sculpture, Kauffman Museum, Hillsboro Museum, Mennonite Heritage and Agricultural Museum, etc.
Leawood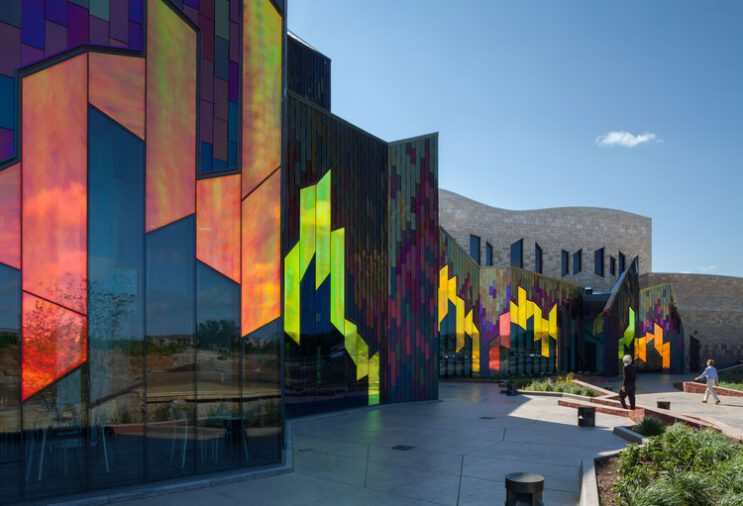 This town is a part of Kansas City, on the south side. Its violent crime rate has been less than one per 1000 people for three consecutive years. The violent crime rate is 90% below the state average, making it one of the safest towns in Kansas.
Leewood's famous tourist places include Leawood City Park, Gezer park, Ironwood Park, Historic Oxford Schoolhouse, Museum at Prairiefire, Prairie Oak Nature Center-Leawood KS, Urban Air Trampoline and Adventure Park, etc.
Scott City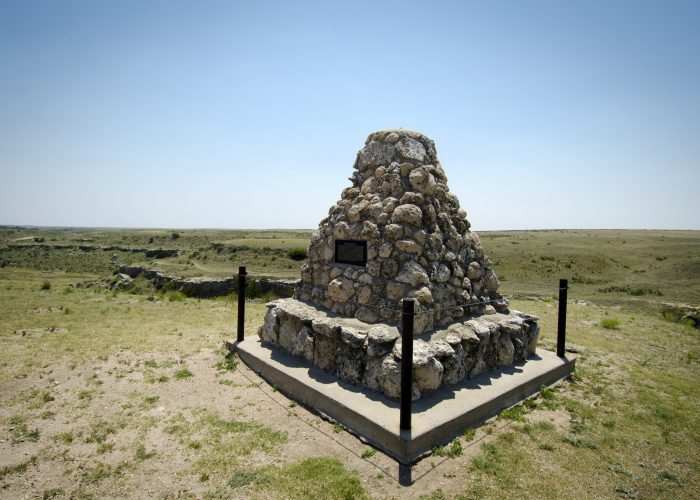 This is a rural town in the western part of the state, 50 miles from the Colorado border. Its violent crime rate is 2.1 per 1000 in 2022, below the state and national average.
Scott City is visited for its credible places like El Quartelejo Museum, Lake Scott State Park, Keystone Gallery, Battle of Punished Woman's Fork National Historic Site, Pine Tree RV Park, Fort Scott National Historic Site, etc.
Valley Center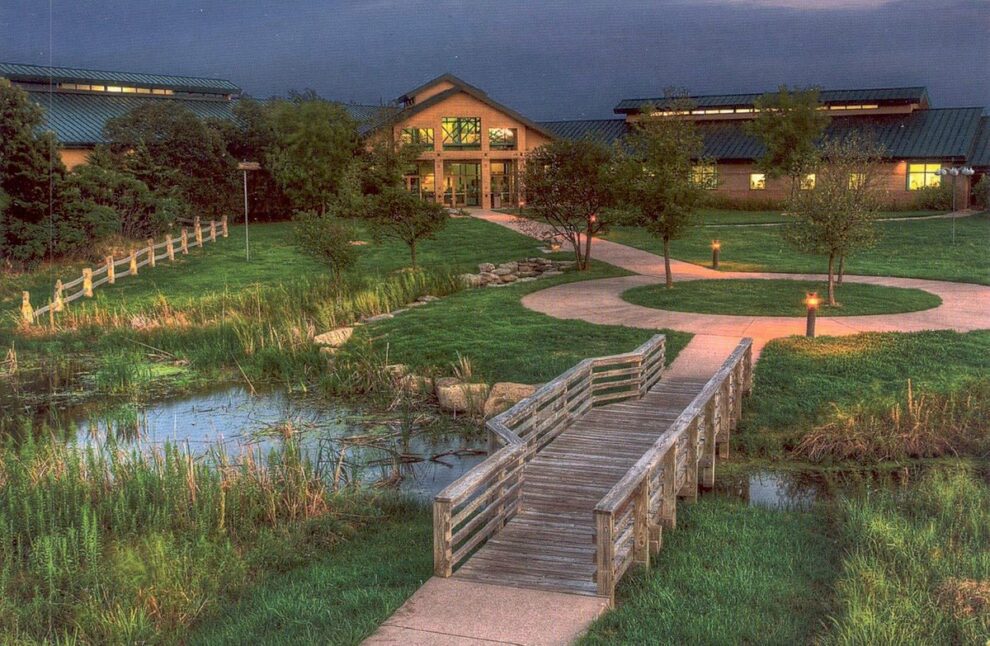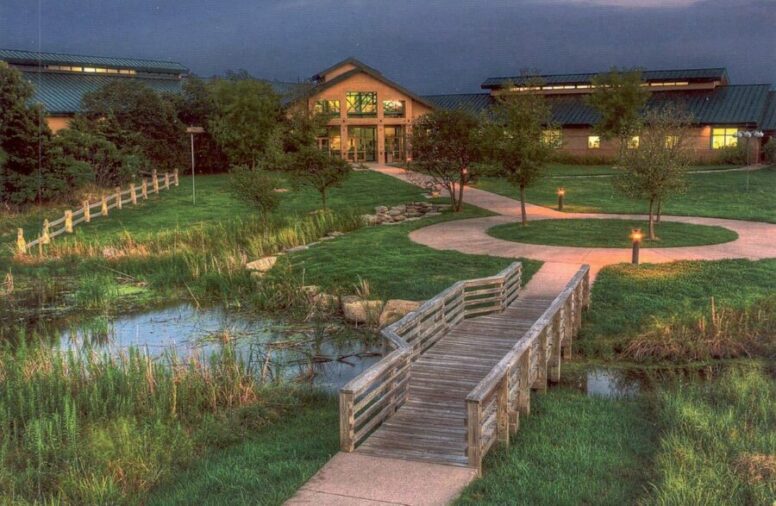 Valley Center is a town in the north of Wichita. The town has violent crime at 73 percent. Valley Center's total crime rate is 68 % lower than the national average, rendering it fourth place on the safest place list.
Valley Center offers famous attractions that include Karg Art Glass, Sedgwick County Zoo, Great Plains Nature Center, Pizza Hut Museum, Ulrich Museum of Art, Elderslie Farm, etc.
Goddard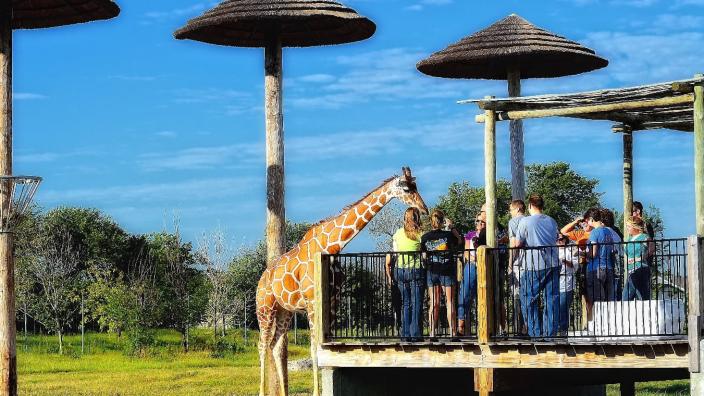 Goddard is on the west side and about 10 miles to Wichita. The town has a less than one in 1000 violent crime rate. Goddard's overall crime rate is 56 percent below the state average, making it the fifth safest town in Kansas. 
The town has popular tourist spots like Tanganyika Wildlife Park, Paramount Antique Mall, The Cotillion Ballroom, Eagle Valley Raptor Center, Sedgwick Park, etc. 
You can further check our list of the most dangerous places in the state you can avoid to make your trip extra safe. 
Places to Avoid in Kansas
Wichita
The first on the list of dangerous places is Wichita, the largest city in Kansas. The crime rate in this town is a matter of concern as you have a 1 in 87 chance of becoming a victim of a violent crime. In addition, you have a 1 in 18 chance of having your property stolen.
Independence
The second on the list is the town of Independence. Here, You can be a victim of a violent crime at 1 in 101, and property crime is higher at 1 in 21. Notably, the crime rate in Independence is 129% above the national average.
Topeka
This town has fewer violent crime rates, which perhaps made this place at the third position but alarming property crime. Your chances of falling victim to violent crime are 1 in 140.
Arkansas City
In Arkansas city, you have a 1 in 180 chance of falling victim to violent crime and a higher chance of property crime, at 1 in 27, making it stand at 4th position in the list. All around, crime in Arkansas City is 71% above the national average.
Coffeyville 
The town of Coffeyville has made it to 5th in the list, and you have a 1 in 29 chance of falling victim to property crime but less than 1 in 155 cases for violent crime.
Apart from being in the safest place, following some safety measures is essential to prevent yourself from getting into any undesirable situation. Check our list below for some safety tips that can help you in your visit.
Also Read – How safe is Georgia Country for Travel
Safety Tips for Traveling to Kansas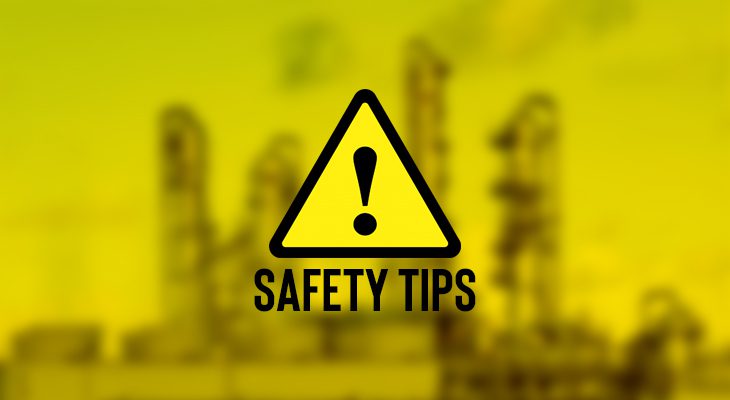 Check Weather Reports 
You must keep yourself updated on weather updates and obey the warnings, if any, as the state can experience heavy storms anytime and turn into tornadoes in the spring.
There can be ice or snowstorms in the winter that can cause trouble. So, we suggest you search for the safest and less vulnerable areas to such disasters.
Listen to storm warnings
We highly advise you not to ignore any storm warnings from the higher authority and move to a safe place as soon as possible. Storms might turn into deadly tornadoes anytime, and you can fall victim to such havoc.
Avoid Wandering Alone
The state is usually safe, but you would be safer if you didn't go out alone at night, especially in big cities like Kansas City or Wichita. It is easier to attack a solo person than a group. You should take basic precautions both in rural as well as in big cities.
Check your gas gauge 
Rural areas provide an incredible traveling experience, but sometimes services are insufficient, and not all small towns have gas stations. You may have to run 50 miles to the next station if you run out of gas. So, it is an excellent idea to watch your gas meter regularly.
Be aware of your phone
It often happens that rural areas have poor phone signal availability. Knowing this would help you avoid being in situations where you need someone and there is no hand available.
Lock your car
Though most of the time, rural areas are safe, it is always best to lock your car as some people may take advantage of an unlocked, unattended vehicle.
Keep yourself hydrated
It is always best to carry your water while traveling, especially in the summer, as there may not be any water available in rural areas. Also, you must drink plenty of water to protect yourself from the summer heat that can cause heat stroke if you are not careful.
Be Careful of Road Hazards
If you are driving in rural areas at night, watch for deer since these animals are abundant and run out in front of your car. Also, check for other wild animals that could run across the road in front of you. They could cause an accident in a remote rural area.
Keep your car in good condition 
Check your car before you ride since a rental car can have issues. This is especially needed in rural areas. So, check your fluid levels, belts, tires, and lights to avoid breakdowns in your path.
Is Kansas safe to travel alone? 
The answer is yes. You can travel the state alone as Kansas is safe in most areas. Some cities can be dangerous, but there is minimal risk.
Is Kansas safe for solo female travelers?
The answer is yes. Women can travel to Kansas alone without fearing any substantial risk. You can avoid a few dangerous places in the state, be informed of where you are, and avoid taking unnecessary risks.
Also Read – How safe is Illinois for Travel
How safe is Kansas for Travel? 
So, to summarise, Kansas is highly safe to travel to. Except for a few cities, the overall state does not involve any significant risk and is one of the most loved tourist destinations worldwide.
With essential safety measures, selecting a safe place, and ignoring the more vulnerable ones, you can have a wonderful experience traveling to Kansas without difficulties.
The extra friendly people, the rural spirit of the state, and the adventure it offers visitors are worth choosing this place for your next holiday destination.
So, this is all regarding how safe Kansas is for travel. Hopefully, this guide proved helpful to you in understanding Kansas and making your trip simple.
Signup For Our Newsletter