In this Lousiana tourist safety guide, we have covered how safe is Louisiana for travel, the safest places to visit, places to avoid, and more.
So without any further ado, let's get started –
How Safe is Louisiana for Travel? – Louisiana Tourist Safety Guide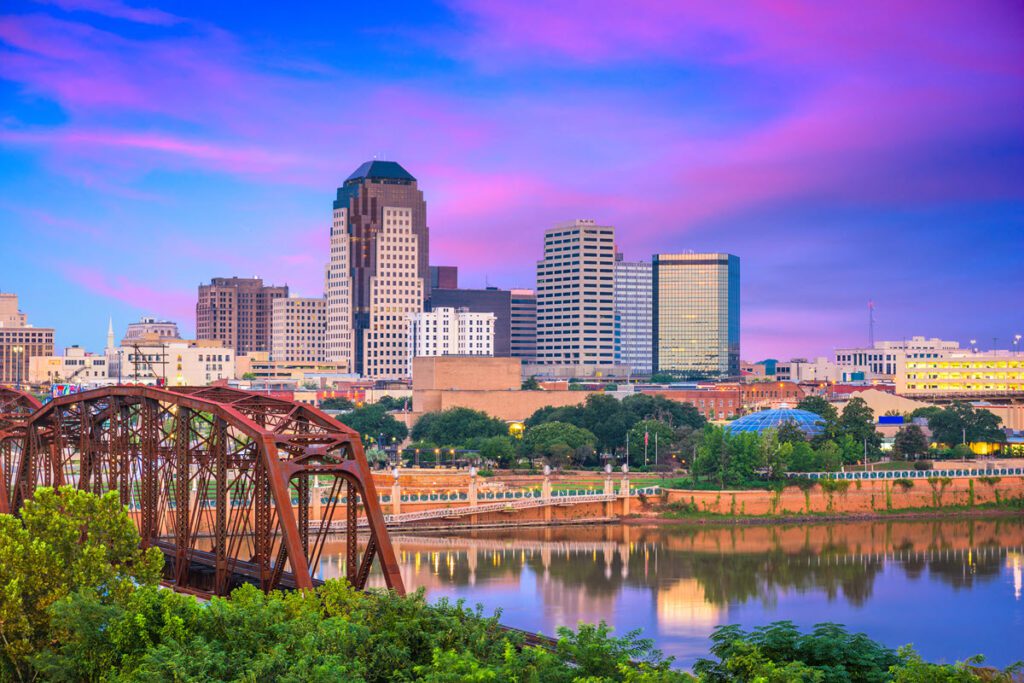 Louisiana is the 20th smallest and 25th most populated area in the US. The state is rich in culture and is known for mixed culture. The mixture of different cultures made this state one of America's most popular tourist destinations.
The Eastern side of Texas, Louisiana, is surrounded by the Mississippi River and the Gulf of Mexico. Louisiana was a vital part of the colonial era as one of the famous southern states of America.
Because of the imports of enslaved people from Africa, this place developed Afro-Creole culture. Apart from the African culture, this state influenced European countries like French, Spanish, and Portuguese, which built a different culture from native Americans.
Not only the culture, but Louisiana also has a great food industry. Crawfish is one of the most popular dishes in America and is produced here in abundance.
If all this mixes cultural tradition and food attracts you the most, you must visit Louisiana at least once.
Also Read – How safe is Tentucky for travel?
Warnings & Dangers in Louisiana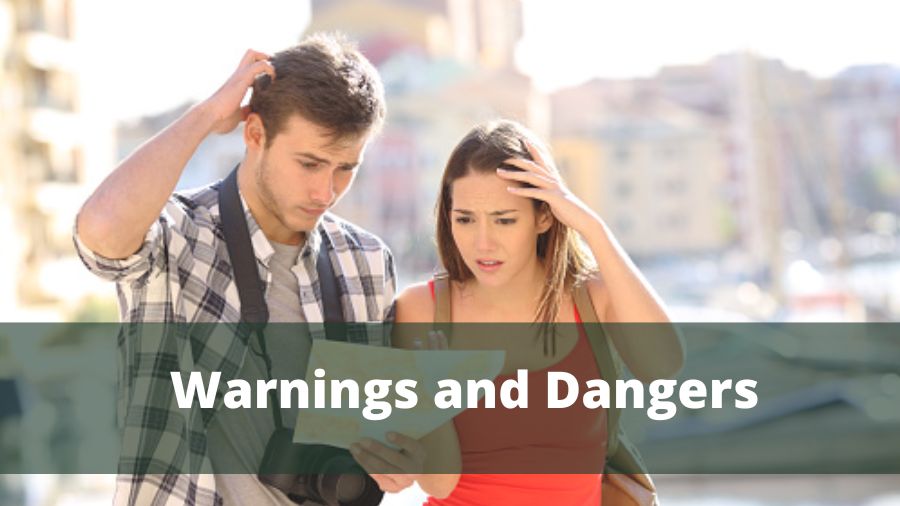 Louisiana is a great state to visit in the United States for its outstanding scenic beauty and fun places. The tourist attractions are primarily historical places and parks. People also love the mixed food culture of this place, so this can be very alluring for the tourists.
But before stepping out, you must check the warnings and crimes of this place so that you can be safe –
Overall Risks – Medium
Overall, the risk for tourists in Lousiana is medium. You might encounter some common crimes such as pickpocketing, mugging, and more, but if you take all safety precautions, you will be mostly safe. 
Transport And Taxi Risks – Low
The travelers must not worry about the transport and the taxis in Lousiana as the local authority is far more active here. Therefore, you won't face issues associated with taxis and transport.
Pickpocketers Risk – Medium
Pickpocketers can be one of the significant risks you might encounter in Louisiana. However, these pickpocketers mainly operate in crowded areas of the city. Therefore, you must be very careful with your valuable belongings in crowded areas.
Natural disaster risks – High
Natural disasters can hinder your tour as this place has a high natural disaster risk. In the last decades, the state has seen so many natural calamities. Therefore, always keep an eye on weather updates.
Mugging Risk- Medium
Lousiana has a medium mugging risk as there have been enough instances where tourists were mugged by people. However, mugging often happens in secluded areas of the city, and therefore, you should be aware of the shady places to avoid and be aware of your surroundings.
Terrorism Risk – Low
The terrorism-related risk in Louisiana is very low as it hasn't seen any terrorist attacks yet. However, New Orleans can be vulnerable to terrorist attacks because of its highly dense popularity.
Scam Risk – Medium
Tourists should be aware of the scams as so many scams have been recorded so far. The scammers use different techniques for the tourists to scam them, and you need to be careful with the offers they bring to you.
Women traveler risk – High
Women traveler risk is high in this place because of its different culture and people. They often target women rather than men, so solo woman travel must take proper precautions.
Tap water Risk – Medium
Tap water has been a problem in this state for a long, and so far, the issues have been created, proposed, and solved, but still, some area has not resolved the problems yet. So, we recommend you carry your own water bottle.
Also Read – How safe is Idaho for travel?
Safest tourist places to visit in Louisiana
If you are planning a trip to visit Louisiana, you must have prepared an itinerary. However, if you are open to suggestions, we recommend you add these places to your itinerary to make your trip more enjoyable and safe. 
Harahan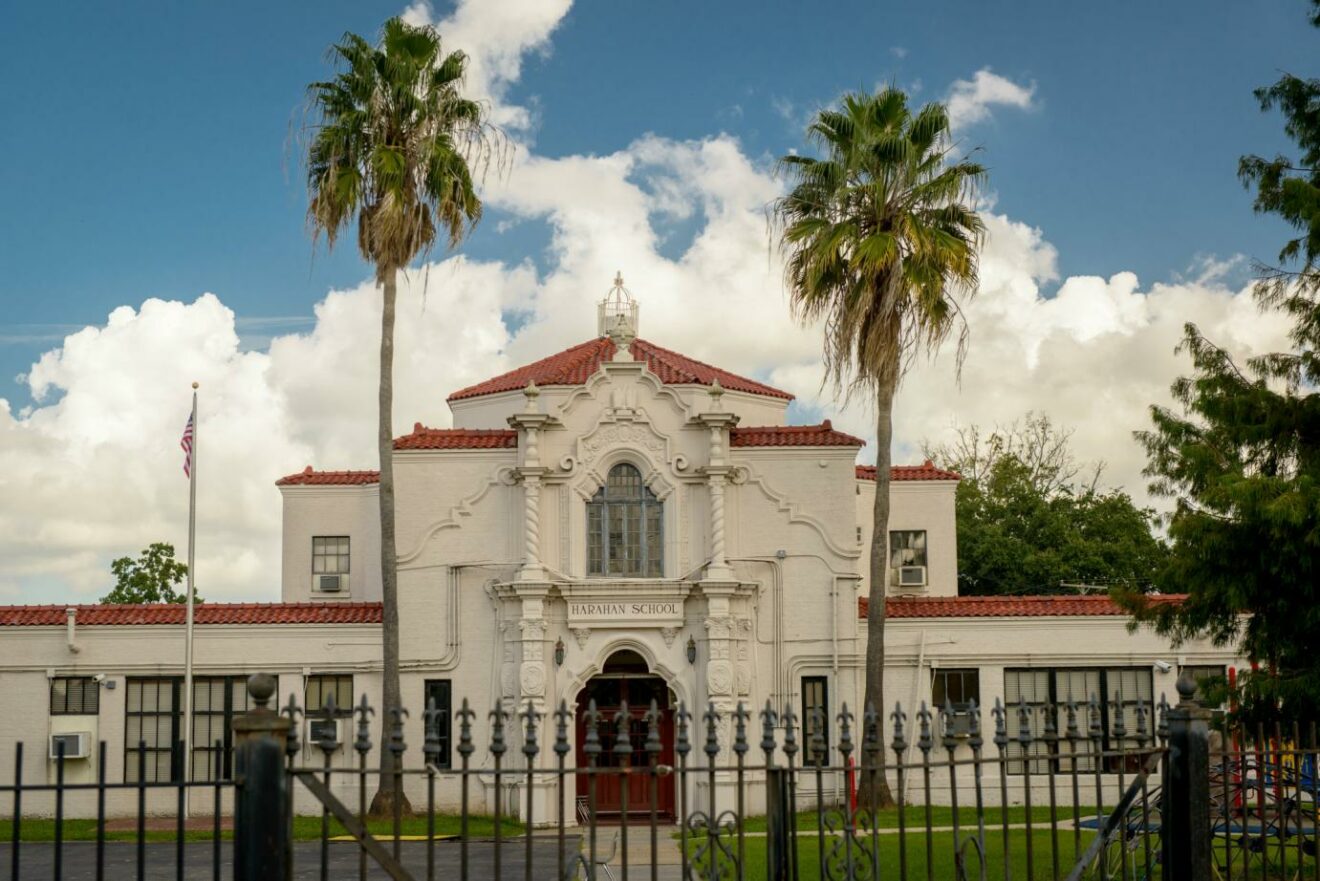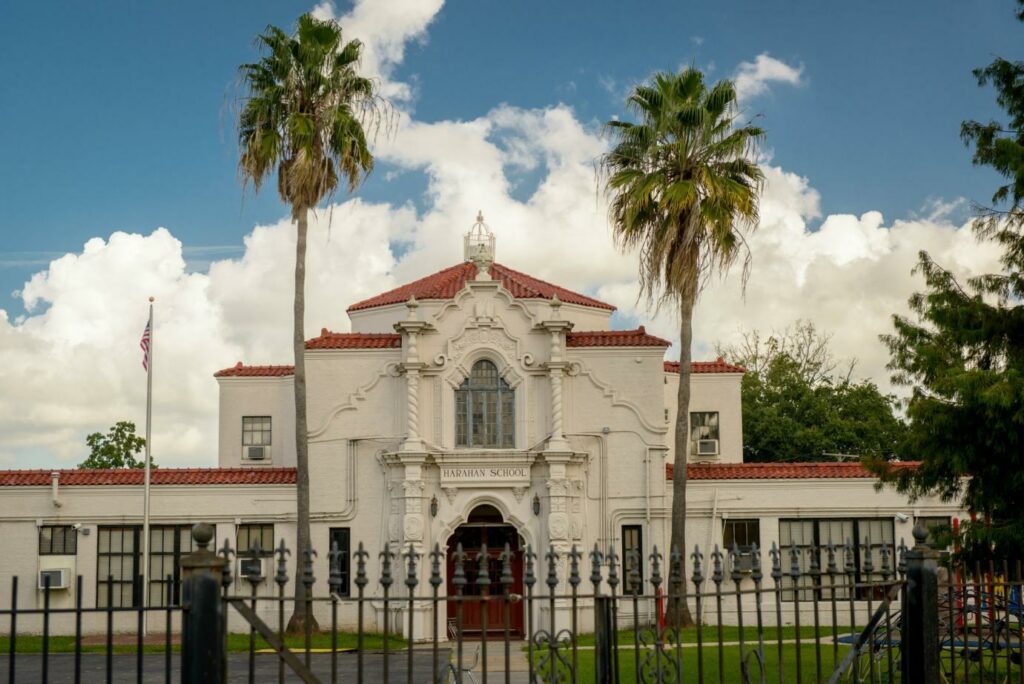 Harahan is named after the president of the Illinois Railboard Company, and this is the safest city in Louisiana. In 2017, this place ranked the safest place with a crime rate of 0.118%.
If you want to travel to Harahan, you will have a lot to explore, from their world-famous museum to famous heritage festivals.
Mandeville
As per the safest city index in 2019, Mandeville is the second safest city, with a five times lower crime rate than the average state. Some of the best tourist places in the city include the Lang Carole museum, Chafunkta Brewing Company, and the list goes on.
Youngsville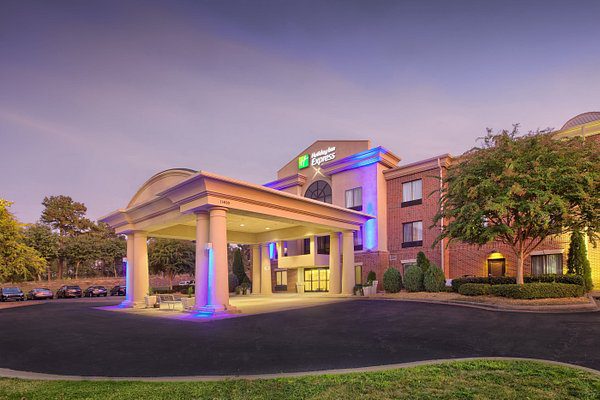 The city did not have a good record in crime management, but with the officers' proper administration and hard work, this place has become one of the safest tourist spots in 2022.
The famous area of Youngsville is the Kart ranch, Jungle garden, and many more though you should not miss their Cajun food tours.
Zachary
In 2017, Zachary was awarded as one of the safest cities in Louisiana with a 51 rank. The city police department has done a great job with safety and security, and the hard work of the officers has made the place travel friendly.
This town is famous for BREC's Baton Rouge Zoo and other historical sites.
Also Read – How safe is Iowa for travel?
Places to avoid in Louisiana
Louisiana is considered one of the fun and great place for tourists, but crime can harm you. As per the FBI, this place has several crime histories, which creates a question mark on its safety.
Below, we have shared some of the dangerous places that you should avoid in Louisiana –
Hammond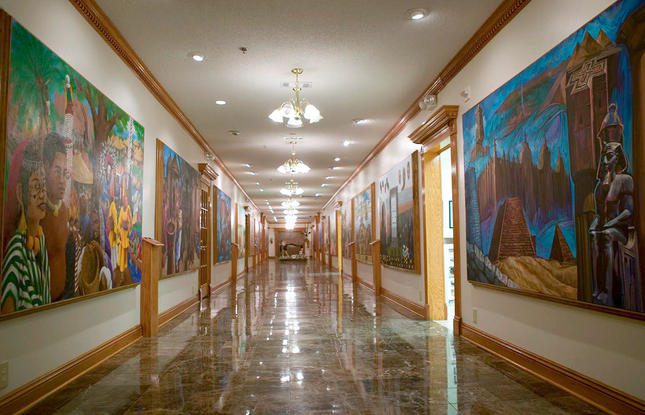 Hammond is a place known for Tangipahoa African Heritage and is a very popular tourist attraction. However, the place is reported as the most dangerous place in Louisiana.
Property crimes and violence are the most prevalent here, with 1454 violence per 100k people.
Opelousas
The place is considered the fourth most dangerous place and the third oldest city in Louisiana. It is also ranked sixth for property crime. So take safety measures if you visit this place.
Alexandria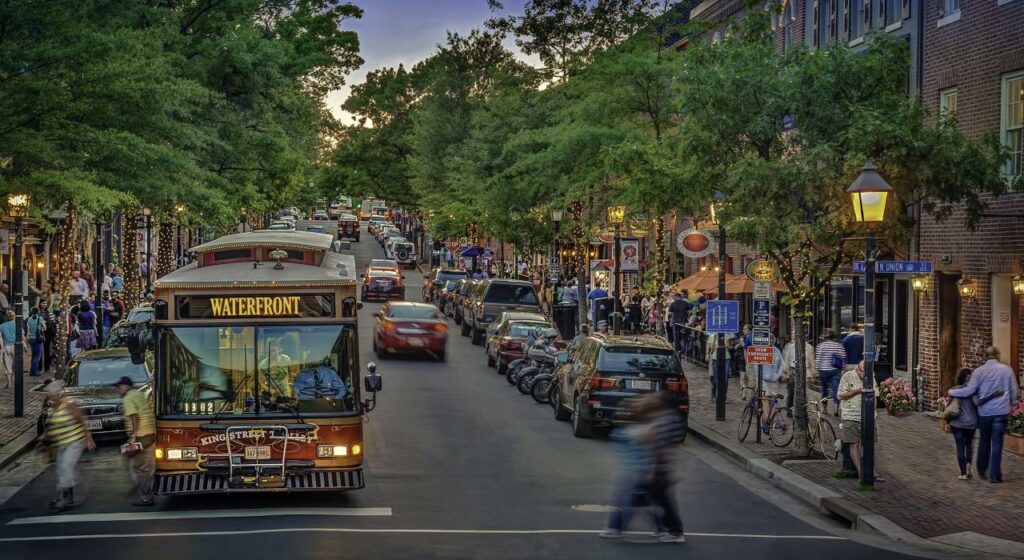 The place is not secured for the local people as the report says there is a chance of property crime for every local person. With 8410 cases per 100k, this place ranks 3rd for property crime. Apart from that, the city has a population of 47 thousand people, and among them, 68% of violent crimes like killing, rapes, and attacks can be predicted.
Being the fifth most violent city in Louisiana, Alexandria is not the recommended one to visit.
New Orleans
This place has a crime rate of 1144 per 100k, which makes the place the worst one. Among the most dangerous places in Louisiana, this place has earned a spot on the list. Though New Orleans is great for tourists, the place is counted as one of the worst places in Louisiana, so if you are planning to go there, take all safety measures to keep you safe.
Safety tips for traveling in Louisiana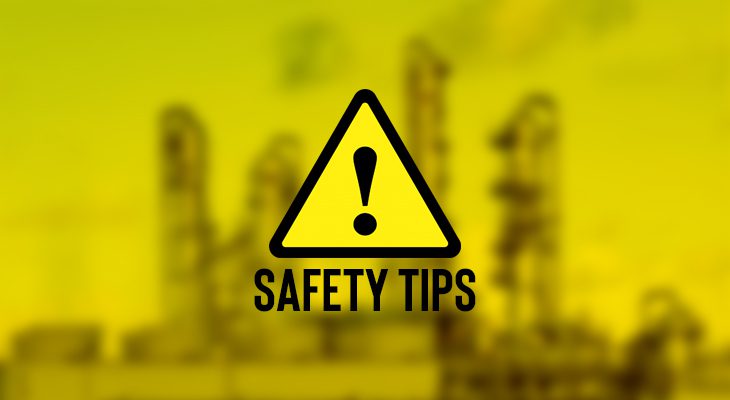 It is said that no matter how safe the place is, it would always be best to follow the necessary safety measures to keep yourself safe on your trip. Below, we have shared some of the safety tips that you should follow to have a safe journey –
Understanding The scammers – 

You already know that the state is prone to scammers as some areas have reported so many scamming reports. So you need to understand the vulnerable places where scams can happen. Rural homes are weak for the scammers, and their sole target is the tourists with different offers. So, always bargain before closing a deal.

Inform Your Loved ones – 

Some areas do not provide enough networks that may disconnect your connection with your loved ones. So it is always better to let them know where you are going. You can also consider sharing the numbers of your motels.

Don't give a chance to the Pickpocketers –

 Pickpocketing is a very common crime in crowded areas of Louisiana. Therefore, if you plan to step into a crowded site, you must not put wallets or valuables in your back pockets. This can be good prevention from pickpocketers.

Get the cash – 

Some places in Louisiana do not have updated machines and technology, and you might face problems with ATMs. Therefore, it is recommended that you have money or the arrangements before stepping into a new place.
How safe is Louisiana for travel alone?
Louisiana is a beautiful place to travel, but there are some major concerns that solo travelers should keep in mind. I won't say that Louisiana is an unsafe place for solo travelers, but you should take all safety measures. Besides that, if you could plan a trip with your friends, that would be the best thing you can do.
How safe is Louisiana for solo female travelers?
Louisiana is a mixture of different cultures and beliefs, so solo female travelers can have several problems while traveling alone. They might be a vulnerable target for local scammers. If you are traveling alone, make sure you have pepper spray or something like that.
How safe is Louisiana for Travel?
Louisiana isn't a risky place for travelers, but if you are planning a solo trip, you should be extra cautious. If you follow all of the safety tips we shared above and avoid visiting risky places, you will have an amazing trip to Louisiana. The state is known for its historical values and scenic beauty, and I highly recommend people consider visiting Louisiana. But you should take proper safety measures.

Subscribe to Email Updates :