In this Idaho tourist safety guide, we have covered everything that a tourist may be aware of, such as how safe is Idaho for travel, warnings and dangers, the safest places to visit, and much more.
So, without any further ado, let's get started –
How Safe is Idaho for Travel? – Idaho Tourist Safety Guide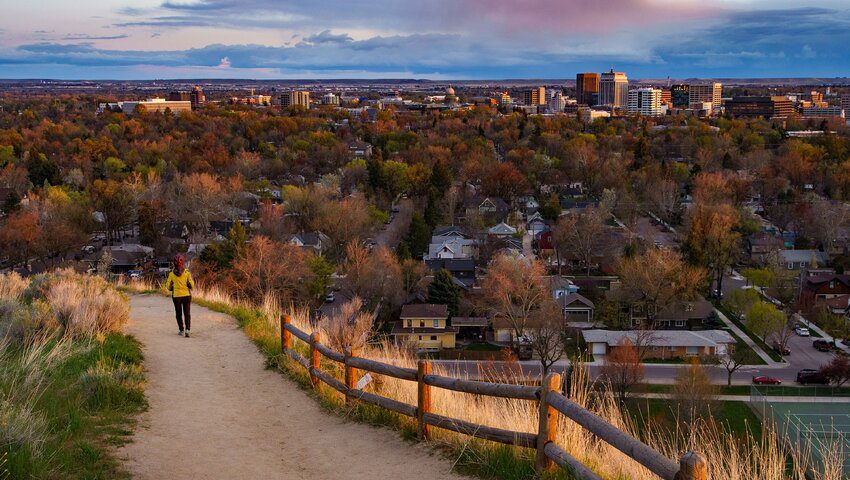 Idaho is one of the hidden gems of the US that has a paradise of adventures to offer. Whether you are a hiker, biker, camper, or travel enthusiast, there is something for everyone here.
From the Whitewater River, hot springs, and canyons to the mountains, the lakes, and the clear sky, Idaho leaves you mesmerized with its picturesque beauty. There is no doubt in asserting that Idaho is a heaven for travelers.
But before packing your bag for the next trip, there are a few things you need to know to ensure a safe and fulfilling journey.
Warnings and Dangers in Idaho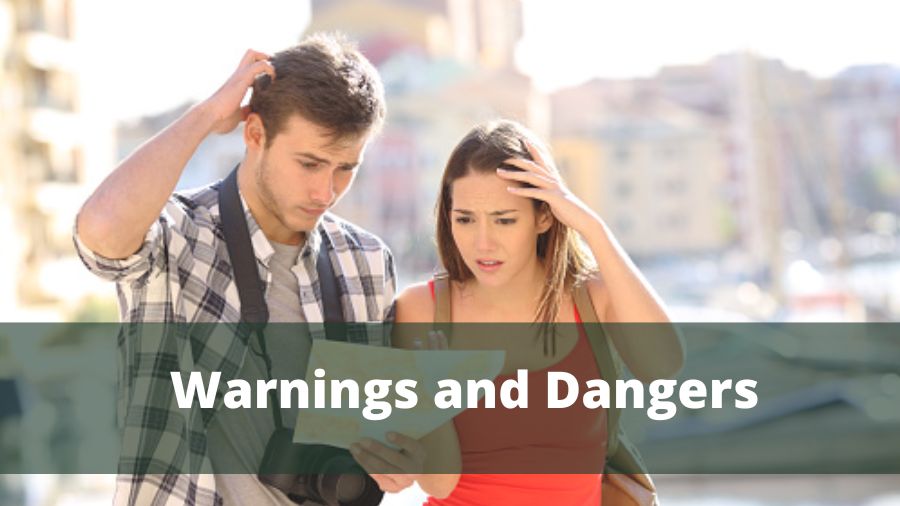 Idaho is an ideal place for people who enjoy wilderness and adventure. While it is not an extremely dangerous state, there are some things that you should look out for, including wildfires, earthquakes, and landslides.
Therefore, quick research before heading out for the adventure can help you along the way. For instance, wildfires are very common during summer. So, if you want to go deep into the forest, summer may not be the best time.
However, regarding overall safety, Idaho ranks among the top 10 safest states in the USA. In fact, the most dangerous cities in Idaho have lower crime rates than the national average. Furthermore, the states have low poverty rates, murder rates, and imprisonment rates.
In a nutshell, Idaho is safe for tourists as long as they have a well-planned itinerary, and to help you out in that, we have shared a list of some of the safest tourist places to visit in Idaho below –
Safest Tourist Places to Visit in Idaho
Crater of the Moon National Monument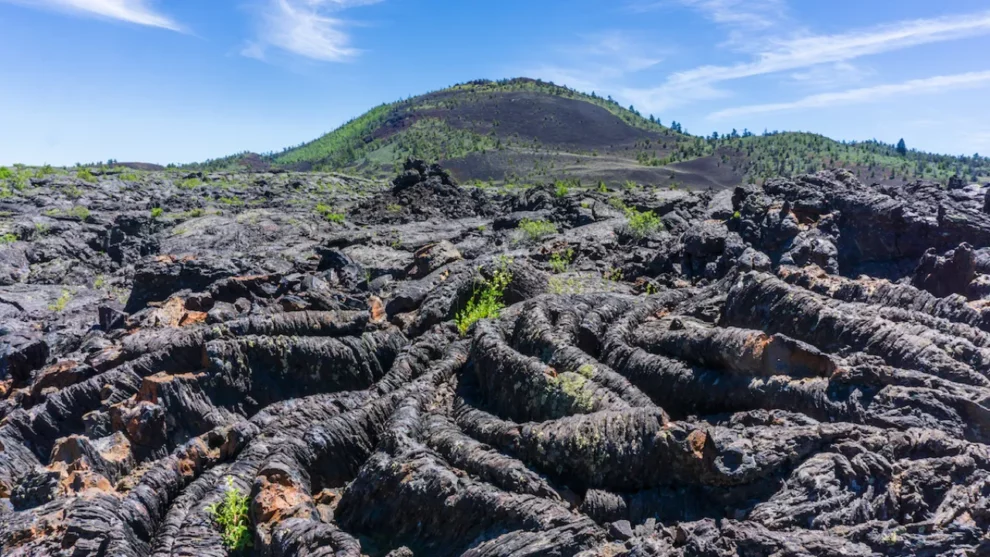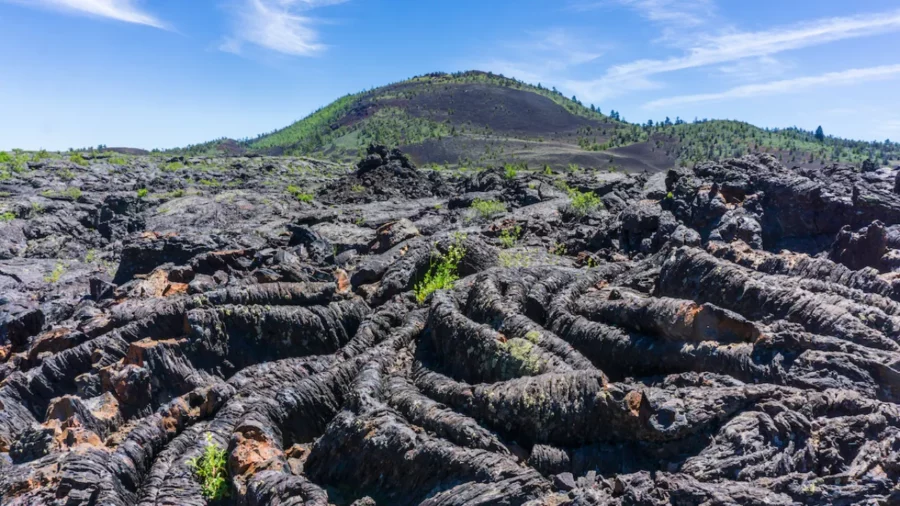 It is among the most popular and safest tourist attractions in Idaho for camping. If you are a space enthusiast, this place will leave you amazed as it makes you feel like you are camping on the moon.
You get to learn how volcano eruptions spread lava across the region, creating a fascinating site that looks like the moon's surface. However, we recommend you book a guide, so that you can get to know everything about the place.
Coeur d'Alene
Situated on Lake d'Alene, Coeur d'Alene is one of the safest tourist places in Idaho. This city is well known for its 25-mile-long lake that especially looks beautiful during Iron Man Competition in summer and Christmas.
You'll witness chill downtown vibes with lots of bars and clubs to hang around. Moreover, if you enjoy fishing or sailing, you can take a boat across the lake.
Hells Canyon National Recreation Area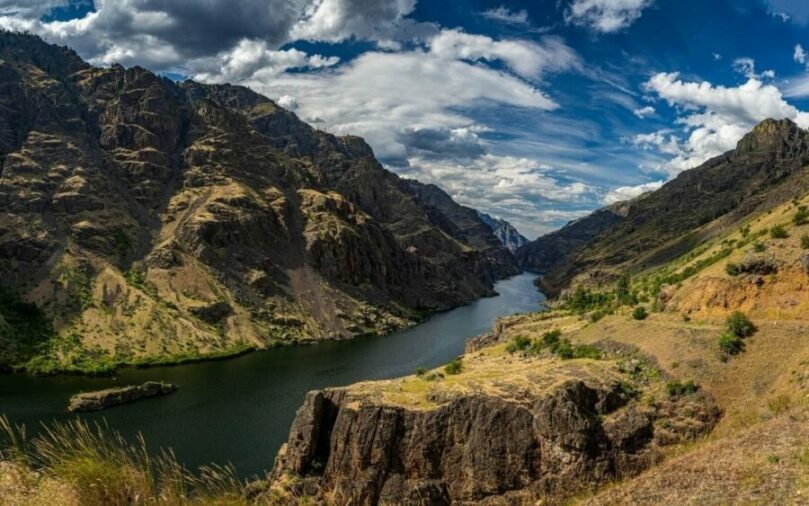 It is created by the Snake River and is the biggest river gorge in North America. This place is known for its panoramic beauty, and you can enjoy horseback riding and hiking.
However, it is even more gorgeous during the winters when the snow clads the entire place, allowing people to enjoy skiing and snowmobiling.
Shoshone Falls
It is the Niagara Falls of the West with a massive height of 212 feet. You can enjoy this place with your dear ones and witness nature's magnificent marvel.
Moreover, the area is surrounded by various hiking trails. Considering the beauty of this place, you should definitely hike up and capture the once-in-a-lifetime moments.
Boise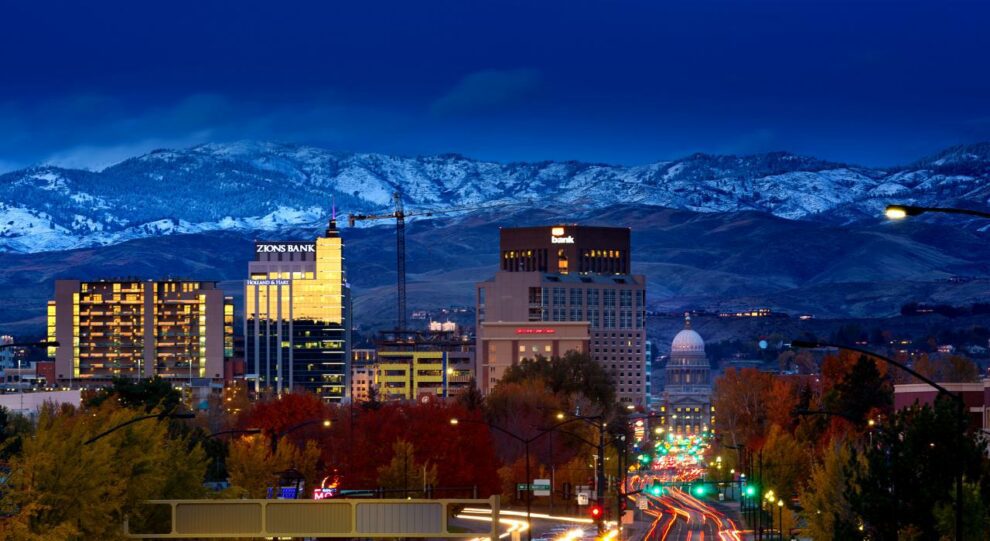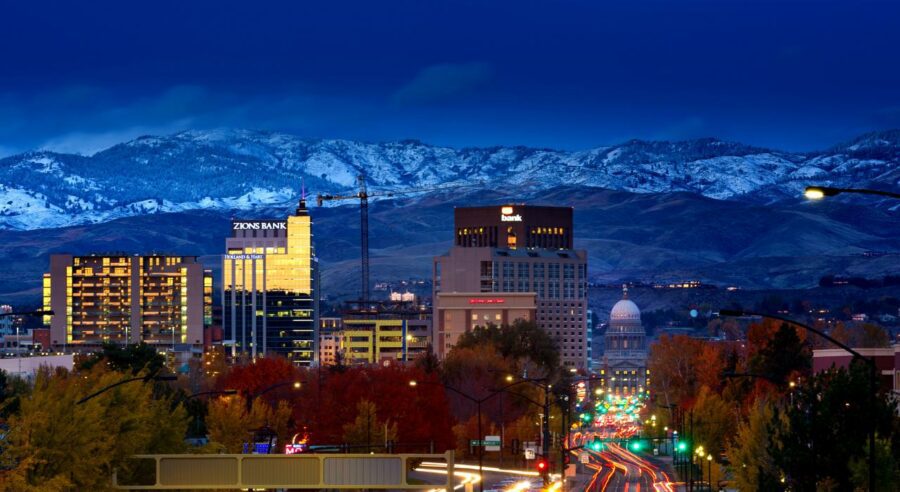 Your first trip to Idaho is incomplete without visiting the capital. This stunning town is one of the best neighborhoods in America that gives you so much to explore.
During the day, you can bike around the expansive greenbelt, and as the sun sets, you can sink into the vibrant nightlife. From various biking trails, and historical places, to river activities and fests, Boise has a galore of activities set for tourists. In short, this town knows how to keep you engaged.
Places to Avoid in Idaho
Lewiston
Over the last decade, Lewiston has witnessed increasing alcohol abuse in Idaho. Over 25.6% of road accidents have been related to alcohol here, and 18.6% of the adult population is heavy drinkers. It is safe to avoid Lewiston, especially in the nighttime. Therefore, to have a safe trip in Idaho, avoid visiting Lewiston.
Garden City
With a population of approximately 12,084 residents, it is a small city surrounded by Boise. Garden City has the highest crime rate in the state. It has reported around 176 theft and 241 property crime cases in 2022, which is a lot for a small town.
Twin Falls
It is the gateway of the popular Snake River Canyon with an expanding population of 50,872. While it is a hotspot among tourists, Twin Falls is also one of the most dangerous cities in Idaho. In 2020, the city reported 892 property crimes, 259 violent crimes, and 214 aggravated assaults.
Blackfoot
This small town has a growing population of 12,036, and according to its residents, Blackfoot is a good place to raise your family. However, it ranks 6th for burglary and 4th for rape in Idaho. In 2020, there were 11 rape cases and 40 violent crimes recorded, making it an unsafe city in Idaho, especially for solo female travelers.
Jerome
Jerome is one of the popular cities in Idaho and home to the popular singer Nikki Sixx from Motley Crue. The small city has a population of 12,120, with one of the growing crime rates. In fact, the city ranks 1st in sexual assaults, with violent crime at 577 per 100k.
Safety Tips for Traveling in Idaho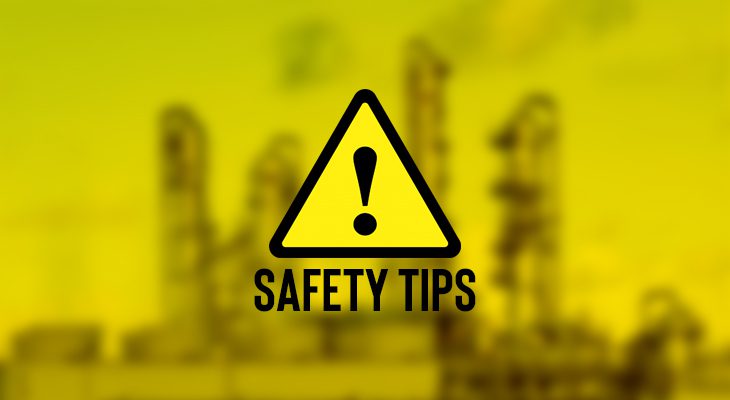 When traveling in Idaho, we recommend following these safety tips to ensure that you will have a safe trip overall –
Don't Stand Out From The Crowd
If you want to protect yourself, try not to let people know you are a tourist. This is a life-saving tip as most thieves target tourists instead of locals. Besides that, always keep your valuables close.
Keep Yourself Hydrated
Traveling to Idaho in summer means experiencing scorching heat. You may not be used to such summer heat; therefore, make sure you drink water throughout the day to avoid heat stroke and apply sunscreen to prevent sunburns.
In addition to that, you can carry electrolyte drinks, especially when planning outdoor activities.
Stay Aware & Updated
Wildfires are common in summer, so make sure you constantly watch the news and stay updated on the current happenings. Avoid going to any places where there's even a slight warning of wildfires.
Get your car checked before the trip
If you are traveling by your car, make sure you get everything checked before starting the trip. Most of the areas in Idaho's byways are remote and often lack phone signals. Therefore, checking your car before hitting the road can be the best decision.
Watch Out For Wildlife
While traveling through the wilderness, you are likely to come across wildlife. Ensure that you maintain a safe distance and do not threaten wildlife. 
Is Idaho Safe to Travel Alone?
Yes, Idaho Idaho is quite safe and provides an amazing experience to solo travelers. The expansive wilderness that spawns across five million acres combined with 9 million acres of roadless terrain gives you spell bounding and thrilling experience.
Not to forget the picturesque landscapes engulfing 100 mountain ranges for unmatched adventure activities. The north and south of Idaho give you two different yet amazing vibes.
Northern Idaho is boasted massive national forests, Rocky Mountain subranges, verdant river valleys, and glacial lakes. Owning to more rains and snow, north Idaho is greener in the summer and spring. You'll find fewer people and amenities.
On the other hand, Southern Idaho has more desert-like terrains and unique volcanic landscapes. While they are still wild, they are just a different type than what you see in the north. Moreover, you'll find more population here, as it's where the capital Boise is located. 
Is Idaho Safe for Solo Female Travelers?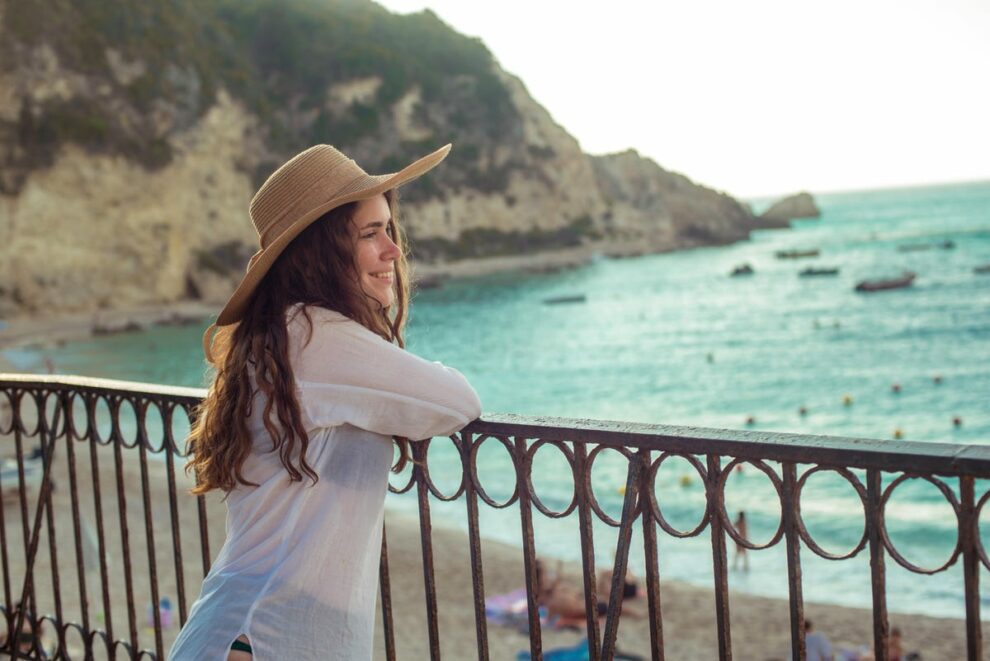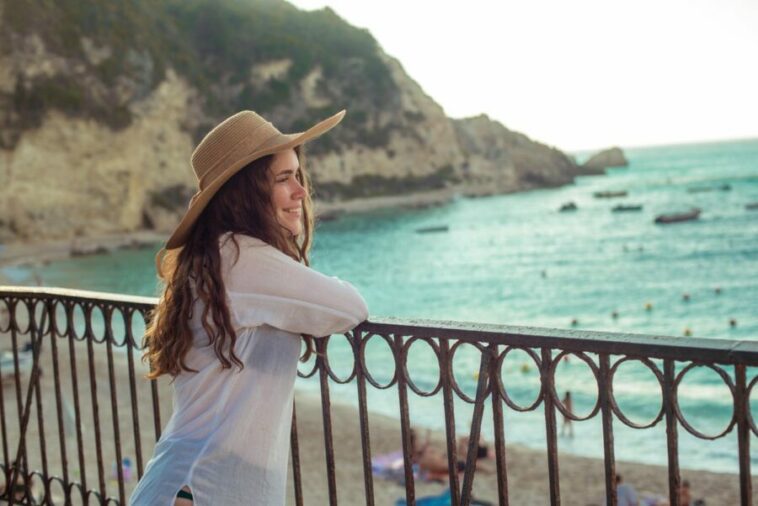 Physical and sexual violence against women is rapidly increasing in the United States of America. Therefore, women have to take extra precautions while they travel anywhere alone. Idaho is listed as a safe place for women to travel alone. However, they should be more careful of wild animals and carry bear spray while wandering in the wilderness. 
While it's a safe place, it is better to be cautious while traveling at night alone.
People here are the same as in any other place in the world. You may find some good people and encounter some bad ones too. So it's up to you how you want to prepare for your safety.
How Safe is Idaho for Travel?
Idaho is a pretty safe place to visit. You may have to be more careful in smaller cities, but bigger cities like Boise are very safe. You should be a bit more cautious when hiking through mountains and forests as the chances of coming across wildlife are high, so ensure that you don't go alone and take full precautions. Every traveling experience can be safe as long as you take all the precautionary measures to ensure your safety. So plan your next vacation to Idaho and bring home exquisite memories. 
With that said, here I am wrapping up this article. If you have any questions, feel free to shoot them in the comment section below. Our team will try to respond ASAP.
FAQs About

Idaho for Travel
Is it safe to travel to Idaho?
The Idaho Department of Health advises residents and citizens to submit a negative PCR test upon arrival. Tourists who have been vaccinated from any country are welcome to enter the state.
Where is the safest place in Idaho?
Our Safety Index gave Rexberg a 0.48 rating based on a violent crime rate of just 0.38 per 1K and a property crime rate several times lower than the national average.
Are people friendly in Idaho?
There is a friendly and outgoing atmosphere among Idaho's residents
It is a fact that it is never too late to make your move to Idaho, and it is worth the effort since Idahoans are friendly and outgoing even to strangers. When moving to the Gem State, expect a warm welcome from your new neighbors as Idahoans are among the friendliest people in the world.
What is the best month to visit Idaho?
In Idaho, the best time to visit is between June and September. There are four distinct seasons in the state, each of which offers visitors a different experience. The average temperature during this period varies according to the season but ranges between 59 and 68F. The spring season is from March to May.
Know More about Travel:- 

Subscribe to Email Updates :