This Muscle Shoals travel safety guide answers all travel safety-related questions, including how safe is Muscle Shoals, the safest and the most dangerous places, and more.
So, without any further delay, let's begin –
How safe is Muscle Shoals, Alabama?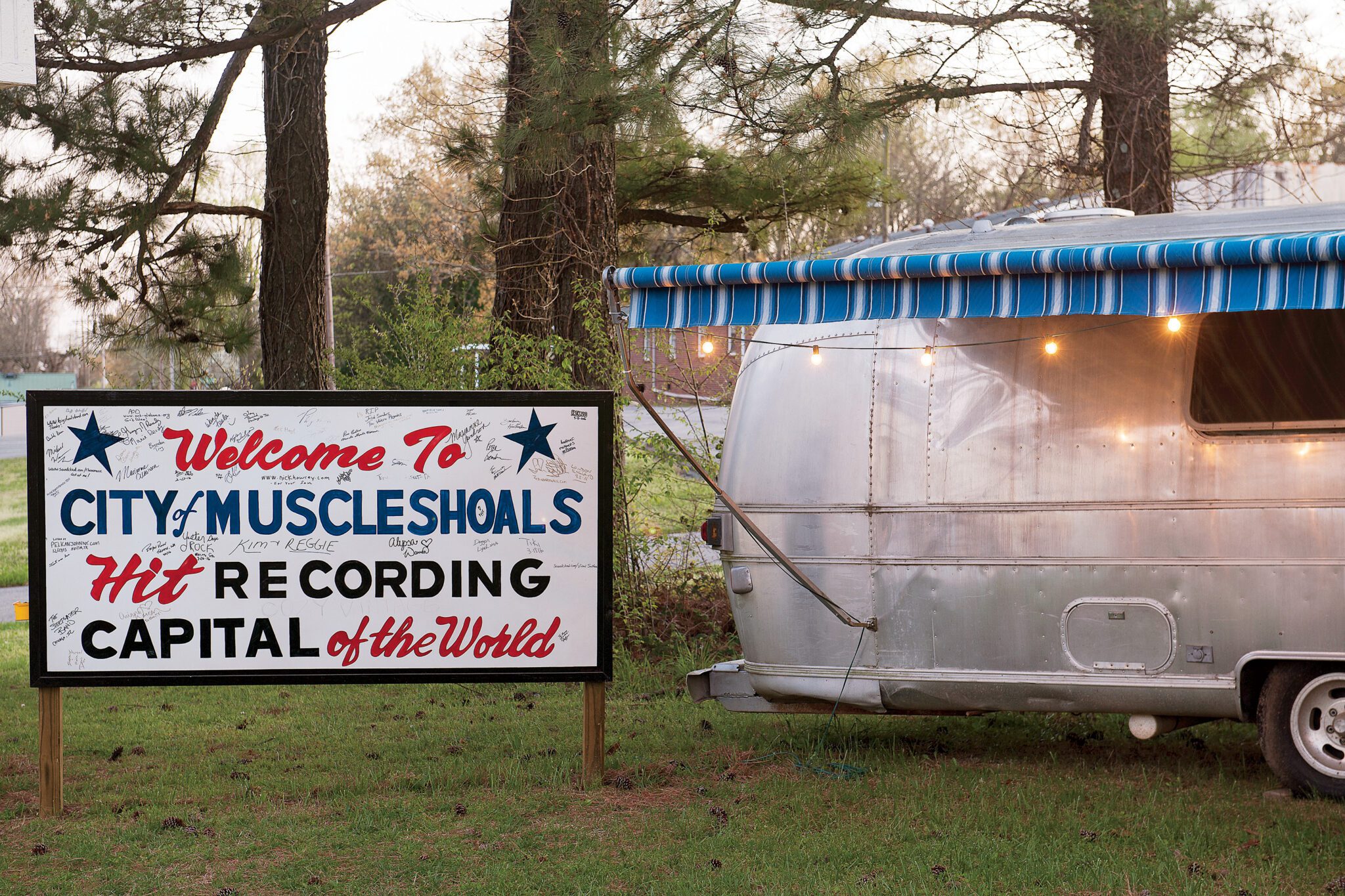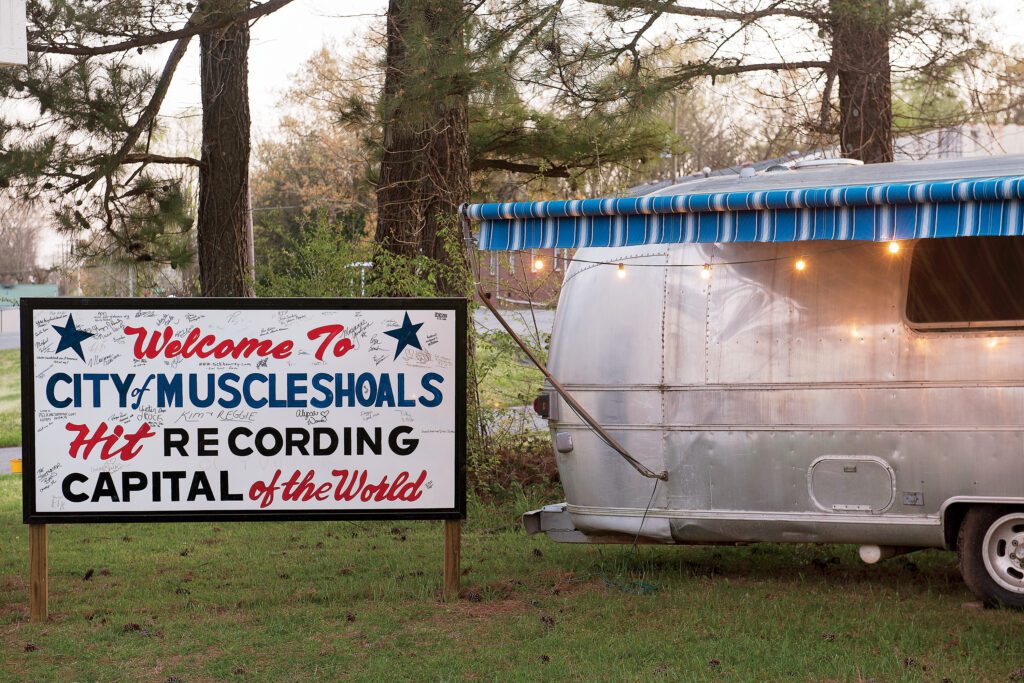 The largest city in Colbert County, Alabama, Muscle Shoals, is located along the Tennessee River. The city's biggest fame is its musical heritage, the birthplace of the Blues and The Muscle Shoals Sound. The city is home to the "Muscle Shoals Sound," a state-of-the-art music studio that has played host to several world-class artists such as Paul Simon, Aretha Franklin, Lynyrd Skynyrd, and the Rolling Stones.
Fame Recording Studio has made Muscle Shoals known as "The Hit Recording Capital of the World." Famous bands and singers, including the Osmonds, and Mac Davis, came to Muscle Shoals to record hit songs.
Local tourist attractions of the city include the Alabama Music Hall of Fame, Wilson Lock and Dam, Ivy Green-Home of Helen Keller, Natchez Trace Parkway, Indian Mound, the Birthplace of W.C. Handy, and Coon Dog Cemetery, etc.
Nature lovers will also adore Muscle Shoals, as it offers great opportunities for world-class fishing, hiking, biking trails, and golf courses. The city has a fascinating history and has something for everyone. Besides attractions, the city's downtown area is unique and worth browsing.
If you are visiting Muscle Shoals, this article will be a lifesaver for you. We have provided details on important topics you might search for, including the safest and most dangerous places, safety tips, and more.
Warnings & Dangers in Muscle Shoals, Alabama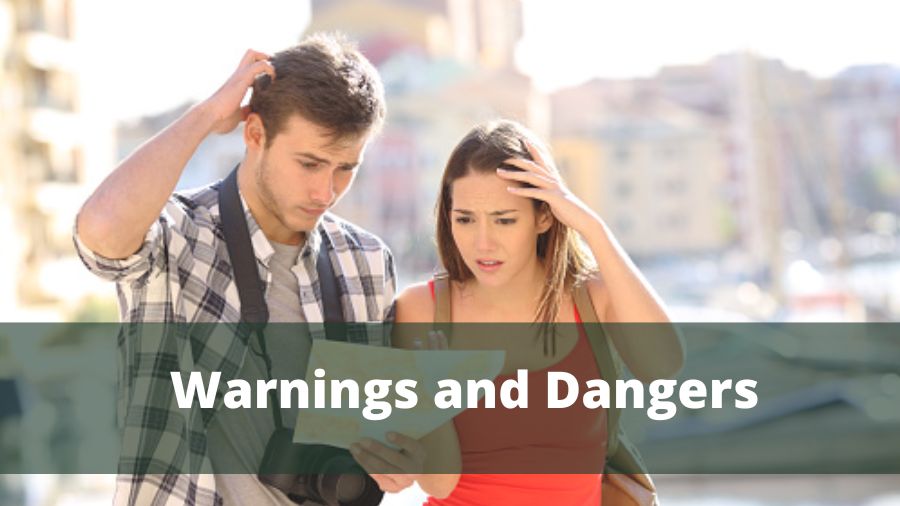 Overall Risk – Low
The city has a low overall risk. This is a small town where people are friendly and often ask about your well-being. Residents even don't lock their homes at night. With low crime statistics, the city is quite safe to visit.
Transport and Taxis Risk – Low
Though the transport risk is low here, the city lacks a public transportation system. So you can rent a car to travel. Getting a taxi and rideshare can also be a good idea, though.
Pickpockets Risk – Low
There are hardly any pickpockets in the city, so there is a low risk here. People are decent, and they are not involved in such activities. However, traveling with precaution is a good idea. Carry your wallet and money in a safe place and avoid keeping them in your back pockets.
Natural Disasters Risk – Medium
The city is a stretch of land known as "Dixie Alley," meaning it has higher chances of tornadoes. In addition to that, snow occasionally results in storms. Severe tornadoes and thunderstorms are the biggest crisis the city experiences, due to which it is moderately risky in terms of natural disasters. Therefore check for your travel time.
Mugging Risk – Low
The city has a low mugging risk. There were no robberies reported in 2021, meaning the city is quite safe with a meager mugging risk. Staying aware of your area and paying attention to your surroundings will minimize the other little risk in the city.
Terrorism Risk – Low
There is a low risk of terrorism in the city. Both domestic and international terror has low chances. However, check from locals whether your area has a history of any such severe attacks in the past.
Scams Risk – Low
There is a low scam risk in the city. The most common type of scam reported here is someone claiming to be a police officer and demanding money, or you will be arrested. However, this scam mostly targets local people, and tourists don't get affected. There is a low risk of visitors getting scammed.
Women Travelers Risk – Low
Women travelers have meager risks in the city, making Muscle Shoals safe for women. However, solo females can have the biggest danger on the darker roads between cities. So be careful about that and avoid strolling alone at night.
Tap Water Risk – Low
According to the Annual Water Quality Report, the city provides clean drinking water and meets all standards. There is low risk when using it. So, you can avoid carrying bottled water while traveling in the city.
These warnings and dangers would allow you to know the city in terms of numerous factors.
Safest places to visit in Muscle Shoals, Alabama
Below, we have provided a few of the safest places for tourists in the city with extremely low or negligible crime records. Please look at our top recommendations –
Frank Lloyd Wright Rosenbaum House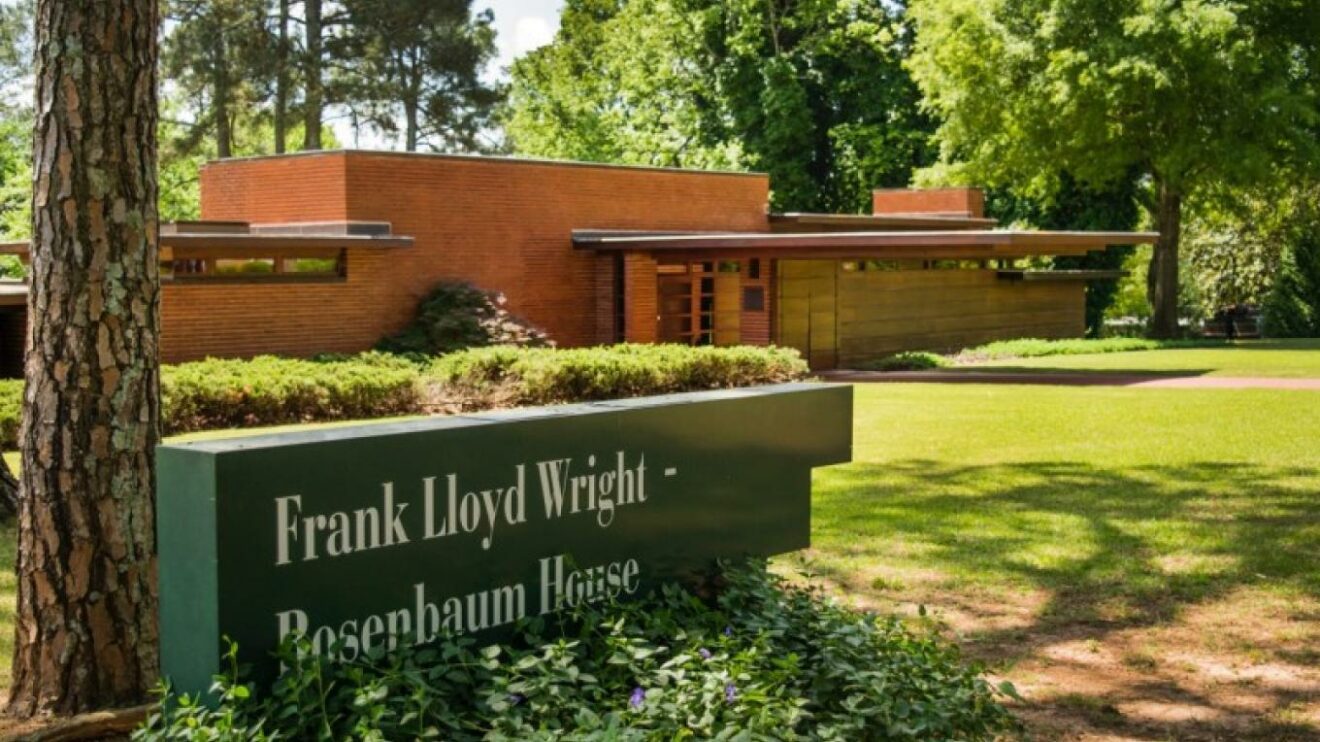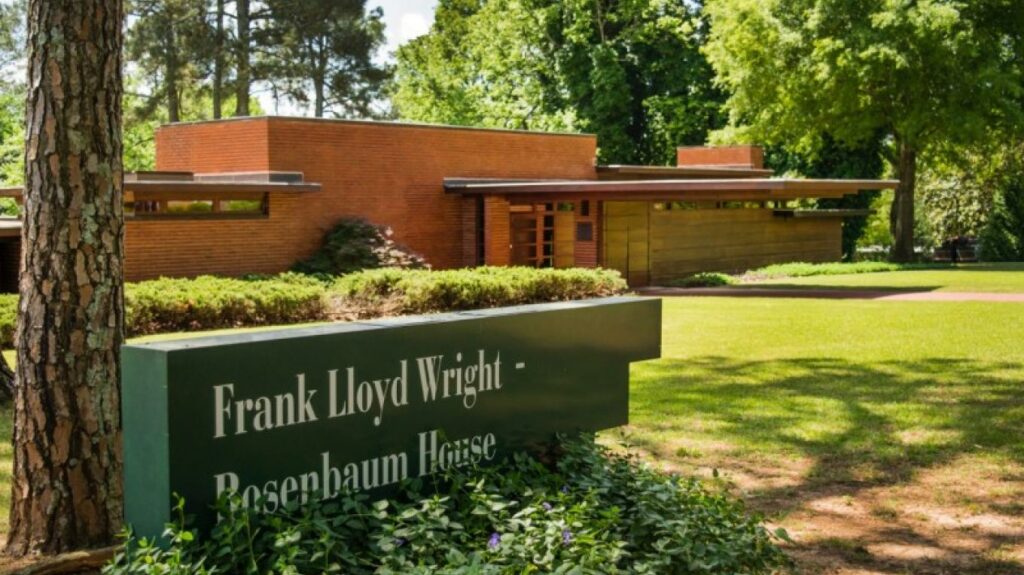 It is a family house built by well-known architect Frank Lloyd Wright using the Usonian House concept that features cantilevered roofing, a large stone hearth, and an undercover carport.
It is designed on inexpensive or unusually shaped pieces of land, and the houses are "L-shaped" to allow a flowing terrace and garden. There is a creative use of glass windows around the property designed to bring the outdoors indoors, and each room has a separate door opening to the gardens.
The Rosenbaum House is one of a handful of Usonian properties remaining in America, and it encompasses actual furnishings which can be thought of on your tour. If you are a person interested in architecture and the use of natural materials in housing, make this your first stop.
FAME Recording Studios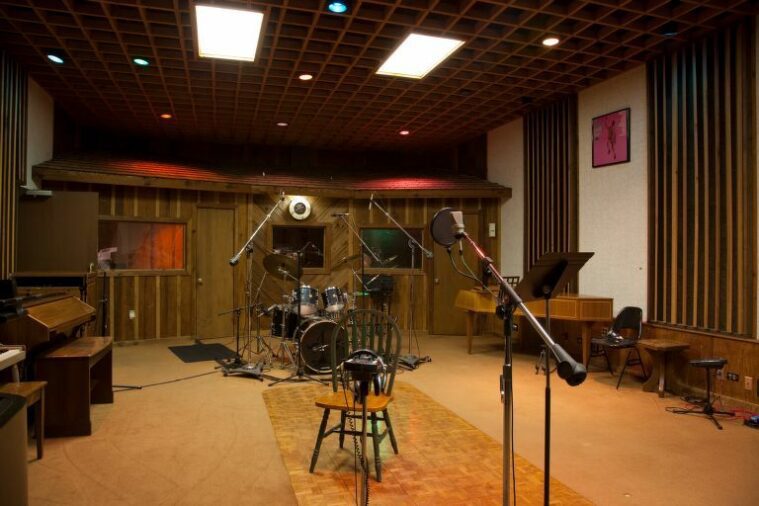 FAME Recording Studios was founded by Rick Hall, credited for turning Aretha Franklin's career, leading her from a struggling artist to the legendary "Queen of Soul." It was the epicenter of a new sound called the "Muscle Shoals Sound," which brought many artists to the city, including Etta James, Wilson Pickett, and Lynyrd Skynyrd.
Over the past many years, FAME Recording Studios have published over 350 million records sold worldwide. You can listen to tracks that were recorded there, view photos, and even record your music in this iconic space.
Ivy Green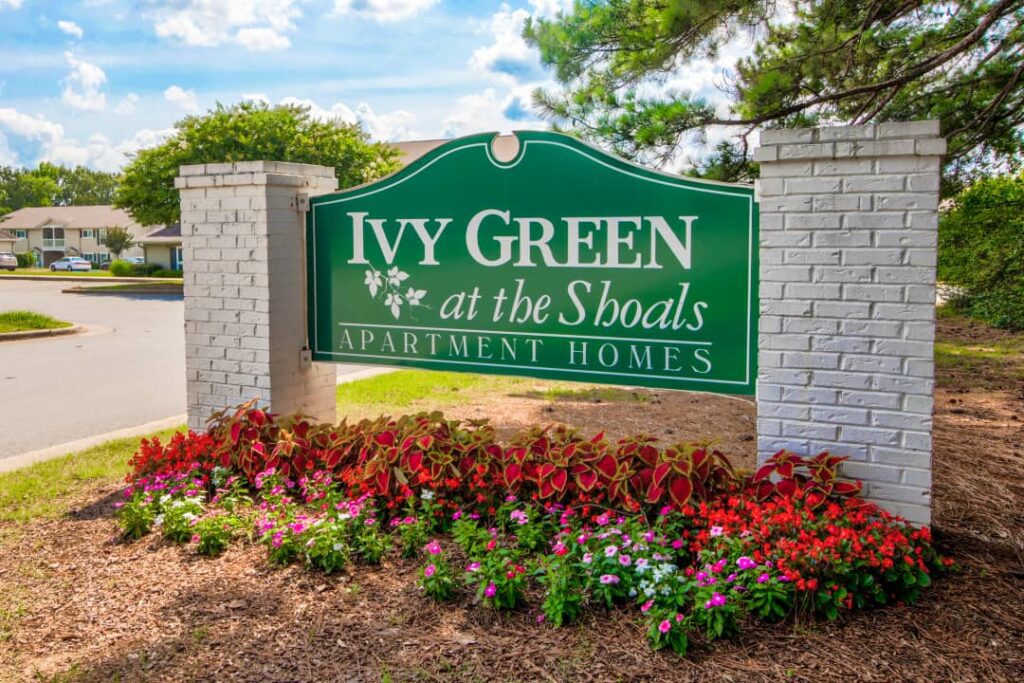 Ivy Green was the birthplace of the world-famous Helen Keller, who was left deaf and blind after a childhood illness. She taught herself to read Braille, wrote 11 books and several articles, and lectured worldwide.
At Ivy Green, you can explore where she grew up, browse hundreds of personal effects and pieces of memorabilia, and even see the famous well-pump where she would sit to learn. If you are traveling in late June, you can also enjoy the annual Helen Keller Festival held at her former home in Tuscumbia.
River Heritage Park
This park overlooks the Wilson Dam and the Tennessee River.
Whether you like a walk along shaded tree-lined pathways, a riverside walk, a picnic with family or friends, or wish to cool off in the interactive fountain, you can do it all at River Heritage Park.
Wilson Lock and Dam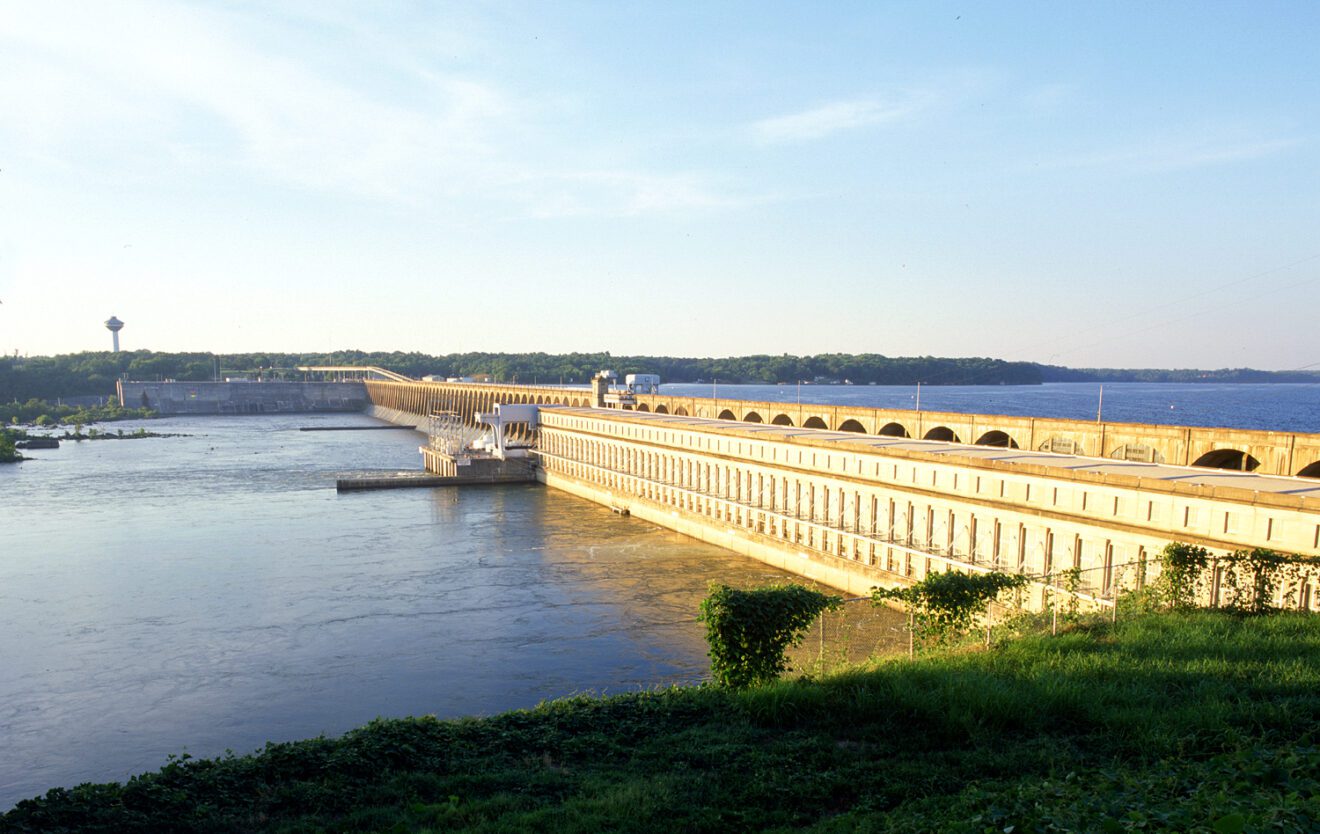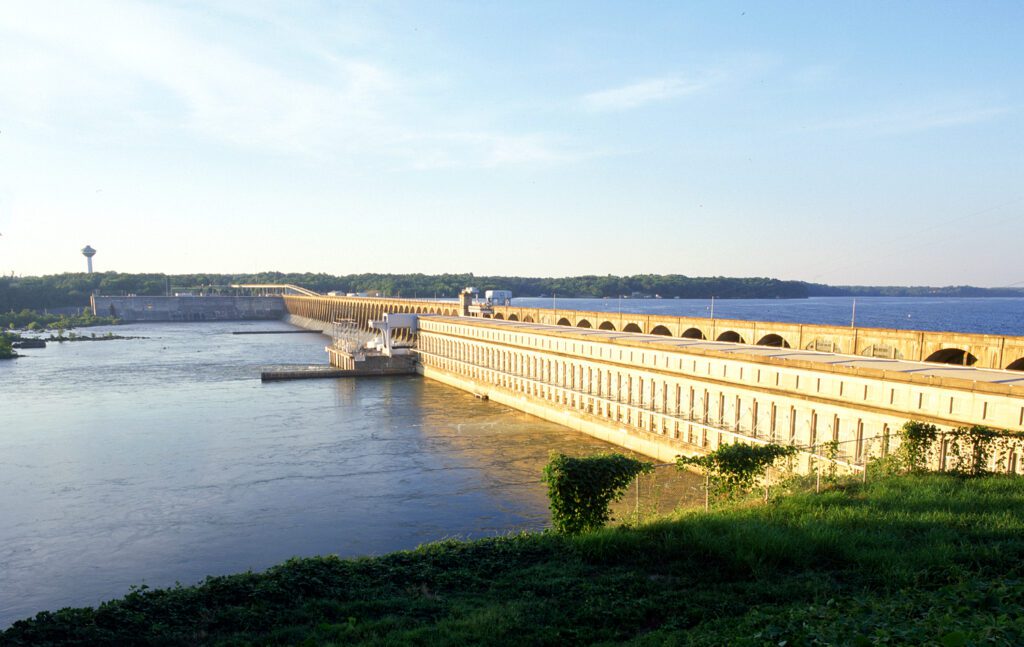 Wilson Dam is a remarkable structure stretching 1,384 meters in length, passing over the Tennessee River between Florence and Muscle Shoals, Alabama.
It was constructed in 1918 and named after the then President of the United States, Woodrow Wilson. You can also visit Wilson Lock when you visit the dam. Over 3,700 boats and barges pass through it annually to reach their destination.
You can hike the trails to have incredible views of Wilson Dam and Lock or move to the revolving restaurant of a close hotel for an elevated 360-degree panoramic perspective.
Muscle Shoals Sound Studios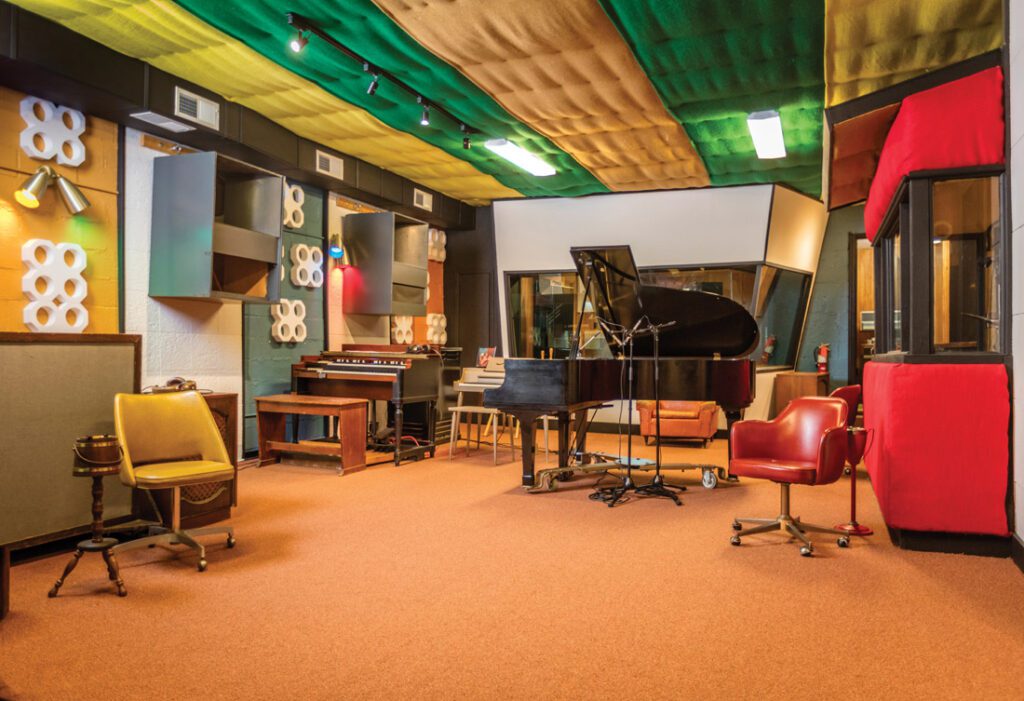 If you love music, you may wish to visit Muscle Shoals Sound Studios. Over the years, many famous artists recorded here, including Aretha Franklin and Bob Seger.
The studio interiors go back to the 1970s, with analog recording instruments and memorabilia, and the building has recently reopened to accommodate tours. If you wish to learn more about it, spend a few hours at Muscle Shoals Sound Studios.
Florence Indian Mound & Museum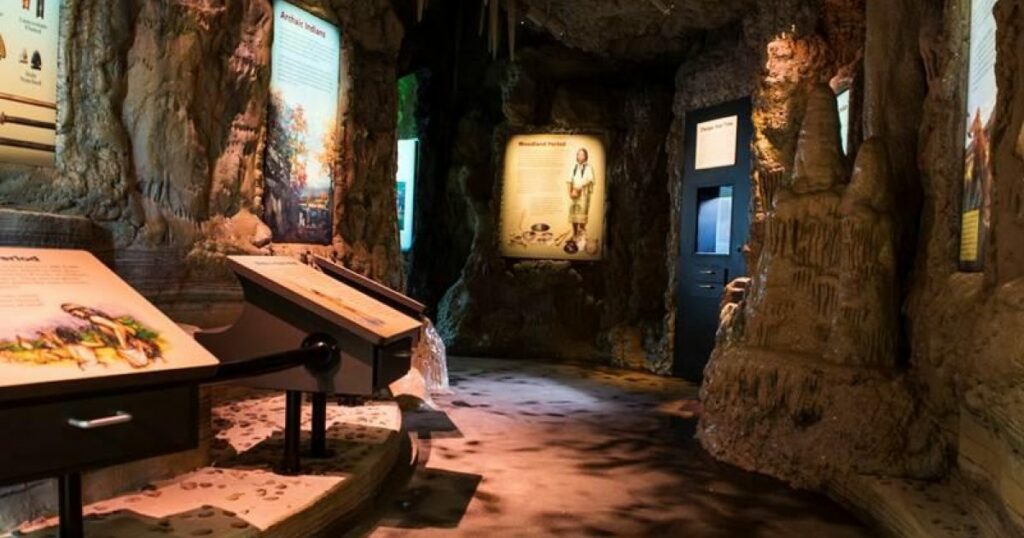 Paolo-Indians constructed the Florence Indian Mound & Museum during the Woodland Period with no modern tools. It is an amazing museum where excavators discovered the largest trove of ancient tools and artifacts in Alabama. You can also climb to the top of the Mound if you like.
The museum shows many historic treasures, including arrowheads, pottery, spear points, and ceremonial objects. It has excellent exhibits and placards that illustrate the period and lifestyle of the people living on this site.
These are the best and safest places to consider while traveling. Also, look for the risky places below.
Places to avoid in Muscle Shoals, Alabama
Muscle Shoals is a small, beautiful town possessing great attractions and almost zero crime rates. Still, you can avoid a few places to escape the city's minutest danger.
The area to the west of the airport is the only place where the crime lights up with considerable crime numbers.
Safety tips for traveling in Muscle Shoals, Alabama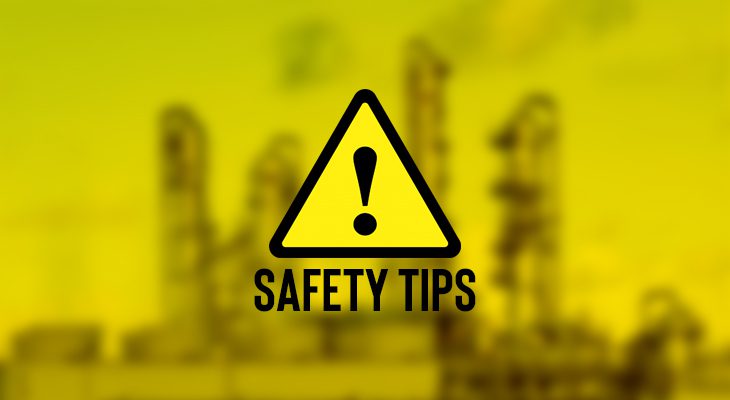 Check weather reports – The first thing you need to do is watch regular weather updates. As previously mentioned, the town experiences frequent tornadoes. Therefore, you must have a good weather app when you are there, as it would help you know what is going on if severe weather develops. Further, be alert for any government warnings in the area.
Be careful while swimming – You can swim in the Tennessee River but stick to designated swimming holes. Never try to swim across the river, as the current is very swift, and there are tons of boats out there.
Keep watch for thundering – As soon as you hear the first rumble of thunder, head indoors as the storms can be severely intense and spawn tornadoes. Lightning strikes can be destructive if you are outside or on the water.
Get a license for fishing – To go fishing in the city, you need a license from the Alabama Department of Conservation and Natural Resources. This is compulsory for everyone over the age of 15.
Be alert while traveling – Though the city has low crime rates and mugging risk, it is good to be alert while traveling. Be careful with whom you are sharing your details to prevent falling for any scams.
Avoid wandering at night – Though most parts of the city are safe to travel to at night, it is always good to stay inside your room when it's dark, especially if you are in an unknown place. So, avoid roaming outside at night.
How safe is Muscle Shoals to travel alone?
You can travel to Muscle Shoals alone. There is hardly any place that can be considered extremely dangerous. Though there is a little risk in a few places, it can be avoided with general precautions and common sense.
Is Muscle Shoals safe for solo females?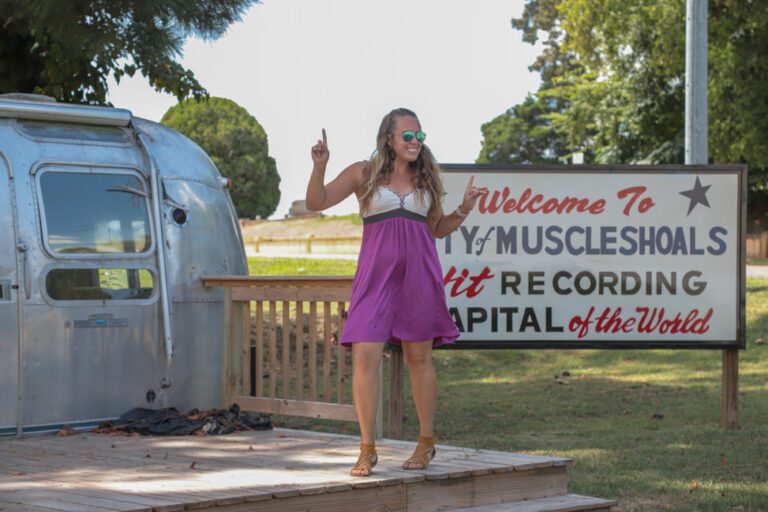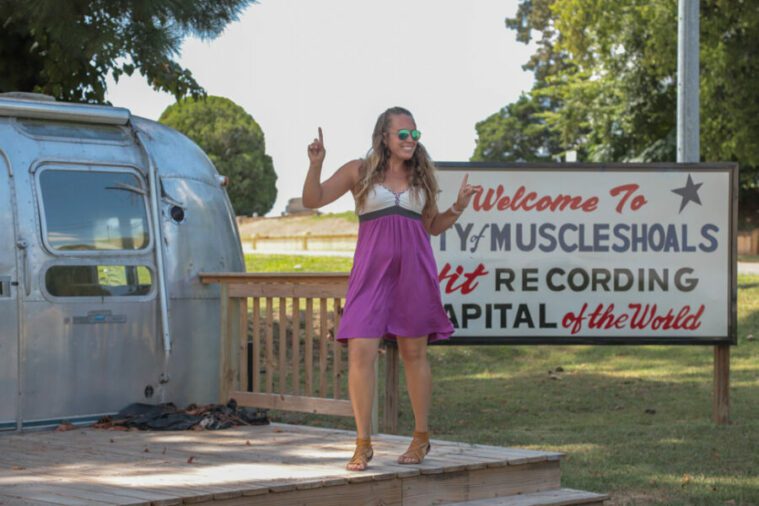 Yes, women can travel Muscle Shoals alone. It is an excellent destination for women to take a solo trip because it is breathtakingly lovely and easy to travel around.
However, please note that crime can happen anywhere. So, always carry yourself confidently, use common sense, and be aware of your surroundings when traveling to ensure your safety.
Safety guides for other cities in Alabama –
So, how safe are Muscle Shoals for Travel?
With some of the best and top attractions in the world, the city of Muscle Shoals is totally safe to travel to. The small town with mesmerizing charm, restaurants with the biggest servings of food, historic dams and museums, and world-famous architecture is worth visiting.
Like any other place, you can follow some safety measures while traveling to ensure you are protected. For Muscle Shoals, the first precaution would be to check your travel time as the city gets tornadoes havoc. You can avoid extreme weather by traveling at the right time. Besides, the city is safe in almost every aspect.
Hopefully, you have a safe and best travel experience to Muscle Shoals.

Subscribe to Email Updates :