Do you want to move away from Spectrum but don't know how to cancel Spectrum Internet services? If yes, you have stumbled upon the perfect page.
Spectrum is the brand name of Charter Communications, the second-largest telecommunication and mass media company in the United States that is headquartered in Stamford, Connecticut.
The company provides wireless Internet, TV, and phone services to more than 32 million people in 41 states.
I received a transfer order from my department a few days back, so I started preparing to move away from my city. I wanted to cancel my Spectrum subscription and didn't know how to.
Luckily, after looking here and there on the internet, I found a few quick methods to cancel my services, and to my surprise, those methods worked for me instantly.
So, if you are a Spectrum customer and need to cancel using Spectrum Internet service, please read our guide dedicated to how to cancel Spectrum Internet, including all the relevant information related to the subject.
So, without further delay, let's begin.
Things To Consider Before Cancel Spectrum Internet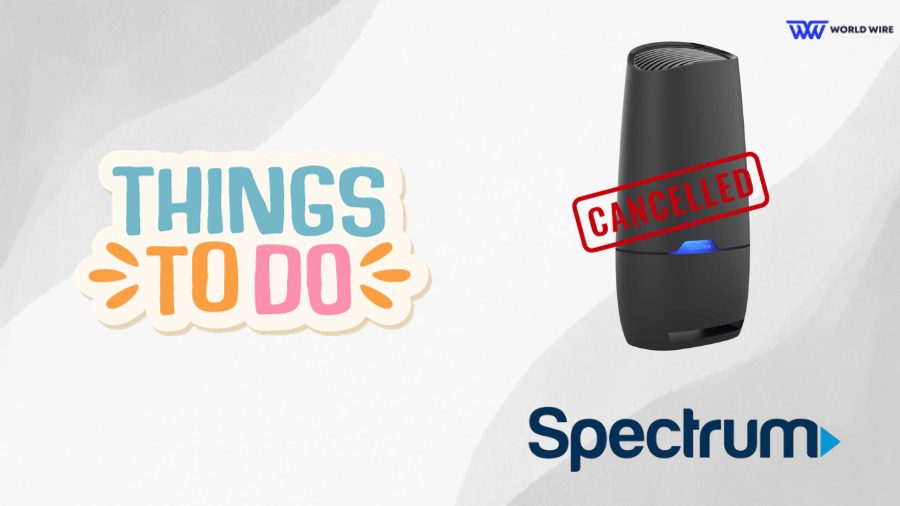 You must consider a few important things when you cancel Spectrum Internet. These include the following.
Check unpaid balances
You must check your current statement to ensure that all balances are paid.
Maintain documentation
You must keep documents such as Spectrum Internet cancellation, email, confirmations, and equipment return receipts. These documents will help in case of missing equipment with Spectrum.
Review your account
It would be best to review your account for any issues after cancellation. Please log in to your account online or check by calling their customer service.
Check for extra charges
You must check that you have not been charged any extra fees during the Spectrum Internet cancellation process.
Note: Before starting the Spectrum internet cancellation process, read our guide on "Apply for Spectrum Affordable Connectivity Program," as it can help you with getting free internet services from Spectrum.
How To Cancel Spectrum Internet – Ways
There are two ways to discontinue your Spectrum Internet, including the following.
By calling Spectrum
By visiting the Spectrum store
Spectrum does not let you cancel your Spectrum Internet service online through your account or on the website by chatting with an agent.
Both the methods are discussed in separate sections.
The entire process for canceling Spectrum Internet includes the following steps.
First, get your current statement and ensure you have no unpaid balances to Spectrum. Next, check your next payment due date and ensure to cancel your services before that.
Reach Spectrum to request the cancellation of their services. You may do it in-store by visiting their store or by calling Spectrum.
Return any of the Spectrum equipment that the company provided you. You must do it soon once you cancel their services.
You must keep your email confirmations and receipts from equipment returns.
Lastly, ensure you have no charges in your account after the due date of your next payment.
Don't forget to check our guide on "Spectrum TV Packages And Prices For Seniors," as it may help you lower your monthly Spectrum TV bills.
Contact Customer Support To Cancel Spectrum Internet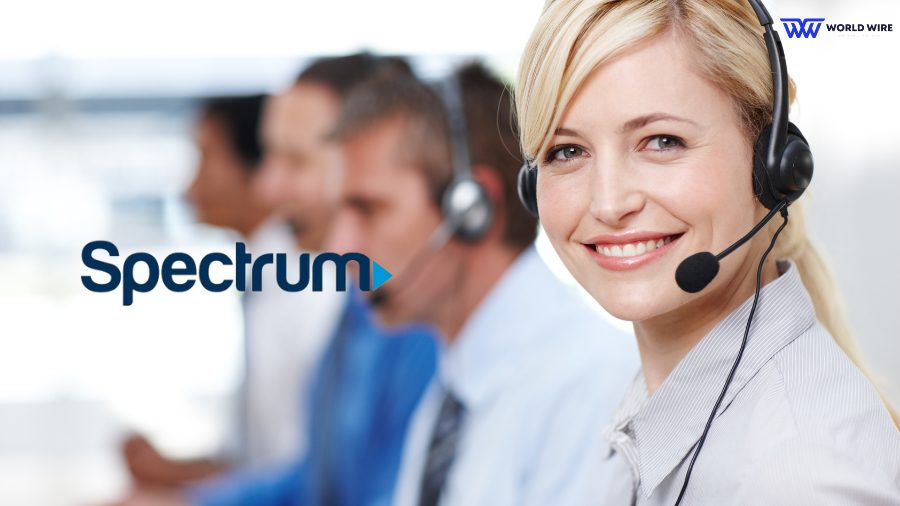 You can discontinue your Spectrum Internet by calling Spectrum customer care support and requesting that your account be disconnected.
Here are the steps to do so.
First, contact Spectrum customer support at (833) 267-6094
The customer care agent will ask you some questions and for a security PIN to verify that you're the owner of your account.
After confirming your account, request the agent cancel your Spectrum services.
The agent will ask you some questions, such as the reason for cancellation, and will offer you affordable offers, trying to stop you from canceling their services.
You should reject all their offers and ask for your services to be disconnected.
Once the agent realizes that you really want to cancel your Internet services, they will tell you the terms of services, including the need to return their equipment.
You must accept to return all their equipment and get the reference number.
Then, the agent will discontinue your Spectrum Internet services in a few minutes.
If you've recently chosen Spectrum as your service provider, follow these easy steps for Spectrum SIM card activation to get your device up and running swiftly. Also, learn how you can conveniently manage your payments with the option to pay your Spectrum bill as a guest, ensuring continuous, hassle-free service.
How To Cancel Spectrum Internet Without Calling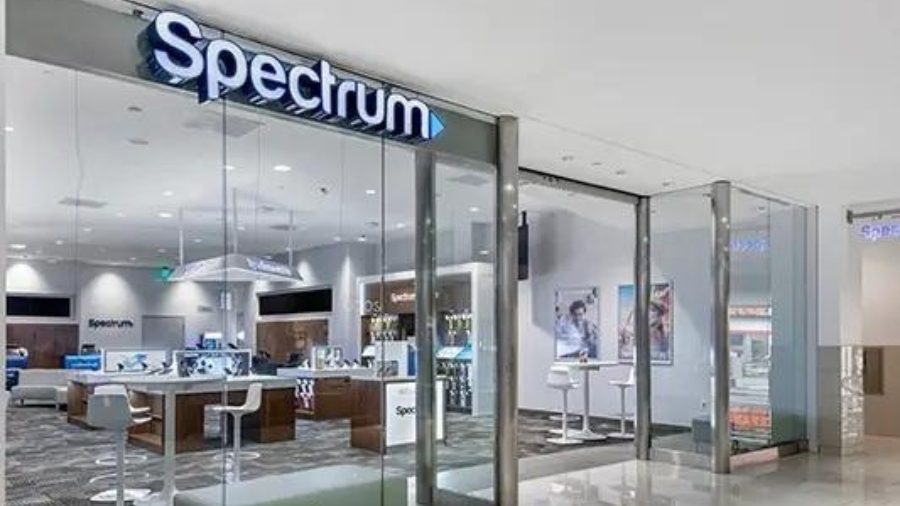 You can easily cancel Spectrum Internet without calling their customer service by visiting their store.
For this, you must find the nearest Spectrum store at"https://www.spectrum.com/stores" in your region and visit the store in person to request the cancellation of your Spectrum Internet.
However, carry all the necessary documents related to your Spectrum Internet services.
Where To Return Your Spectrum Equipment
Once you cancel your Spectrum Internet service, you must be wondering how to return the Spectrum equipment the company included in your plan.
These mainly consist of modems and routers. It is critical to note that you don't need to return any remotes or cables installed when you opt for the services.
You can return your Spectrum equipment at any Spectrum store near you. The equipment can also be returned through mail via the UPS or FedEx store.
Spectrum partners with UPS to facilitate customers to drop off their equipment at their store for free, and then UPS returns this equipment to Spectrum.
It would be best if you prefer to return Spectrum equipment in-store to avoid equipment loss during mailing because any loss in equipment will require you to pay replacement fees.
Spectrum offers you a 30-day window to return your equipment without any charges. If you fail to return your equipment after the cancellation of your Spectrum Internet, you will have to pay a charge ranging between $60-$150 for each piece of equipment you hold.
Spectrum also offers pick-up services for differently-abled individuals. Disabled people can return their Spectrum equipment by fixing a pick-up appointment online or by calling their customer support.
Comparing mobile giants: Spectrum vs Verizon reveals stark contrasts in pricing, coverage, and customer service, offering varied options for diverse consumer needs in the competitive telecommunications market.
Troubleshooting Your Spectrum Service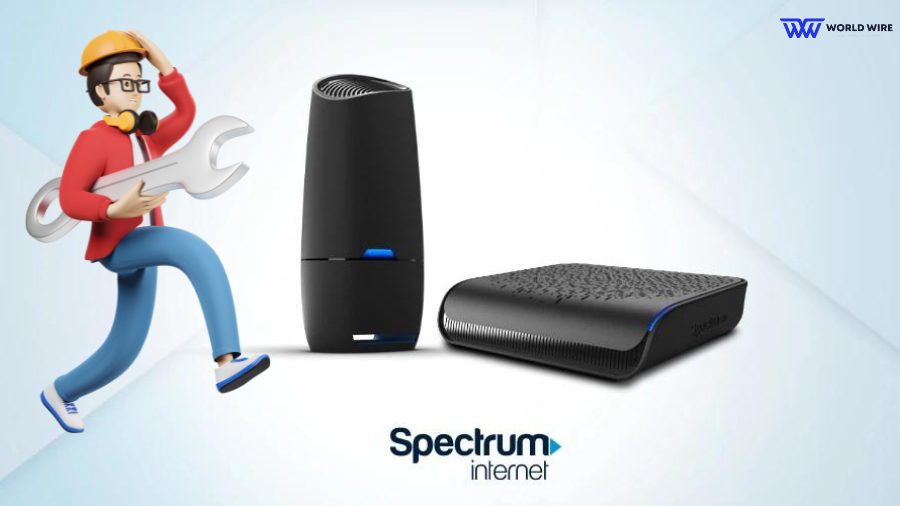 Spectrum offers 2 services to its customers: Internet and TV, but if you face issues related to any of them, you can follow the below methods to troubleshoot.
However, before you start troubleshooting, make sure you check for any service outage by visiting "https://www.spectrum.net/support/internet/troubleshooting-your-spectrum-services-after-outage"
Troubleshoot your Spectrum Internet Equipment
If you are facing any issues related to spectrum Internet, you can simply fix them by following the steps below.
To reset your spectrum internet equipment, visit "https://www.spectrum.net/" and log into your account.
Go to the internet section and choose your equipment.
 If your equipment shows any "Error," click "Troubleshoot."
Select "Restart Equipment" twice and wait for your equipment to complete the process.
Also, check out our guide on "How to Fix Spectrum WiFi Not Working."
Troubleshoot your Spectrum Voice and TV Equipment
If your Voice and TV service is not working, follow the steps below to fix it.
To fix Spectrum Voice and TV service, Visit "https://www.spectrum.net/" and log into your account.
Find your equipment and select "Expericeiening Issue."
Look for the "Reset button" and press it.
If you don't find it, make sure to check your physical device for the Reset Button.
In case none of the methods worked, Spectrum has a dedicated customer care service that can be reached via direct call or through chat on their website.
If you have any issues as a Spectrum customer, you can troubleshoot your Spectrum services by calling their customer support team at +1-833-267-6094.
You can also choose to report your issue through chat by visiting the troubleshooting page on their website at Spectrum.net.
Explore the diverse channels offered by Spectrum, such as learning about political updates by discovering what channel Newsmax is on Spectrum.
Family viewers might find interest in checking out the GAC Family channel on Spectrum for a variety of family-friendly programming and entertainment.
Frequently Asked Questions
How do I cancel my spectrum internet and cable?
You can cancel your Spectrum internet or cable by calling their customer support at 1-833-267-6094 and requesting the same.
Are there early termination fees for canceling Spectrum Internet?
No. There are no early termination fees for canceling Spectrum Internet. If you use the services for 30 days or less, you can get a full refund after you cancel your services. If you cancel after 30 days, Spectrum does not offer a refund and also does not charge any termination fee.
Does Spectrum prorate bills if you cancel early?
No. Spectrum does not prorate bills if you cancel early. There are no refunds if you cancel your Spectrum services after 30 days.
Can I cancel Spectrum and then rejoin later?
Yes. You can cancel Spectrum services and rejoin later without paying any penalties. However, Spectrum reserves its new customer offers for eligible customers who were not using Spectrum service within the past 30 days.
Is there a specific time to cancel Spectrum?
No. You can cancel Spectrum services at any time because the company does not bind you to any contracts.

Subscribe to Email Updates :