Update 12 October 2022: You are an Android User and willing to change the User name in Truth Social so for that you have to use Web Verison. But Now the Truth Social app is available to download on android Devices. in August 2022 the play store Banned the App to download Further. but now We can make it done.
Waiting for the android users is now over, Truth Social app was Relishead but in August 2022 the App was banned by google Playstore for downloading Further on Android devices. But Now the waiting period over the Play Store has been approved to Download on Android Devices.
UPDATE – Truth social has opened up its Web interface and signups for the web app have started.
Click here to Create Account On Truth Social Web App – Detailed Guide
Truth Social, a social networking website, was established by Trump Media & Technology Group (TMTG). After being banned from Facebook and Twitter in 2021, former US President Donald Trump discussed the possibility of founding a new social media site. This was the consequence of the 2021 attack on the US Capitol.
Trump started "From the Desk of Donald J. Trump" in May 2021, a website where he issued short tweet-like notifications. It was shut down after less than a month.
Trump Media & Technology Group issued a press release on October 20, 2021. The platform will go online in the "first quarter of 2022," according to the company. It was intended to go into restricted beta for iOS on the Apple App Store in November 2021.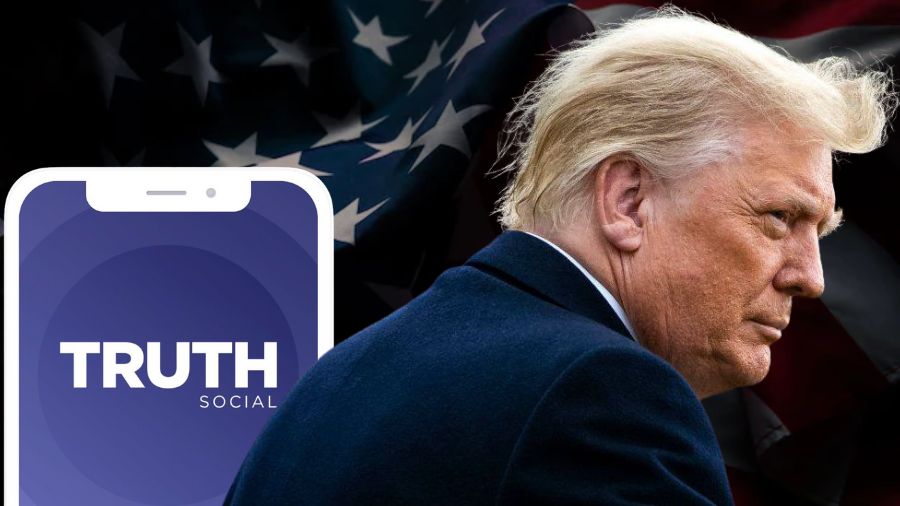 Despite the fact that the test site did not make the deadline, Trump declared in December 2021 that it was already being used by "invited guests." Users started trolling the site, creating bogus profiles, and posting complaints and jokes. Users may use the usernames of well-known people like Donald Trump, Mike Pence, and Jack Dorsey to establish accounts. Later, the link was deleted.
Truth Social had broken Mastodon's license by not making its source code available to all users, according to the Software Freedom Conservancy on October 21, 2021.
Truth Social was then specifically required to follow the conditions of the software license by the Mastodon developers. True Social released its source code as a ZIP file on its website on November 12, 2021.
Truth Social Technology
Truth Social is heavily influenced by Twitter. Users will be able to create their own posts ("truths") and share other users' posts ("truths"). A "truth feed" news stream as well as a notification system will be available on the platform.
The Truth Social platform was still under construction in October 2021, and it was running on a modified version of Mastodon. It's a free and open-source social network hosting software that's commonly used to link to the Fediverse, which is a larger collection of social networking websites.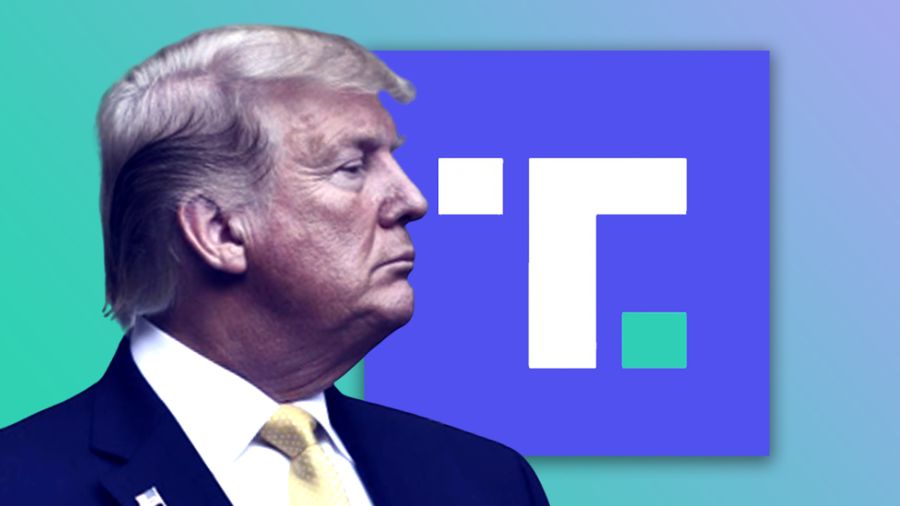 Some Mastodon functionality, including polls and post visibility choices, was disabled in the Truth Social version. Rumble and TMTG established a partnership on December 14, 2021. Rumble's cloud services were already being used by the Truth Social beta website.
Donald Trump's new social networking site, Truth Social, debuted in the Apple App Store late Sunday. After getting the notice, several users stated that they were unable to create an account or that they were placed on hold. "Due to heavy demand, we've put you in our queue."
"We'll start rolling out on the Apple App Store this week," Devin Nunes said.
How to change Username on TruthSocial
The answer to the question above is weird. You see, you can't change your Truth Social Username (the one with the @ symbol), but you can change your Truth Social Name. To help you understand this better, take a look at this screenshot.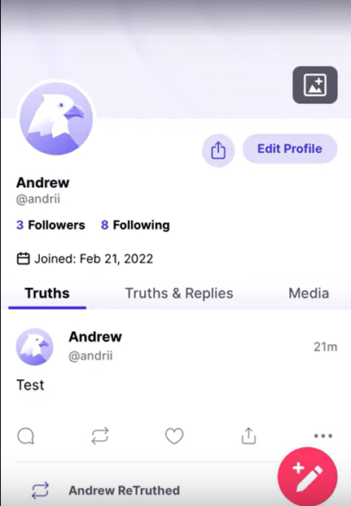 Here, "Andrew" is your Truth Social name, on the other hand, "@andrii" is your username. You will be able to edit your Truth Social name ("Andrew"), but you will not be able to edit your Truth Social username ("@andrii"). So, the answer to the question is, no, you can't change your username, but you can change your name.
To change your Truth Social name, click on the "Edit" button right next to your profile, and then this screen will pop up.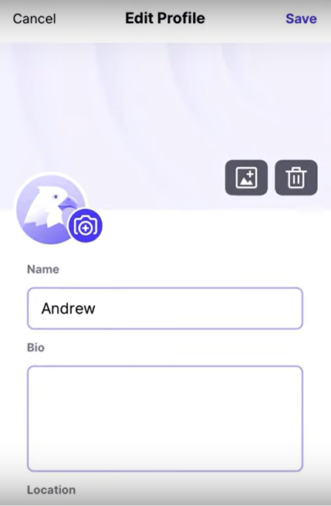 Here, you can edit all you want. You can edit all aspects of your profile on this page (except your username), like your profile picture, bio, and profile banner.
More about Trump's opinion about Truth Social (and his magical ability to veer any conversation into Truth Social)
Trump recently gave an interview in which he mentioned Truth Social on occasion. On the show Water Cooler, David Brody interviewed Trump.
Donald Trump's Social Media Activity
Since joining Twitter in 2009, Trump's social media participation has drawn international notice. During the 2016 election campaign and as president, he was frequently tweeting until he was restricted in the last days of his term.
Trump has blasted almost 57,000 tweets in the last twelve years. He used Twitter to engage with the public on a regular basis, ignoring the press.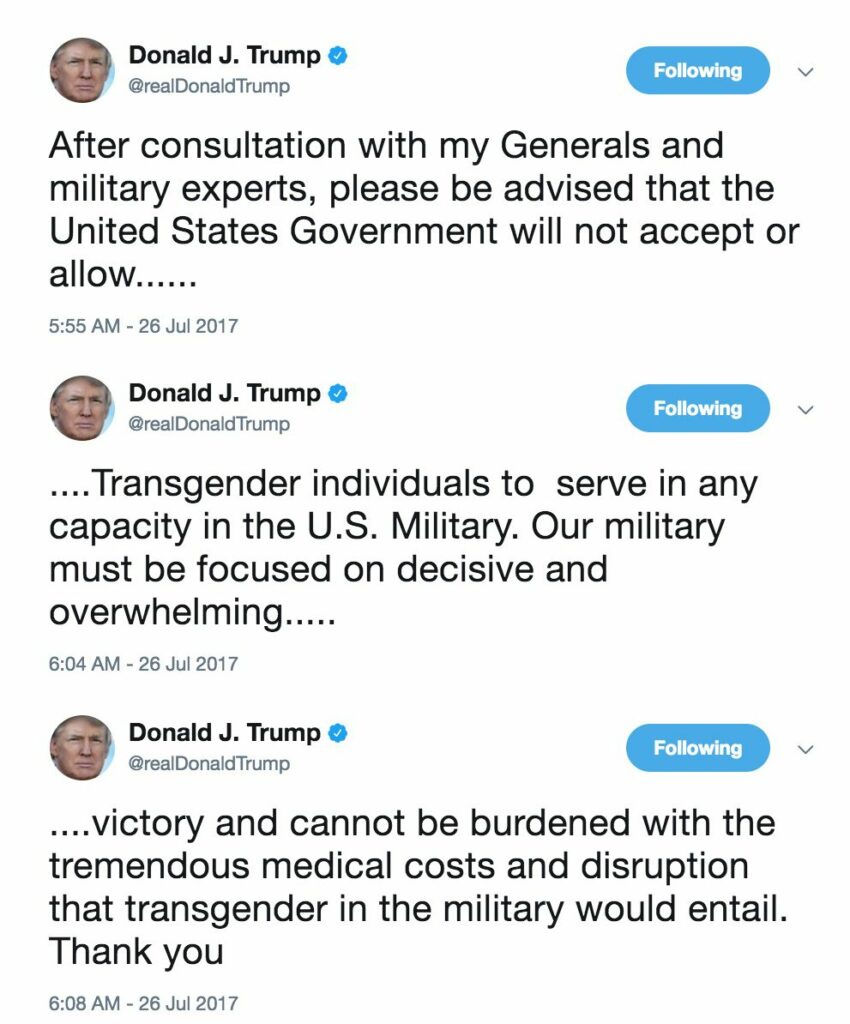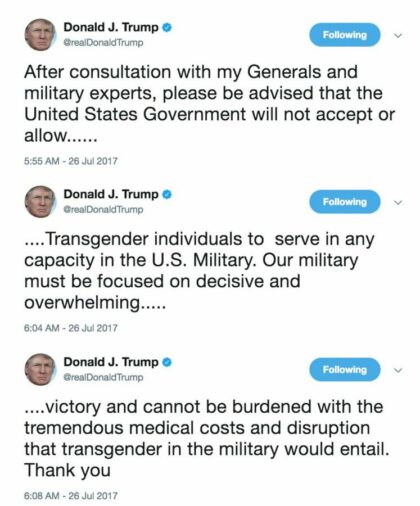 Trump's tweets were the official presidential views, according to a White House press secretary in June 2017. On Twitter, Trump announced the dismissal of key administration officials and cabinet members.
In May 2020, Twitter began to tag some of Trump's tweets with fact-checking advisories, following years of criticism for allowing him to propagate disinformation and lies.
Trump tweeted that "social media platforms totally block conservative opinions" and that he would "strongly regulate, or shut them down."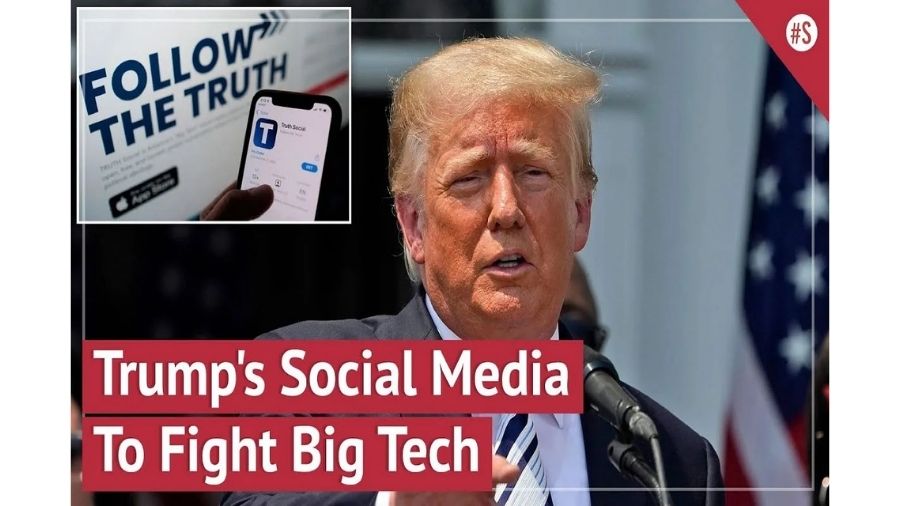 Trump was banned from Facebook, Instagram, Twitter, and other social media networks in the days following the attack on the US Capitol.
Trump's and his team's attempts to get around the restriction by utilizing other people's accounts were banned by Twitter. Trump's capacity to manage events was harmed by the loss of his social media megaphone, particularly his 88.7 million Twitter followers. As a result, the amount of misinformation on Twitter has significantly dropped.

Subscribe to Email Updates :