Update 12 October 2022: If You are an Andoird User The wait is over here Because the Play store has approved the App to Download on the device. In August 2022 Playstore was ban the app to Download for further. So now ready to create your User name to spare the truth with the Donald trump Made App.
Update 6th August 2022 – Truth Social app has recently been updated to enhance the overall user experience. A few changes are as follows:
the like heart icon has now been animated.
Hashtag typehead has now been made available. You can avail this while writing a new Truth.
An error message for max followers counts error has now been included.
Media user posts in response to a Truth will now be saved under their Media tab.
A show/hide option for the current password field has been added to the change password screen.
Long press copy-paste functionality has been added to full-screen images.
Performance improvements have been made and bugs have been fixed.
After months of waiting, T-Media Tech LLC has finally launched Truth social. Rep. Devin Nunes (R-Calif.) revealed recently that he would resign from Congress to serve as the platform's CEO. He takes over a company that has previously been targeted by trolls and is the subject of a federal inquiry.
Truth Social Username – How to claim your Username on Truth Social
To claim your Username, you need to create an account on Truth Social. Read Our Guide On   How to create a new account on Truth Social – Sign Up / Login to Truth Social
Assuming you have already created an account on Truth Social. After verifying your email address, you should see a section to select your username, just like the screenshot below.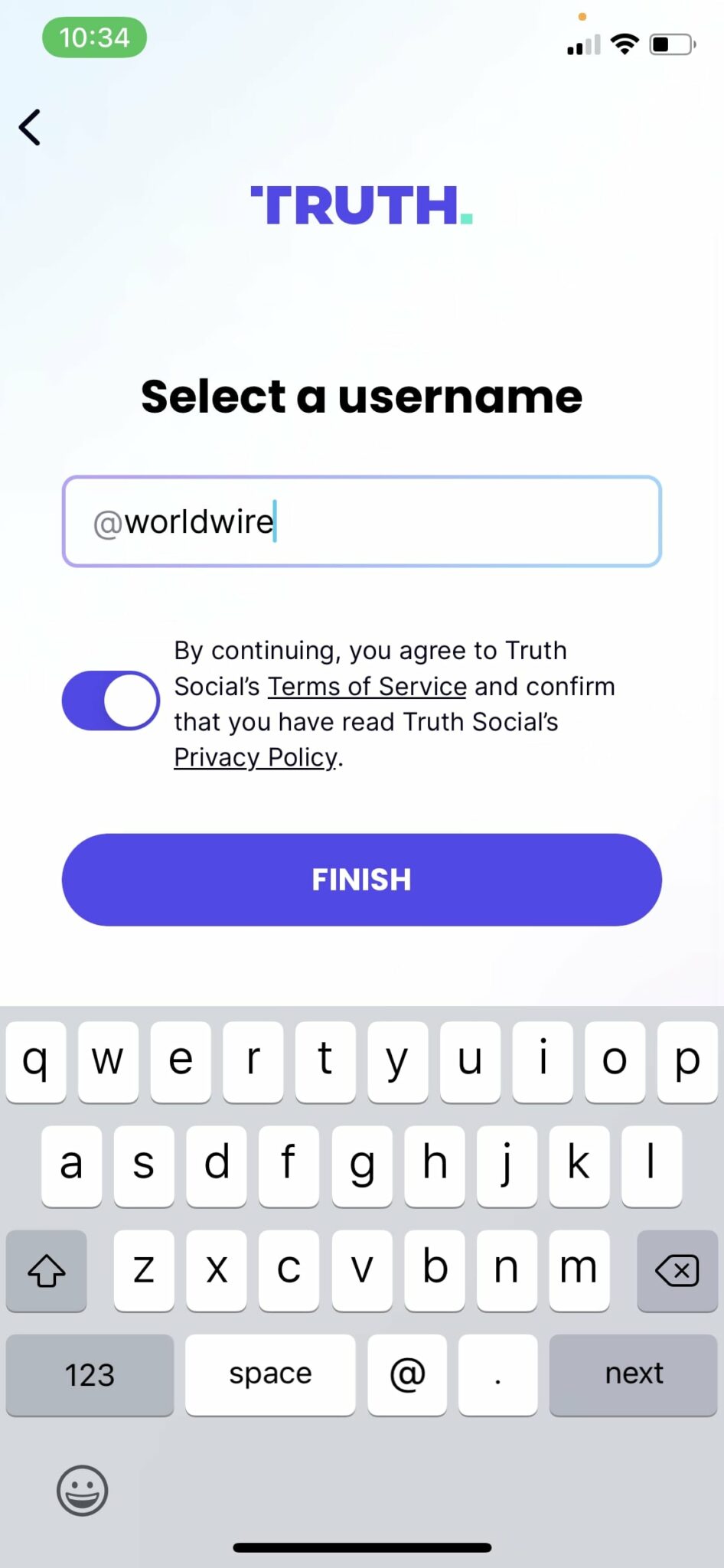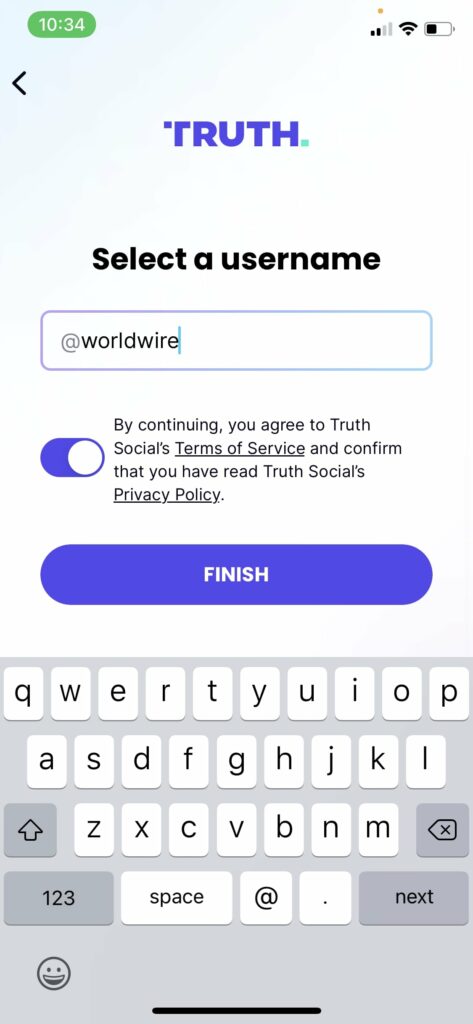 Select your desired username. Make sure it's unique and that's all. You have claimed your username on Truth social. Truth social hasn't yet launched for android users. We will update you as soon as truth social launches for android users. You can follow us on our telegram channel for the latest updates: World-Wire Telegram
It's important to note that some usernames are reserved by truth social teams such as Apple, Microsoft, and other big MNCs.
There was a paid program offered by Truth Social, where the user had to donate an amount to WinRed ( An American Republican Party Fundraising Platform ) in order to get their desired username. Currently, this program has been closed, and the only way to get your username is by registering on truth social.
Truth Social Username Error
Many users while claiming their username on Truth Social are getting this error, "Oops, looks like you missed a step.", After debugging we found out that when you try 5 plus times to claim your username and if it's not available truth social automatically blocks your IP and pops this error up.
The simple solution would be to turn on and turn off your mobile to data just like the screenshot below this will change your ip and uninstall the app and install it again. This should fix the error.
While entering your username on truth social, if you are getting this error "Please choose a different username to continue. Thanks!" that means, unfortunately, someone else claimed your username before you. The only way to solve this is by entering a different username, which should work for you.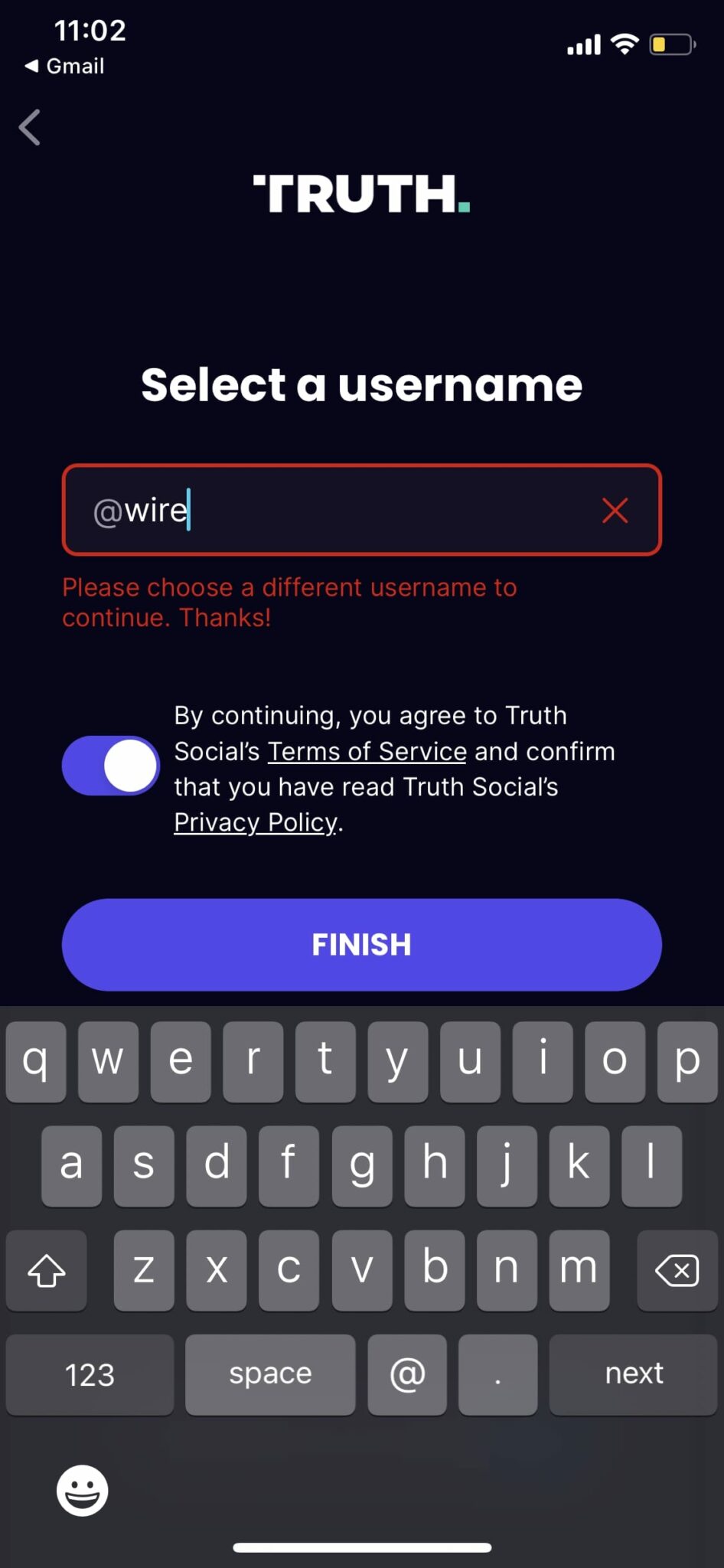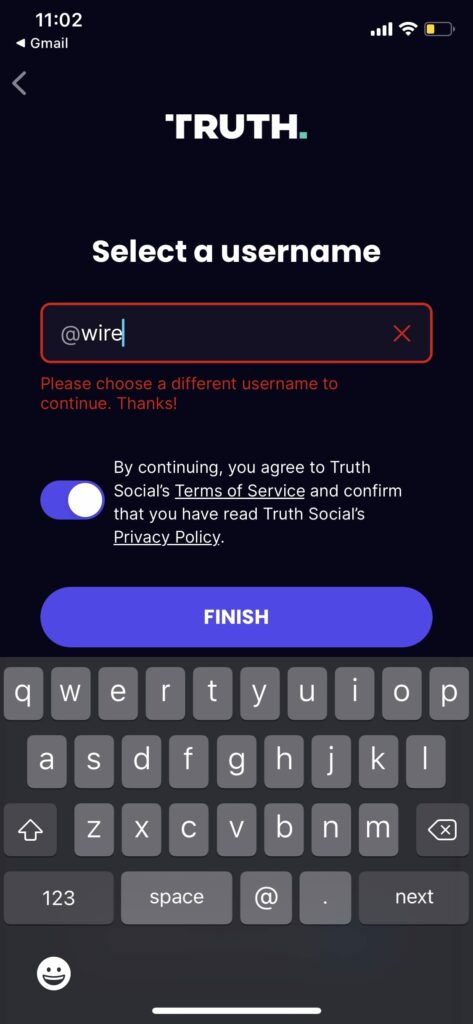 Truth Social Username Requirements
The requirement for the username on truth social is that you can only use letters, numbers, and underscore ( _ ) in your username. You are not allowed to use a dot or any other symbol.

Donald Trump's vision for Truth Social
Donald Trump successfully launched Truth Social app on February 21, 2022. and within 12 hours of launch, the app is already Number 1 on App Store. A consortium of investors is said to have raised $1 billion for Truth Social.
To this point, Truth Social had been described as "a landing page with a signup sheet." The number of users that have signed up for the platform is unknown. Some worry that the company's value will be determined by the number of people who sign up for the site.
Trump appears to have teamed up with the National Republican Senatorial Committee (NRSC) in order to boost voter registration and collect funds. People started receiving SMS urging them to join Truth Social.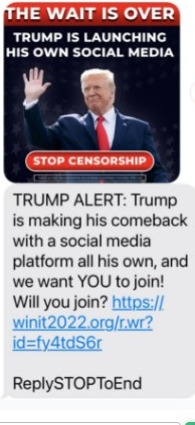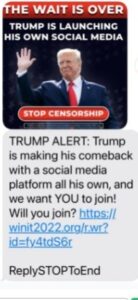 A screenshot of one of these texts was obtained by The Daily Dot. "The wait has ended," it offers. "TRUMP ALERT: Trump is making a comeback with his own social media platform, and we want YOU to be a part of it!" it states. The link in the text takes you to a page where you can join up for the platform. You will be directed to the NRSC's WinRed fundraising page to reserve your username once you submit your name on the page given in the text.
NRSC Donation to reserve username on Truth Social
However, there is a catch. You must donate to the NRSC in order to reserve a username. If you try to submit without donating, you'll see "This field is required" in the donation section.
You can "join the waiting list" for free on Truth Social's site, but you can't reserve a username. A request submitted through Trump's website seeking confirmation that he'd collaborated with the NRSC to urge people to join up for Truth Social and donate to the committee was not immediately returned.
Because the site doesn't provide any confirmation and it's currently not possible to sign in to the platform, it's unclear whether this is purely marketing or whether a donation will genuinely reserve your username.


Those who sign up for Truth Social on the NRSC's portal are bombarded with up to four messages each day requesting additional funds.
The texts are sent from the NRSC's phone number and include links to the organization's donation site as well as pleas like, "[W]e've reached out FOUR TIMES already!" To assist RETAKE TRUMP'S MAJORITY" and "Stop Ignoring…!" take our Trump Patriot Poll here.
Let us know what your Trump social media handle is! To correct the record, go HERE." The NRSC did not reply to calls for comment.
The NRSC's Truth Social page for reserving a username pre-selects monthly recurring donations. Under huge, bold writing about being a "top Trump supporter" and how much he "needs you," the notice that it's a recurring payment is written in a smaller, lighter type.
Signup For Our Newsletter