Frank is a new social media platform brought  by the mypillow.com CEO, Mike lindell. Frank is said to be the voice for free speech. As of now frank is only available for US citizens. The objective of frank is to become a platform the Americans who want to defend life, liberty, and all the freedoms that have marked America as the longest running Constitutional Republic in the world. Frank will give a platform for influencers and normal people to act and say things out in the open, thus promoting free speech and freedom. More about frank can be read on its about page.
In this article we are going to share you the steps and guidance using which you can sign up on the platform using your phones, desktops and tabs.
Mike Lindell To do a Cyber Symposium live in Frank on August 10th with a cash prize of $5 Million – Watch Mike Lindell's Cyber Symposium Livestream
Steps to Signup or Create an Account on Frankspeech
Step 1- Visit the register page of Frankspeech.com from any browser present on your phone or desktop. And click on the " Signup " Button present on the upper right corner of the website. Refer the image attached below for a clear picture.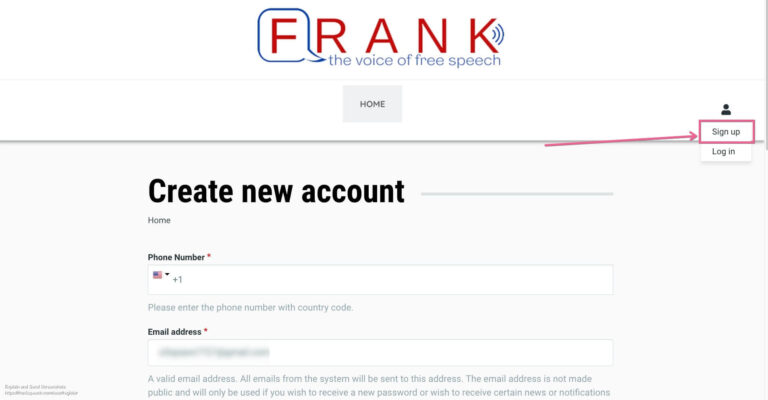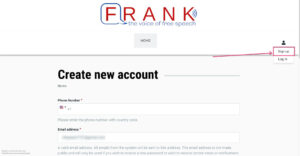 Step 2 – Fill the Create new Account form. Enter your phone number ( USA only ) Your Email address ( A valid email address. All emails from the system will be sent to this address. The email address is not made public and will only be used if you wish to receive a new password or wish to receive certain news or notifications by email.) , Username (Several special characters are allowed, including space, period (.), hyphen (-), apostrophe ('), underscore (_), and the @ sign.)and password (Provide a password for the new account in both fields).  After entering all these details solve a math question which is being used as a captcha to confirm that you are a human. After this click on the " Create New Account" button and you will be successfully registered to FRANK. Please see the image attached for more clear picture on this.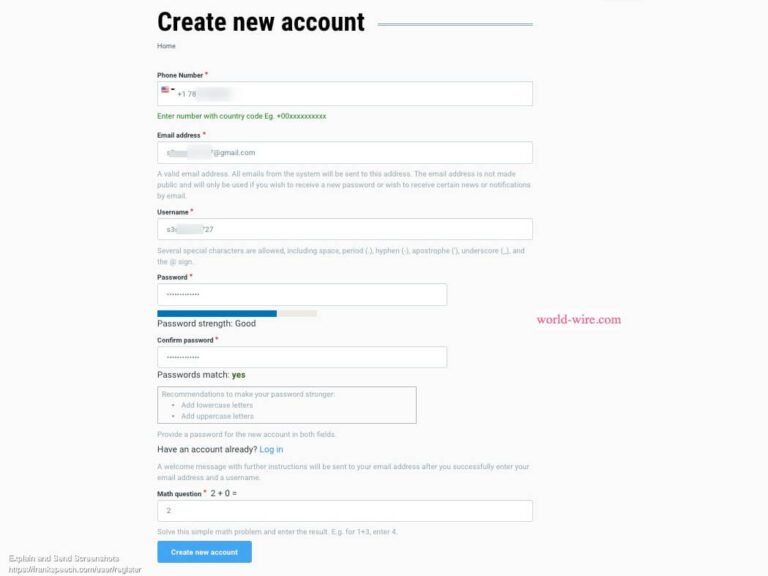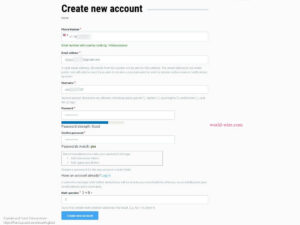 Important Update – Watch Mike Lindell Live about Frankspeech Launch 48 Hour Livestream 
Once registered you will get an E-mail from Frankspeech confirming that your account has been created. The email consists of a link which says to reset your password. If you wish to change your password click on that link and change it. You can see the details in the image attached below.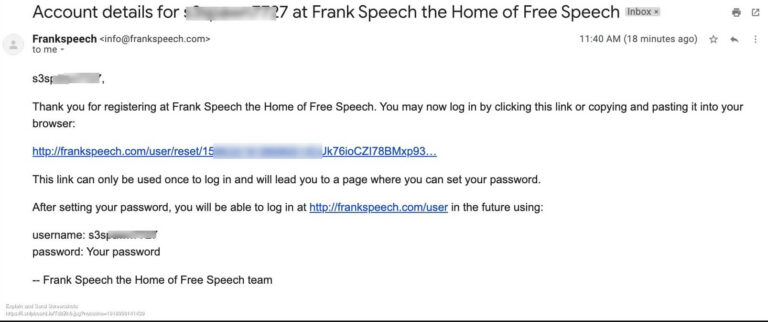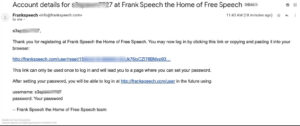 Step3 – Your account will be successfully created and now you can use frankspeech.
Login to your frankspeech account to use the plaftorm. Share your views and opinions.

Releated Articles 
Mike Lindell Streaming Live about Frankspeech and Absolute Interference
Frank Speech App iPhone – How to get Frankspeech on your Apple IOS Device
Conclusion.
Thank you for reading the article. Stay connected for more information about frankspeech platform.