Israeli President Isaac Herzog said he respects American lawmakers' criticism, but it must not turn into 'Antisemitism.'
Let's read the news and find out what the Israeli President said during the session.
Israel's Herzog Says Criticism Of Israel Must Not Drift into Antisemitism
As the Israeli President Isaac Herzog has marked this week with his presence in Washington, he addressed a joint session of Congress on Wednesday where the President underlined Israel's close relation with the United States and said he accepts the criticism from America, but it must not change into what he called 'AntiSemitism.'
Herzog, whose position is mainly ceremonial, said in his address, "I am not oblivious to criticism among friends, including some expressed by respected members of this House. I respect criticism, especially from friends, although one does not always have to accept it. But criticism of Israel must not cross the line into the negation of the state of Israel's right to exist."
Also, read the news "Why Joe Biden and NATO didn't offer membership to Ukraine."
Herzog attempted to draw a line between criticism and antisemitism, saying, "Questioning the Jewish people's right to self-determination is not legitimate diplomacy; it is antisemitism. Vilifying and attacking Jews, whether in Israel, in the United States, or anywhere in the world, is antisemitism."
The Israeli President urged United States President Joe Biden to propose a national strategy to fight antisemitism. "Antisemitism is a disgrace in every form, and I commend President Joe Biden for laying out the United States' first-ever national strategy to combat antisemitism," added Herzog.
Also, read the news to Get Moto G Stylus 5G (2022) for Only $20 at Metro by T-Mobile.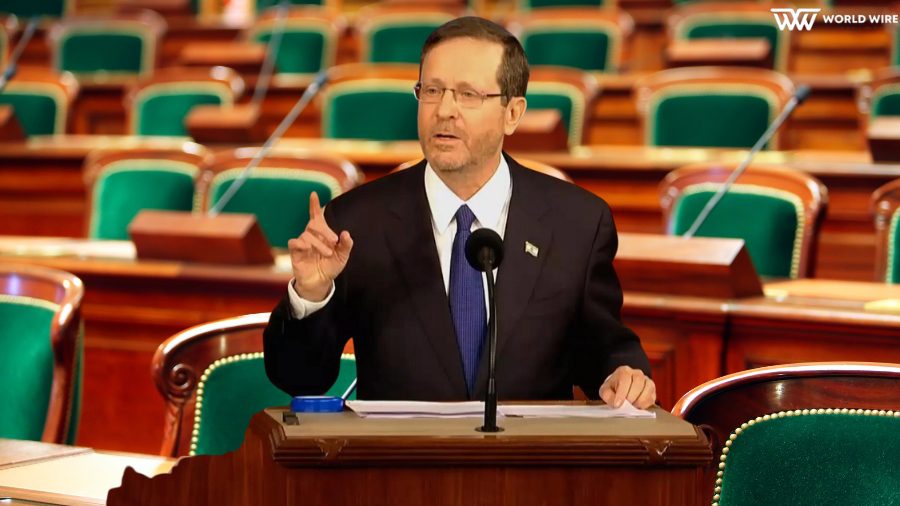 Herzog's speech at Congress came a day after a White House meeting with President Biden where the two leaders talked about their country's ties.
Some progressive Democrat members were absent during his address and declared they would boycott the Israeli President's presence over the issues of the treatment of Palestinian people by Prime Minister Benjamin Netanyahu's government and its democratic norms.
Also, read the news about "Trump's 16 fake electors in Michigan charged with felonies."
In response to members' boycott of Herzog, U.S. House Speaker Kevin McCarthy proposed a resolution declaring that Israel was not racist or an apartheid state.
On Tuesday, the House passed this resolution by a 414-9 vote expressing support for Israel and accepting that it was not a racist country. The nine who did not vote in favor of the resolution were Democrats, and a 10th voted present.
If you want to buy stock, read the news: "PublicSq began trading on the NYSE today under ticker symbol PSQH."
However, Hersoz's addressing the chamber full of U.S. House of Representatives and Senate members went peacefully, with no signs of disunity appearing during the address on Wednesday. The joint meeting greeted the Israeli President's speech with several standing ovations and applause.
Herzog's visit to Washington amid tensions between U.S. and Prime Minister Netanyahu, who Biden invited to the United States this year. The invitation came on Monday via the call between Biden and Netanyahu on the eve of Biden welcoming Herzog at the White House.

Subscribe to Email Updates :