CNN news host Jake Tapper grilled National Security Advisor Jake Sullivan on the Pentagon's huge $3 billion miscalculation over the Ukraine aid calling it "a hell of an accounting error."
Jake Tapper Grills Jake Sullivan On $3 Billion Pentagon 'Accounting Error.'
In an interview with Jake Sullivan, present National Security Adviser, CNN host Jake Tapper expressed great disbelief about a $3 billion "accounting error" that the Pentagon discovered this week.
The host labeled it "very bizarre" that the Pentagon overestimated the equipment it has sent to Ukraine by $3 billion.
Tapper said, "This was a very bizarre admission from the Pentagon of an accounting error indicating that the United States has at least $ 3 billion that it did not know it had that can be utilized for Ukraine aid. That's a hell of an accounting error."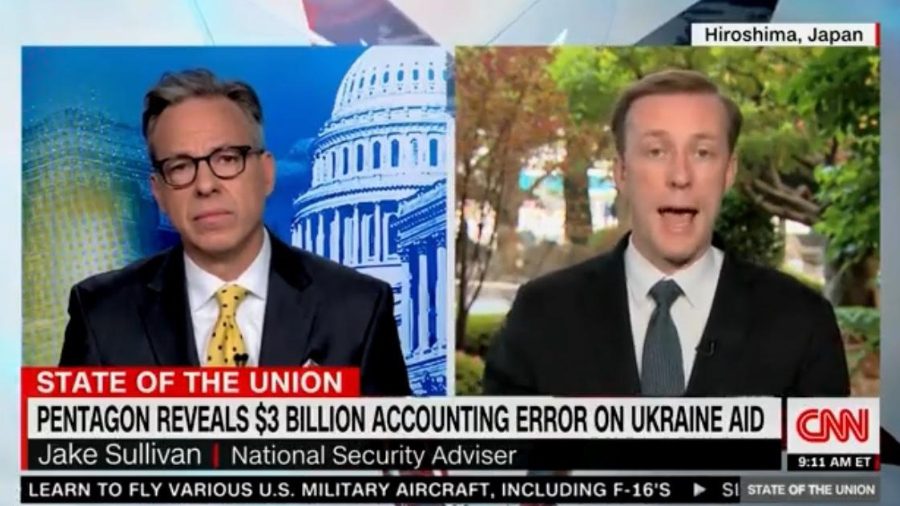 Tapper added, "It provides a lot of fodder to critics of U.S. aid to Ukraine, to those saying there is not enough supervision going on."
When asked whether he was concerned about this 'Accounting Error,' Sullivan clarified that the surplus funds were not wasted but the result of a miscalculation of the cost of the military equipment.
Since the equipment sent was overvalued, it will result in an extra $3 billion in aid that can be used to support Ukraine in its ongoing war with Russia.
Sullivan said, "I want to make it clear that it is not money that went out the door and disappeared. That is not a waste of $3 billion.
It is a tally of how much military equipment we have provided Ukraine. And the way the Pentagon was estimating it was, what is the replacement cost for the equipment we deliver, rather than the actual cost of that equipment?"
The National Security Advisor also asserted that no U.S. dollar would be misallocated. It will be offered as equipment to Ukraine on the battleground. However, it would be better to be right regarding the accounting upfront.
The Pentagon found the error, corrected it, and he assured that Ukraine would get what it needed. Also, the American taxpayer will be assured that this money is being spent appropriately and effectively.
According to several news reports, the Pentagon claims the "accounting error" will make the Defence Department send more weapons to Ukraine.
Also, the amount of overvalued equipment could increase beyond $3 billion as the Pentagon is examining the situation. The United States has sent weapons from its military reserves of around $21.1 billion worth to Ukraine since August 2021.
Tapper also mentioned the Pentagon's previous mistake in reporting about the Syria incident this month. As per Pentagon's report, a US drone killed a senior leader of the terrorist group Al Qaeda. However, it was discovered that a 56-year-old shepherd with 10 kids and no connection with terrorism was killed in the strike.
Sullivan said," The Pentagon is conducting a thorough investigation. They will report the findings to the president, and we will proceed there. So far, we don't have evidence to validate the claims being initiated in Syria."

Subscribe to Email Updates :