Former President Donald Trump stated on Wednesday that he is still eligible for office despite a Manhattan jury's recent finding that he was responsible for sexually assaulting E. Jean Carroll in a luxury department store dressing room.
During a 90-minute town hall at St. Anselm College in New Hampshire, CNN's Kaitlan Collins said, "A Manhattan jury found you sexually abused writer E. Jean Carroll. You've denied this. But what do you say to voters who say it disqualifies you from being president?"
Trump claimed, "This woman, I don't know her. I never met her. I have no idea who she is."
The former president further asserted that he had "every right" to remove hundreds of top-secret documents from the White House after he left office. He also avoided answering questions about whether he thought Russian President Vladimir Putin was a war criminal or wanted Ukraine to win the war with Russia; Trump only responded by saying, "I want everyone to stop dying."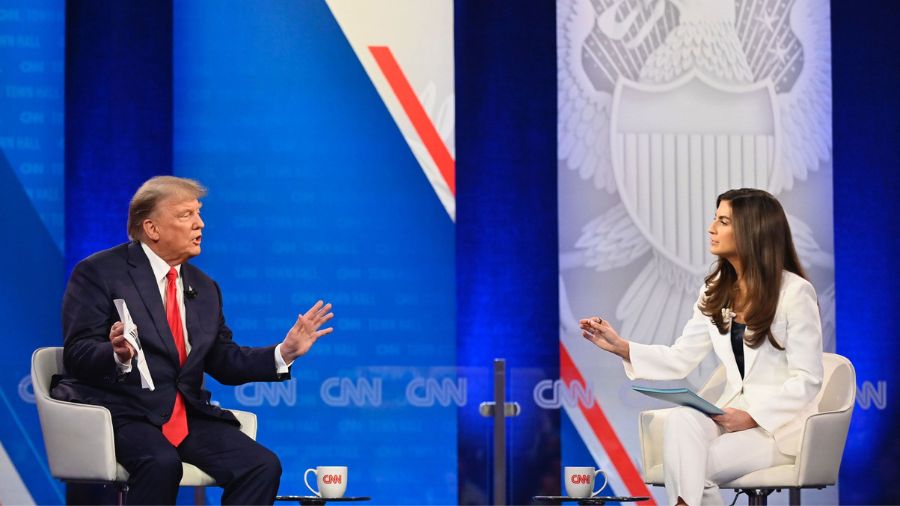 When Collins pressed further for a second time, Trump added, "I don't think in terms of winning and losing. In terms of getting it settled, so we stop killing all these people, I want everyone to stop dying. They're dying Russians and Ukrainians."
The town hall takes place at a difficult time for Trump.
On Tuesday, a Manhattan jury ordered the former president to pay $5 million in damages for sexually assaulting Carroll in the 1990s and then defaming her by calling her a liar.
Trump was charged with 34 felonies in April for fabricating company records after it was alleged by the prosecution that Trump had paid two women to conceal their accounts of sex acts with him. He has refuted all accusations.
Also, Read | Tucker Carlson to Launch show on Twitter after Leaving FoxNews
In all instances, Trump has maintained his defiance, claiming that he has never met Carroll and that Manhattan District Attorney Alvin Bragg's criminal inquiry is a politically motivated "witch hunt."
The GOP front-runner Trump refused to say whether he would sign a law banning federal funding for abortions while stating to CNN that he was "going to make a determination" based on what he believes to be "great for the country and what is fair for the country." When challenged further, Trump stated, "I'm looking at a solution that will work."
Trump also conveyed his opinion regarding the Supreme Court's decision to overturn Roe v. Wade by calling it "a great victory."
He said, "Getting rid of Roe v. Wade was an incredible thing for pro-life because it gave pro-life something to negotiate with,"
Regarding gun violence, the president stated that a mental health crisis was to blame for the recent mass shootings and that he would think about arming teachers and strengthening schools to protect children.
Trump added, "We have a very big mental health problem in this country. And again, it's not the gun that pulls the trigger. It's the person that pulls the trigger. And we have to protect our Second Amendment."
Signup For Our Newsletter