Jim Banks, full name Jim Edward Banks is an American political personality and a member of the Republican Party. He has been serving as the U.S. representative for Indiana's 3rd congressional district since 2017. Banks has also served as a former member of the Indiana Senate, from 2010 to 2016.
Jim Banks is a candidate for the US Senate seat that will be vacated by Mike Braun next year; he recently announced candidacy for the same, on 17th January, 2023.
The following article will discuss Rep. Jim Banks' life, and will provide information on his biography, career, physical appearance, net worth, family, wife, children and other relevant details.
So without further ado, let's get started.
Jim Banks Biography and Career
Jim Banks was born on July 16, 1979 in Columbia City, Indiana, and initially worked in the real estate and construction sector, before his foray into politics. Banks also serves in the United States Navy Reserve as a Supply Corps officer, and even took a leave from politics from 2014 to 2015 in order to serve in Afghanistan. While Banks was on leave, his wife Amanda filled in for the senate's 2015 legislative session.
Banks was selected as one of the Top 10 Conservatives Under 40 in the 2014 Conservative Political Action Conference (CPAC), and addressed the conference the same year. 
In 2010, Banks was elected as a member of the state senate for the 17th district. He announced his candidacy for the US representative for Indiana's 3rd congressional district on May 12, 2015, and ran for a second and third term in 2018 and 2020 respectively. 
Banks is also a member of the Republican Study Committee.
Jim Banks Age, Height and Weight
Banks is currently 43 years of age, and has a height of 5 feet and 9 inches. His weight is currently not known. We will update this space as soon as we have information available. 
Jim Banks Wife, Family, Children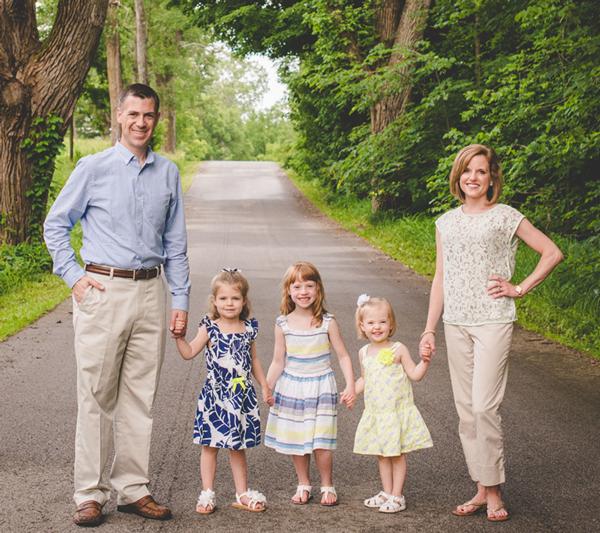 Jim Banks is married to Amanda Banks. The couple tied the knot in 2005, and have three daughters, Lillian, Elizabeth and Joanne. 
Amanda served on the Indiana State Senate representing the 17th district for a brief period of time, when Banks was deployed to Afghanistan to serve as a Navy Reserve officer. Amanda is currently working as the vice president of education at Family Policy Foundation and Family Policy Alliance, and is responsible for spearheading education and training programs for the ministry, including statesmanship and communications training for elected officials, and professional development for alliance partners. 
Jim Banks' Net Worth, Salary and Earnings
Banks' net worth is estimated to be around $3 million dollars. The Indiana Republican has accumulated most of his wealth through his career in politics. 
He earns a base salary of $174,000 as a prominent American politician.
Jim Banks' Religion, Ethnicity, Nationality
Jim Banks is a Christian by religion and his nationality is American. Jim belongs to the American state of Indiana. 
Frequently Asked Questions
Where did Jim Banks go to college?
Jim Banks attended Indiana University in Bloomington for his Bachelor's Degree, and later the Grace College and Seminary for his Master's degree in Business Administration. 
Who is Fort Wayne's representative in the House of Representatives?
Jim Banks is the representative for Fort Wayne in the US House of Representatives. 
Where is Jim Banks District?
Jim Banks's district is located in the state of Indiana, USA.
How many congressional districts are there in Indiana?
There are nine U.S. Congressional Districts in the state of Indiana. 

Subscribe to Email Updates :