Jim Justice is an American businessman and politician who is currently serving as the 36th governor of West Virginia. Jim has held this post since 2017. He is a part of the Republican Party. 
Want to discover more things about him? The given article provides all the information regarding Justice's early life, education, career, family, net worth, and much more.
So, Without further delay, let's begin.
Jim Justice Early Life and Biography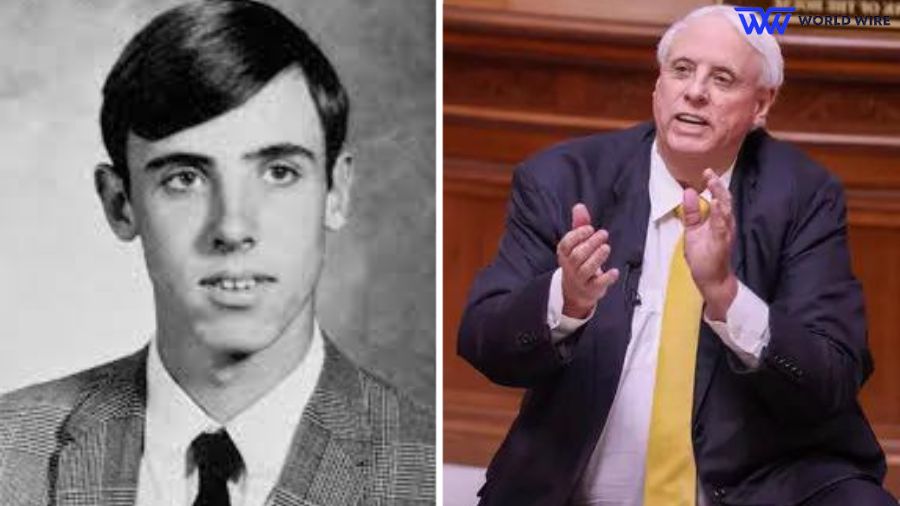 Name
Known as
Jim Justice
Birthplace

Charleston, West Virginia, United States

Date of birth
April 27, 1951
Parents

James Conley Justice Sr. (Father)

Edna Ruth (Mother)

Gender
Male
Hair Color
Grey
Eye color
Brown
Skin color
White
Zodiac sign
Taurus
Nationality
American
Occupation

Businessman and Politician
The West Virginia Governor was born on April 27, 1951, in Charleston, West Virginia, United States. Jim Justice is the son of James Conley Justice and Edna Ruth (née Perry) Justice. Justice was raised in West Virginia's Raleigh County.
On an athletic scholarship for golf, he enrolled at the University of Tennessee but later switched to Marshall University. He led the Thundering Herd golf team for two years at Marshall. Marshall University awarded him both a bachelor's and a master's degree in business administration.
After completing college, Jim Justice went into the family business of agriculture. He founded Bluestone Farms in 1977, which now operates 50,000 acres of farmland and is the leading grain producer on the United States East Coast.
He also developed Stoney Brook Plantation, a 15,000-acre hunting and fishing preserve in Monroe County. Justice is a seven-time national corn-growing champion.
After his father's death, he inherited ownership of Bluestone Industries and Bluestone Coal Corporation. He hired over 200 coal miners. In 2014, he owned 70 active mines in 5 states. His charitable activities were $25 million for the James C.
Justice National Scout Camp, $5 million for Marshall University, $10 million to the Cleveland Clinic, and more than $1 million in Christmas gifts annually through the Dream Tree campaign.
Before becoming governor, Justice resigned from all executive positions he held at his company. He delegated control of the Greenbrier to his daughter Jill and his mining and agriculture businesses to his son Jay.
He has stated that he will place all of his assets in a blind trust but that the process will be lengthy due to their complexities.
Jim Justice Political Career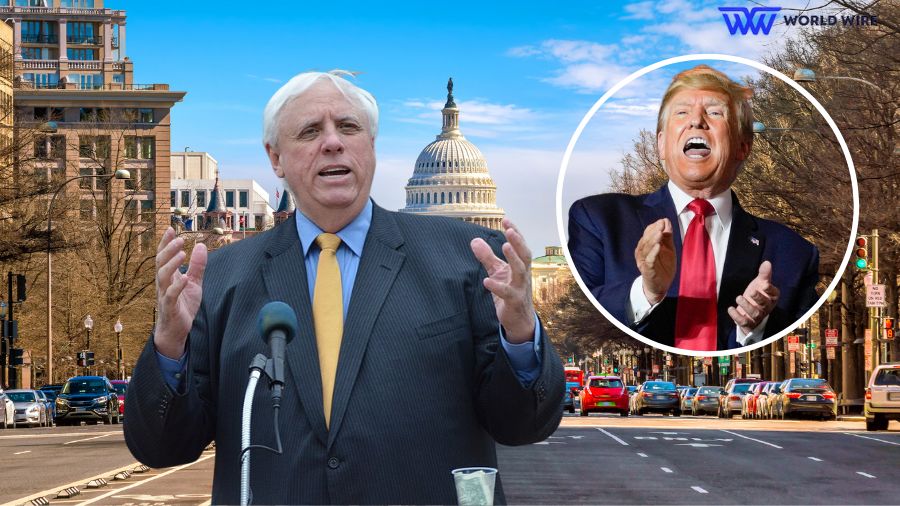 In 2015, Justice declared his candidacy for Governor of West Virginia as a member of the Democratic Party. In January 2019, Justice declared his re-election campaign to try to win another term.
For his second bid, he ran as a Republican member after previously changing his party registration following a 2017 rally with former President Donald Trump. He focused on the COVID-19 response, the state's budget surplus, and his work on the substance abuse crisis.
He worked to protect the miners, increase coal production, and explore innovative ways to use coal for new products and job opportunities. Justice took office as governor on January 16, 2017, and he is known for using colorful metaphors and digs at political opponents.
To improve West Virginia's budget, he has proposed raising the state's revenue by $450 million by increasing the consumer sales tax, renovating the business and occupation tax, and establishing a "rich man's" tax.
He also opposed plans to cut health and education spending. On August 3, 2017, Justice rejoined the Republican Party. He announced at a rally hosted by former President Donald Trump in Huntington and confirmed his support for him. In 2020, Justice signed the Critical Infrastructure Protection Act, which created felony penalties for protests aimed at oil and gas facilities.
Justice respects the Supreme Court's decision on Obergefell v. Hodges, which legalized same-sex marriage nationwide. In 2017, Justice opposed a bill that would have allowed businesses to refuse service to LGBTQ customers.
Jim Justice Height, Weight, and Age
If we talk about Jim Justice's physical appearance, he is 6 feet 7 inches and weighs 88 kg. In 2023, Justice is 72 years old.
| | |
| --- | --- |
| Age | 72 years old |
| Height | 6 feet 7 inches (2.01 meters) |
| Weight | 88 Kg (194 lbs) |
Jim Justice Wife and Family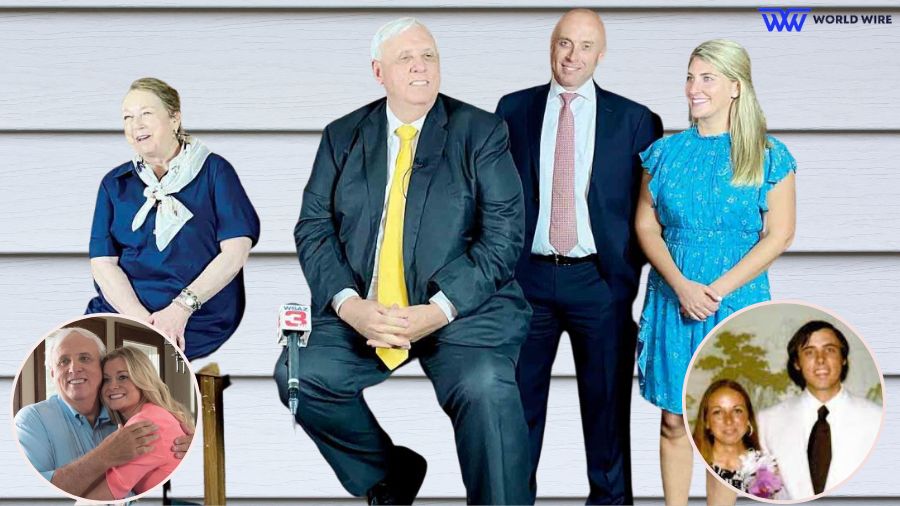 Justice is married to his high school love, Cathy, and they both have two lovely children, Jay and Jill Justice. Their four-member family also includes his dog, Babydog.
Cathy is a former teacher and businesswoman, and she is the first lady of West Virginia. Justice and Cathy are members of First Baptist Church in Beckley, WV, an American Baptist Church, USA congregation.
Jim Justice Dog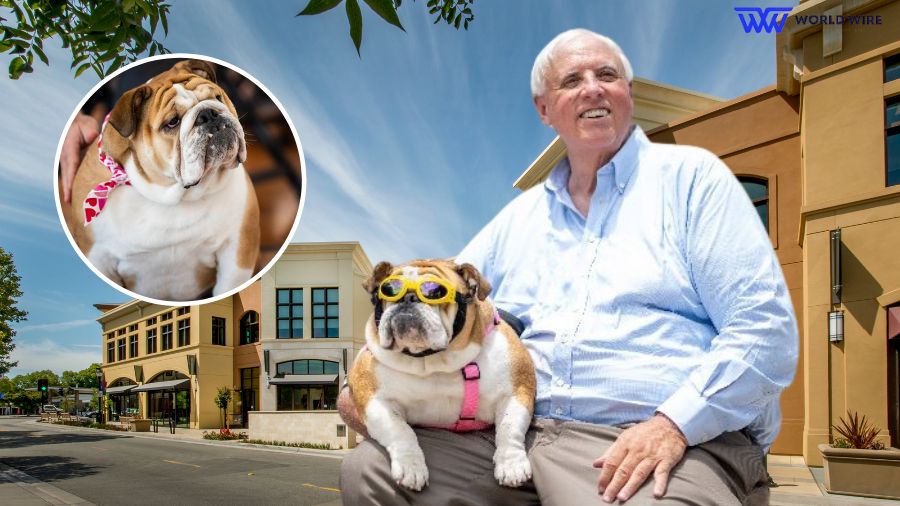 The Justice family has an English Bulldog named Baby Dog, who is around two years old. The baby dog was chosen as the official mascot for the West Virginia Governor's COVID-19 immunization contest.
Justice said, "If you don't do it for me, if you won't do it for your family, you've got to get vaccinated for Babydog," Gov. Justice said. "She wants you vaccinated so badly." Several times during the COVID-19 pandemic, Babydog has delivered brief but much-needed moments of levity.
Jim Justice Net Worth 2023
According to Forbes, Jim Justice is the wealthiest person in West Virginia and has a net worth of around $1.2 billion. His source of income is business and as a politician.
He inherited a coal mining business from his father and built a business empire with over 94 companies.
His luxury resort, the Greenbrier Hotel Corporation, received a loan of $5 million to $10 million, but the company made no promises to keep any jobs in exchange for the assistance.
Justice is still in charge of the state agencies that regulate many of his businesses as governor of West Virginia.
FAQ
Who is Jim Justice?
Jim is an American businessman and 36th and current governor of West Virginia.
Is Jim Justice married?
Yes, Justice is married to his high school love, Clara, and they have two children.
How much does Jim Justice weigh?
As for 2023, Jim weighs around 88 kg.
Which is Jim Justice's political party?
Currently, Justice is a member of the Republican Party.
What is Jim Justice's Net worth in 2023?
In 2023, Justice's estimated net worth is $1.2 billion.
Signup For Our Newsletter