President Joe Biden announced his new investment to boost internet connectivity in an event at the White House.
Let's read what the president proposes in his new plan.
Joe Biden Kicks Off 'Bidenomics' Push With High-Speed Internet Investment
In an event at the White House on Monday, United States President Joe Biden unveiled his new investment plan to achieve high-speed Internet access nationwide to strengthen connectivity.
In the plan, Biden announced a $42.5 billion investment from the bipartisan infrastructure law to boost internet access, especially for the 7% of people living in underserved areas.
The president vowed to deliver broadband facilities across the nation and called high-speed internet an absolute necessity. He proposed the plans with the aim that every household in the United States will have access to reliable internet by 2030.
While making the announcement, Biden said, "For today's economy to work for everyone, internet access is as important as electricity or water or other basic services."
The president assured that the funding would be allocated to all 50 states, Washington, D.C., and 5 U.S. territories to connect all country residents to reliable, affordable high-speed internet.
Biden asserted that he is working with the service providers to cut down the internet cost and added, "But it is not enough to have access. You need affordability and access."
Also, Read | Donald Trump Honored as Man of the Decade in Michigan
The plan allocates funds from the Access, Broadband Equity, and Deployment program included in the Biden administration's $1.2 trillion infrastructure law to improve internet connectivity in places lacking connectivity or have low connectivity. The funding was based on the number of unserved locations in each area or those regions that lack access to internet download speeds of at least 25 megabits per second and upload speed of 3 Mbps.
Giving details of the allocated fund, Secretary of Commerce Gina Raimondo said every state would receive a minimum of $100 million, with $750 million going to each state on average. Meanwhile, nineteen states are receiving more than $1 billion each. Also, the States will be directed on how to spend the allocated money once the Commerce Department approves the distribution.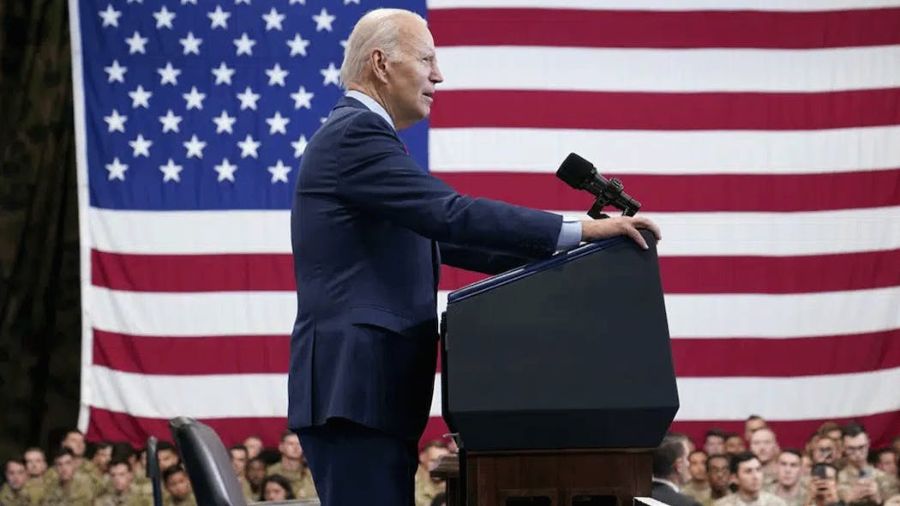 Additionally, the plan directs states to prioritize areas without internet access before those areas with slow services.
Vice President Kamala Harris also accompanied Joe Biden at the event and said, "The investment plan will help 24 million Americans who do not have high-speed internet, either because they do not have access or because they cannot afford it. "
Also, Read | Joe Biden expected to get endorsement by abortion rights groups
Biden's Internet investment plan is part of a broader effort to end the digital divide in the United States in the hope of getting every individual connected. By announcing the plan, the president glorified his so-called Bidenomics vision nationwide.
The president declared," These investments will help all Americans. We are not going to leave anyone behind. All told, this is the world's strongest, fastest economic growth."
The announcement of high-speed internet investment on Monday established the second wave of Biden's "Investing in America" tour, with more coming underway.

Subscribe to Email Updates :