Katy Tur is a popular American broadcast journalist currently working for NBC News. She currently serves as the anchor for MSNBC Reports and has hosted Katy Tur Reports since 2021. Besides that, she is also a renowned author.
She has reported for NBC news shows like Early Today, Meet the Press, Today, WNBC-TV, The Weather Channel, MSNBC, and NBC Nightly News.
People want to learn more about the successful journalist, and therefore we are here with an entire post discussing information about Katy Tur. This article will inform you about her biography, family, husband, and net worth.
Katy Tur Biography and Wiki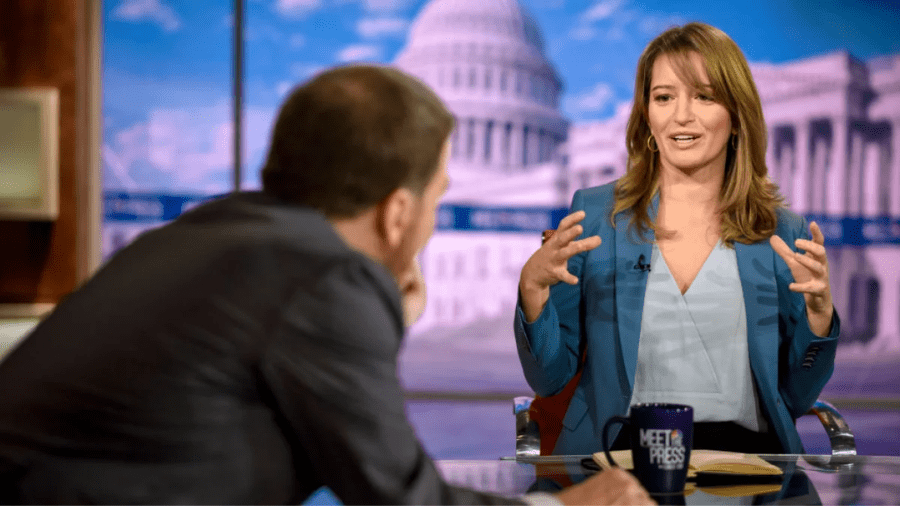 Katy Tur is a notable personality born on October 26, 1983, in Los Angeles, California.
She completed high school at Brentwood School in 2001. She graduated in 2005 from the University of California with a Bachelor of Arts in Philosophy.
After graduating, Katy began working in Los Angeles at a CW-affiliated channel, KTLA. She worked there for about a year. Then she moved to HD News or Cablevision to work as a producer from 2006-2007.
Later, she joined News 12 Brooklyn as a reporter and covered the Bronx and Brooklyn, New York. From there, she moved to work for Fox 5 New York at WPIX-TV.
In 2009, Katy entered the Weather Channel as a storm chaser to report for the station's Vortex2 team. Later, she joined NBC's flagship station in New York City, WNBC-TV.
After serving WNBC-TV for some time, in 2012, she got promoted to the network's national platform. There, she worked for many network news programs such as NBC Nightly News, MSNBC, The Today Show, Meet the Press, Early Today, etc.
Katy became famous for excellent news reporting. Her report on the 2008 crane collapse in Manhattan made her win an AP's Best Spot News Award. Other top coverages are the search of Malaysian Airlines Flight 370, the death of Canadian actor Cory Monteith and an SUV-Biker gang road rage incident.
Another great highlight in Katy's career was the 2016 US presidential election coverage. As a reporter for NBC, she was appointed to inform former president's Donald Trump campaign about the Access Hollywood tape the network had in its control.
However, her journey with Trump's campaign reporting could have been smoother sailing. Mr. Trump criticized her and blamed many news organizations for being "Fake." He stopped her from reporting about his campaign.
Following the incident, Katy faced verbal harassment by Trump's supporters. She shared her overall experience regarding the incident in a magazine article.
Later, in September 2017, Katy came up with a book," Unbelievable- My Front-Row Seat to the Craziest Campaign in American History," dedicated to her experiences while reporting for the 2016 Trump campaign. The book soon became the New York Times bestseller.
In 2017, Katy won the Walter Cronkite Award for Excellence in Journalism.
Katy Tur's Parents & Family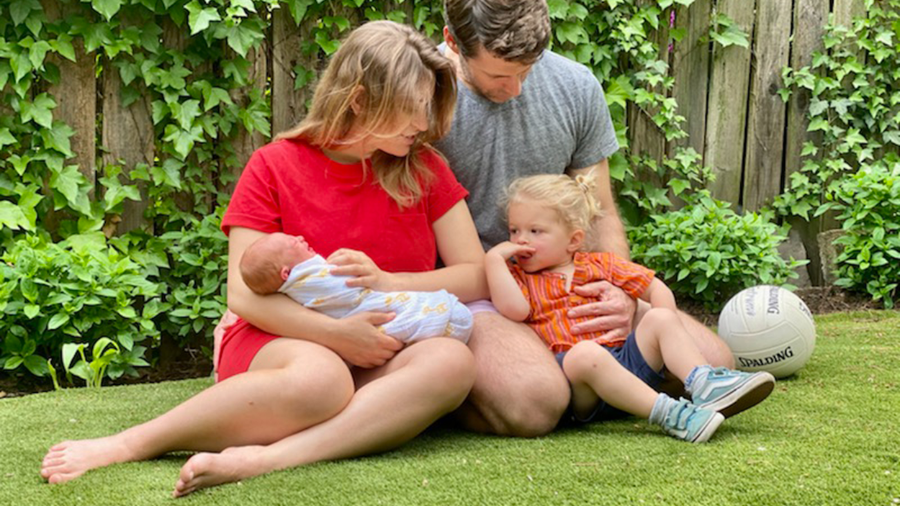 Katy's father, Hanna Zoey Tur, is a famous journalist, helicopter pilot, and transgender rights activist. He has worked for many news organizations, including ABC, CBC, and NBC. He was the first transgender person to cover a live event for network television while reporting on the Los Angeles riots in 1992. Katy described her father as a "trailblazer" and an inspiration to her career.
Her mother, Marika Gerrard, was also a reporter. Katy was brought up in Los Angeles with James, her one sibling.
Katy's family consists of her husband, Tony Dokoupil, and her two kids, one son and one daughter. She also has two kids from her husband's past relationship.
Katy Tur Religion, Ethnicity, Nationality
Katy belongs to the Christianity religion and Caucasian (Jewish) ethnicity. Being born in Los Angeles County, California, Katy holds American Nationality.
Katy Tur Age, Height, Weight
Katy is 39 years old. Her height measures 5 feet and 8 inches, and she weighs 65 Kg.
Katy Tur Husband
Katy tied the knot with a reporter for CBS News, Tony Dokoupil, on October 27, 2017, in a low-key nondenominational ceremony in Utah. Katy met Tony in MSNBC's make-up room when he worked at the station.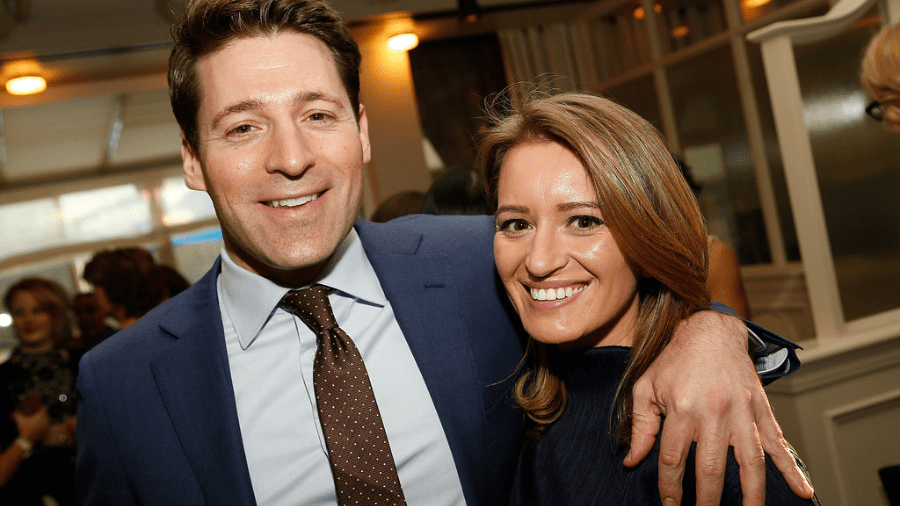 The couple welcomed their first kid, a son named Teddy, after two years of marriage in April 2019. She gave birth to their daughter, Eloise, in May 2021. She also has two stepchildren from her husband's first marriage.
Katy Tur Net Worth
As of 2023, Katy Tur has a net worth of around $6 million. She earns her maximum wealth through her profession as a journalist and author.
She is one of the highest-paid television hosts. It is believed that as the NBC News journalist, she earns $1 million annually.
Her other significant source of earnings is her book, "Unbelievable: My Front-Row Seat to American History's Craziest Campaign."
Katy possesses some real estate property valued at roughly $1.4 million. She has a smaller car collection. She owns an Alfa Romeo and a Range Rover.
Katy Tur Books
Katy is also an author of best-selling editions. She published her first book, "Unbelievable- My Front-Row Seat to the Craziest Campaign in American History" in 2017.
The book illustrated her experiences covering former president Donald Trump's campaign. Her book has been a New York Times bestseller and raised her media industry profile.
Katy's second book is "Rough Draft" published in 2022. In the book, Katy Tur shares her childhood journey, growing up alongside her parents' news-gathering exploits and her father's then-violent behavior.
FAQs
How old is Katy Tur?
Katy is 39 years old.
What hair color does Katy Tur have?
Katy has brown hair.
How many kids does Katy Tur have?
Katy has two kids with her husband, Tony Dokoupil, a son, Teddy, and a daughter, Elouise. She has two kids with her husband's first wife.
How tall is Katy Tur?
Katy is 5 feet and 8 inches tall.
What is the net worth of Katy Tur?
As of 2023, Katy has an estimated net worth of $6 million.
What eye color does Katy Tur have?
Katy has brown eyes.
What is the weight of Katy Tur?
As per the latest information, Katy weighs 65 kg.

Subscribe to Email Updates :