Kevin McCarthy Releases Jan 6 Footage to Tucker Carlson
The U.S. Capitol's CCTV footage from the time of the riot on January 6, 2021, has been made available to Fox News anchor Tucker Carlson and his team by House Speaker Kevin McCarthy (R-Calif.). McCarthy's office gave Carlson access to some thousand hours of video, according to a report by Axios. The report was verified by a Fox News spokesperson.
In a press conference held last month, McCarthy declared his support for the release of further video from the attack on January 6, accusing Democrats of politicizing the inquiry. Tucker Carlson is known for the conspiracy theories over this attack. Many Republicans believe that it is a grave breach of security, and some stand by Kevin McCarthy's decision towards a transparency.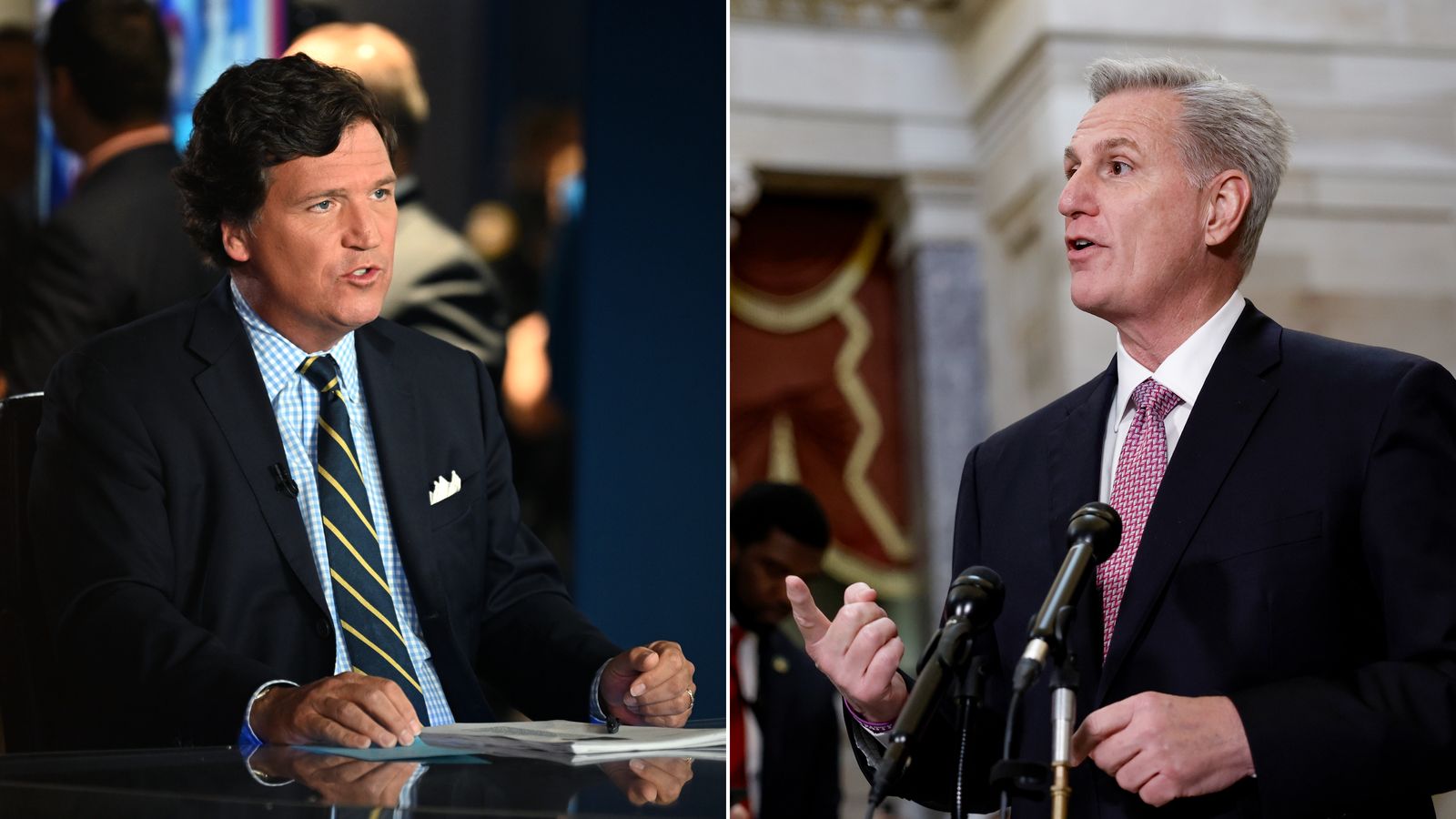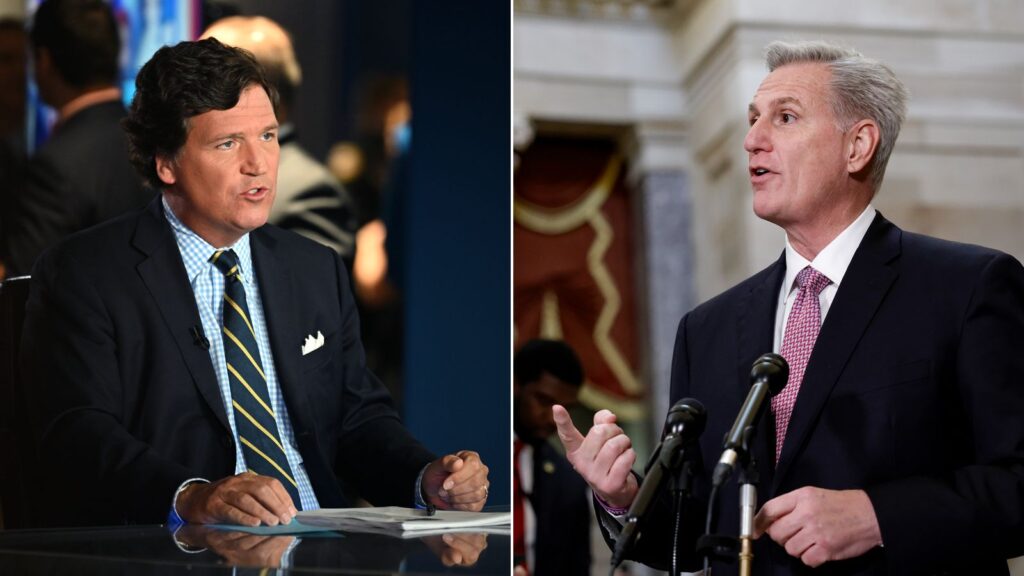 The CCTV footage is sensitive as it contains the record of event that happened on January 6, when Trump supporters battled against the police officers on Joe Biden's  success in election. The riot led to consequence where many lost their lives. It was initially done to overturn the election but ended up gravely. Trump encouraging his supporters for the riot was also taken action. Now if the footage is leaked lot of security issues is a given consequence regarding this issue.
Two Republicans were appointed to the select committee that was established to look into the circumstances surrounding the violence .The select House committee headed by the Mississippi Democrat spent nearly a year and a half looking into the attacks on January 6 before publishing its final report in December. Throughout its probe, the committee spoke with more than 1,000 witnesses, examined reams of paperwork, and saw riot videos. Now this sudden announcement has given them anxiety regarding this matter.
Rep. Matt Gaetz of Florida and Lauren Boebert of Colorado, both Republicans, stated a few weeks ago that McCarthy had consented to make more of the footage available to the public. Gaetz claimed that McCarthy made the pact in order to obtain his and Boebert's support.
"The truth about what occurred on January 6th deserves to be revealed to the American people. We have demanded access to all of the video. Transparency is coming," Gaetz stated. He further added, "From the Kennedy papers to 9/11 to today, January 6, everything. Transparency appears to be hampered by our own government and Department of Justice."
Boebert in Twitter stated that how speaker Kevin McCarthy has claimed to release all the footage regarding the incident on January 6th. And he also stated his opinion on how wonderful it will be to receive fair footage for the eyes of public without any manipulation done by group of Democrats.
Hopefully, more MAGA traitors will be identified and charged. Including those who tweeted info regarding the location of the Speaker. pic.twitter.com/6qCXMYilMP

— VoteVets (@votevets) January 14, 2023
Totally contrast from the two supporters, Bennie Thompson (D-Miss.), the leading Democrat on the House Homeland Security Committee, was furious on McCarthy for giving Fox News personality Tucker Carlson access to tens of thousands of hours of riot footage from January 6, 2021. In a statement, Thompson added, "It's difficult to emphasize the possible security implications if this material were to be used irresponsibly."  He shared his worries on how the footage might be used irresponsibly by Tucker Carlson and may lead to security complications.
"If Speaker McCarthy has indeed given Tucker Carlson and his producers access to this sensitive footage, he owes the American people an explanation of why he has done so and what steps he has taken to address the significant security concerns at stake," Thompson said. Carlson is a Fox host who frequently spreads false information in any matter, which is the reason behind Thompson's worry.
Carlson created the documentary series "Patriot Purge" in 2021, which claims to present a different account of the uprising on January 6 with his own conspiracy theories on the incident. The series apparently infuriated Fox News employees, and at least two quit in protest.
Meanwhile, Capitol Police said that it had "cooperated extensively" with the select committee and had given the panel 14,000 hours of video, but all has now gone in vain as the announcements are made. "During our committee's review, we worked with the U.S. Capitol Police … to obtain the material and review it through secure channels, and then we worked with them again before we released anything," said Marcus Childress, the panel investigation council. He stated that to ensure the safety of everyone, they did not release any sensitive surveillance footage to the general public.
Few Democrats support this footage release idea and stand by McCarthy, whereas few condemned this very idea and find it difficult to take, in fact, considering all the grave consequences it would lead to. It all started because of McCarthy statement of making footage release for the general public on the day when Trump supporters tried to intervene in Joe Biden's success.
The issue has sure created a lot of chaos, but McCarthy is clear in his idea of sharing the footage depite all the security breachs.

Subscribe to Email Updates :