Are you planning to go to Madison Square Garden? If yes, this Madison Square Garden parking guide will be very helpful for you as here we have covered all the official and unofficial parking options, parking pricing, tailgating rules, and more.
So, without any further ado, let's get started –
Madison Square Garden Parking Guide – Tips, Maps, and Deals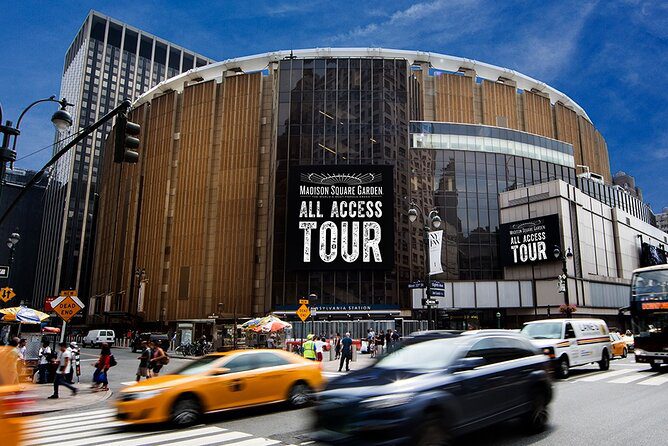 Madison Square Garden, located in Pennsylvania Plaza, New York, is one of the biggest multi-purpose arenas. It has a very interesting origin story that takes place in 1968.
It is located in Madison Square, and that's where it got its name, Madison Square Garden. It's a very big indoor arena with a seating capacity of up to 20,000 people. This arena is quite popular for boxing matches; therefore, if you are a fan of WWE or boxing, you should visit this place at least once.
However, the sad thing about this arena is that it has no official parking. To park your vehicles, you have to opt for public parking and other parking areas.
Here, in this Madison Square Garden parking guide, we have covered all nearby parking locations, along with some tips to get hassle-free parking.
So, here we go –
Madison Square Garden Official Parking Price
As we have already said, there is no Official parking attached to the Madison Square Garden stadium, but there are many parking lots and garages nearby the stadium, which you can prefer.
Other Parking Options near Madison Square Garden and Parking Price
As Madison Square Garden doesn't have official parking, you can park your vehicles on the streets, other avenues, public parking, etc. However, Madison Square Garden is located in midtown, and therefore, the parking usually costs between $40-60.
Below, we have shared some of the parking options that are available within walking distance from Madison Square Garden –
Public Parking or Garage
There are many garage parking near MSG. On weekends it's easy to find a spot to park in garages. There are no restrictions, and the rates are affordable, making it favorable for visitors. Some of the garages or public parking are listed below –
SP+ Garage in Lexington Avenue at a rate of $14.
IntelliparkUS Garage on 17th street at a rate of $15.
325 Fifth Avenue Valet Parking Garage on 33 rd street at a rate of $18.
555 West Garage corp. On 24 the street and TF Cornerstone Building Valet Garage on 38th street provides public parking at a $20.
Park IT Management Garage and I-Park West garage on 26 the street and 1010 6th Avenue Valet garage on 38th street provides parking at a $21.
1411 Broadway Garage on 40 the street at a rate of $23.
I-Park Garage on 36 the street and Quick Park Garage Parking on 22nd street provide parking at $25.
Unofficial Parking Lots
On 26, the street-Valet is available only on weekends with a parking rate of $19, within walking distance of 4 minutes. This is the most affordable parking option for you.
On 30 the street at $25 with a walkable distance of 3 minutes.
On 31 st, street-Valet at a rate of $30 with a walking distance of 2 minutes.
On 32 and street-Valet at a rate of $40, which is 3 minutes away from MSG.
Street Parking Near MSG
The best thing about MSG is that here you can find street parking spots across almost every single street. You can get more information about it on the official NYC website. However, you can easily find street parking on 35, 36, 37, and other streets, and the parking cost varies between $1.25 to $7.50 per hour.
I won't recommend relying on street parking as it will be difficult to find a parking spot during the game day, and it will cost you much more than a parking lot. But if you have no option, try to reach the MSG at least one hour before to find a street parking spot.
So, these were the parking options nearby MSG.
Madison Square Garden Handicap Parking
Disabled people can park on streets and avenues, but before that, you need a New York City special parking permit. People with disability, heart disease, or certain medical conditions have handicapped parking on 31, 32, or 33rd street and 7th and 8th avenue.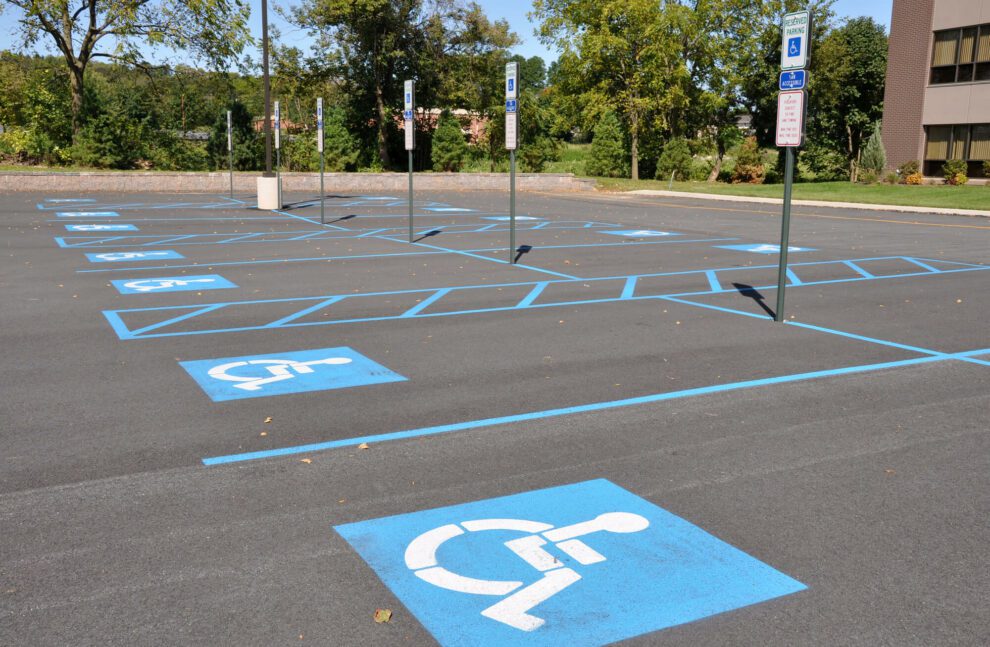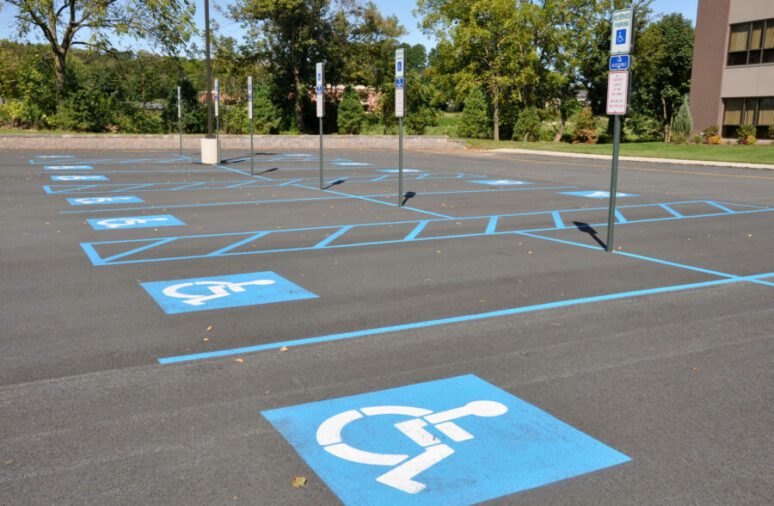 All of the garages listed below have handicap parking options –
Fifth Avenue-Valet parking

Truffle Garage

IntelliparkUS Garage

Meyers parking

Rapid Park
Tailgating at Madison Square Garden
As there are no official parking lots at Madison Square Garden, there is no chance of tailgating. But still, we would recommend not to try tailgating in any other parking options and stick to the rules of tailgate-friendly zones.
If you want to eat or have drinks, you can eat in bars, pubs or eateries. There are many places where you can eat, drink and have fun with your friends. So instead of tailgating around, try out the new places.
Public Transit to Madison Square Garden
As to avoid the hassle of parking, you can come by public transit. If you are visiting MSG by public transportation, you have multiple choices of trains, buses, and taxis.
No matter where you come from, traveling with public transportation is much easier, especially if you are coming to MSG. We don't often say this for other places such as Fiserv Forum or Toyota Center, but MSG is located in a heavily crowded area, so not taking your vehicle is a wise choice.
If you are coming by train, you can take a drop at Penn station, which is below the MSG. Train lines that go to Penn station are #1, #2, 3, A, C, D, E, F, N, Q, and R.
Alternatively, if you are coming from the bus, you can come from buses such as M20, M34, M34A, and Q32, as these buses will drop you at the stops nearest to the MSG.
Getting to Madison Square Garden
If you use public transportation, you can reach Madison Square Garden by subway, bus, or taxi.
If you plan to use the subway, the station is located directly below Madison Square Garden, so you don't have to search much. Alternatively, if you are coming from the bus, it will halt near the MSG stop, which is a few steps from there.
If you are coming by taxi, the Driver will drop you off exactly at the MSG entrance. And suppose if you are coming from your vehicle, you can use the board signs or maps to reach out.
Alternatively, you can follow the below-shared map.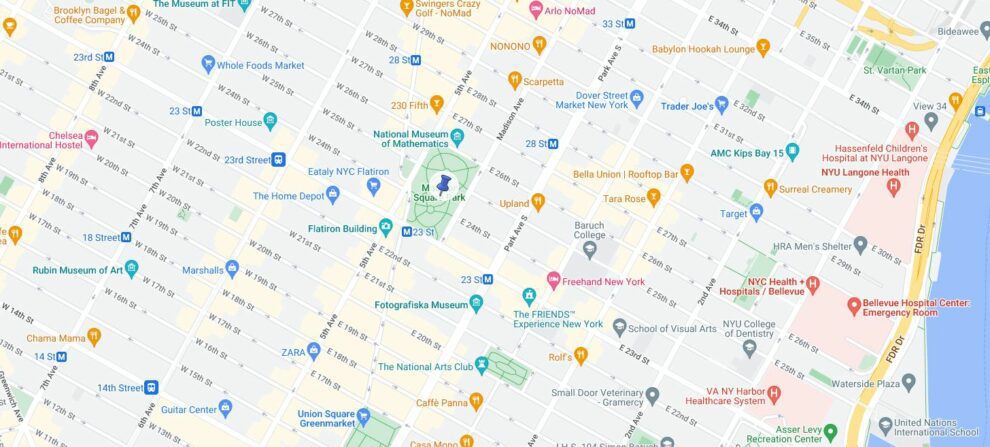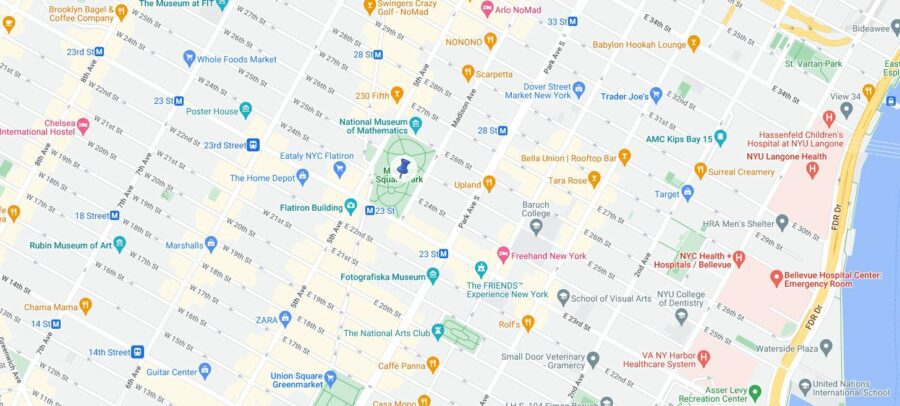 Closing Comments
There you have it – a detailed Madison Square Garden parking guide.
I hope this packing guide will be useful for you, as we tried to cover everything that could make your parking experience hassle-free. However, if you still have any questions or want more information about parking at Madison Square Garden, you can ask us in the comments section below. We will try to respond to you as soon as possible.

Subscribe to Email Updates :