Florida Governor Ron DeSantis joined Manatee County leaders to dedicate the newest community park officially.
Manatee County dedicates Governor Ron DeSantis Park
After Manatee County residents cast an online vote, Governor Ron DeSantis Park—which is situated at 7510 Prospect Road, Sarasota, Florida, just north of Kinnan Elementary School—was named in honor of the 46th Governor of Florida.
Also, read – Who Has Qualified for the Third G.O.P. Debate?
Manatee County District 4 Commissioner Mike Rahn stated, "Governor Ron DeSantis always prioritizes the well-being of Florida families. May this park tribute his commitment as a dedicated family man and offer a wonderful backdrop for Manatee County families to create lasting memories together."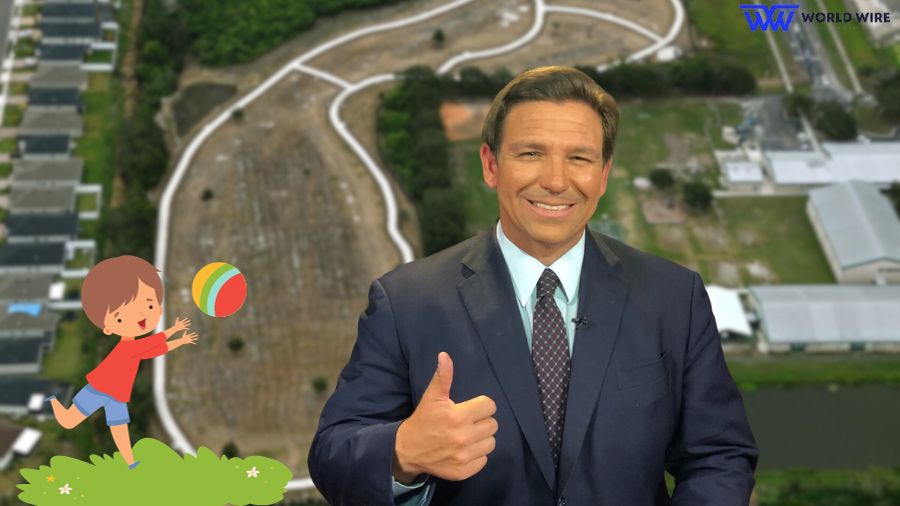 Latest News – Trump Coming to Sioux City: Get Your Tickets Today!
The following are some of the new facility's highlights:
Two separate playgrounds
Two shaded pickleball courts
Fitness trails
Two dog parks
Permanent restrooms
ADA-accessible parking
Solar lighting (part of the Light-Up Manatee initiative)
Governor DeSantis stated, "What a great park! As a dad, I am glad that this is here so that so many families will be able to enjoy it in the future."
Check Out Other headlines – Trump's Fraud Trial: Guilty or Not Guilty?
Manatee County Commission Chair Kevin Van Ostenbridge stated, "It seems fitting to name a family park after Governor Ron DeSantis, given his commendable leadership and dedication to both his role as governor and as a devoted family man. Governor Ron DeSantis Park will serve as a lasting tribute to the families of Florida that he passionately represents and fights for every single day."
Signup For Our Newsletter