The Third Republican presidential debate, which is taking place in Miami on November 8, has only three qualified contenders: Ron DeSantis, Nikki Haley, and Vivek Ramaswamy.
Who Has Qualified for the Third G.O.P. Debate?
Less than half of the candidates who advanced to the first and second debates this year appear to have qualified for the third.
The Republican National Committee has set polling and fundraising requirements that each candidate must meet to be eligible to compete. Financially, each needs at least 70,000 campaign donors, with at least 200 donors coming from 20 states or territories.
Also, read – Donald Trump makes return to court for Civil Fraud Trial
Additionally, they require the support of at least 4% of Republican voters in either two national polls or one national poll plus two surveys from a select group of early primary states. Although these polls must adhere to R.N.C. guidelines, the committee has typically declined to clarify the valid polls.
As the R.N.C. has worked to reduce the number of candidates who take the stage, the debate standards have become more stringent. Eight contenders were eligible for the first debate and seven for the second.
Check Out Other headlines – Don't miss the Trump rally in Sioux City, Iowa! Get your tickets now!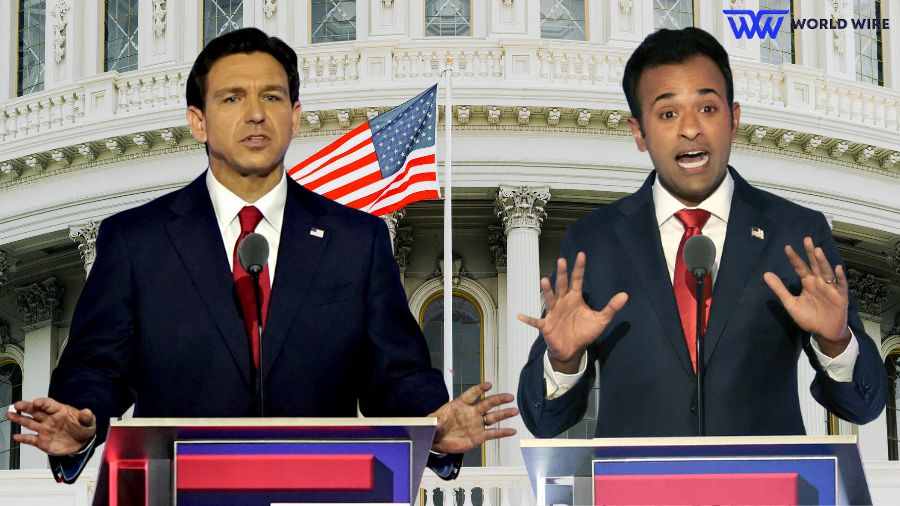 Former New Jersey Governor Chris Christie and Vice President Mike Pence, the 70,000 individual donation level has been especially difficult to meet. Although both men have completed the polling requirements, they have yet to disclose that they have reached the donor level.
The deadline for candidates to fulfill the polling and fundraising requirements is November 6. To qualify for debate, those who do so must also swear to abide by some R.N.C. rules, one of which is to support the ultimate Republican nominee.
What's More – Nikki Haley: Hamas Allies Should Welcome Palestinian Refugees
Before taking part in the first debate, several contenders accepted this pledge. Trump, however, has declined to sign.
We are yet to see if others will join the Florida Governor Ron DeSantis, Nikki Haley, and Vivek Ramaswamy group before November 6. For that, they must meet all the criteria and requirements put forth by R.N.C.
The undisputed front-runner in fundraising and polls, former President Donald J. Trump, did not attend the first two debates and is not expected to attend the third.
Signup For Our Newsletter