This week, former president Donald J. Trump makes a second appearance at a proceeding that may jeopardize his economic empire. He returned to the Manhattan courtroom this Wednesday, where his civil fraud trial was held.
Donald Trump makes return to court for Civil Fraud Trial
The trial results from a lawsuit filed by New York Attorney General Letitia James, alleging that Mr. Trump, his businesses, and his sons falsely inflated the worth of their assets to secure advantageous insurance and loan agreements. Day twelve of the trial was marked this Wednesday when Ms. James was also in court.
Arthur F. Engoron, the trial judge, declared before the trial that Mr. Trump and the other defendants were guilty of fraud and that several instances of such misbehavior could be found in the yearly financial statements they used to declare their holdings.
Also, read – Book Ticket for Trump Sioux City, Iowa Rally.
He canceled the business licenses that allowed Mr. Trump to run his enterprises in New York. The judge's ruling was suspended in part by an appeals court.
The lawyers representing Mr. Trump have been attempting to blame the misleading valuations on other witnesses for the last three weeks.
Doug Larson, a former worker at Cushman & Wakefield, a real estate firm that has evaluated some of Mr. Trump's properties, was the target of that effort on Wednesday.
Check Out Other Headlines – Nikki Haley: Hamas backers should host Palestinian refugees.
Attorneys of Mr. Trump alleged that Mr. Larson lied when he denied being part of the valuation process.
This Wednesday, Mr. Trump's legal representative, Lazaro Fields, continued his cross-examination of Mr. Larson, leading to a showdown between Mr. Trump's legal team and the attorney general's office.
During his testimony, Mr. Trump's lawyers implied that Mr. Larson had lied the day before by denying having any part in the appraisal of Trump properties.
READ MORE – Trump Endorses Jim Jordan for Speaker of the House
Attorney general's office lawyers responded by charging Mr. Trump's attorneys with tampering with witnesses and calling their theatrical questioning a mere show.
By nodding along, Mr. Trump seemed to agree with his attorneys' argument and the perjury charge during the encounter. "The government, through its witness, just got caught in a big fat lie," stated Mr. Trump during the lunch break. Afterward, Ms. James described Mr. Trump's actions as "performative."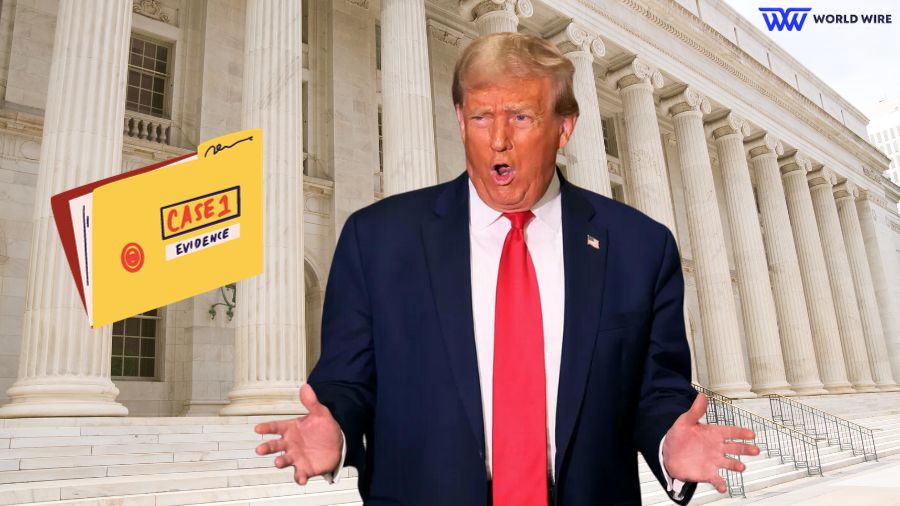 Nicole Gueron of the firm Clarick Gueron Reisbaum, representing Mr. Larson, stated in a statement that, "Mr. Larson told the truth on the witness stand. Period."
Read Latest News Headlines – Secure Your Spot at Trump's Derry, NH Rally in 2023
She continued, "The lawyer who initially made the accusation ultimately retracted it and explained to the court that defendants were not accusing Mr. Larson of testifying untruthfully."
For his part, Justice Engoron stated that he was only concerned with moving the trial along and had not made any conclusions regarding whether or not Mr. Larson had lied.
There was also a brief interruption by a woman in the court. Following her effort to approach Mr. Trump and express her desire to be seated next to him, the woman was ejected from the courtroom. She was soon ordered to leave by the court officers, and she was subsequently taken into custody.
What's More – Judge Rejects Trump's Bid to Postpone NY Fraud Trial
A court spokesperson said in a statement that the woman was employed, had been put on administrative leave, and had been accused of second-degree contempt of court, a misdemeanor.
The Republican Mr. Trump has refuted any misconduct. Trump stated that he would not be returning to the courtroom; nevertheless, as the day's proceedings concluded, Ms. James stated that she anticipated his return for the testimony of his former fixer, Michael D. Cohen.
Signup For Our Newsletter