General Mark Milley is the 20th chairman of the Joint Chiefs of Staff and a member of the U.S. Army. On June 18, 1958, he was born and is 65 years old at the moment. He was the Army's 39th chief of staff before this.
In the given article, we've covered everything, including Mark Milley's bio, age, education, career, wife, children, military service, height, weight, and net worth.
Keep reading to discover more things about him.
Mark Milley's Biography and Early Life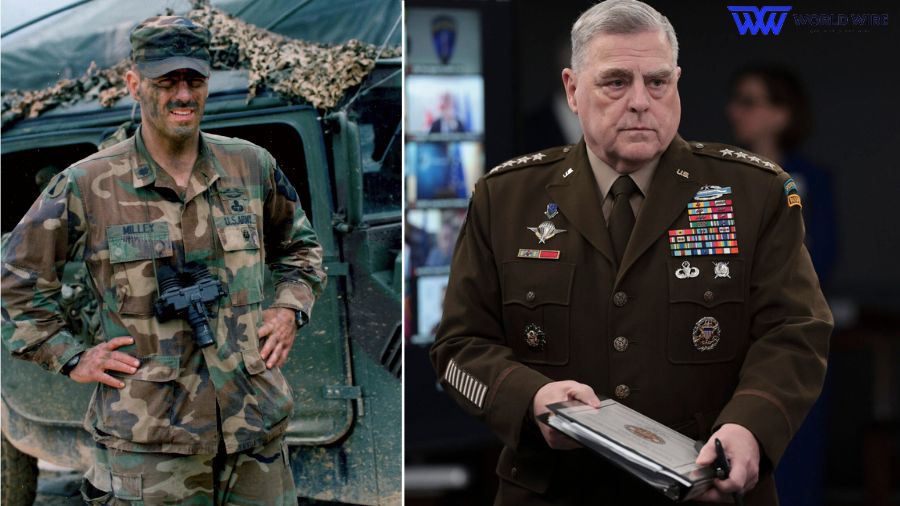 | | |
| --- | --- |
| Full name | Mark Alexander Milley |
| Known as | |
| Date of birth | June 20, 1958 |
| Place of birth | Winchester, Massachusetts, United States |
| Father's name | |
| | |
| Eye color | Blue |
| Hair Color | Grey |
| Skin color | White |
| Religion | |
| Occupation | |
| Zodiac sign | Gemini |
| Nationality | American |
Milley is of Irish ancestry and was brought up as a Catholic. Hockey was a sport that Milley played while attending a Catholic grammar school. He was selected to Belmont Hill School because of his good grades and hockey skills, and later, he attended Princeton University to play varsity ice hockey.
He enrolled there and joined the Reserve Officers' Training Corps (ROTC). 1980, he earned a Bachelor of Arts in politics after finishing a 185-page senior thesis titled "A Critical Analysis of Revolutionary Guerrilla Organisation in Theory and Practice."
Milley also has a Master of International Affairs degree from Columbia University's School of International & Public Affairs (SIPA) and a second Master of Arts degree from the Naval War College in national security and strategic studies.
He also participates in the National Security Studies Programme at the MIT Centre for International Studies Seminar XXI.
Mark Milley is a general in the U.S. Army and has been the Joint Chiefs of Staff's 20th chairman since October 1, 2019. He formerly held the role of 39th Army Chief of Staff from August 14, 2015, to August 9, 2019, and has held many command and staff positions in eight divisions and special forces during his military career.
President Donald Trump appointed him as chairman of the Joint Chiefs of Staff, making Gen. Milley the tenth American Army officer to hold the position.
Milley holds the highest-ranking officer in the U.S. Armed Forces, the chief military adviser to the president of the United States, the secretary of defense, the National Security Council, and the Homeland Security Council.
Mark Milley Age, Height, Weight
Mark Milley stands 5 ft 9 and weighs 82 kg. If we talk about his age, Milley is currently 65 years old.
| | |
| --- | --- |
| Height | |
| Weight | 180 lbs (82 kg) |
| Age | |
Mark Milley Wife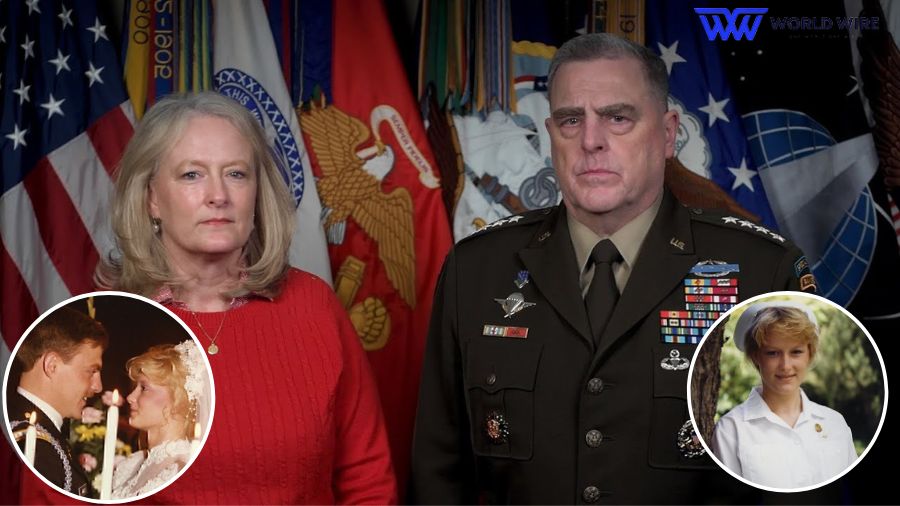 In May 1985, Milley and Hollyanne Haas got married. She was born on January 19, 1965.
Hollyanne is a nurse with 18 years of experience in critical care and 15 years in cardiac nursing. She is now working in Northern Virginia. She performed CPR on a veteran who had collapsed during the 2020 Veterans Day ceremony at Arlington National Cemetery, sparing his life.
Mark Milley Family and Children
Peter (1897–1976), his paternal grandfather, was from Newfoundland and participated in World War I's Gallipoli campaign with the Royal Newfoundland Regiment.
His father, Alexander (1924–2015), enrolled as a Navy corpsman in the U.S. Navy in March 1943.
He arrived at Kwajalein, Saipan, Tinian, and Iwo Jima while serving with the 4th Marine Division. Milley worked as a restaurateur and food broker after the war. He belonged to the Knights of Columbus, which only admits male Catholic believers as members.
Milley describes his mother, Mary Elizabeth (née Murphy), as a "break-the-glass-ceiling" kind of lady. Mary Elizabeth (née Murphy) was a nurse who served with the Navy's WAVES during World War II.
Mark is Happily married and lives with her wife and two children.
Mark Milley Military Services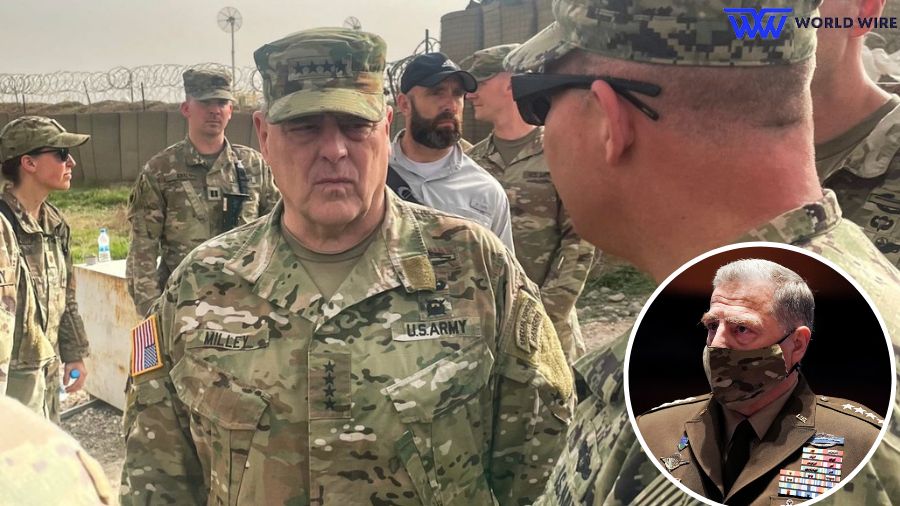 Through Princeton's Army Reserve Officers' Training Corps program, Milley was commissioned as an armor officer in 1980. He worked primarily in infantry assignments during the remainder of his career.
Milley has held positions with the 82nd Airborne Division, 5th Special Forces Group, 2nd Infantry Division, Joint Readiness Training Centre, 25th Infantry Division, Operations Staff of the Joint Staff, and a position as Military Assistant to the Secretary of Defence.
To benefit from the local academic and industry expertise, Milley formed the Army Futures Command in Austin, Texas, in 2018.
Additionally, he played a role in determining whether the Army would release a controversial study on the 2003–2006 Iraq War.
On December 18, 2019, Milley met with Valery Gerasimov, the Russian military chief of staff, in Bern, Switzerland, after visiting the 75th anniversary of the Battle of the Bulge in Belgium and Luxembourg on December 16.
Mark Milley joined National Guardsmen and other police forces assembling in Lafayette Square, across from the White House, on June 1, 2020, during protests in Washington, D.C., following the murder of George Floyd.
Milley received harsh criticism for his role in planning the American military's withdrawal from Afghanistan.
The future peace negotiations between the Taliban and then-President Donald Trump at Camp David were also created by Milley.
Regarding Afghanistan's existing state of affairs that led to the bombing event at Kabul International Airport, Milley was accused of being incompetent and failing to give the National Security Council appropriate advice and information.
Some have even compared the 1993 tragedy in Mogadishu, Somalia, where 19 U.S. servicemen lost their lives.
Mark Milley Net Worth
One of the most well-known and wealthy military officers, Mark A. Milley's estimated net worth is $5 million.
FAQs
Is General Milley married?
Mark Milley is a caring father and spouse. He wed Hollyanne Haas in May 1985, and the two have been together ever since. The couple has two children.
What is Mark Milley's age?
Mark Milley is currently 65 years old.
Who are Mark Milley's parents?
Milley was born to Alexander and Mary Elizabeth on June 18, 1958.
Signup For Our Newsletter