Metro Phone Upgrade – MetroPCS has merged with T-mobile to form Metro by T-Mobile, and due to the merger, there have been various upgrades. Because of this, old phones lack updates and cannot connect to the band. Therefore, it has become necessary to upgrade the MetroPCS phones online.
This article provides a complete guide on MetroPCS free phone upgrade.
Metro Phone Upgrade – Check Compatibility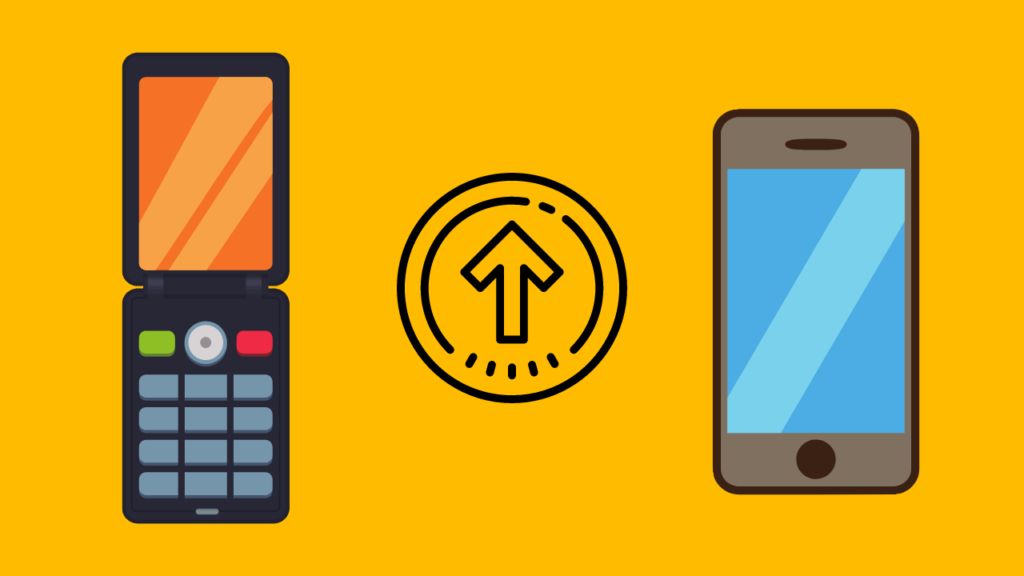 The foremost thing you need to do when upgrading a MetroPCS phone is check for its compatibility with Metro by T-Mobile.
You will need to do the following to check the compatibility of your old phone with MetroPCS.
See for the IMEI number of your phone by dialing *#06#* from your phone, or look for the IMEI label under the battery.
Visit the MobilePCS website.
Enter the IMEI number of your phone.
Your mobile compatibility will be shown on the website.
Eligibility Criteria for Metro Phone Upgrade
MetroPCS has made it easier to upgrade MetroPCS phones online. All you are required to do is purchase a phone from them, and you automatically qualify to upgrade your phone.
But there are a few requirements that you must fulfill to be able to upgrade your MetroPCS phone.
These are –
You have to pay a $25 phone activation charge.
You should be a member of MetroPCS services for at least three months.
You need to have a mobile phone compatible with MetroPCS.
You must have an active connection with MetroPCS.
Once you know you meet the requirements, as per your choice, you can upgrade your MetroPCS phone using one of the ways listed below.
You can upgrade your MetroPCS phone in three ways.
By visiting the Retail Store
This is the simplest way for MetroPCS free phone upgrade. You need to visit your nearest MetroPCS retail store and talk to the staff to guide you through the process.
The staff will assist you in finding the most suitable plan, understand the plan's terms, and help you upgrade and activate your phone.
By Calling MetroPCS Customer Support
The next way is to contact customer support and get their service in upgrading your phone. You can call them at 1-888-863-8768.
The customer care executive will guide you through the registration process, activation, and upgrading of your phone.
Online through the Website
This is the easiest way to upgrade your MetroPCS phone online from your comfort using your laptop or phone. You have to visit the MetroPCS website and use the chat feature to learn the process.
How to upgrade MetroPCS phone online?
You can easily upgrade a MetroPCS phone online by visiting the MobilePCS website.
Here is how you can do that –
Visit Metro by T-Mobile website


The current website after the merger is metrobyt-mobile.com.
Log in to your account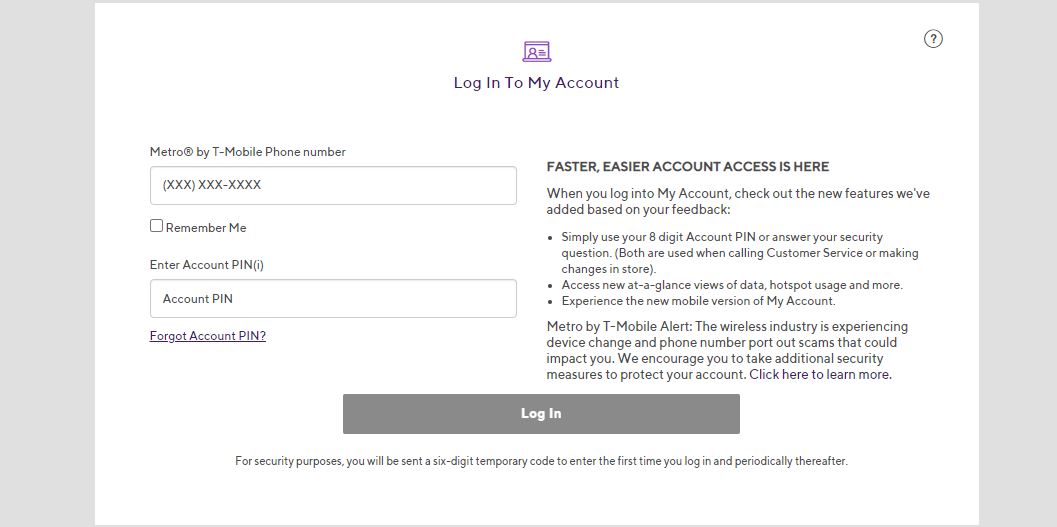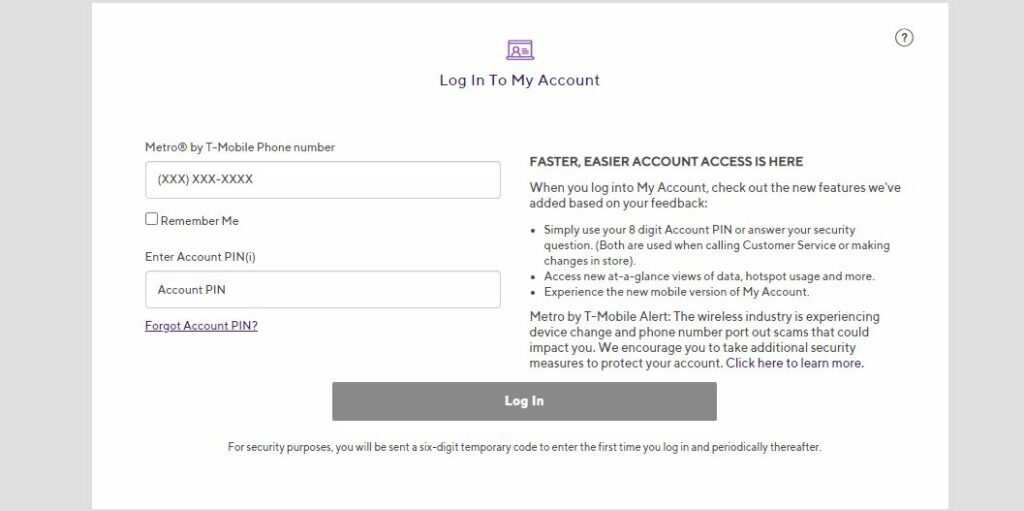 Here, you will be asked to create an account. This entire process may hardly take a couple of minutes.
Choose a plan
Once logged in, click on the Upgrade Device option. Here, you need to select the phone and a plan that suits your needs.
Make Purchase
Once you have selected the phone and the plan, it is time to make a purchase.
You must know that you can only upgrade a MetroPCS phone with a smartphone, and you have to pay the difference. Therefore, ensure that your smartphone is unlocked and compatible with Metro phone services.
Activate your MetroPCS Phone
After a successful purchase, you have to pay MetroPCS upgrade phone prices for activation, which will cost $25. That's it. This is how you can easily upgrade your MetroPCS phone online. Your phone will be delivered to your designated address in 2-3 days with zero shipping cost.
MetroPCS Activate Upgraded Phone
After successfully upgrading to a new phone with MetroPCS, you will now have to activate the phone. Please note that you can't use your phone until you have activated it.
There are many ways to activate your device. Firstly, you can visit the nearby retail store to get help from the support staff there. Moreover, you can contact customer support and be directed to the activation procedure. In addition, you can activate your phone online.
Here are the steps if you are looking to activate your phone online –
Collect all details like SIM serial number, IMEI number of your phone, account PIN, and address.
Insert the MetroPCS SIM into your device.
Visit the MetroPCS website.
Click on the "Activate" option.
Enter the required details.
Select the plan.
Pay for the plan.
Finally, wait for the confirmation.
MetroPCS Phones Available for Upgrade
These phones that are available for MetroPCS phone upgrades –
Motorola
The Motorola brand has a variety of models to choose from. The Motorola 5G Ace with 4GB RAM, a 6.7-inch screen display, and a durable battery will be the best choice for you.
ZTE
Though ZTE is not a very prevalent brand, this manufacturer offers some really awesome phones to MetroPCS consumers. ZTE phones accept GSM networks, making them compatible with Metro services.
Apple
Apple also provides some of the most reliable phones in the market with a MetroPCS upgrade. The phone has many models to choose from, including the iPhone 7, iPhone SE, and the most recent iPhone 13 series. Apple phones have sufficient storage space, good cameras, and reliable batteries.
Samsung
Samsung is another well-known company like Apple that provides all ranges of phones to MetroPCS customers. Samsung phones have adequate storage, long-lasting batteries, and reliable processors.
Compatible Phones with Metro by T-Mobile.
Metro by T-Mobile uses GSM technology to provide services to its buyers. Therefore, they are compatible with all GSM-enabled phones.
Here is a list of phones that are compatible with Metro by T-Mobile.
Samsung Galaxy A20
Samsung Galaxy S9
Samsung A6
Motorola E5 Play
Motorola E5 Plus
LG K30
LG Q7
LG Stylo 4
LG Stylo 5
Samsung Galaxy S10
iPhone XS
Moto G7
Samsung galaxy note 10+
Alcatel Fierce 4
ZTE Cymbal
Change Phone: MetroPCS change upgrade phone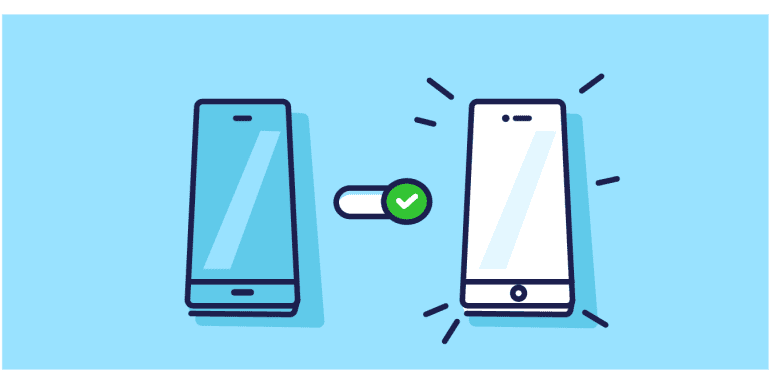 You can change phones on MetroPCS by taking your SIM card out of your existing phone and putting it in another. The phone you are changing to should be compatible with the Metro network.
You can check your phone's compatibility by visiting the Metro website or contacting customer service.
MetroPCS upgrade phone prices for change phones are just $25 as of now. However, it usually does not charge a fee to change or switch phones. The $25 is just for the activation if you are taking a new connection. However, it would be best if you check their latest policies.
Policy: MetroPCS upgrade policy
MetroPCS upgrade policy states that consumers who want to purchase a new phone in-store or online within 180 days of their last new phone purchase must pay the full retail price.
How much does upgrading a MetroPCS Phone cost?
The upgrading charges depend on the phone you choose for upgrading. They also depend on the method of upgrading and the area you live in.
You are required to pay a $25 activation fee.
You may buy a new SIM card for $10.
You need to pay for the plan, and charges start from $30 for a single connection to $170 for five connections.
You have to pay the amount for the phone. The phone prices vary from $9.99 for a Moto G stylus to $899.99 for iPhone 13 Pro Max.
Conclusion
Metro PCS offers better connectivity and affordable plans after its merger with T-mobile. It is a network provider for low-income groups. With the Metro Phone upgrade, you will stay updated with the newest technology. After you buy a MetroPCS phone, you become eligible for an upgrade 90 days after activating the phone. You can upgrade a maximum of four times a year.
With that said, here I am wrapping up this article. If you have any questions, feel free to shoot them in the comment section below. Our team will try to respond ASAP.

Subscribe to Email Updates :